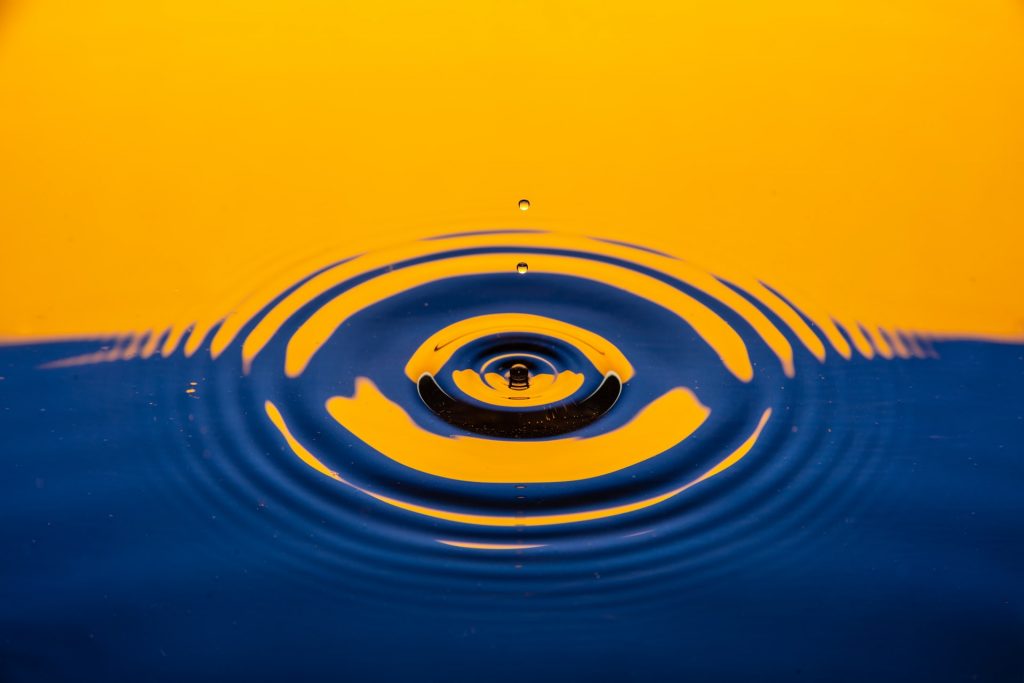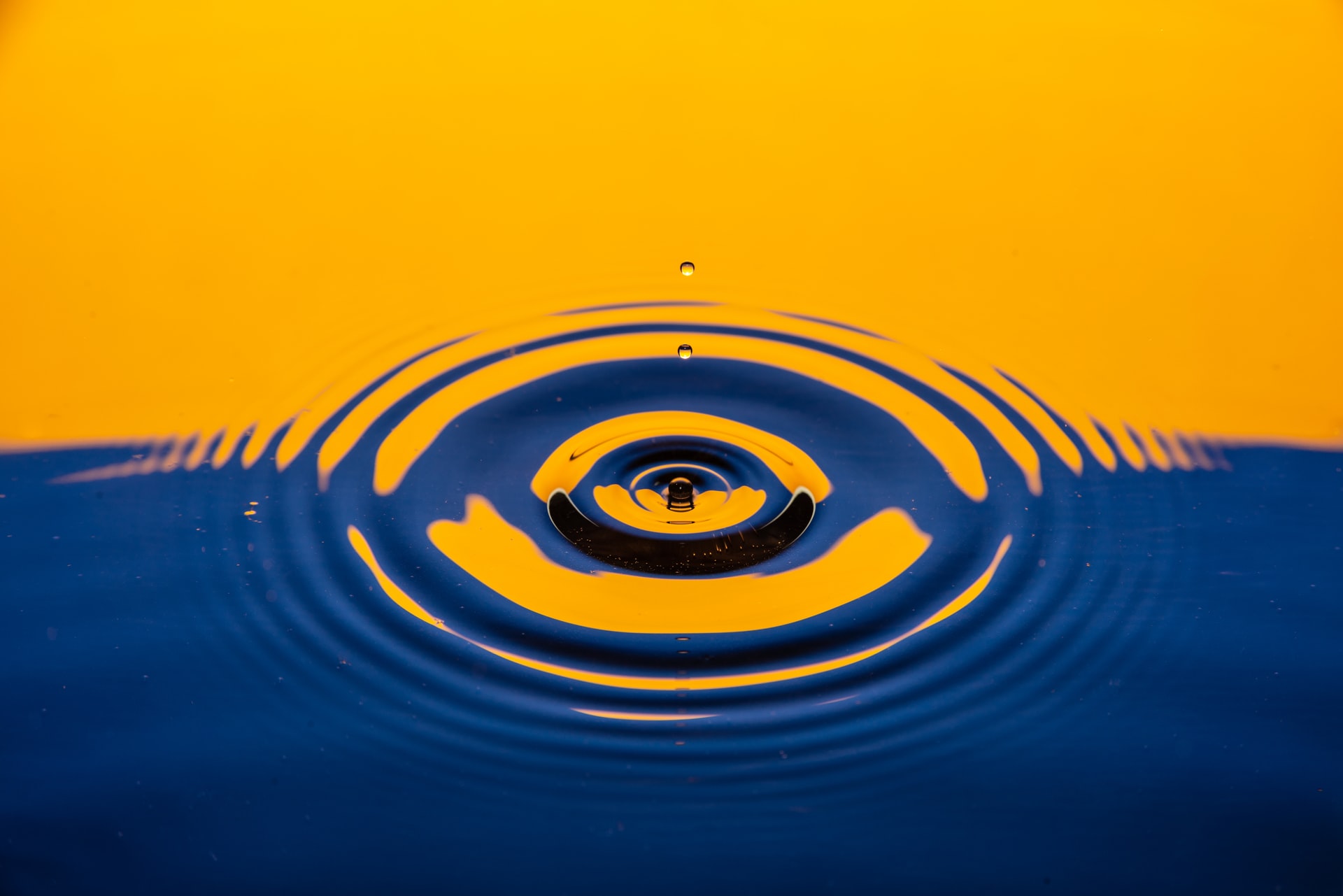 8 useful water conservation apps to help you save water
Saving water is a very important issue nowadays. Industrial revolution and technological progress cause that we use a lot of water – and this water is necessary not only for human life, but also for other living organisms. Why should we save water? What applications help in water conservation? Take a look at the programs for mobile devices that can come in handy!
On March 22 each year, we celebrate World Water Day. Environmental organizations educate people and businesses about saving water – how to do it and what habits to adopt to waste less water. This is extremely useful knowledge – everyone should know how to save water. Companies, on the other hand, should focus on introducing good practices into their production processes in order to use less water. 
Saving water is not such a difficult thing to do – applications that focus on greentech – a branch of new technologies that deals with environmental protection in various contexts – can help in learning healthy habits. 
Why is saving water so important?
Just one person on Earth uses 8600 full tubs of water each year! This is equivalent to 1385 cubic meters of liquid. Using the example of bathtubs, it is easier to imagine the scale of the phenomenon that is taking place on our planet. The population of Earth is about 8 billion people. Drinking water, washing, cooking, washing dishes, washing ourselves, buying various products – we use a lot of water. In developed and developing countries there is no problem with access to it – we have water in every form. But there are places on Earth where water is scarce – people die of thirst, from diseases caused by polluted water, plants and animals die because they do not have enough water. This is a huge problem that as a civilization we should solve as soon as possible. Saving water is something worth looking into in our everyday lives. 
Read also: How to build a medical app?
What is a water footprint?
The water footprint tells us how much water we really use. It determines the sum of water used by us directly and indirectly (virtual water). We use water directly for drinking, washing, laundry and cleaning – we can easily determine the amount because we can see when we use it. Indirectly, we use virtual water, which also comes from a global, finite supply of fresh water. The production of every thing we use, wear, buy, sell, and consume requires water; it is this water, used in the production process, that is "virtual water".
The water footprint measures the amount of water used in the production of every good and service we use and can be calculated for an individual person, a community, a city, a country, or all of humanity.
Here are the best apps for saving water:
The apps we have chosen help saving water in a significant way. These are by far the best examples of greentech that clearly demonstrate the mechanisms by which we waste a lot of water and generate a significant personal water footprint. The programs we present allow you to calculate how much water you use and also teach you how to save water in an even better way. Check out these apps! 
The order of the presented programs is random!
Dropcountr
The Dropcountr app allows access to a powerful platform aimed at reducing household water consumption, but not only! The creators have made sure that users calculate how much water they use and, based on that, build new, better habits. As indicated by the creators of the Dropcountr platform, implementing the habits proposed in the application into everyday life, it is possible to save up to 9 percent of total household water consumption. That's a lot – if the whole society approached this issue in such a way – we could make our world a better place.
Rain Harvest
How did we get water for daily use at a time when water systems did not yet exist or were poorly accessible? Very often we used rainwater. Using it from this source allows you to save water in a natural way. The program available for the iOS platform allows you to calculate the data that is required to calculate the possible rainwater harvesting. The user enters information such as the size of the roof, the capacity of the gutters and much more into the program and gets a lot of information on how they can treat and use this water. 
Water Timer
Wondering how much a bath full of water costs you? Or have you ever checked how much a 10-minute shower costs? If you want to compare these two activities in terms of your costs – you need to use the Water Timer. Sometimes, the opportunity to save money is a strong motivator for some people to save water. Saving water is impossible without being aware of how much water we use and how much it costs us. The cost to the environment is difficult to calculate – but what is known for sure is that it is huge in the context of civilization as a whole. Water is extremely valuable in nature and we should remember that. Water Timer definitely helps with this. 
Drop Drop
If you live in southern Africa, you are probably familiar with the Drop Drop app. It was created because of recurring droughts in the region. It's an example of a very useful, simple and user-friendly (and optimized for weaker mobile devices) app that teaches users how they can save water, but not only. The program is connected to local environmental authorities, so anyone using Drop Drop can report a plumbing leak or report another water waste incident. Thanks to Drop Drop, southern Africa could soon become a place where droughts are less and less of a problem. The changing climate is not good for the region, and droughts cause severe hunger for the poorer part of the population. Saving water with Drop Drop is simple and fun – and importantly, everyone can contribute to making it possible for communities in southern Africa to live in better conditions. It sets a good example for the world in terms of the positive, useful use of greentech.
Water1ider
Water1ider is a mobile application that combines an educational and gamification layer created by Grounwater Foundation. The application allows to determine how much water a particular person wastes and suggests ways to neutralize this problem. The user can find there quizzes, tests to check the knowledge about saving water. Among the ways to use this platform is to implement it in schools in regions where droughts are a huge problem – in Saudi Arabia teachers use Water1ider to teach students good practices in saving water. Even if severe droughts are not a huge problem in your region, it is worth at least thinking for a moment about those people who suffer from hunger. After all, droughts don't only affect plants, but also people – who have nothing to eat or lose their source of income. Developing countries are often vast areas that rely on agriculture for their livelihood. Drought is a significant civilization and economic problem. 
Water Consumption Calculator
Apps for water saving are not just programs designed for mobile platforms. They're powerful web apps that run in your browser on any device – tablet, computer, phone; no matter what operating system you use. The Water Consumption Calculator has been created so that every person can calculate their water footprint based on their habits. The creators of Water Consumption Calculator believe that it is impossible to save water without being aware of how much we use in one day, week, year. Based on relevant examples, this application shows how much water a user consumes and suggests ways to solve this problem. In addition to its informative function, Water Consumption Calculator also fulfills an educational function – offering access to simple tips to reduce the negative impact on the environment. Water saving with this program is really simple.
Water Consumption Calculator by MrFixIt
The design of this site may be a bit intimidating, but advanced water conservationists may find this web application a great way to find points in the household that can be improved to lower water consumption. The application, thanks to its powerful features and the possibility to enter various data, is able to calculate how much water we use on a daily, weekly, monthly and yearly basis. If you are a homemaker, love to streamline all the processes involved and have a great feel for saving money, you will surely be pleased with this program. However, we recommend that you use it on a computer – data entry on a cell phone or tablet is cumbersome. We have included this program in our list as an example of a really powerful calculator. We would love to see a more accessible version that uses all the features found in MrFixIt!
A simple water consumption calculator by Anglian Water
Another web application that allows you to estimate water consumption based on very simple data is this one from Anglian Water. In contrast to the previously presented program created by MrFixIt, it is not characterized by strongly developed features. The user of this calculator by entering very simple information about how many baths he uses in a week, how many times he washes dishes and the like can estimate how much water he uses. Of course, this is not a very accurate application for determining water footprint. Nevertheless, it can be an introduction to water saving and make the user aware of how big the problem of wasting water is in the world. The great advantage of this program is that it is available in many languages – even people who do not communicate in English can use it. In addition, Anglian Water in its other materials shows ways in which you can save some water in your household. With very simple examples, it shows that some habits can be replaced by others without harming your own convenience. 
Start saving water today!
The applications we have presented – for mobile devices and embedded within browser-based programs – are examples of useful greentech projects. This is a great proof that software in general can contribute to teaching people healthy habits that will benefit the whole society. Saving water is something that everyone can do – no matter who they are, where they live, or where they work. When it comes to things like environmental protection, we should be fully supportive and focused on making sure that our actions have the least negative impact on things like water footprint, among other things. With simple habits we can save many full tubs of water over months, years, decades. It's all up to us – all it takes is a moment to think about our planet. 
We hope that the applications we have presented will not only inspire you in terms of software development, but also draw your attention to the problem of water footprint and what each of us can do about it. Both businesses and ordinary people have an impact on the kind of world our children and grandchildren will live in. Let's make sure that the Earth is a beautiful place for future generations. 
More about apps:
Looking for image recognition app? Here's everything you need
How to Create a Dating App That Meets User Expectations
Diet & nutrition apps: How to Create Apps Serving Nutritional Guidelines?
Fitness Apps – How to Keep Your App Development on Track
Wellness App – What to Keep in Mind when Creating Apps for Meditation?
Why should you consider creating medical app and how to do that?