Automotive Software Development Services
If you're looking for a team of experts who have experience with

automotive & mobility technologies

and provide

expert software engineering services

, we're the right team for you!
At Concise Software, we have been perfecting

mobility &

automotive software development

for the last few years. We helped our clients to implement the most cutting-edge automotive technologies and built robust software to accelerate their digital transformation journey.
The rise of digital transformation trends such as artificial intelligence and connectivity is having a drastic impact on the automotive sector. Organizations in this rapidly evolving industry are now considering how to adjust their product strategies and develop new business models in response to the new customer and market demands. Vehicle data has now become a critical asset for automotive companies and accelerates digital transformation among all of the key industry players.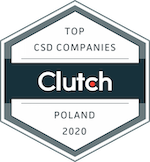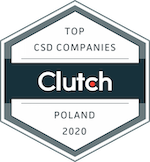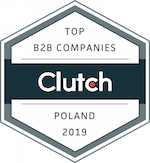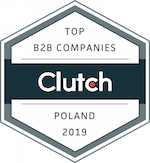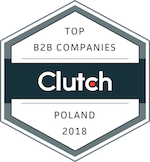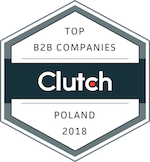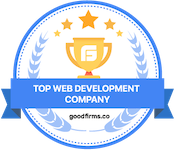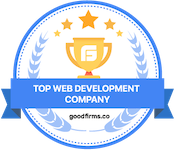 Automobile & Automotive software development
At Concise Software, we have been delivering high-quality software used by automotive suppliers and manufacturers around the world. The biggest automotive brands have trusted us to deliver safe, functional, and modern software. Over the years of such collaborations, we have developed deep expertise in automotive software development and other areas for relevant building automotive solutions such as cloud computing and DevOps.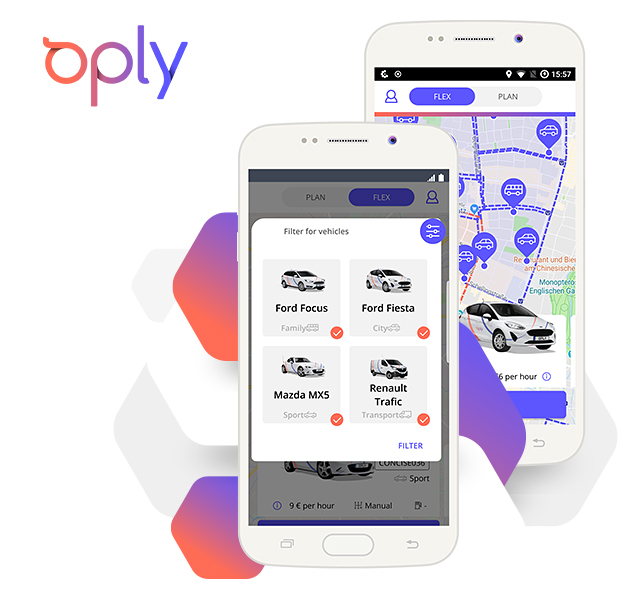 Building the future of urban mobility with Oply
The German car-sharing company Oply operates intelligent mobility solutions for the modern world. With its unique blend of expertise, know-how, and a proven MaaS platform, Oply solutions are designed to keep the world moving. Oply already operates over 1000 vehicles across Germany and the UK.
We supported Oply for two years in mobile application development Android and iOS platforms. In addition to introducing new features, we were responsible for taking care of the platform's stability and implementing new content.
The app included features such as a refueling system, remote car management, car booking, user verification, an integrated payments system, and discount coupons.
Disrupting e-mobility with Ubitricity
Ubitricity is the company behind an igneous product. Their mobile electricity meter can be integrated into a charging cable or directly into electric vehicles. We helped Ubitricity in mobile app development by building a few new features and integrations with Ubitricity IoT devices (Smart Cable, Simply Socket). We have also been responsible for maintaining the app and security improvements – for instance; we implemented a QR-Code fraud prevention system.
We created the following features:
Let's work together!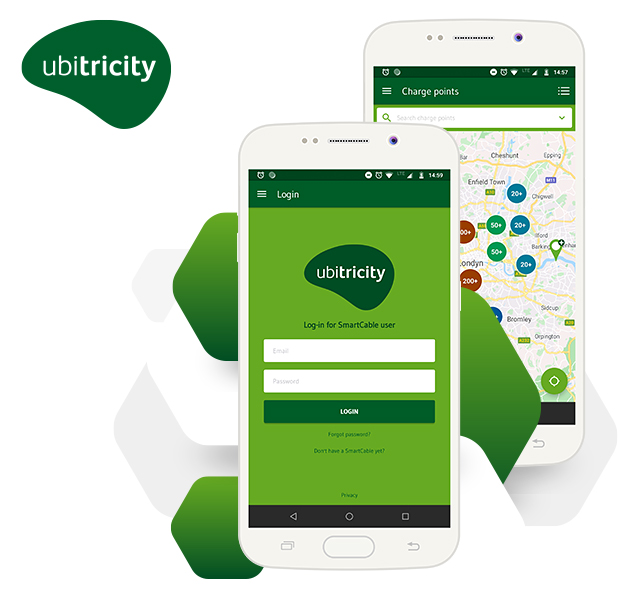 Automotive & mobility challenges we can help you solve
At Concise Software, we have been delivering high-quality software used by automotive suppliers and manufacturers around the world. The biggest automotive brands have trusted us to deliver safe, functional, and modern software. Over the years of such collaborations, we have developed deep expertise in automotive software development and other areas for relevant building automotive solutions such as cloud computing and DevOps.

Customer transformation and experience
To win on the market, automotive companies need to become more customer-centric. Transforming one-time vehicle purchases into a lifetime mobility partnership is difficult. However, it can be achieved thanks to technological solutions that engage customers, attract them to the offer, and boost their loyalty over the long-term.

Operational efficiency
Another key challenge auto companies need to solve is how to keep their business operations efficient and cost-effective. This is where data analytics comes in. Data is an important resource that can contribute to excellent service quality across the entire supply and distribution chain. By tapping into the power of data, automotive leaders get to learn more about their processes for increased optimization.

Business model reinvention
What are the new opportunities and challenges facing the automotive industry? What is the impact of shared use on individual purchasing decisions? How will the relationship between automotive and transfer transportation impact the industry in 5 or 10 years from now? These are all important questions that prompt automotive companies to reinvent their business models with the help of technology.
Team up with Concise Software
Our experts have a lot of experience in delivering web and mobile applications for companies operating in the automotive industry. We support both enterprises and cutting-edge startups in building or scaling digital products successfully. 
We know how to boost the development speed of projects, make the process of building new solutions more cost-effective and ensure that the solution we build together has all of the features you need to deliver an excellent experience to users or improve your operational efficiency.
Let's work together!
The digital future of automotive & mobility
Global trends such as digitalization of consumer services, new market trends, and increasing urbanization pose significant challenges to the automotive industry. In this new reality, mobility is considered by consumers as something shared or autonomous. The brand-new automotive business model is one that focuses on customers – it's customer-centric.
Automotive is one of the many sectors that need to address the new customer demands regarding mobility and access to digital tools. Additionally, the rise of electric vehicles offered a powerful synergy between the automotive industry and urban infrastructure organizations.
As customer-centric automotive business models dominate the sector, companies will need assistance in building tools that support it. Agility, security, and accessibility will become the driving principles in automotive industry software development.
Moreover, the critical changes in factories and the supply chain demand other solutions as well. Automotive industry leaders are already using data analytics, robotics, and virtualized computing models to leverage the potential these technologies hold for the sector.
Autonomous vehicles
According to PWC, up to 20% of all vehicles will be autonomous by 2030. Autonomous vehicles (also called self-driving vehicles) minimize the need for human drivers to engage in the process of driving. They offer an excellent opportunity for transforming everyday transportation. For example, fleets of autonomous vehicles could accelerate last-mile delivery, reduce downtime, or even make public transportation safer. Autonomous vehicles stand to reduce accidents caused by drivers' negligence. Thanks to advanced image recognition technologies powered by artificial intelligence, it's easy for vehicles to identify obstacles on the road.
Connectivity
Today vehicles are equipped with digital identities that are tamperproof and differentiate them from other vehicles in the network. That's why tracking vehicle data is so much easier, and such data can be used for purposes such as insurance, boosting driver safety, delivering predictive maintenance services, or fleet management.
Electric vehicles
The process of electrification is on the rise due to depleting fossil fuel reserves and our knowledge about the harm they cause the natural environment. That's why many countries around the world are now promoting the use of electric vehicles. Electric vehicles still need to address problems such as poor battery life, high price, problematic charging infrastructure, and many other issues. However, once the automotive industry solves these issues, electric vehicles are bound to become commonplace on our streets.
Artificial intelligence (AI)
AI technologies such as machine learning, deep learning, and computer vision find many different applications in robotic automation for automating processes. Self-driving cars, fleet management systems, and other solutions assist drivers in improving their safety and increasing the quality of services such as insurance or vehicle inspection. But that's not everything. Artificial intelligence also finds many applications in automotive manufacturing – AI-powered robots increase the rate of production and reduce its costs.
Shared mobility
The automotive industry has witnessed the rise of new business models that focus on shared mobility as an alternative to the traditional model of individual vehicle ownership. This is what enables "mobility is a service." Such solutions meet the requirements of busy cities or businesses that no longer have to add new vehicles to fleets.
Human-machine interface
Self-driving cars and connected vehicles have transformed the automotive landscape. But they also underway to changing how drivers interact with vehicles. The human-machine interface can now be voice-based or depend on haptic feedback. Such features allow human drivers can control different aspects of the car without having to look at them. That's why they make the driving experience more enjoyable and safer. Not to mention smart virtual assistants who help drivers interact with vehicles and service providers.
Data analytics
Data is a valuable resource for companies today. Advanced data analytics platforms can support many different decision-making processes throughout the lifecycle of a vehicle. Data gathered from vehicles enables companies to deliver predictive maintenance services, help to manage a vehicle fleet or alert authorities in case of accidents. Customer automotive data finds many applications in optimizing supply chains, enhancing product design, or even driving direct sales.
3D printing
3D printing is a powerful trend that helps the automotive industry by offering rapid prototyping opportunities with 3D printed models and accelerate the design and testing phases of production. The use of composite materials allows building automotive parts that are stronger, lighter, and more durable.
Internet of Things (IoT)
IoT systems help to improve road safety, reduce pollution and energy expenditure, and prevent traffic congestions thanks to smarter fleet management. Startups in the automotive industry are now busy developing advanced sensing technologies that allow gathering more data about the vehicle and helping the vehicle understand its surroundings better. Another smart use of the Internet of things is in automated payments for tolls and fuel.
Key digital solutions for the automotive & mobility industry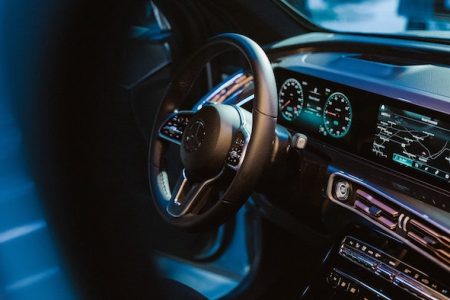 Connected vehicles
Automotive leaders are now exploring the possibilities offered by vehicle software development. We deliver connected vehicle platforms using the best practices of cloud-based engineering and innovative approaches like artificial intelligence and machine learning.
Online commerce
The combination of e-commerce and m-commerce with automotive is an obvious one. We create solutions for in-vehicle and retail e-commerce. We can bring mobility together with cutting-edge technologies like Virtual Reality (VR) or Augmented Reality (AR). Virtual assistants and chatbots that deliver customer service are other key solutions we build for the automotive industry.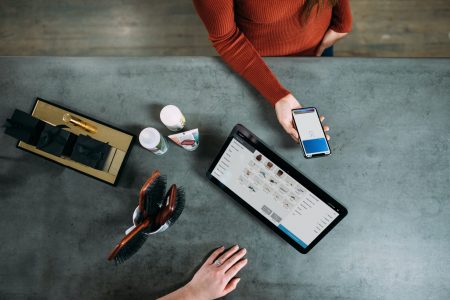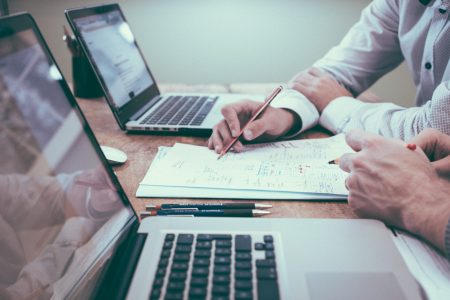 Business Intelligence (BI)
This type of software brings in insights from data to provide decision-makers with critical insights about the company's operations. Advanced data analytics tools combined with systems taking care of the digital strategy, customer journey management, or resource scheduling, become critical in the daily management of the company.
Internet of Things (IoT)
The automotive industry is one of the most interesting applications of the Internet of Things, allowing previously unconnected vehicles now become equipped with new digital tools. By placing Internet of Things sensors inside vehicles, companies get access to data and can use it to their advantage – for example, to provide better customer service.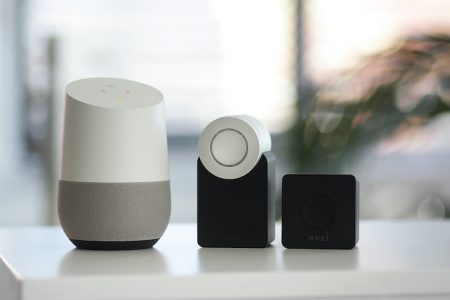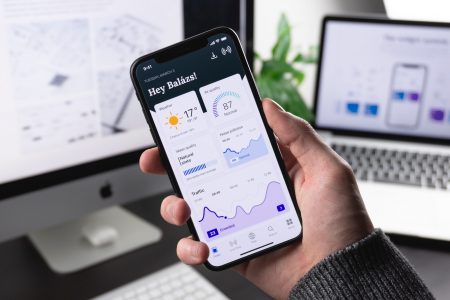 Intelligent process automation
Every organization out there wants to boost its processes to become more efficient. The automotive industry is no exception. Robotic process automation (RPA) and intelligent automation tools are at the forefront of this trend. That's why they're such critical solutions for auto companies looking to achieve new levels of efficiency and empower staff to become more productive.
Intuitive design
We always engage our skilled UX/UI designers in the process of application development to give your product a modern and user-friendly interface. This is really important for customer-facing web and mobile apps where you want to achieve the highest engagement possible.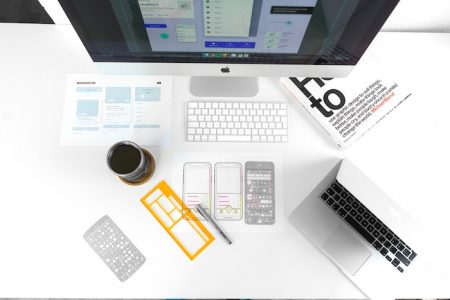 Developing an automotive software solution – our process
How are we developing automotive solutions?
Let's check our step by step process.
Let's work together!
Step 1: Gathering requirements
Get in touch with us and tell us more about your product and business needs. If you have already worked on your project and have a specification document at hand, be sure to attach it. It will help us a lot in understanding your idea. 
You will hear from us within one business day. In our initial message, we will share the first ideas for your solution and answer any questions you have asked us. But this is just the beginning of our communication. We want to understand your needs better, so we usually schedule a face-to-face meeting, which in our experience, offers the best opportunity to brainstorm ideas properly and ask all the necessary questions. Sometimes a face-to-face meeting is impossible, so we are happy to talk with you over a video-conferencing tool.
Step 2: Expert consultation and discovery workshop
During the first meeting with us, we will ask you some further questions about your project. This is how we get to understand your goals better. 
Note that during this meeting, you will be talking to a technical person with many years of experience in building healthcare solutions. That is why they can answer more technical questions than a typical business consultant. 
If you already have any materials such as UX/UI designs, product specifications, wireframes, or other documents, please share them with us before the meeting.
Step 3: Project estimation
Once we gather all of the important information about your project, we are ready to prepare the estimation – the time it will take our team to make your idea a reality. Our estimation describes each feature separately together with the estimated number of hours it will take us to create it. We then multiply the sum of the required work hours by our hourly rate and show the final result. 
Expect to receive more than one version of the estimation from us. In the additional versions, we share the cost of building your app equipped with extra features that we thought would be valuable to your project. The estimation is free of charge.
Step 4: UX design
If you decide to collaborate with us, our first step will be preparing a UX design for your app. This design will take the form of wireframes. In our experience, wireframes are incredibly helpful because they help to spot potential shortcomings in the product idea and address them before starting the development phase. That's how we can solve any mistakes or ambiguities at a much lower cost. 
At this point, we will work very closely with you to establish the user flow of your app. Once you accept the final version of the wireframes, our team will move on to prepare a UI design.
Step 5: UI design
At this point, we already know what the flow of your application will look like and have the wireframes to support it. We are ready to express that flow in the user interface (UI) design. One of our skilled designers will get down to work and quickly create a UI design on the basis of your requirements. They will also use the input from our UX designers and rely on their professional experience in projects realized for the automotive industry. 
You can be certain that the engaged designer will do their best to formalize your idea in a way that can be iterated until we achieve the exact results you wanted. Once you accept the design, the designer will create the initial screens of your app, reflecting the user flow and matching your requirements.
Step 6: Development
At this stage, our development team gets down to work and start coding. We usually follow the agile methodology of software development and, in particular, the Scrum framework. We divide projects into short iterations that last from 1.5 to 2 weeks. After every phase, you will get a demo of the app. This is a great opportunity to test the functionality as you click through it and give us your feedback. If you're satisfied with the result, we send you an invoice and then continue working on the next iteration. 
Throughout the project, we will share up-to-date code with you at all times – including unit and integration testing. Moreover, we will deliver a report that covers all of the changes applied to the project on a regular basis. If you wish to make some other alterations, our development team can easily address them before sending you the final bill.
Get talented software developers for your project. Disrupt the automotive & mobility industry with our help.
Let's work together!
Any questions about automotive?
Let's check our FAQ or feel free to contact us!
1. What is digital transformation in the automotive industry?
The advance of new technologies and digital transformation occurring in many sectors are changing the face of the automotive industry. Modern consumers wanted full digital connectivity and mobility. 
That's why automotive companies are now busy with revamping their technological and digital offerings to meet these demands. These companies understand that they need to transform in order to meet new customer demands, optimize their processes, reach business goals faster, and stay competitive. 
The current digital transformation landscape in the automotive industry is very impressive as manufacturers are moving beyond automation into building more digitized factories that can produce smart digital solutions powering the vehicles of the future.
2. What are the key drivers of digital transformation in the automotive sector?
Changing customer expectations
Technology has a profound impact on consumer behaviors, expectations, and habits. If a company fails to provide a great customer experience in its services and products, it's going to lose to those competitors who can. The automotive industry simply needs to respond to these preferences for value-added vehicles and customer service. 
Access to global markets
Digitalization-enabled companies can reach out to customers across the entire globe. Geographical location is no longer a barrier. This means that automotive companies are increasingly competitive, and in order to compete successfully, they need to transform themselves using digital technologies. This is the best way to access untapped markets all around the world. 
Cost reductions and new revenue streams
The automotive sector needs to digitally transform itself if it wants to keep earning high profits. Digital transformation is already having a profound impact on industry leaders, changing how manufacturers produce vehicles and what they offer to customers – from valid subscriptions and next-generation servicing to the migration to virtual purchases.
3. What are the benefits of digital transformation for the automotive industry?
Connected vehicles offer a slew exciting of new digital capabilities for customers, changing how they use and interact with vehicles. By providing connected services, automotive companies can open many opportunities for enhancing or redefining interactions with customers. 
Digital transformation also allows improving the customer experience and increasing differentiation by offering the best package and pricing combinations to customers. Digital tools help to extend the new types of services and capabilities for generating new revenue streams aside from the traditional vehicle driver relationship. 
Digital transformation also leads to reshaping the value proposition and the business operating model. Using new capabilities for mobility, information access, and interactivity, organizations can reshape their product and service offer and monetize them. It's also possible to realign the operating model to match customer requirements in each and every activity of the buying and selling chain. This is possible by integrating all business activities and optimizing the use of data insights related to these activities.
4. How does digital transformation impact customer experience in the automotive industry?
Connectivity
Many drivers want access to music, social media, and other applications while driving. They don't want to be limited in any way. To address this need, vehicle manufacturers build cars that offer drivers the ability to carry on with their business and keep up with their social lives while driving. How's that possible? Most of the time, they use voice commands and conversational interfaces to ensure that drivers can perform many different tasks while they're busy driving. 
Predictive maintenance
The Internet of Things offers automotive companies with amazing opportunities such as predicting vehicle failure in advance and improvement of maintenance time. Thanks to innovative technologies, companies can collect data on vehicle performance, upload it to the cloud automatically, and then analyze it to calculate the risk for the potential failure of the vehicle's hardware or software. 
After processing of the data, they can even decide whether the vehicle requires any maintenance service to avoid incidents or accidents. Predictive maintenance technology eliminates the need for guesswork and delivers an excellent service to customers.
Digital transformation in the purchasing process
Automotive companies are increasingly relying on non-traditional ways of presenting their offering. The process of purchasing a car can be quite stressful, so companies do everything they can to inform buyers and reduce that pressure. Thanks to modern digital technologies, it's possible to easily research preferred cars before visiting a dealership. Most of the time, that dealership also doesn't have all the models on display and instead uses video screens or self-service kiosks to show all the key information to customers and help them make a final decision.