Fintech Software Development
Team up with us to build secure

Fintech Apps

, deliver services safely to your customers, and delight them with fantastic user experience
At Concise Software, we have been helping

financial services companies and fintech startups

to build and scale impactful digital products. Our experts will help you build a functional app that works smoothly, visualizes data in an attractive way, and

disrupts the financial services sector

.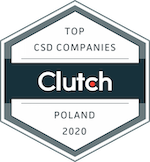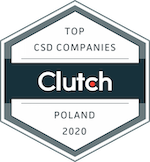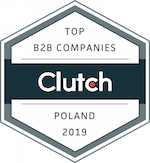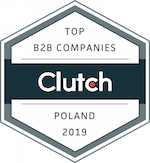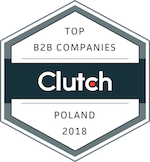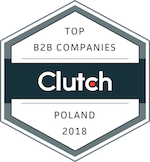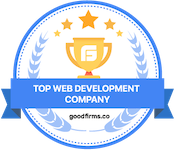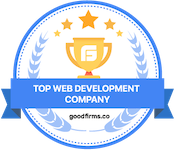 Financial software we can help you build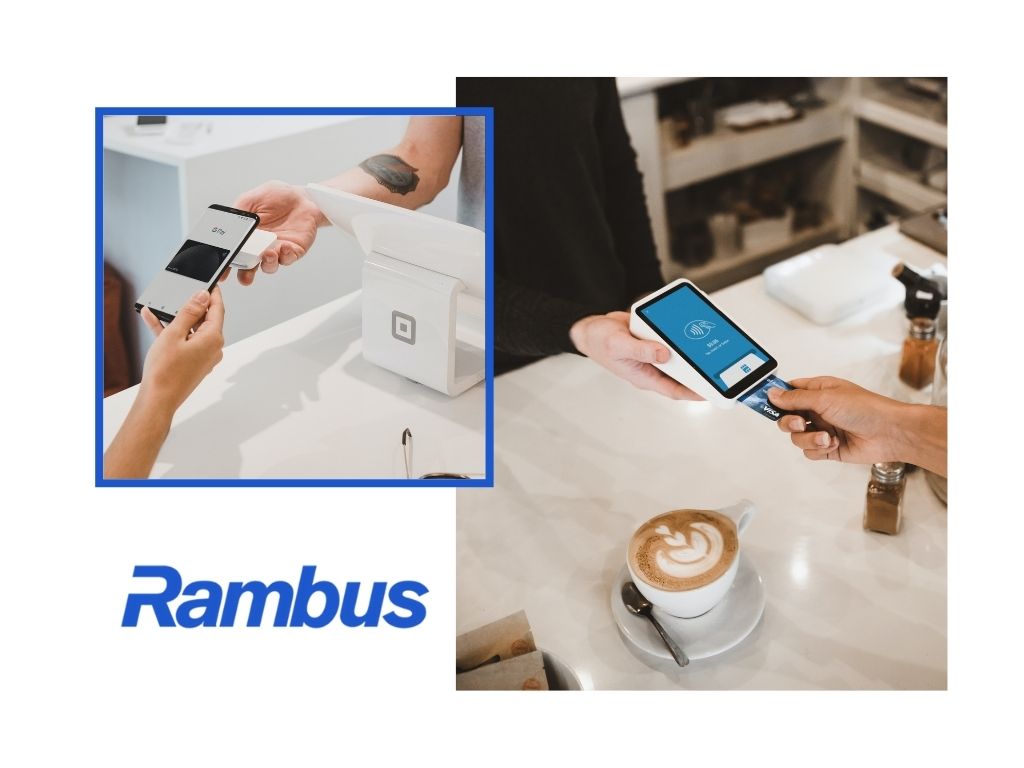 Building a unified payment platform for a US company
Our team was tasked with creating an application that provides a secure and easy method of implementing a single payment solution for e-commerce solutions. The software had to include value-added services, gifts, coupons, and receipts. The core of the payment platform we built for our client in the United States is a digital value manager that allows retailers to connect multiple third-party providers and convert various forms of digital value into a unified currency.
"Concise Software provided mobile app development with iOS and Android. Their team built a SaaS solution that would integrate with e-commerce websites. […] Concise Software successfully accelerated time to market. The project was managed effectively. The communication and ability to travel were strong."
Jerome Nadel
CMO & GM, Rambus
Let's work together!
Here's why Fintech software development is so important
Today, customers are looking for a new type of financial services that offer instant access, ease of use, and a human-centered approach. Only the next generation of financial service companies and fintech startups can provide this. 
Fintech startups disrupted the traditional baking sector, making the complex processes and legacy tools of banks appear as annoying and irrelevant in economies where instant access and agility are critical. The global financial landscape is evolving continuously and innovating practically each of its parts to meet the changing expectations of consumers.
88% of legacy banking companies are afraid of losing profits to fintech startups. (PWC).
77% of the existing financial institutions will continue focusing on internal modernization to increase consumer retention by designing user-friendly digital products that take advantage of cutting-edge technologies like artificial intelligence (AI) or blockchain. (PWC)
82% of traditional financial service providers are planning to increase their collaboration with fintech startups during the next 3-5 years. (PWC)
Innovation is the best strategy for surviving in the financial services sector marked by fierce competition from digital-native startups. 
Only 39% of consumers plan to use traditional service providers in the near future. (ICBA), meanwhile, 30% of them plan to increase their usage of non-traditional financial service providers.
Team up with Concise Software
Our teams have a lot of experience in developing web and mobile apps for companies operating in the financial services industry. Our team also supported fintech startups in building or scaling their digital products. We know how to increase the development speed of your project, make the process of building your solution more cost-effective, and ensure that your app is equipped with features that deliver a great experience to users.
Let's work together!
What's trending in fintech?
1. Banks that are digital-only
Visiting a bank branch is no longer necessary thanks to the profusion of online products that bring the bank into our laptops, tablets, and smartphones. The popularity of digital solutions is only going to grow – by 2024, 71% of online users will be using digital banking solutions. (CACI)
Large-scale implementations of mobile technologies in financial services, the convenience and availability of mobile solutions, and lower costs for consumers are the primary drivers of this trend. Digital banks are gaining widespread support from younger generations who prefer to have all of the essential services available on their mobile devices.
➤ To keep up with competition and prevent customer churn, invest in fintech mobile wallets, AI-powered financial assistants, and online transfer platforms. 
2. Big Data and fintech
Big Data is another powerful trend driving fintech adoption today. Banks generate massive amounts of structured and unstructured data. They need to find the best ways to process them using advanced analytics tools and algorithms. Otherwise, the data will remain lost among Big Data sets.
Big Data offers a great value for financial institutions in accurate customer segmentation, timely fraud detection, understanding the buying habits of customers, and managing risks thanks to powerful predictive analytics engines.
➤ Invest in Big Data and predictive analytics solutions to offer safer and more personalized products to B2C and B2B clients. 
3. Decentralization in finance
Decentralized finance (DeFi) involves the elimination of (or reduction in) the role agents or centralized processes that are traditionally part of the implementation of financial services. Banks are now turning to various technologies to provide their clients with decentralized monetary interactions.
To accomplish that, they use distributed ledger technology for decentralizing the process of record-keeping, online P2P platforms for risk-taking and decision-making, and cutting-edge solutions like the Internet of Things (IoT), Big Data, artificial intelligence, or edge computing that help to boost internal processes.
➤ To survive on the market, follow the digitization of industry-related services that drive DeFi adoption today, and build your own solution to compete successfully. 
4. Blockchain and cryptocurrency
Blockchain is a technology surrounded by a lot of hype, but we have already seen successful implementations serving to enhance the existing financial systems and processes. Another influential Blockchain tech trend is cryptocurrencies.
Projects under development like Facebook's Libra aim to create P2P platforms that allow fast mobile transfers of coins at low or no cost, without requiring any banking accounts or credit cards. The open blockchain project launched by Binance, the largest cryptocurrency exchange globally, called Venus is going to enter the market in the new future too.
➤ Blockchain is only going to grow, so take a good look into your business processes and products to check whether you could benefit from it. We can help you do that.
6. Robotic Process Automation (RPA)
One of the key drivers behind the technological evolution of the banking sector, RPA is a key fintech trend that is gaining more traction each year. According to Juniper Research, RPA revenues in the banking and financial services industry will reach $1.2 billion by 2023 – a smashing 400% growth from 2018.
Automation is usually applied to existing processes, so it inspired companies to revamp their legacy systems and significantly reduce costs for the stakeholders. Any task that is rule-based, straightforward, and structured can be automated today. And businesses that invest in RPA see fewer human errors and deliver better customer experience.
➤ RPA is on its way to becoming the top fintech trend in the future. Make your teams more productive by automating internal processes with the help of an experienced team like Concise Software. 
7. Adoption of cloud-based technologies
The financial services sector is turning to cloud-based applications, tools, and technologies at an increasing pace. While most fintech startups are cloud-native, traditional banks and financial institutions need to start adopting the cloud. Otherwise, they risk staying behind their competitors.
Cloud service providers offer new methods of storing and managing data and applications, increasing their scalability, agility, and security. All the while, the cloud comes with significant cost savings, allowing companies to pay only for as much storage or compute power as they are actually using. Compare this to the costs of an owned data center, and you'll see how cost-effective cloud really is.
➤ The ability to quickly innovate and build new customer-centered services forms the core of the fintech revolution. Don't stay behind and start building a strategy for cloud migration with our help. 
8. Fintech consulting
In highly-competitive economies, releasing a new product carries a very large risk. That is why businesses are turning to specialists who provide fintech advisory services. They help traditional financial institutions to capture the key technology solutions and deliver products that are in line with customer expectations and industry trends.
➤ Many companies depend on specialized consulting services to keep up with technological innovations in fintech and receive professional advice about issues such as compliance, payment integration, or cloud migration. Hire us to navigate safely through the rapidly-evolving world of fintech technologies, innovate faster, and allocate your resources smartly.
5. AI assistants and chatbots
The most talked-about fintech technology trend, chatbots, and conversational banking, are seeing increasing adoption from both financial startups and enterprises. Businesses use AI-powered virtual assistants to improve customer experience, optimize back-office operations, prevent fraud, and educate customers about personal finance.
The global market for smart virtual assistants is expected to reach up to $19 billion by 2025 (Zion Market Research). Conversational banking is on its way to maturing and integrating within the existing digital financial products and services.
➤ Intelligent technologies like chatbots are challenging to implement, so make sure to team up with an experienced team of software developers if you decide to build your own chatbot. 
Key challenges our team can help you solve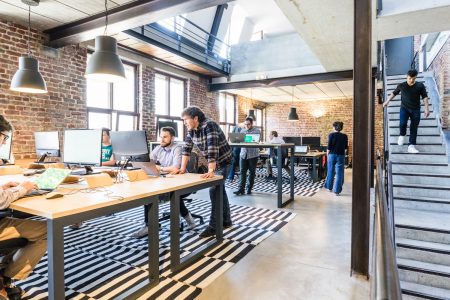 Compete with the most innovative startups
Fintech is full of amazing products and ideas. That's why it is so incredibly competitive. To stay afloat, companies need to react to changing market trends and address the new needs of customers quickly. To accomplish that, businesses need support from cloud-native solutions and smart DevOps strategies that allow them to add and improve new features faster than ever.
Achieve compliance effortlessly
Innovative or not, businesses still need to address compliance issues and ensure that their products and services are in line with the local regulations. To traction, any new service, feature, or technology needs to be instantly trustworthy and certified. Otherwise, customers aren't going to use it. That's why teaming up with an experienced software development agency is a smart move. At Concise Software, we know how to build products that meet regulatory requirements such as eidos, PSD2, PPC, and GDPR.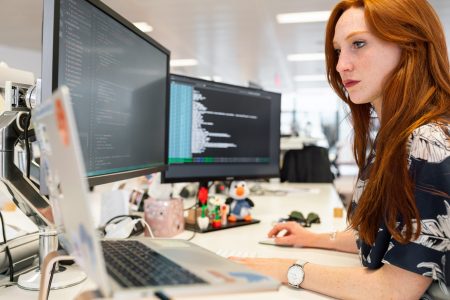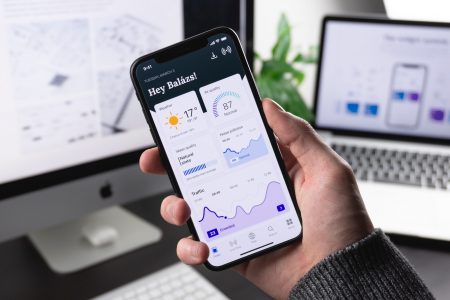 Make the most of your data
As your company evolves, your products and services generate more and more data. If you fail to translate this data into actionable insights, you will miss out on many fantastic business opportunities. Data helps to make smarter decisions, learn more about your customers, and empower employees to deliver value. This is where machine learning models and Big Data solutions come in handy. Hire our team of experts who know how to configure a pipeline to instantly transform raw data into amazing customer experiences and behavioral insights.
Secure customer data properly
Cybersecurity is a top priority for all financial institutions. After all, they deal with sensitive customer data and financial assets. Building solid cybersecurity solutions is paramount here – one false step and the reputation of your business is on the line. Invest in systems for early fraud detection or preventing data leaks. Add additional levels of automated monitoring and train machine learning models to become more effective with every response.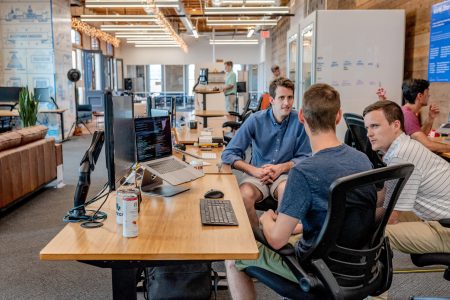 Developing a fintech solution – our process
How are we developing fintech apps and solutions?
Let's check our step by step process.
Let's work together!
Step 1: Gathering requirements
Contact us and tell us more about your needs. If you already have a specification document, make sure to attach it – this helps us a lot in understanding what you have in mind.
Expect to hear from us within one business day with the first ideas for your solution. If you asked us any questions, we would answer them as well.
But this is just the beginning. To understand your needs better, we will schedule a face to face meeting. In our experience, it's the best opportunity to brainstorm your app idea and ask all the right questions. Naturally, if an in-person meeting isn't possible, we're happy to talk with you over Skype, Hangouts, or UberConference.
Step 2: Expert consultation and workshop
During the first meeting with us, our expert is going to ask you some further questions about your app. This is how we can understand your business objectives better. Be aware that during this meeting, you will be talking to a person with many years of experience in building apps under their belt. That's why they can answer more technical questions than a typical business consultant.
If you already have any wireframes, UX/UI designs, product specifications, or some other documents, please send them to us before the meeting.
Step 3: Project estimation
Once we have all of the key information about your project, we set out to prepare a detailed estimation of the cost and time your idea will require to become realized. Our estimation describes every feature separately together with the estimated number of hours it will take our team to create it. We then multiply the sum of the required work-hours by our hourly rate and show you the final result.
We usually prepare more than one version of the estimation. In the extraversion, you may find the cost of building your app with extra features that we considered valuable to your application. The estimation is free.
Step 4: UX design
If you decide to work with us, the first step will be preparing a UX design for your app. This will take the form of wireframes. Such wireframes often help us to spot the potential shortcomings in the product idea and deal with them before starting the development phase. That way, any mistakes or ambiguities can be addressed at a lower cost.
We will work very closely with you during this process. Once you accept the final version of the wireframes, our team will move to the next step – UI design.
Step 5: UI design
At this stage, we have already established the flow of your application. Now, we are ready to express it in the user interface (UI) design. Our skilled designers will get down to work and quickly create a UI design based on your requirements, all of the input from the UX designers, as well as their professional experience in similar projects. 
You can be sure that the engaged designers will do their best to give your idea a concrete form that can be iterated until we achieve the exact results you were looking for. Once the design is accepted, the designer will create the initial screens of your app that fully reflect the established user flow.
Step 6: Development
This is where our developers get to work and start coding. We usually follow the Scrum framework and divide projects into short phases that last from 1.5 to 2 weeks. After each phase, we will show you a demo of the app. This is a great opportunity to test the functionality we have built. You can click through it and give us all of your feedback – we always find it very valuable. If you're satisfied with the result, we proceed with sending you an invoice and continue working on the next iteration.
Note that throughout the project, we will share up-to-date code with you at all times (this includes unit and integration tests). Moreover, we will deliver a report covering all of the changes applied to the project. If you have any doubts or wish to make some other changes, our developers can apply them before we send you the bill. 
Get experienced developers for your project. Disrupt the financial services sector with our help.
Let's work together!
Any questions about fintech? 
Let's check our FAQ or feel free to contact us!
1. What is Fintech?
Financial technology (Fintech) is a broad term that refers to technology-enabled innovation in the financial services sector. Fintech is something more than just adding new digital tools to internal workflows. Fintech brings into existence brand-new business models, applications, and processes. 
Accessible mobile banking, global online payments, effortless loan application processing – these are all examples of fintech. Fintech brought about a transformation in the financial market, and fintech startups have grown into serious competitors to traditional banking and financial institutions.
2. What are the key drivers behind fintech?
The changing preferences of the Millennial or Generation Y generations – younger generations have been shaped by technology are now at the stage in their lives where they use financial services products. They look for alternatives to traditional services because they value simplicity, user-friendliness, and mobility – fintech solutions are just in line with their lifestyles.
New workforce – talented professionals often choose to explore outside traditional financial services. They move to more open and entrepreneurial technology companies with flat hierarchies and a high degree of self-management. Some of these talents end up creating amazing fintech products and become startup founders.
Time-consuming and limited processes – in periods following an economic crisis, traditional financial services providers are more reluctant to take on risk and avoid lending to borrowers they consider risky. These people often end up exploring alternative channels to finance their goals (especially small and mid-sized businesses). Moreover, applying for a loan takes a lot of time and effort – and consumers can now choose from many fintech alternatives that are just effortless. 
Technological innovation – there's no denying that one of the key drivers behind fintech is sheer technological innovation. We live in a more connected world, where information is freely available, and companies collect lots of customer data for analytics. They need innovative solutions to be able to transform raw data into meaningful insights. That need fuels the growth of many fintech startups. 
Open minds of regulators – governments and other authorities all over the world support fintech initiatives by being proactive and constructive. They help to disrupt the market by supporting alternative finance and financial technology innovation because it makes financial products more accessible.
3. How is fintech changing the financial services sector?
Card payments
Smart chip ATM cards help to minimize the financial loss that occurs in the case of fraud. Such cards are equipped with the EMV technology embedded in the chip. Since it uses a one-time password for each transaction, the card greatly increases the security of services – especially compared to the magnetic stripe technology, which uses the same PIN for all transactions, making them more susceptible to fraud.
Authentication
Biometric sensors and Iris scanners are two key technological advancements for ATMs today. They make ATMs more secure and eliminate the need for remembering PIN codes and passwords. The biometric ATMs take advantage of integrated mobile applications, fingerprint sensors, or even palm and eye recognition to authenticate access. Some ATMs even use micro-veins to enhance customer recognition.
Online and mobile transactions
Consumers are increasingly likely to purchase items online via e-commerce stores. Some of them even do it from their mobile devices such as smartphones or tablets. Mobile and web apps now include convenient payments system integrations to enable smooth checkout and provide an optimal experience. Just compare that to standing in a queue to the cash register in a store – or in a bank! Many mobile transactions are happening in banking apps that find board use.
AI chatbots
Banks are trying everything to engage customers and show them the most relevant offers. Thanks to AI-powered virtual assistants, they can provide customer service outside of the working hours. Moreover, chatbots leave agents to take care of more complex and demanding customer queries – which means a happier and more productive workforce. Chatbots can help to solve problems but also provide advice about personal finance or investment. 
Artificial intelligence (AI)
AI has become a key part of the fintech landscape, powering a great number of trends in data analytics, virtual assistants, and security. AI can potentially revolutionize customer service, but also help banks to fight fraud by preventing problems before they happen. Banks implement cutting-edge tools that use AI to spot suspicious behaviors and instantly block transactions to be reviewed by human agents. 
Personalization
Thanks to sophisticated data aggregation platforms, bank employees can get a 360-degree customer view that provides a lot of valuable information. Such data not only helps in faster transaction validation but also assists customer service agents in delivering more targeted help. Sales agents, on the other hand, can use insights from data to present the most relevant offers to customers at the right time. For example, the next best action solutions help employees to determine what a given customer should be offered on the basis of their demographic data, spending habits, and other behavioral insights (for example, risk tolerance).
E-wallets
The expansion of E-wallets such as Samsung Pay, PayPal, Android Pay, and Apple Pay is another sign of fintech's impact. Consumers use such wallets for many different purposes like P2P payments, paying utility bills, booking tickets, and more. E-wallet offers from brands often come with attractive promotions, reward points, or lucrative cashback. Banks are recognizing the importance of e-wallets on the financial services landscape and are not looking to embrace such technological advancements by collaborating with fintech startups.
4. What are the most popular fintech startups?
Here are a few fintech startups that rose to fame during the last few years:
Chime – a mobile bank that provides no-fee and automatic savings accounts. Its users can also benefit from early payday via direct deposit. 
Blend – this startup specializes in consumer lending. It simplifies the loan process and offers consumers a more transparent view of their finances. The bank automates and expedites the lending process for anything its users want, from property to cars.
Transferwise – this well-known service moves money through its platform to other users globally at mid-market rates and without any extra fees. 
Venmo – an app that simplifies the process of exchanging money between friends or accepting payments as a business.