IT Outsourcing Services & Team Extension
Boost your team with our software developers, business analysts, and QA specialists to deliver software solutions faster.
Team extension is the right service for you if you're experiencing a lack of specific expertise in house, can't find the right talent locally, and recruiting just takes too much time when you're rushing to build new features and grow your business. We're here to help you deliver your project on time thanks to our team of experienced IT specialists.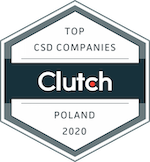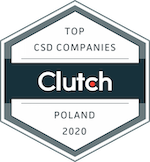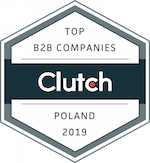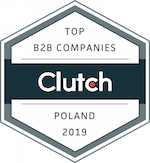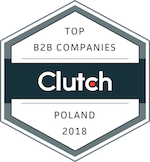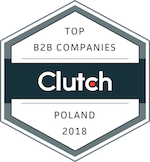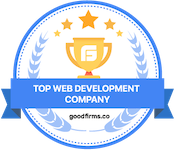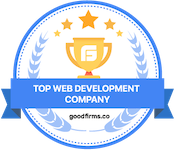 IT Outsourcing Services – Empower your team with our experience
Enhance your software development team with dedicated specialists from Concise Software. We have been helping companies across different industries to augment their teams with our experts and match the demands of their unique products.
Have the perfect skillset to extend your in-house skills
Helping an aviation giant transform its applications
Our team helped the leading aviation company to build a brand-new iteration of an air navigation application, as well as prepare and implement modules and libraries related to navigation, maps, weather data, and communication with airports. We created modules according to the current trends in the aviation industry, provided maximum code security to address the risks of critical errors and reduce the vulnerability to attacks, and ensured that our client could easily implement these modules and libraries. This is how we helped to accelerate the digital transformation of our client.
Mobile telemedicine app
for a Swiss pharmaceutical company
To support our client in research into therapies for patients with severe neurological diseases, we built a number of applications dedicated to addressing specific diseases, offering unique exercises and data collection mechanisms. Patients who joined the program installed the application and then could use it every day to perform tasks and answer questionnaires.
The company is using the application to engage patients, monitor their health, and expand their understanding of specific neurological diseases – and modern ways of treating them.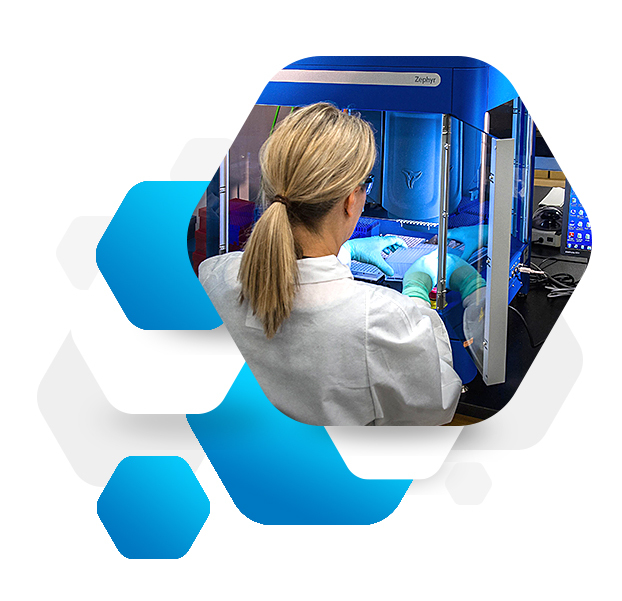 Benefits of IT Outsourcing Services & Team Extension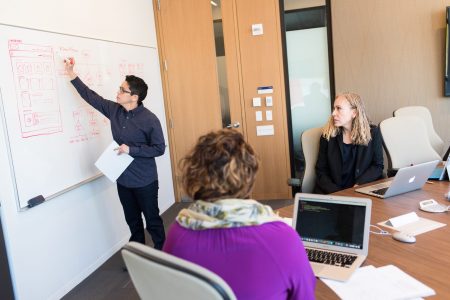 Access to highly skilled developers
The primary purpose of team extension is that it provides businesses with access to a large talent pool of seasoned developers with diverse skill sets. Finding an equivalent of that on the local job market is next to impossible, even if you're located in Silicon Valley. Team extension makes sourcing and recruiting the right talents easier, especially if you team up with a provider that has years of experience in this service area.
High scalability
Another benefit of team extension is the scalability it provides to companies. Building an in-house development team is challenging – and scaling it is even more difficult. That's especially true for rapidly growing businesses that need to quickly release new features and simply have no developers to get the job done. Once you team up with a provider, you will gain access to a pipeline of candidates who can be engaged in your project in a matter of weeks. You will no longer have to spend months recruiting and finding the right people.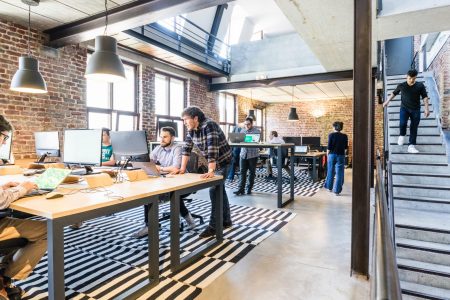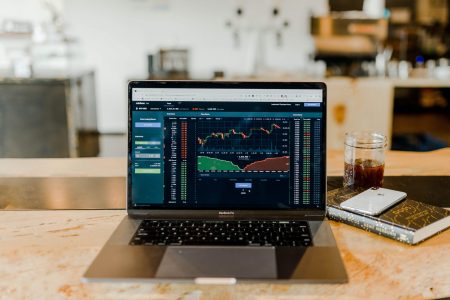 Lower overhead costs
There's no denying that team extension carries another benefit: lower administrative efforts and overhead costs. By hiring specialists in this model, you won't have to worry about salaries, taxation, perks and benefits, workspace, or other issues that come up when you hire someone internally on a full-time basis. Your provider will take care of that for you. 
Easy setup
Building an in-house development team takes a lot of time. Whenever you add a new team member, you also need to onboard them so they can collaborate with the team. As a result, it might take some time before that expert is able to start working at 100% efficiency. Team extension eliminates this problem. If you opt for this model, you will get specialists ready to start working on your project from day one. After fast and efficient onboarding, you can be sure that they have the skills and expertise to bring your project to life faster.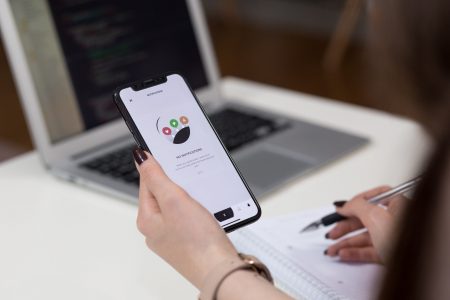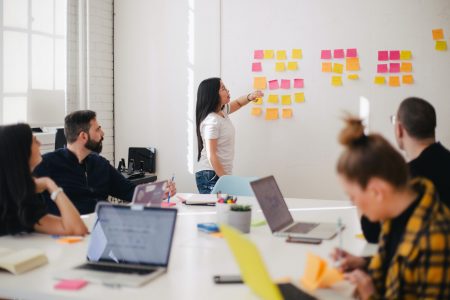 Greater control over the team
Team extension offers you greater control over the entire project and allows you to maintain direct communication with the team. You're the one to distribute responsibilities to all team members, whether in-house or offshore. While your strategic competencies stay in-house, you get the benefit from accelerated development thanks to the specialists you hire via team expansion.
When to choose team extension
over a dedicated development team?
Team extension is another common form of IT outsourcing like having a dedicated nearshore team. But where a dedicated team is best suitable for the delivery of complex projects, a team extension focuses more on instant support within an existing setup.
Team extension
Team extension addresses the dynamic demands of the modern business world, regardless of whether the experts are hired for a large enterprise or small startup.
Dedicated team
A dedicated team composed of experts in different areas, on the other hand, is created to deliver one particular solution and works independently of the client's organization.
How does team extension work?
Step 1: Gathering requirements
Your company needs specific experts with particular skills, profiles, and experience. At this point, take a closer look at your ongoing projects to understand what skills you need to accelerate your processes, deliver new features, or achieve other goals. During this stage, we usually receive role descriptions. They help us to gain a better understanding of what skills you're missing and what you'd like to achieve with the help of our team extension service.
Step 2: Candidate prescreening
Next, we prescreen candidates taking into account their expertise and your requirements, checking whether they have the skills you need, and ensuring that they match any other needs (for example, cultural fit or ability to communicate well in English).
Step 3: Client handover
Once we find some qualified leads, we hand them over to you. Usually, our clients carry out the final interview.
Step 4: Hiring decision
Finally, if you accept our candidate, we hire them for you and take care of all the key administrative work. We then monitor their performance on the job to make sure that they're satisfied and everything is going well.
Who can benefit from team extension?
Team extension services are popular among companies that find it difficult to source and recruit the right tech talents within their set timeframe and budget. They need some extra skills for accelerating the development of their projects or want to cover absences caused by the holiday season. Either way, recruiting new talent takes just way too much time.
Businesses reach out to us because they experience the lack of specific expertise in-house and find it challenging to find the right talents locally. We understand that flexibility is one of the most important factors in the accelerating world of new technologies so that's why we are here to take your business to the next level.
We collaborate with startups and enterprises, but most of the time, our team extension services come in handy to rapidly growing companies (scale-ups). These businesses usually receive a lot of funding to scale their operations and accelerate the delivery of products or features. However, they struggle to grow their developer team in step with the business requirements. This is when they turn to us for help.
How to hire our experts?
Get in touch with us, and we will take care of the rest. Usually, team extension services are handled via a dedicated process in our recruiting department. Thanks to a strong employer brand we have built over many years of operation on the Polish software development scene, we have access to a large pool of talented developers were just waiting to get started on your project. We make sure to collaborate with professionals who can communicate well in English and are used to following the business standards and expectations of international projects. When hiring with our help, you will get seasoned and skilled developers who bring value to your project from day one.
Take advantage of our team extension services. Hire specialists to accelerate your project.
Contact us
Any questions about team extension?
Let's check our FAQ or feel free to contact us!
1. What is team extension?
Team extension is the process of quickly finding software developers who have the right skills, expertise, and high level of loyalty for software projects. Some people believe that team extension is simply a more innovative version of the dedicated team approach. 
In the team extension model, you get to hire one or more software developers who have the specific skills matching the unique requirements of your project. You establish a direct line of communication with the developers and are responsible for managing such team members, often with the help of your provider. The team extension model ensures that the IT team is well-adjusted to collaborate at the task at hand, and all hired specialists fit your company culture.
2. Why is team extension so popular today?
Companies often face difficulties when they want to add resources to their in-house development teams. First of all, the recruiting process is time-consuming and expensive. Sourcing, attracting, recruiting, and onboarding new candidates take a lot of time. Businesses looking to accelerate their time-to-market and release their product as fast as possible don't have any time to waste. 
Moreover, companies often look for specific skill sets. In reality, hiring such specialists locally often turns out to be very difficult. Team extension gives you access to a global talent pool where you experts involved in your project are fully qualified. You no longer have to suffer from the lack of local talent or have to adapt goals to your budget plan. If you're looking for experienced software developers, team extension is your top pick.
3. What is IT outsourcing?
IT outsourcing is a term that contains many different models and approaches. But in its essence, IT outsourcing is all about delegating different IT roles, functions, and solutions to another company. 
IT outsourcing can mean many things. Hiring a software development agency to build your product from the ground up is a form of outsourcing. But so is engaging a technology consultant to access your technology stack. Or hiring a small research and development unit to help you develop a Proof of Concept (PoC). 
It's likely that we will witness significant growth in global IT outsourcing spending. In 2019, the market for IT outsourcing reached $66.52 billion. By 2021, the IT outsourcing market is set to reach $413.7 billion. 
In the past, IT outsourcing was all about slashing costs of software development, IT infrastructure management, and other IT tasks. Today, in the globalized economy, IT outsourcing is mainly used to gain access to an international pool of talented developers, especially since the competition in local markets such as the United States or Western Europe is very high. 
Companies choosing to outsource IT tasks are increasingly prone to look for specialists in regions other than the traditional outsourcing destinations such as China and India. Many reasons stand behind that – from cultural differences and professional culture to English language fluency and time zone differences. In the future, more and more companies are going to turn to IT outsourcing, and outsourcing relationships are going to become more like strategic partnerships.
4. What are the key trends in IT outsourcing?
Strategic partnerships
Finding a reliable provider and building a good relationship between the in-house and outsourced team is often challenging. In the past, it was common to outsource services within a single project across many vendors. In the years to come, businesses are going to focus more on developing a good relationship with a single vendor and outsource all of the key tasks and roles to them. 
Managing the risks that come with multiple vendors isn't going to be a problem anymore. Companies are going to avoid this and focus on building partner relationships with a single vendor that will help them to innovate their product offering. 
As the popularity of outsourcing grows, customer relationships are going to become closer and more trustworthy. The difference between outsourcing non-core and core tasks is going to become less significant. It's likely that outsourced teams will become an integral part of the client's organization. 
Flexibility
IT outsourcing relationships are going to change in the near future to follow the evolving expectations of clients. They're likely to want their providers to become more flexible in different ways. 
First of all, providers should be able to scale their outsourcing setup up and down, depending on the changing needs of their clients. That's why agencies should be ready to structure and scale their teams within the shortest timeframe possible. Agility and fast delivery are going to become essential. 
Moreover, companies are going to look for IT outsourcing partners capable of adopting their business culture and way of working. Outsourced specialists should be able to easily integrate into the company and connect with the business mission, collaborating with the in-house team smoothly. This requirement will certainly mean a new level of flexibility for providers.
Driving innovation is another key trend shaping the provider's future flexibility. It's essential that providers deliver IT specialists who are eager to test out the latest technologies and help their clients become more innovative. Research and Development are good candidates for team extension services because of the skills shortage in local markets and the high technical demands of R&D projects. 
Contractual changes
Measuring the success of an outsourcing relationship is easiest done through output. In the future, this might change a lot. It's likely that we're going to see the rise of outcome-based contracts. These contracts are going to focus on the quality of results and specify contract requirements in terms of the expected performance levels rather than simply output levels. 
As outsourcing becomes a more collaborative practice, sharing risk will result in greater benefits for both sides. Procurement is going to become play an important role in the contracting process. An IT provider that wants to work with enterprises will have to learn how to collaborate with procurement departments and negotiate beneficial contracts. 
Up-to-date tech skills
In the next few years, we're going to see a robust demand for artificial intelligence and data science skills. Other common areas of tech expertise will be web development frameworks, cloud computing, and all matters around IT certifications from AWS to Docker. 
IT companies are going to be looking for employees with expertise in matters such as cybersecurity, cloud computing, robotic process automation (RPA), Internet of Things (IoT), and advanced data analytics. Design thinking and emotional intelligence are set to rank at the top of the fastest-growing skills in 2020. 
In the future, IT service providers will have to learn how to apply these technologies in their outsourcing services to stay attractive and deliver a better service to their clients. 
New outsourcing destinations
Countries in Eastern and Central Europe are going to become more attractive as outsourcing destinations than India and China. It's likely that the latter will remain the leading outsourcing countries, but countries like Poland will present some serious competition. Thanks to their central location, professional culture, and excellent level of spoken English, Eastern, and Central Europe offers a new level of outsourcing talent.
5. How to hire the right team extension services?
Check the experience
Finding people who have experience in similar projects and the right skills is the first step to success. Always check whether the specialists proposed by your provider have relevant experience and skills. You know your business requirements best. The hired candidates are going to help you address the challenges in your project and boost your team's effectiveness, so it's essential that their experience and skillset fill the knowledge gaps in your team. 
Consider the cultural fit
Team extension is all about finding the right specialists will be integrated with the in-house team and dedicating their full-time attention to building the solution. They're not going to switch between different projects. That's why it's always important to meet the potential hire or at least talk with them online. 
At Concise Software, we always make sure that our clients meet the preselected candidates and carry out interviews with them to check whether the hire is a good cultural fit. After all, this person will be working side-by-side in the in-house team for months or even years, so the cultural fit and easy integration are key. 
Control the team's work
For team extension to work for you, it's essential to know how to manage a remote team. It's all about enabling the flow of information for strategic and tactical decision-making but clarifying the requirements for technical improvement. You will have full control over the development process, communication, and even performance evaluation. Make sure to optimize the management of your team to bring the remote and in-house teams together. 
Set the goals of your project
Determine the objectives your team has to meet to avoid the ambiguity that could affect your productivity negatively. Develop milestones for your project and create an assessment plan for every team member. Be transparent about your business priorities. 
Create an onboarding process for new team members 
Before hiring anyone, make sure that you know what skills you need and what the critical challenges of your project are. This knowledge will help you a lot when searching for the right specialists. Once you hire developers, leave them some time to integrate. Don't speed the things that can't be accelerated anyway. Don't require massive results from your team after just three days of working together. Your in-house team and remote specialists will have to learn how to work with each other; you need to give them time to integrate. 
Formalize workflows
Introducing clear and formalized processes adds transparency value to your company culture. This affects your way of communicating and management style. Make sure that remote specialists you hire have access to the tools you will be using during the project. Onboarding new team members is critical if you're looking to deliver value from day one.