Are you building an application for your business? Then you need an eye-catching and engaging

web design

to stand out from the crowd.
Let's work together!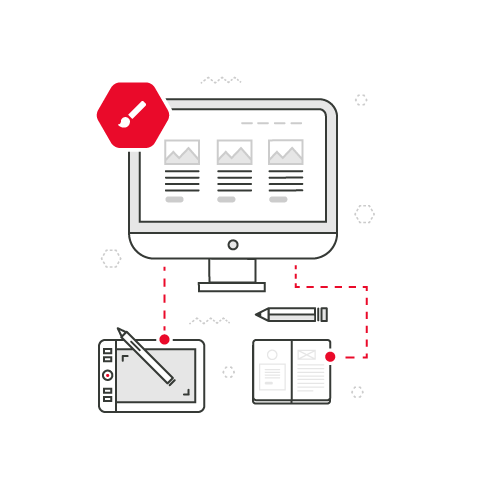 At Concise Software, we have delivered apps for companies operating across various industries. We know what it takes to

design an attractive and functional app

that comes with a clear visual hierarchy and smooth navigation. 
Our skilled and talented web designers have many years of experience in building captivating user interfaces that don't district end-users from the key conversion point of both web and mobile applications.
Why invest in web design?
When developing a digital product, it's essential to consider both its functionality and look. These two elements are bound together in areas such as user experience (UX), usability, and user interface design (UI design). Here's why web design is worth your time and money.
Team up with Concise Software
As a software development agency, we have built web applications for a great variety of companies. Our web designers have the skills and expertise to solve the most challenging design problems and develop interfaces for innovative applications that complement our cutting-edge technologies.
Partner with us to build an eye-catching web application that attracts more customers and helps your business grow.
Let's work together!
Find the professionals your project needs. Here are the people who could provide tangible business value to your project