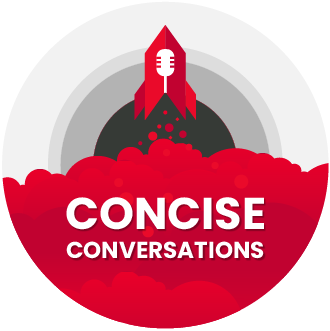 Concise Conversation is a podcast where Bob Swift is talking with his guests about new technologies and their impact on the world we live in and for the future. Stay with us for a behind-the-scenes look at the world of new technology, explore exciting interviews with new-tech leaders, and subscribe to never miss new episodes!

Robert (Bob)
Robert (Bob) Swift currently lives in Piccadilly Circus, London above The Queen's Head, a traditional pub he owns and operates. He has been a business advisor to Concise Software for over ten years and is currently CTO of Lakeside Wealth Management. He speaks fluent German and spent most of his early career helping German start-ups expand their operations into the UK including helping to bring the Crazy Frog to an international audience, something for which he is equally proud and embarrassed. He is excited for you to join him as he speaks to some of the leading personalities in the world of technology and start-ups.
Jamie
Jamie spent most of his adult life working as a webcast and video producer for a non-profit based in London. This job took him all over the world, working with such organizations as the United Nations, Oxfam, Save The Children, Johns Hopkins University; on subjects from Climate change to Maternal Mortality.In 2013 he left his job, and he and his wife bought a camper van and decided to drive from Yorkshire to Kazakhstan via Scandinavia, North Africa and Canada. They now live a nomadic life, working on campsites to fund their wanderlust, but finding time in between, to produce and edit this new podcast.