Greentech Software Solutions
Do you need an experienced development team that has the skills and know-how to make your cleantech solution a reality? Get in touch with us – we have the talent and expertise you need to build a cleantech solution that disrupts your sector.
At Concise Software, we have been supporting startups and enterprises in developing IT solutions for the cleantech sector for over 12 years. Thanks to the experience acquired across multiple projects and technologies, today our experts can contribute significant value to any project that aims to build modern sustainability solutions.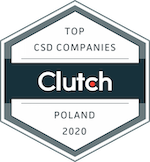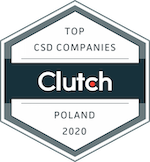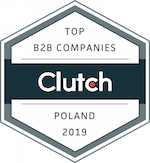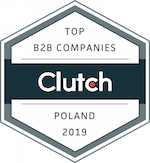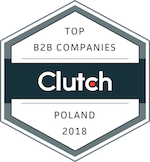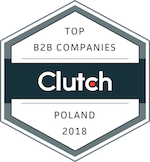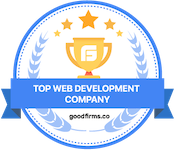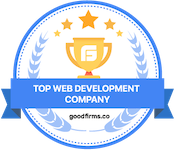 Here's how we help our clients to build greentech solutions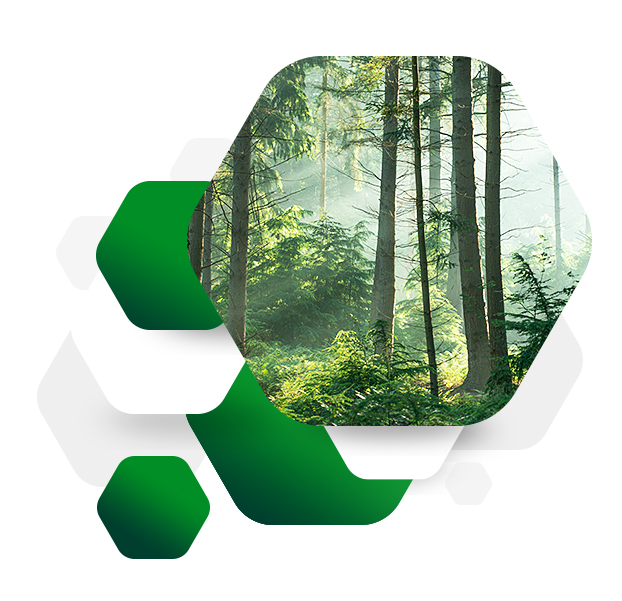 A sustainability project for a German municipality
Our client approached in search of expertise required to create a web-based platform for exchanging information, as well as placing and managing orders relevant to the region's forest area. We developed a web application that included an admin panel for handling orders and adding news about the region to the website, as well as features such as setting hunting dates in the calendar. Our team delivered a platform that included a smart wood order module implementation, brand-new web design, and various website improvements and optimizations on its server-side. We equipped the solution with security improvements to protect it from cyberattacks and help our clients utilize their natural resources with security and sustainability in mind. 
Ubitricity
Ubitricity is a German company looking to make smart charging with green electricity more affordable for its customers and easier to scale. To achieve that, the company needed to develop a fully economical charging infrastructure with a wide range of smart features. We helped them to deliver and publish a mobile application for the Android platform that customers can use to find charging spots located all over selected cities. They receive only one bill for multiple services, which simplifies the process of charging an electric vehicle. But that's not everything. The app also helps to find a parking spot, tracks the users' energy consumption, and offers detailed user account information such as tariffs and contracts. Ubitricity paves the way to making the process of charging electric vehicles easier, helping consumers looking for alternatives to easily find the charging points they need. 
Let's work together!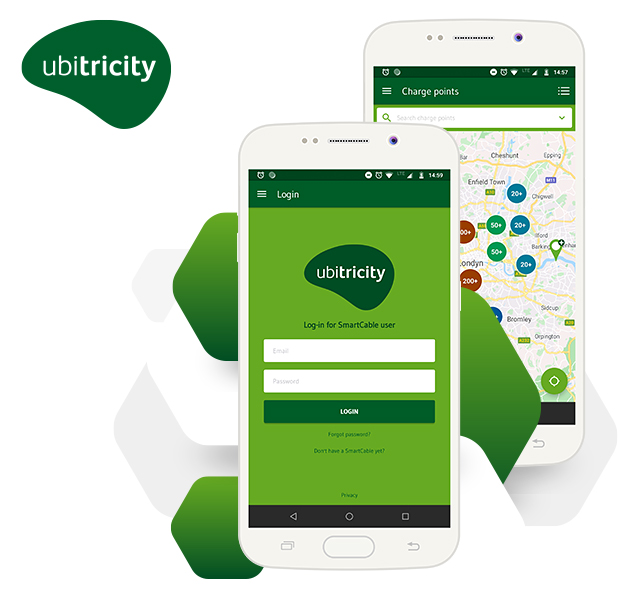 An application for calculating an individual carbon footprint
Our team is currently working on a brand-new application that calculates the user's individual carbon footprint on the basis of surveys regarding their daily habits and lifestyle choices. For example, a user's carbon footprint changes if they use a car as their primary transportation mode. The app allows users to gain a better understanding of their habits but also reduce their carbon footprint by changing them. Our solution helps to do that by enabling users to buy certificates that lower their carbon footprint and help partnering organizations realize various environmentally friendly projects such as planting trees. Our team was tasked with integrating a payment system of the app to help customers easily get hold of the certification and instantly reduce their carbon footprint, setting an excellent example for their friends, family, and colleagues.
Team up with Concise Software
Our experts have years of experience in using the most innovative technologies to build cleantech solutions for companies operating in different industries. We know how to accelerate the development process, make it more cost-effective, and ensure that your sustainability solution has everything it needs to offer an excellent experience to users, promote environmentally friendly habits, and bring value to your business.
Let's work together!
All about greentech & cleantech
What is greentech?
Greentech is a type of technology that is considered environmentally friendly based on its supply chain or production processes. Greentech is an acronym for green technology, an umbrella term that includes a wide range of technologies.
Most greentech solutions focus on clean energy production, which refers to the use of alternative fuels and technologies that are far less harmful to the environment than fossil fuels dominating the energy sector today. The primary objective of greentech is protecting the environment and, in some cases, even reversing the damage done to the environment by industrial production and urbanization. Examples of greentech include technologies used to purify water, create clean energy, conserve natural resources, and recycle waste.
There's no denying that the greentech is a relatively young one. However, it has already attracted a significant amount of investor interest due to many reasons: the increasing consumer awareness about environmental issues, the rise of phenomena such as climate change, and new urban lifestyles and cultures.
This potentially trillion-dollar industry offers a lot of room for startups and enterprises alike to innovate, develop new products, and take advantage of powerful consumer trends happening on the global scale today.
How does greentech differ from cleantech?
Greentech and cleantech are two terms that are often used interchangeably to describe technological innovation that focuses on sustainability solutions. They are both broad areas that include far more industries than just IT. 
Cleantech companies build devices and solutions that reduce energy consumption, save the environment from damage, and help communities to solve the most important problems related to their impact on nature. 
The objectives of cleantech are creating more efficient and cost-effective products, reducing the negative impact of fossil fuels on the environment, and improving the use of natural and renewable resources.
Some of the most well-known IT applications of cleantech are:
hybrid and electric cars,

solar cells and panels,

smartphones and tablets that use less battery power,

energy-efficient monitors,

cloud computing solutions,

industrial Internet of Things.
Considering the range of these applications, it's clear the terms "greentech" and "cleantech" are both important to know, especially since the latter is used far more often in the world of tech startups.
Why invest in a cleantech application?
The growing demand for new sustainability-focused products and services provides a fantastic opportunity for new businesses. The sector of greentech is rapidly growing. Startups and enterprises alike are investing in developing and applying technologies that conserve energy and resources, are cleaner, and serve environmentally friendly purposes. 
Today, cleantech ventures and startups, on average, tend to have higher technological and innovation capabilities when compared to startups operating in other industries. They usually combine existing technologies in a new way and sometimes develop new technologies as well.
In the next few years, we're going to see cleantech ventures becoming more mainstream not only in regional markets as it happens today but also in national and global ones. Thanks to the focus on continuous research and development, acquiring patents, and following business strategies that prioritize innovation, cleantech startups open the door to a very exciting new area of technological innovation.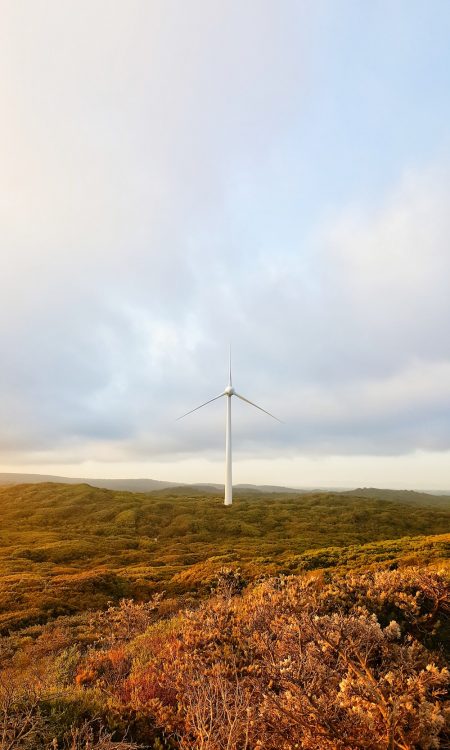 Energy and power
Energy and power is a broad sector that can be further divided into a number of subsectors, including solar power, wind energy, hydropower, energy storage, efficiency, infrastructure, as well as geothermal and ocean energy. Wind and solar energy are the dominating market forces today.
Solar energy
Solar energy is currently decreasing in cost, and that's why it has become a key player in the market. The growth of solar energy originated from the increase in pollution in many areas of the world, new government incentives and tax rebates for the installation of solar panels, as well as the increased application of solar technology in new architectural projects. Solar energy solutions come at a lower cost, a relatively short time to implement, and easy scaling options.
With increased investments into research and development in this area, as well as increased venture capital that brings solar-powered to the mainstream, the demand for solar energy is likely to rise.
Wind energy
Another key sector is wind energy. The global industrial demand for wind energy increased due to the emergence of private wind farms. Wind turbines can produce power even in harsh conditions. That's why they are such an appealing solution to countries with adverse weather conditions. Wind turbines are also easy to operate and generally lower in cost when it comes to maintenance.
Food and agriculture
This sector is rapidly growing and attracting more and more interest from VCs who pay attention to tech startups in agritech. However, investors are also aware that the agriculture industry is not fully dependent on technology. Technology can be used to enhance its processes, but in the end, it's all down to nature to decide what the ultimate result of crops will be. However, judging by innovations happening in this exciting area, we're likely to see some interesting services and products go mainstream in the next few years.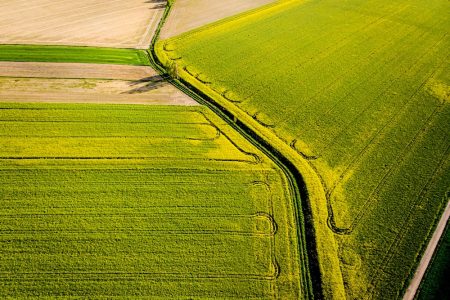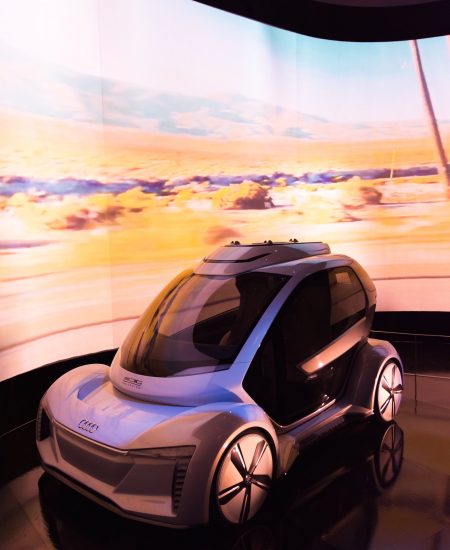 Transportation
Another rapidly evolving industry that relates to sustainability and greentech is transportation. Due to the fluctuating and unpredictable oil prices, overpopulation, and increasing pollution leading to stricter regulations on the movement of vehicles, the transportation, and logistics industry is now experiencing a greater need for innovation.
VCs consider this sector a rich opportunity with mass transportation, electric and self-driving vehicles, and ride-sharing as just some of the potential innovation areas.
That's great news for transportation and logistics startups that aim to create lower-emission technologies and are looking to partner with corporations and VC funds. Electric vehicles are slowly becoming commonplace in many areas of the world, and their popularity is likely to grow as long as this innovation is followed by infrastructural changes that enable easy utilization of electric vehicles.
Greentech Software Solutions – what to expect during our collaboration?
How are we developing greentech solutions?
Let's check our step by step process.
Let's work together!
Pre-kickoff email
To put the project on the right track, we always send our clients an initial message with all the crucial information and guidelines about our collaboration. This gives a boost to the project kickoff and ensures that everyone is on the same page right from the start.
Weekly status calls
We organize weekly status calls with our clients where the team or team leaders are present to answer any questions and make decisions. The goal of this call is to review the project's progress and set goals and priorities for the following sprint.
Easy communication
We use Slack as our handy communication tool for keeping in touch with our clients. You and your team will be invited to a dedicated private channel created just for your project. You can easily communicate with our developers and team members on Slack during every stage of the process. Slack is a great tool for getting quick feedback, and our teams always happy to answer any questions you might have.
Solid project management
We use Jira for organizing tasks in every sprint to help out development teams become more productive than ever. Jira is the place where all the magic happens. We use it to categorize tasks by sprints and priority. We give you access to Jira so that you can learn about the current project workflow, see what tasks are in the backlog, and check the information related to every individual task.
Documentation resources
We use Confluence to store all the documentation and resources relevant to the project. Naturally, our clients get access to it as well. This is where you can find all the resources, documentation, and other important information related to the project. By keeping everything in one place, we gain a single source of truth for each project stakeholder.
Are you looking for a team of seasoned developers who know how to build modern solutions in the greentech sector?
Let's work together!
Any questions about automotive?
Let's check our FAQ or feel free to contact us!
1. What is cleantech?
Clean technology (also called cleantech, green technology, and greentech) is a set of different technologies that optimize and reduce the use of natural resources. At the same time, they are designed to reduce the negative effects technology has on the planet and its many ecosystems.
Examples of cleantech technologies are new sustainable energy sources such as solar, wind, wave power, as well as improved conventional energy production solutions such as the smart electric grid. Cleantech solutions aim to slow down climate change and sometimes even reduce the damage done to the environment in the past.
It's critical that cleantech solutions are economically viable and potentially profitable. This is the key condition that attracts investment and funds required for their further development.
Moreover, today many new cleantech technologies might be considered unprofitable due to the relatively low price of oil. However, they might become more interesting to investors in the future when oil prices become increasingly volatile. That's why cleantech solutions need to be considered profitable in the wider variety of criteria in comparison to other types of technology investments.
Climate and market forecasts count on cleantech in the hope that new solutions will outweigh their risks and that some investors and funding agents still consider investing in them.
2. What are the key greentech sectors today?
The current critical sectors in the cleantech industry are:
energy and power,

agriculture and food,

transportation,

sustainable energy and energy optimization for reducing the dependence on fossil fuel,

provision of clean water to everyone who needs it,

reduction of air pollution,

recycling and waste management.
Let's take a closer look at four of these sectors to understand the unique characteristics and objectives of the cleantech industry better.
Sustainable energy and energy optimization
Many technologies are being developed now to enable using sustainable sources of energy or optimizing energy usage to reduce our dependence on fossil fuels. Examples of such technologies are:
Wind power – a sustainable resource typically exploited in the form of large wind farms, often found offshore. A wind farm is a large group of individual wind turbines that are connected together to generate electricity without producing any greenhouse gas emissions.

Hydroelectric power – it uses the gravitational force of water falling or flowing to produce electricity. Once constructed, hydroelectric power plants produce extremely low levels of emissions.

Solar energy – at the moment, we use a host of new techniques for generating electricity from solar energy. For example, photovoltaics uses semiconductive materials to convert light into electrical current. Concentrated solar power systems use lenses or mirrors to focus the beam of light onto a small area, convert it into heat and drive a heat engine to generate electricity.

Geothermal energy – this refers to the heat from the Earth itself. It can be used to heat up water, drive the heat engine, and generate electricity. Geothermal systems in buildings can capture the Earth's thermal energy for space heating.

Smart energy solutions – these are the solutions allowing for optimizing the energy usage by introducing connected energy consumption, responsive energy supply, and automated energy distribution thanks to the Internet of Things.

Energy reduction solutions – these technologies aim to reduce energy usage from the demand side with the help of automated systems, sustainable development, sustainable building management, and human behavior management.
Clean water
Water treatment – the treatment of raw water for ensuring that it's safe for human consumption.

Wastewater treatment – these are technologies that allow converting wastewater into water that can be entered into the water cycle or reused.
Pollution
Pollution monitoring – this area refers to the installation of air monitoring stations used throughout entire countries and continents that provide annual reports on the volume of pollution in different geographical locations. Sometimes these systems use satellites and drones to create accurate monitoring reports.
Recycling and waste treatment
Consumer waste recycling – recycling technologies for recycling consumer products that deal with the product in postconsumer states to ensure that they don't end up in landfills.

Treatment of toxic waste – treatment of waste such as chemicals or hazardous waste that needs to be treated carefully.
3. What is the impact of cleantech?
Investors and venture capitalists interested in environmentally friendly startups and technologies can now choose from many different options—these range from diversified portfolios to individual companies.
When it comes to publicly traded companies, most cleantech businesses are involved in renewable energy production such as solar, wind, and hydroelectric power. Examples of such companies are Terraform Power based in New York City and Alterra Power based in Toronto, Canada. Investors can also choose diversified investment vehicles such as the publicly traded limited partnership Brookfield Renewable Partners.
Another real-life consequence of cleantech is the rise of jobs that are related to this newly developed technology. For example, cleantech companies offer jobs such as solar panel installers, civil and process engineers, specialist technicians, and manufacturing personnel. Another fast-growing area of employment is specialists who maintain wind turbines. According to a report from Yahoo, solar panel installer was the fastest-growing job category in eight different states in the United States. The same report estimated that the number of such jobs would more than double by 2026.
4. What is consumer cleantech?
As global markets transform and nontraditional markets rise, it's becoming increasingly difficult to keep track of how functional a product or service will be in the future. The shifts in the cleantech industry have become clear to brands all over the world, especially ones directed at consumers. The largest startups in the world – Uber, and Airbnb – were built to address the challenges of resource-intensive sectors such as transportation and housing. The former is especially important from the perspective of cleantech.
Consumer cleantech refers to products and services that save natural resources by creating new ones that are more flexible, cheaper, and have a lesser impact on the natural environment. Consumer cleantech companies deliver value using models such as upcycling and refurbishment, dematerialization and smart substitution, optimization, and sharing. Uber's ride-sharing model is a great example of the latter. And Tesla's incredible achievements in electric and self-driving cars are an excellent example of optimization.
From the consumer's viewpoint, innovation in consumer cleantech is closely related to the largest resource-consuming activities such as transportation, food, and housing. That's what makes them so economically appealing to individual consumers who are now making more environmentally-conscious choices – not only because they're more attractive but also because they're becoming increasingly cost-effective.
5. What are the key cleantech technologies today?
Around the world, startups are now transforming the global energy sector, which is the most pressing issue for the entire planet. Today, we rely on a significant amount of reliable energy to power our world filled with digital devices. Moreover, as a population, we are becoming more conscious about the impact this has on the environment.
As a result, many consumers and businesses have new motivation to prevent damage to our environment and the planet. This is where different technologies come in, and their development is closely related to the rise of the cleantech sector. Here are the key technologies cleantech uses today to build the world of tomorrow.
Internet of Things (IoT)
Clean energy is a critical goal of many cleantech projects. However, it's thanks to the Internet of Things that businesses can finally open the door to a low-cost and simple way to adopt clean technologies across multiple industries.
Relatively cheap sensors can now be used to collect environmental data for later analysis. With the help of other critical technologies – artificial intelligence, Big Data, and machine learning – such solutions offer accurate insights into energy use or consumer habits. They also make predictions that can further help in planning and energy optimization – such IoT-based systems are more streamlined and efficient in reducing the unnecessary use of nonrenewable energy.
The partnership between IoT and clean technology is a fruitful one, providing a host of feasible solutions for nonrenewable energy use. IoT is a technology that makes a clean and fully autonomous clean energy process a possibility for us.
Artificial intelligence and Big Data
IoT is a key technology for collecting data. However, data is only as valuable as the insights we can gather from it. This is where Big Data, artificial intelligence, and its subset, machine learning, come in.
Businesses need to analyze data from diverse sources, often related to a number of different industries. The use of Big Data is already having a significant impact on the energy sector. AI-powered solutions for predictive monitoring influence the market for renewable energy technologies such as solar or wind energy.
Smart city
The concept of smart cities as technology clusters that enable smarter and more sustainable citizen services and experiences is also important for cleantech. It's rapidly transforming from concept to reality as more and more municipalities and governments embrace smart city technologies.
Thanks to the implementation of IoT and Big Data solutions that process data, cities can take advantage of many new benefits:
By using smart electric grids, they can monitor for and predict energy usage in different parts of the city.

They can implement waste management systems to understand to increase their efficiency. Buildings and be equipped with smart garbage collection stations where residents can dispose of their waste separated into combustible and organic. The IoT-powered station can be equipped with sensors to detect when the station is full and send the trash automatically through a high-pressure pipe straight to the recycling center.

They can combine different smart functions in one solution. For example, London installed a system of intelligent street lights that function as Wi-Fi spots and include a surveillance camera, charging outlet for electric cars, and can even measure air quality.