Enterprise Software Development
We believe that when businesses are equipped with the right software, they can

accelerate their digital transformation and achieve objectives faster

. Hire a team of seasoned experts to build your enterprise solution.
When built and implemented by experts, enterprise software automates processes, boosts operational efficiency, transforms your ways of doing business, and enhances your organization's agility. Enterprise software development allows companies to create solutions that are reliable, scalable and tailored to fit the sophisticated needs of a large enterprise perfectly. 
At Concise Software, we deliver enterprise solutions to organizations and institutions operating across industries such as finance, automotive, retail, and environmental protection. We believe that when businesses are equipped with the right software, they can accelerate their digital transformation and achieve objectives faster. Hire a team of seasoned experts to build your enterprise solution.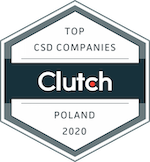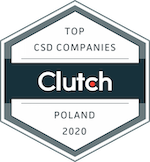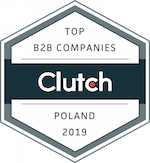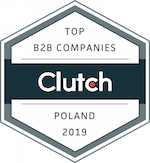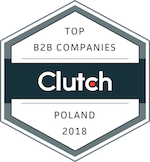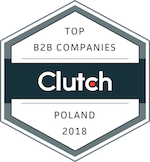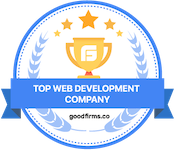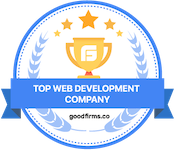 Enterprise software development services
To make the most of innovative technologies, enterprises often team up with companies like Concise Software that specialize in enterprise software development. We have helped many large organizations to transform their business processes and can support you on this journey as well.
Helping an aviation giant transform its applications
Our team helped the leading aviation company to build a brand-new iteration of an air navigation application, as well as prepare and implement modules and libraries related to navigation, maps, weather data, and communication with airports. We created modules according to the current trends in the aviation industry, provided maximum code security to address the risks of critical errors and reduce the vulnerability to attacks, and ensured that our client could easily implement these modules and libraries. This is how we helped to accelerate the digital transformation of our client.
A modern web portal for a government authority
One of Germany's lands reached out to us in search of a partner that would help them to build a functional web-based portal for facilitating information exchange between the authorities, citizens, as well as organizations. The goal of the system was to provide services for corporate and private forests and aid in sustainable care and management of the regional forest.
Our team built a modern website with the following features:
Let's work together!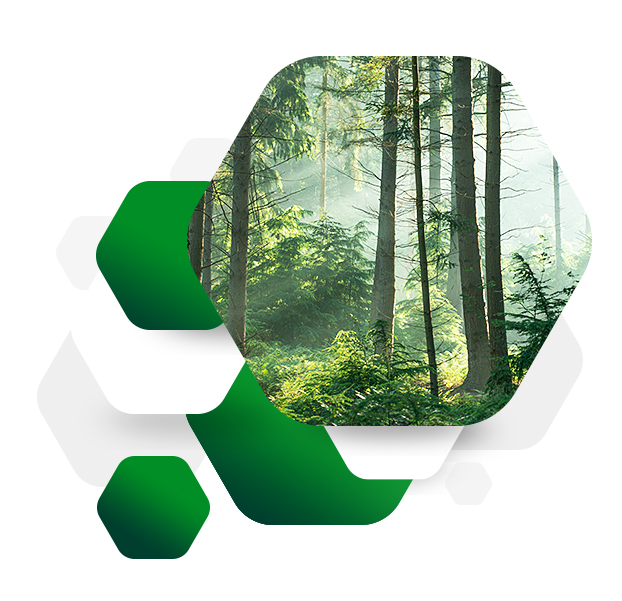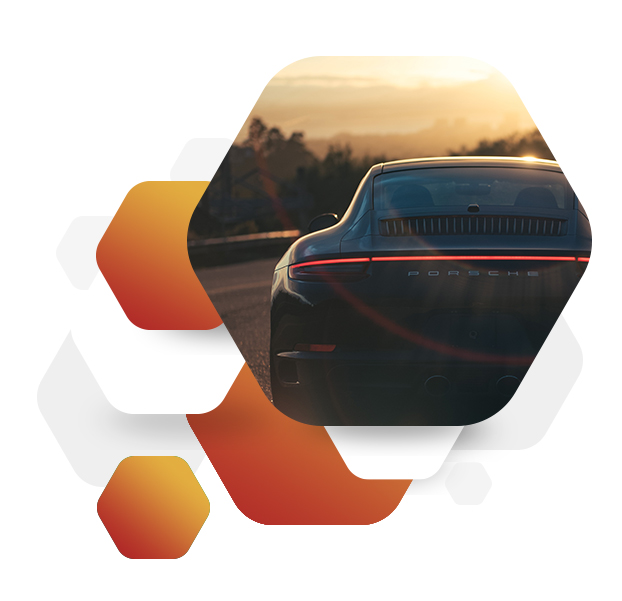 Innovative after-sales solution for an automotive leader
Our client – a major player in the automotive industry – reached out to us for assistance in building an after-sales platform that would improve communication with customers. The company's after-sales department is responsible for maintaining smooth cooperation between its subsidiaries, importers, and sales centers. 
We delivered a worldwide platform with up-to-date procedures to unify the standards of cooperation between our client and its business partners. Our team created a digital knowledge database to replace the cumbersome paper-based guidelines. The brand-new web-based platform is available to all the company's partners and includes information such as the latest requirements, procedures, and recommendations for after-sales service. Our task was to properly design this database and make it as convenient as possible for brand partners. The platform was implemented in April 2020 to cover 19 markets on 5 continents. The success of this project inspired new planned implementations in further locations.
Why build enterprise software?
We live in the age of digital transformation when innovation has a massive impact on industries such as healthcare, transportation, and finance. Large companies use cutting-edge technologies to gain a competitive advantage, build deeper relationships with customers, and automate processes to gain operational efficiency. 
Moreover, advances in modern technologies like advanced analytics systems or automation tools that use natural language processing (NLP), machine learning, and artificial intelligence (AI) are being used to form brand-new business modes.
To make the most of innovative technologies, enterprises often team up with companies like Concise Software that specialize in enterprise software development. We have helped many large organizations to transform their business processes and can support you on this journey as well. 
Our consultants are happy to share their knowledge and expertise to help companies like yours understand the opportunities new technologies present and address challenges with special software solutions. Enterprise solutions bring the best results when they're built from the perspective of business value. We ensure that custom software matches the needs of your organization perfectly and complements your existing internal processes, supports your employees in their daily tasks, and opens up new growth opportunities for your business.
Benefits of enterprise software development
Team up with Concise Software
Our experts have a lot of experience in delivering web and mobile applications for companies operating in the automotive industry. We support both enterprises and cutting-edge startups in building or scaling digital products successfully. 
We know how to boost the development speed of projects, make the process of building new solutions more cost-effective and ensure that the solution we build together has all of the features you need to deliver an excellent experience to users or improve your operational efficiency.
Let's work together!
Emerging technologies for enterprise solutions
Artificial intelligence (AI)
AI is at the forefront of enterprise software development today for many reasons. Enterprises use artificial intelligence algorithms such as machine learning or deep learning to automate their processes and gain insights from big data. This is how they can support their decision-making processes and discover new opportunities.
Internet of Things (IoT)
Enterprises use IoT devices to monitor their operations in a well-designed and secure infrastructure on a continuous basis, especially in contexts like manufacturing and supply chain. The devices and sensors generate a massive amount of data that, once processed and analyzed, helps to streamline these operations, gain spot-on insights, and improve decision-making processes.
Blockchain
Another common technology among enterprise software solutions is blockchain. Storing sensitive data on a private blockchain guarantees their top security and traceability in case any changes are applied by your employees. We are blockchain experts who can help you automate key operations with smart contracts or can create an efficient blockchain-based marketplace. Start with a small blockchain Proof of Concept project to see its value for your business and take it to the next level once you're ready; we will help you at every step of the way.
Cloud computing
Our expertise in managing and configuring cloud solutions from diverse providers allows us to build environments that are flexible, scalable, and well-connected. Our experience in enterprise application development benefits a lot from the knowledge of the available cloud services and approaches like containerization with Docker and Kubernetes. This is what helps us seamlessly move any workload, application, or data into the cloud.
Big data
We help enterprises leverage the massive volumes of data they generate by creating scalable solutions that transform it into valuable business intelligence. Our goal is building tools that offer a reliable way to analyze data and visualize it easily. This is how your employees and key decision-makers can deepen their understanding of anything from your production processes and customer behavior to market trends.
Enterprise software solutions
Building an enterprise solution – our process
How are we developing an enterprise solutions?
Let's check our step by step process.
Let's work together!
Step 1: Gathering requirements
Contact us and let us know more about your project. If you have already worked out the details and have a specification document, attach it to help us understand your idea better. We will reach out to you within one business day and share some initial ideas for your solution and answers to any questions you may have asked us. 
This is just the beginning. To understand your needs better, we usually schedule a face-to-face meeting. In our experience, it offers the best opportunity to brainstorm ideas and ask all the key questions. If a face-to-face meeting is impossible, we can talk with you over any video-conferencing tool your use.
Step 2: Expert consultation and discovery workshop
During the first meeting with us, our expert will ask you some further questions about your project to help us understand your objectives. During the meeting, you will be talking to a person with many years of experience in building enterprise solutions. That is why they can answer more technical questions in a typical business consultant. 
If you're already have any materials such as product specifications, UX/UI designs, wireframes, or any other documents, please make sure to send them to us before the meeting.
Step 3: Project estimation
Once we get all of the important information about your product, our team is going to prepare the initial estimation. The estimation will list features separately, together with the estimated number of hours each of them will take us to create. We then multiply the sum of the required work hours by our hourly rate and show you the final result. 
Expect to receive more than one version of the estimation. In the other versions, we will share the cost of building your application with some extra features that we thought could be beneficial to your project. The estimation service is free of charge.
Step 4: UX design
If you decide to collaborate with us, the first step will be preparing the UX design of your solution in the form of wireframes. By taking this step, we ensure that your project is kept within the set budget because we can identify potential shortcomings and address issues before the development phase starts. This helps to solve mistakes at a much lower cost than addressing issues in an app under development. Once the final version of the wireframes is accepted, our team will move on to prepare the UI design of your solution.
Step 5: UI design
Now that we know the flow of your application, we can confidently express it in the user interface (UI) design. Our skilled designers will get down to work and quickly create a design on the basis of your requirements, input from UX designers, as well as their professional experience in enterprise solution development. Once you accept the design, they will create the initial screens of your application to reflect the user flow and your unique requirements.
Step 6: Development
This is when our development team starts coding. We usually follow the agile methodology of software development and, in particular, the Scrum framework. We divide projects into short iterations that last 1.5 or 2 weeks. After each phase, we deliver a demo of the app to you. This offers an opportunity to test the functionality, click through the app, and give us your feedback. 
If you're satisfied with the results of our work, we will send you the bill and then continue working on the next iteration. Throughout the project, expect to receive up-to-date code stored in our repository at all times. We also deliver a report that covers all of the changes applied to the project on a regular basis. 
Hire experienced software developers for your enterprise software development project. Get ahead of your competition with an innovative software solution.
Let's work together!
Any questions about enterprise software development?
Let's check our FAQ or feel free to contact us!
1. What is enterprise software?
Enterprise software solutions are special business programs used by enterprises. But what exactly are enterprises? In short, enterprises are usually companies that are very large and have international operations. 
Why do they need a special type of software? Businesses of such size and scale of operations have unique needs, and that is why we can differentiate their software requirements from those of small and mid-sized businesses. 
Enterprises can choose from a wide range of software solutions available on the market out-of-the-box. However, to achieve the best results, they often turn to custom software development. Only a tailormade solution can address the unique requirements of an enterprise, automate workflows successfully, and increase the productivity of employees. 
Moreover, custom software development also means that the solution can be changed and scaled in accordance with the evolving needs of the organization. By investing in out-of-the-box software, many organizations end up with a vast collection of features they don't actually need but are still paying for them.
2. How does enterprise software differ from other solutions?
Many software solutions available on the market today aren't a good fit for enterprises. That's because they're usually aimed at smaller businesses and teams – sometimes even individuals. Their scope and functionality are different and much more limited than the broad feature range of software built for enterprises. 
Since enterprises are made of many moving pieces, departments, and teams, they need powerful and dynamic software solutions that match strict requirements.
3. How to choose an enterprise software development company?
There are thousands of custom software development companies on the market, but the services they look deliver are not of the same quality. That's why selecting the right agency can have such an impact on the project. To carry out successful projects, enterprises often enter into technology partnerships with companies that deliver excellent software, maintain it, and then scale it as the enterprise changes. 
If you would like to find a software development company that does exactly that for you, here are a few tips to help you do that.
Start with getting referrals from other people – Talk to people in your network and get referrals for custom software development companies that helped them solve problems or achieve business goals. This helps to fast-track the process of selecting the best development teams but also allows gathering some honest feedback about those companies.
Check the company's portfolio – Take a look at the case studies presented on the company's website or reach out to the company and ask for a portfolio of projects. This will give you an idea about the type of enterprise solutions the company has experience in building. For starters, it's best to team up with a team that has experience in building software for enterprises. A company without that experience isn't a good match. If you see an excellent track record of digital products delivered on time and within budget, consider it a good sign. It's essential that the company you choose has a tried and tested methodology for successful project completion – and that's something you can see directly in the case studies.
Clarify the application ownership – Custom software should be owned by the company that pays for it. However, cases of ownership conflict still happen between software development companies and business owners. To avoid that, make sure that the contract clearly states the ownership and is in compliance with the loss of local legislation.
Pay attention to user experience – It doesn't matter whether you're building an enterprise solution for your customers or employees. You still want to deliver an excellent user experience because it translates into increased customer loyalty or makes your employees more productive. That's why it's a great idea to take a closer look at the company's portfolio to understand whether it has a strong UX/UI design team that complements the efforts of the development team in building accessible and functional applications.
Consider the questions of security and privacy – Data security and privacy are essential issues in every enterprise solution. Does your application process, store, or collect sensitive data such as proprietary business information or information about your customers? What are the measures in place that ensure that the software works correctly? Make sure that the software development agency you choose knows how to work with high-security systems. That way, you can be certain that the experts will implement the essential steps to protect your data.
Clarify the after-development support – Most of the time, custom enterprise solutions require active maintenance and are often changed in line with the changing demands of the enterprise. Software development companies that specialize in enterprise software development usually offer after-development and support services. To be on the safe side, Make sure that the company also provides software configuration, customization, maintenance, and backup services.
4. How does digital transformation impact customer experience in the automotive industry?
Connectivity
Many drivers want access to music, social media, and other applications while driving. They don't want to be limited in any way. To address this need, vehicle manufacturers build cars that offer drivers the ability to carry on with their business and keep up with their social lives while driving. How's that possible? Most of the time, they use voice commands and conversational interfaces to ensure that drivers can perform many different tasks while they're busy driving. 
Predictive maintenance
The Internet of Things offers automotive companies with amazing opportunities such as predicting vehicle failure in advance and improvement of maintenance time. Thanks to innovative technologies, companies can collect data on vehicle performance, upload it to the cloud automatically, and then analyze it to calculate the risk for the potential failure of the vehicle's hardware or software. 
After processing of the data, they can even decide whether the vehicle requires any maintenance service to avoid incidents or accidents. Predictive maintenance technology eliminates the need for guesswork and delivers an excellent service to customers.
Digital transformation in the purchasing process
Automotive companies are increasingly relying on non-traditional ways of presenting their offering. The process of purchasing a car can be quite stressful, so companies do everything they can to inform buyers and reduce that pressure. Thanks to modern digital technologies, it's possible to easily research preferred cars before visiting a dealership. Most of the time, that dealership also doesn't have all the models on display and instead uses video screens or self-service kiosks to show all the key information to customers and help them make a final decision.