Real estate software solutions
If you're looking for a team of experts who have experience in real estate software development, we are your top pick.
Thanks to years of experience in

real estate software development

, Concise Software is a technology partner that can help you bring even the most complex real estate ideas to reality. Our end-to-end real estate management solutions provide an engaging user experience, attractive design, high-quality code, excellent system integration, and product sustainability.
We build software that helps to bridge the gap between real estate businesses and their customers to enable companies to compete successfully in the busy real estate market. Our experts build applications from scratch but also modernize legacy systems used by real estate companies, all the while maintaining data security and minimal downtime.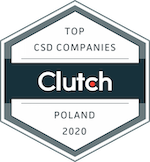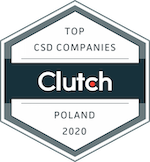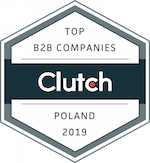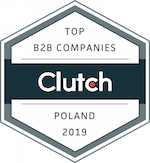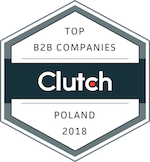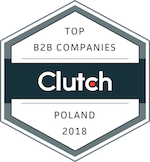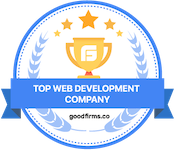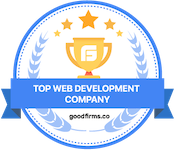 Our real estate software solutions
We combine modern technologies with software development expertise to bring to light robust real estate solutions that help businesses to keep pace with the rapidly evolving market and consumer needs.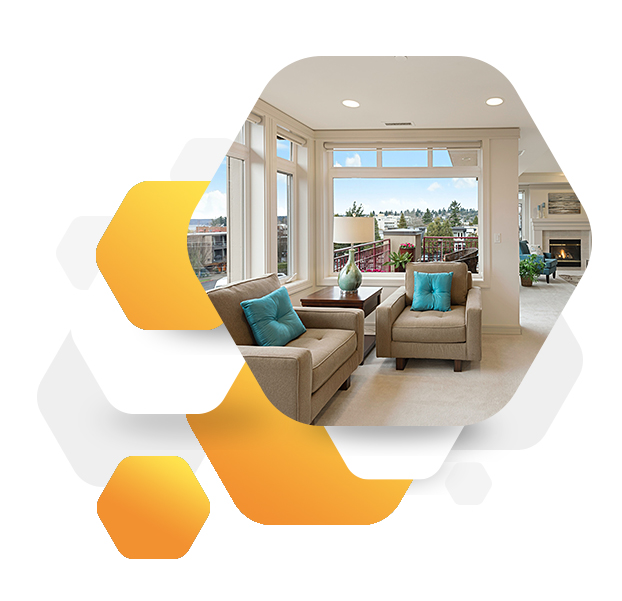 Real estate management app
Combining the need for short-term rentals with proper management of the apartment portfolio is a complex task for property owners. We noticed that while planning their travels, consumers are eager to look for functional apartments as short-term rentals. 
We created a unified platform for one of our clients that combined the advantages of similar solutions but, at the same time, solved the problems of companies that manage larger properties. Our team built a platform targeting property owners, real estate groups, and universities that own dormitories to help them manage properties and promote offers with the help of a user-friendly friendly application rich in various functionalities.
Features:
Why build a real estate management solution?
Real estate management is a concept that emerged together with the first properties entering the rental market. However, with the advent of new technologies, the capabilities of real estate management are now more expanded than ever. 
Today, real estate companies use software to connect property managers and customers in brand-new ways that make the lives of both parties much easier. Such tools incorporate the same technologies that are used in Customer Relationship Management (CRM) systems. CRM systems used for real estate management allow offering tenants a high level of customer service, which is important to building long-term relationships. 
Cutting-edge real estate businesses use software to gain better control over their residential and commercial properties. Whether it's commercial or residential properties, this type of solution simplifies the process of property management maintenance, allows creating virtual tours that attract more customers, and increases the security and privacy of customer data. All in all, real estate software solutions help both businesses and customers to enjoy a greater experience.
Our team knows how to build real estate management tools but also has experience in accounting and broker solutions that come in handy to real estate professionals. We develop mobile applications that offer more efficient management in buying or selling assets.
Team up with Concise Software
Our experts have ample experience in delivering web and mobile solutions for companies operating in the real estate industry. We support cutting-edge startups and large real estate companies in building and scaling their digital products. 
Our team has the know-how and skills to increase the speed of the development process, make it more cost-effective, and ensure that the solution we build together has everything you need to deliver an excellent experience to users or improve your operational efficiency.
Let's work together!
Technology trends in the real estate sector
Artificial intelligence (AI)
Artificial intelligence and predictive analytics allow organizations in practically every sector to finally make sense of the massive amounts of data they collect during their daily operations. Real estate companies can build a strong competitive advantage with the help of advanced data analytics based on AI algorithms. AI-powered tools offer insights about market trends, ROI, cash flow, as well as customer behaviors. Thanks to AI, real estate companies can deliver better marketing campaigns, streamline their processes, and increase their operational efficiency.
Cloud computing
Cloud-based property management solutions allow hassle-free and fast access to all the necessary property information and financial data. The beauty of cloud computing is that all this data is available from anywhere and anytime because it's in the cloud. Applications stored in the cloud offer powerful processing capabilities that enable businesses to make the most of their data and discover helpful insights.
Blockchain
Blockchain is a cutting-edge technology that has already found many applications in the financial services sector and cryptocurrencies. The real estate industry is another potential area for blockchain implementations. But it's not just about payments or digital currencies. Blockchain offers the possibility of moving intermediaries out of real estate transaction processes, thereby reducing their costs significantly.
Augmented Reality (AR) and Virtual Reality (VR)
Recent groundbreaking technologies can combine the real world and virtual reality or create entirely virtual reality content. Such innovations are used today by development teams to deliver virtual tools that enable real estate companies to target come consumers all over the world thanks to virtual tours.
Developing a real estate software solution – our process
How are we developing real estate software solutions?
Let's check our step by step process.
Let's work together!
Step 1: Gathering requirements
Reach out to us and tell us more about your business needs and idea for a product. If you already worked on this project with your team and have a specification document, attach it to help us understand your idea better. 
We will respond within one business day to share our first ideas for your solution and answer any questions that you may have asked. 
But that's just the beginning. We then schedule a face-to-face meeting, which offers the best opportunity to brainstorm ideas and ask all the key questions. If such a meeting is impossible, we can talk with you over any videoconferencing tool you use.
Step 2: Discovery workshop and consultation
During the first meeting with us, our expert will ask them some more questions about your project to understand your business objectives even better. During this meeting, you will be talking to a person with technical knowledge and many years of experience in building real estate software solutions. They will be able to answer more technical questions than a typical business consultant. 
If you already have any materials such as wireframes, product specifications, UX/UI design, or some other document, we will ask you to send them to us before the meeting.
Step 3: Project estimation
Once we have all of the important information about your project, we're ready to prepare an estimation for you. Our estimation describes each feature separately together with the estimated number of hours it will take our team to build it. We then multiply some of the required work by our hourly rate to show you the final result. 
Expect to get more than one version of the estimation. In the other versions, we share the cost of creating your app with some extra features that we thought could be valuable for your project. The estimation is free of charge.
Step 4: UX design
If you decide to work with us, the first step will be preparing a UX design for your app, which takes the form of wireframes. In our experience, UX design is incredibly helpful because it allows spotting potential shortcomings in your product idea and addressing them before starting the development phase. This is how you can solve any mistakes at a much lower cost. 
At this point, we will be working very closely with you to establish the user flow of your app and its objectives. Once you accept the final version of the wireframes, we will move on to prepare the UI design.
Step 5: UI design
At this point, we know what the flow of your application looks like and have wireframes that support it. We're ready to express it in the UI design. Our skilled designers will get down to work and create a UI design on the basis of your requirements, the input from our UX designers, and their professional experience in projects realized for the real estate industry. 
You can be sure that the designer will do their best to formalize your idea in a way that allows further iterations until you get the exact results you want. Once the UI design is accepted, the designer will create the initial screens for your app that reflect the user flow and match your business requirements.
Step 6: Development
This is where our team gets down to work and starts coding. We follow the agile methodology of software development and, in particular, the Scrum framework. We divide projects into short iterations that last from 1.5 to 2 weeks. After every phase, you will get a demo of the app to test its functionality, click through it, and give us your feedback. If everything is great and you're satisfied with the result, we will send you an invoice and then continue working on the next iteration. 
Throughout the entire project, you will get the updated code at all times. Moreover, we will regularly deliver reports covering all of the changes applied to your app. If you would like to make some other alterations, our developers can easily implement them before sending you the final bill.
Get talented software developers for your real estate project. Disrupt the real estate industry with our help.
Let's work together!
Any questions about real estate software solutions?
Let's check our FAQ or feel free to contact us!
1. What is a custom real estate management software?
The market is full of out-of-the-box real estate management solutions. However, they come with the disadvantage of being produced for the mass market. What does it mean? That such software often includes a wide range of functionalities in order to meet the needs of as many property managers as possible. 
As a result, businesses find many of these functionalities completely useless and unnecessary. And what's the point of paying for features that your company will ever use? 
That's why custom property management software brings such a great business value right from the start. It's developed to match your unique requirements and solve the key problems of your company. 
And speaking of problems, here are three issues that many property managers experience in their daily work and can solve them using custom software:
Lacking communication – When managing multiple properties, managers need to be ready to help each tenant. And when their number grows, this process requires an excellent communication flow. Managers who rely on phone calls and emails spend a lot of time on this. When you have no access to the context history, it's easy to forget that a tenant is waiting to respond. A CRM system built to match the unique demands of your business will help property managers manage customer relationships better and never forget anything.
Managing maintenance requests – Prolonging maintenance requests is another key problem that property managers experience. Tenants often don't call instantly to inform their building managers about issues. Another factor is the limited working hours when tenants can contact managers who then need to hire a contractor to repair the effects and spend even more time on coordinating the time with the tenant. By using special software, managers can easily set dates that match both the tenant and the contractor, streamline the communication, and manage maintenance requests quickly.
Late payments – Running financial records carries the risk of errors. Property managers need to remind each tenant about the upcoming rent payment, which is already time-consuming – but then there's the risk of missing payment records. Losing control of one's finances means losing control of the business and properties. That's why it's so important for real estate companies to implement innovative software that allows keeping all the financial data in one place and managing the financials easily.
2. What are the benefits of property management software?
By automating tasks and streamlining processes, property management software solves problems that businesses struggle with on a daily basis. Here are the most important benefits software solutions bring to the real estate industry. 
Real-time access to critical information
Many property managers keep all the information on spreadsheets that are stored on their laptops or just in piles of documents on their desks. This essentially means that they can only work in the office. Thanks to property management software, which is often a web-based platform storing everything in the cloud, they can work anywhere and anytime. All the data will be updated automatically, allowing everyone (both managers and tenants) to access the features right away – even from their smartphones. 
Improved communication
Managing the property requires communicating with many different people. Since tenants are expected to perform operations such as addressing maintenance requests, it's all down to their time and your availability. Thanks to property management software, managers can log into their profiles and carry out all the necessary operations online. By allowing tenants to access a special portal, reporting maintenance requests is possible at any time of the day, and tenants can easily track all the updates on the state of the maintenance. 
Fast property inspections
Inspecting properties is one of the most time-consuming activities of property managers. They need to visit one property after another, note down all the key information, and then type it up back in the office. Thanks to property management software, it's possible to carry out property inspections and generate reports while out there in the field. By using inspection templates, property managers can save a lot of time and never forget about anything. 
Online payments
Rent payments are trouble for property managers. When everything is done manually, keeping track of payments might require even a few days to process. That's why it's so easy to miss a payment record when it's introduced manually to spreadsheets. Thanks to property management software, tenants can pay rent right from their smartphones, and property managers get the data within minutes. It's much easier to monitor payments from every tenant when all the records are kept online. This is also how companies can run financial reports automatically and benefit from access to this type of data for planning and cost optimization. 
Less administrative work
Adding data to spreadsheets manually is a very time-consuming task. Most importantly, it also generates errors. And it doesn't even give you immediate results since you need to analyze the data yourself to gain any insights. All of this requires even more time. Thanks to property management software, data is automatically updated, and generating comprehensive reports on demand is possible with just a few clicks. This helps property managers to regain control of their finances and the entire company.
Data security
Storing sensitive details about your customers, such as their lease agreements or credit checks, is a common task among real estate businesses. The property manager is responsible for keeping these details safe. Special software can help them to ensure that all personal data is stored using the highest security standards. Such solutions offering data encryption protect data against cyberattacks or leaks. 
Access to data analytics
For a business to thrive and gain a competitive advantage today, it's essential that its managers make data-driven and accurate decisions. However, when they gather and analyze data manually, their findings might not reflect reality. This is where software solutions help as well – especially ones that leverage technologies such as artificial intelligence and machine learning. All the key information introduced into the system is stored online, which enables running a thorough analysis and generate helpful reports about business performance. Such data analysis also allows spotting any inefficiencies and discovering new business opportunities.
3. What are the key features of a real estate management solution?
It's important that you're aware that not all real estate management solutions are created equal. For the best results, you need to know which capabilities can address the problems your managers experience most effectively and what standard functionalities this type of software includes.
Here are a few features you need if you'd like to build a real estate management solution that brings significant value to your business:
Cloud computing
In the past, keeping data on in-house computer systems was a standard. But with the rise of the internet and the cloud, data has become much more mobile and accessible. To improve access to data and deliver a greater experience to your customers and employees, you need your solution to be based in the cloud. 
Cloud-based management tools keep real estate data securely offsite, allowing only authorized users to access it whenever and wherever they want. There's no need to worry about the location of your resources – by building a cloud-based solution, your managers will be able to use any standard internet browser to log into an encrypted real estate management system and access real-time customer and business data. Cloud-based systems reduce hardware and maintenance costs and improve team collaboration because everyone has access to the same up-to-date information.
Data privacy and security
Real estate businesses deal with a significant amount of personal information. This means that tenants depend on your property management data security solution. If their data is damaged, lost, or – the worst option of all – stolen, it's not just about the damage done to the tenant-manager relationship.
Real estate management solutions based in the cloud reduce the risks to your data thanks to a centralized and professionally managed database. This is how companies can eliminate the risk of files being lost or misplaced. Local hazards such as fires and floods that affect on-premises computer servers and destroy data are no longer a problem. By storing sensitive business data in the cloud, you get excellent disaster recovery capabilities and can ensure business continuity thanks to the lower risk of downtime. 
What about cybersecurity? Data theft is a real danger, and cloud-based systems use multiple layers of the most innovative safety measures such as role-based access, two-factor authentication, modern authentication protocols, special user privileges, and data encryption. 
Easy communication
By moving real estate management to the cloud, companies can create client portals, where tenants can log in and access important information, share their feedback, connect with their community, and get support from your agents. The best tools offer a range of channels and support options such as phone, email, live chat, or service desk. 
Built-in analytics
Access to property and customer data is essential for real estate businesses. But processing millions of data points isn't something managers can do manually. This is where built-in analytics features come in. They automatically sift through the data to find connections, causes, and insights that are easy to overlook. Such tools can measure tenant satisfaction, analyze tenant behavior, forecast marketing changes, and generate accurate reports with just a few clicks. 
Automation and artificial intelligence (AI)
Checking reports and applying insights you get from them can be time-consuming, especially when you're dealing with many clients at the same time. By adding AI capabilities, you can automate a wide range of processes to increase your operational efficiency. For example, AI can help in wiring tenant emails, suggesting next steps, and find connections between different trends in customer behaviors and anticipate their concerns. AI-enhanced real estate management software helps to build a stronger relationship with tenants, which is a key competitive advantage for every business today.