Custom Healthcare Software Development
If you're looking to build a

HealthTech

product that delivers value to your customers, we're here to help you.

Get in touch with us

to see how your company can benefit from innovative HealthTech technologies.
From

cost reductions

to better patient outcomes and

smooth administrative management


– technology solutions stand to improve many different aspects of healthcare today.
We help healthcare organizations in carrying out digitization projects, building a custom web or mobile applications, and increasing their operational efficiency thanks to innovative advanced analytics tools. Our teams know how to build user-friendly and fully secure software solutions that improve patient outcomes and ease the administrative burden on healthcare providers.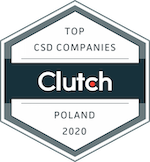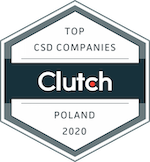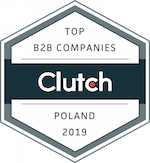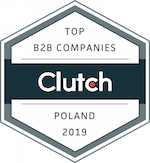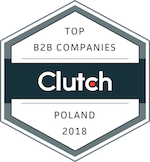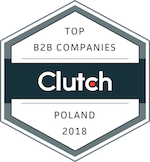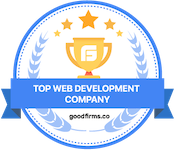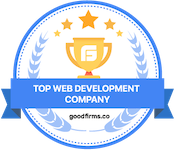 Healthcare Software we can build for you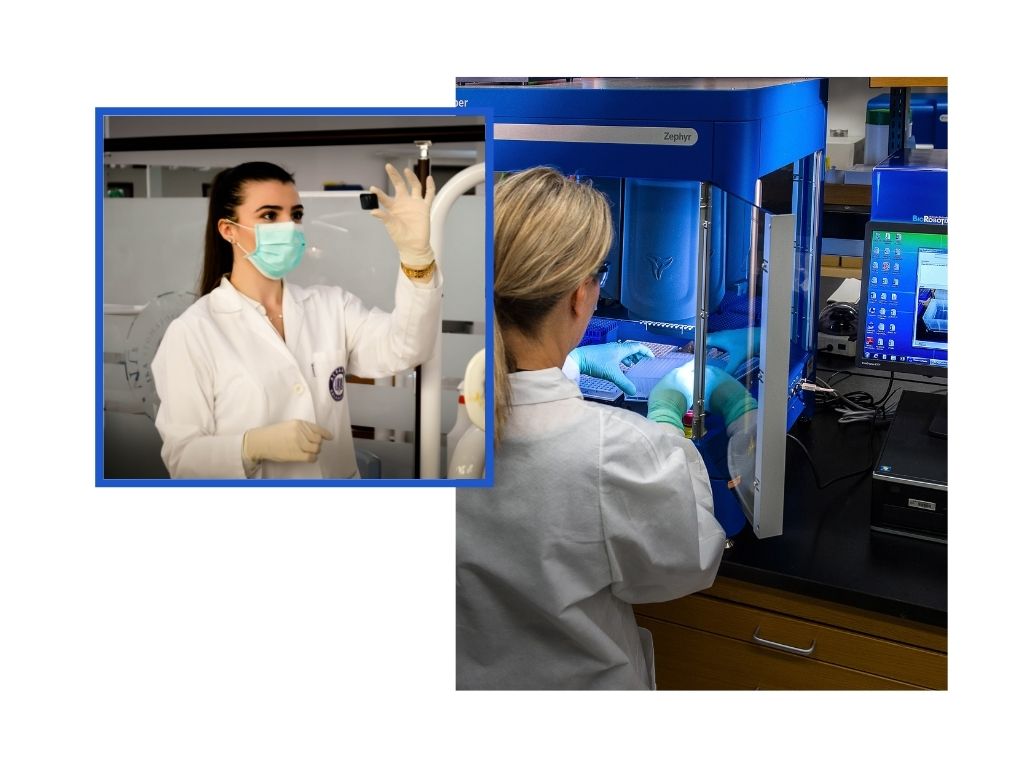 Mobile telemedicine app
for a Swiss pharmaceutical company
To support our client in research into therapies for patients with severe neurological diseases, we built a number of applications dedicated to addressing specific diseases, offering unique exercises and data collection mechanisms. Patients who joined the program installed the application and then could use it every day to perform tasks and answer questionnaires. 
The company is using the application to engage patients, monitor their health, and expand their understanding of specific neurological diseases – and modern ways of treating them.
A telemedical platform for physiotherapy
Our team helped the client to build a platform that connects patients with physiotherapists in real-time. The challenge in this project was creating a fast, perfectly functioning communication platform with functionalities such as real-time online video chat with therapists. The communicator also had to be perfectly secure to handle sensitive patient data.
We created a solution with the following features:
Let's work together!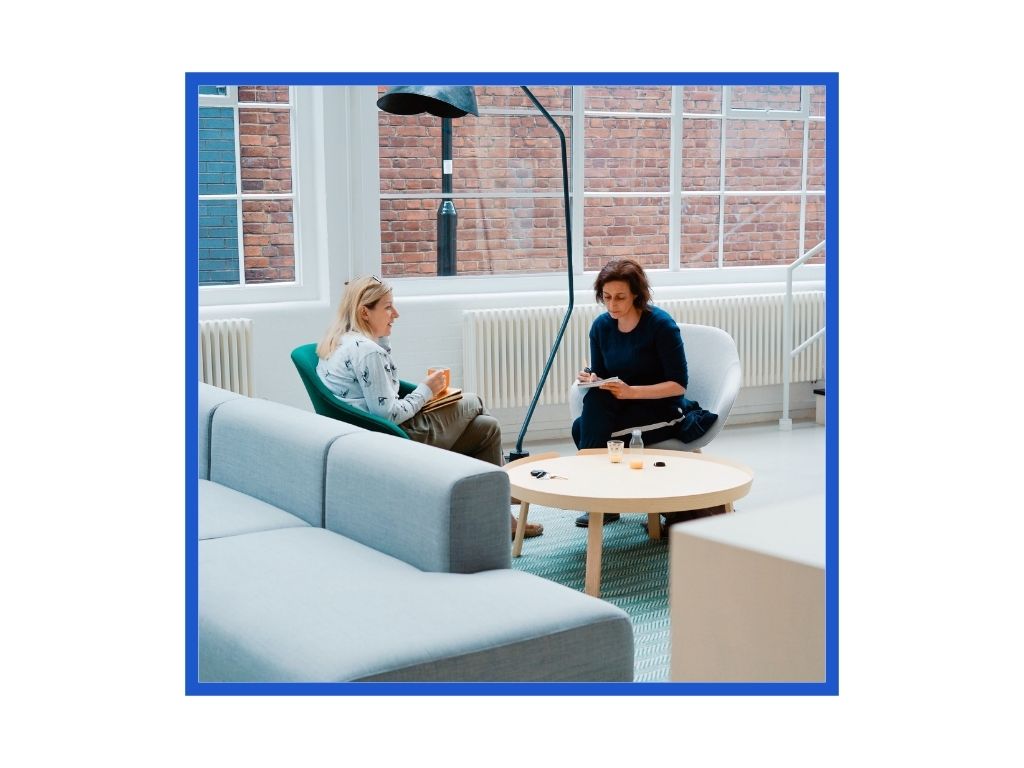 Why innovate the healthcare industry?
Today, the healthcare ecosystem is subject to disruptive changes because of technological development in other sectors. Tomorrow's healthcare will be all about population health, precision medicine, and predictive analytics. Healthcare providers are increasingly offering personalized, predictive, and preventive healthcare. To achieve that, these companies transform their internal structures and enhance interactions with patients using smart and technology-enabled approaches.

Customer experience
Digital tools can promote healthier lifestyles, build more efficient relationships and healthcare services, and streamline the communication between providers and customers. All in all, building an excellent customer experience is a priority for many sectors – and healthcare is no exception.

Improve operations
Healthcare providers struggle to keep up with their increasingly complex processes. Many of them end up not making the best use of their resources. Technology helps to minimize time-consuming and often unnecessary manual work. It automates tasks, improves processes, and delivers results faster.

Compliance and trust
Healthcare companies generate, store, and manage a lot of sensitive patient data. This data needs to be treated with maximum safety. And that's something cutting-edge technologies like blockchain can do to help providers stay compliant and build trust with their customers.
Team up with Concise Software
Our teams have a lot of experience in developing web and mobile apps for companies operating in the financial services industry. Our team also supported fintech startups in building or scaling their digital products. We know how to increase the development speed of your project, make the process of building your solution more cost-effective, and ensure that your app is equipped with features that deliver a great experience to users.
Let's work together!
What's trending in HealthTech today?
From

cost reductions

to better patient outcomes and

smooth administrative management

– technology solutions stand to improve many different aspects of healthcare today.
Let's work together!
Telemedicine
Using technology to provide accurate diagnosis and treatment without making patients visit the hospital facility in the trend of the future. A hospital poses a risk of infection and is often time-consuming. Telehealth promises to help many patients receive care easily and service communities in underserved areas.
Patient management
Healthcare providers are now building solutions that help them to collect and use data in order to increase patient engagement and adherence. This is how they can improve health outcomes. As the patient's knowledge, ability, and willingness to be treated increases, it's easier to for healthcare companies to help patients in need and deliver successful treatments.
Internet of Things (IoT)
Some healthcare companies are exploring the possibilities the Internet of Things presents to their sector. For example, IoT allows companies to build a network between physical devices connected to the internet in order to monitor hospital equipment and avoid losses caused by downtime or a sudden need for repair.
Artificial intelligence (AI) and machine learning
By using AI-powered tools, healthcare providers can streamline administrative processes in clinics and hospitals. They also allow handling patient records and increasing the success of treatment with the help of AI-based assistance.
Virtual reality (VR) and augmented reality (AR)
Healthcare companies can now support their physicians in the decision-making process and allow them to check product fit with virtual or augmented reality tools. That way, customers can see what the product would look like in real life.
Virtual doctors
Virtual doctors can answer patient questions while helping providers to optimize their administrative costs by involving fewer human doctors in the process.
Secure mobile apps
Healthcare providers take advantage of technologies like smartphones to engage patients with their treatments, help to monitor their health, and provide them with all the help in a remote but safe environment.
Minimum Viable Product (MVP)
HealthTech is a growing startup sector. Small companies with innovative ideas get to save lots of their resources by using technology to quickly validate their business ideas on the market and build an MVP.
HealthTech challenges we can help you solve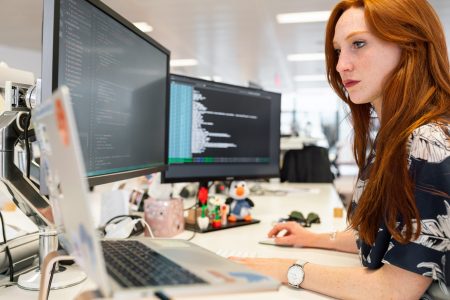 High-level security
Our teams follow industry best practices and standards to ensure the highest level of security for your application, as well as the data of your users. We can help you build full-proof databases, systems, and applications that offer full security to your patients' data and protect your reputation as a reliable healthcare provider.
Access to analytics insights
By building a modern application with a powerful analytics engine behind it, you will finally be able to examine and organize your data to better serve your customers. Your staff will gain an inside look into what works and what doesn't – and then react accordingly and change your practices.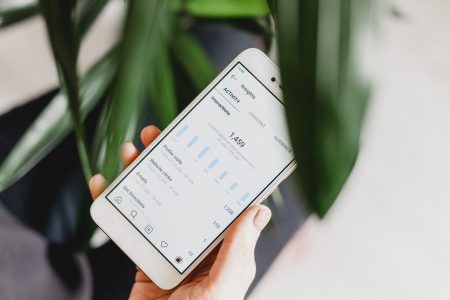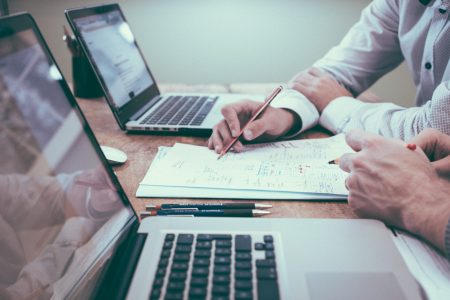 Compliance
We ensure that the application we build for you is compliant with the local regulations and meets important legislative acts such as the GDPR. You don't have to worry about anything related to compliance anymore.
Easy management
When building your application, we give you all the features you need to manage your app easily. We don't want to build complex systems that require months of training before they can be used. Instead, your staff will be able to navigate the user-friendly interfaces we create easily and start delivering value faster.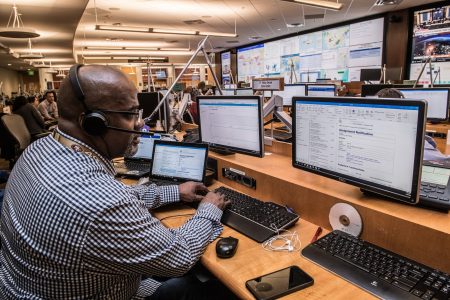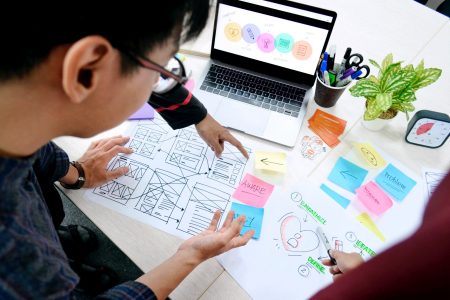 User engagement
If you're building a domestic consumer application, our business analysts and UX designers will help you make sure that it has everything to make your customers engaged and happy.
Intuitive design
We always engage our skilled UX/UI designers in the process of application development to give your product a modern and user-friendly interface. This is really important for customer-facing web and mobile apps where you want to achieve the highest engagement possible.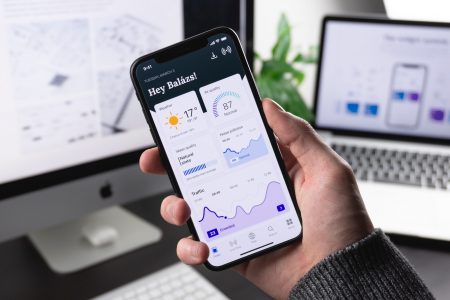 Developing a Healthcare Software solution – our process
How are we developing healthcare apps and solutions?
Let's check our step by step process.
Let's work together!
Step 1: Gathering requirements
Get in touch with us and tell us more about your current technology needs. If you already have a project in mind and have developed a specification document with your team, attach it to your message. This will help you help us to understand what exactly you have in mind and what your goal is. 
You will hear from us within one business day; we will share our first ideas for your solution with you. 
This is just the beginning. To understand your technology needs better, we will schedule a face-to-face meeting. It's the best way to brainstorm your app idea and gives you the opportunity to ask all your most pressing questions. If an in-person meeting isn't possible, we can talk with you over Hangouts, Skype, or any other video-conferencing tool of your choice.
Step 2: Expert consultation and discovery workshop
During the first meeting with us, we will ask you some further questions about your project. This is how we get to understand your goals better. 
Note that during this meeting, you will be talking to a technical person with many years of experience in building healthcare solutions. That is why they can answer more technical questions than a typical business consultant. 
If you already have any materials such as UX/UI designs, product specifications, wireframes, or other documents, please share them with us before the meeting.
Step 3: Project estimation
Once we have all the key information about your project, we prepare a detailed estimation of the time and cost your idea requires for realization. Our estimation will describe every single feature separately together with the estimated number of hours it will take our team to create. Then we multiply the sum of the required work hours by our hourly rate to show you the final result. 
Note that we usually prepare more than one version of this estimation. In other versions, you will find the cost of building your app with extra features that we thought might be valuable to your application. The estimation this free of charge.
Step 4: UX design
If you decide to collaborate with us, our first step will be creating a UX design for your app. It will take the form of wireframes. They often help to spot potential shortcomings in the product idea and deal with them before beginning the development phase. That way, you can address any mistakes or ambiguities at a much lower cost. 
During this process, we will be working very closely with you. And once you accept the final version of our wireframes, we will move to the next step: UI design.
Step 5: UI design
At this stage, we already know what the flow of your application will look like. Now we are ready to express it in the user interface (UI) design. We will ask our skilled designers to get down to work and create a UI design based on your requirements. They will also consider the input from the UX designers and follow their intuition built during years of professional experience in similar projects. 
You can be sure that our designers will give your idea a concrete form, which can be iterated many times until we achieve the exact results you are looking for. Once you accept the design, our designers will create the initial screens of your app to reflect the user flow we established earlier.
Step 6: Development
At this point, our developers finally get to start coding your app. We usually follow the Scrum framework and the agile methodology of software development. That's why we divide projects in short iterations that last from 1.5 to 2 weeks. After each phase, we will show you a demo of the app where you can test the functionality we have just built. You will be able to click through it and give us all of your feedback (we find this to be very valuable at every stage of development). 
If you're satisfied with the results, we proceed by sending you an invoice and then continue working on the next iteration. 
Throughout the project, we will share updated code with you at all times, including unit and integration tests. We will also deliver a report covering all of the changes applied to the project. If you would like to make some other changes or have any doubts, our developers can address them before we send you the final bill.
Any questions about healthcare and HealthTech? 
Let's check our FAQ or feel free to contact us!
1. What is digital transformation in healthcare?
Digital transformation in healthcare refers to the positive impact of technology solutions in sectors such as healthcare, medicine, and pharmaceutical. New technologies such as telemedicine, blockchain-based Electronic Health Records, or AI-enabled medical devices are just a few examples of digital transformation in healthcare. 
Digital transformation is all about innovation. Its goal is to streamline the work of your staff, optimize systems, improve patient outcomes, reduce the rate of human error, and – most importantly – lower the costs of delivering care. 
If you're wondering how to improve your healthcare company, this is the best moment to become familiar with digital technology and use it to optimize your processes, automate tasks, and achieve your business goals faster. The modern healthcare landscape is going to be dominated by digital technologies, so healthcare providers should make sure that they're not left behind by their competitors and implement these smart digital solutions as soon as possible.
2. Benefits of digital transformation in healthcare
Digitization and modern technologies offer healthcare providers many opportunities to improve their efficiency, control treatments, reduce costs, and increase security. Here are a few key benefits that digital transformation brings to healthcare organizations. 
Preventive and proactive care
Broad adoption of data tracking devices such as smartphones or wearable devices like smartwatches or smart bands combined with software that offers advanced data analytics opens a new door for healthcare providers. By using these devices, companies can offer a more proactive care approach and disease prevention instead of reacting to a problem and treating sick patients at a higher cost. Thanks to the real-time health monitoring, physicians and caregivers can recommend proper diet and physical exercise regime or suggest control visits to prevent negative health conditions. 
Cost reductions
Many patients no longer have to leave their homes for primary care visits, and they can be helped online with telemedicine or virtual doctors. This minimizes the risk of a patient getting sick in the waiting room but also allows providers to reduce the administrative cost of delivering care. It also helps the hospital staff to dedicate their time and energy to many other important healthcare tasks.
On-demand healthcare
The popularization of mobile devices results in a shift in how people expect their services to be delivered. This includes healthcare, as well. This increased mobility allows healthcare providers to take advantage of new applications to provide accurate and timely care, connecting patients with physicians easily. For example, an application can regularly send information to physicians that they receive and analyze on a regular basis, without having the patient come to the hospital. 
Smart records
The wide access to data collected using the Internet of Medical Things allows decentralized Electronic Medical Records to be made available to healthcare providers and caregivers, as well as patients themselves. This can be done within just a few seconds. By using artificial intelligence and machine learning, healthcare providers can reduce the time spent on managing the Electronic Medical Records. For example, machine learning-based solutions significantly improve the capabilities of predicting the risk of developing a given disease and help physicians to build better disease prevention plans. 
Patient engagement
Patient engagement and adherence are key concerns of healthcare providers. Digital acceleration in healthcare helps to add value here as well. Thanks to wearable devices and virtual assistants, patients can easily understand the benefits of doctor's recommendations, follow them, and track their results. These digital tools help to improve care effectiveness and reduce the cost of medical treatment at the same time because they help to prevent diseases from ever happening.
3. What solutions are used in healthcare today
Medical imaging
Information and insights extracted from medical images help to build an efficient diagnostic practice. Research shows that diagnostic errors could be responsible for one in ten patient deaths. Recent advancements in machine-learning-assisted image recognition facilitate the reliable automation of diagnostics. These tools remove the possibility of human error. By using artificial intelligence, digital twins, or 3D printing, healthcare providers can imagine the human body, follow the course of a given disease, analyze possible treatment scenarios and then measure the treatment results in one place. 
Virtual doctors
A virtual online assistant can offer patients fast answers to their questions, all the while optimizing the cost of labor. Even older patients are becoming more open to telemedicine solutions, and millennials already expect the care to be provided virtually rather than arranging in-person appointments. According to the Massachusetts General Hospital, up to 79% of patients consider telemedicine follow-up appointments more convenient than a traditional face-to-face meeting. 
Patient engagement
By bringing together the Internet of Things and patient management applications, providers can increase patient engagement and adherence – both critical to the success of treatments. By improving the patient's medical knowledge and understanding of the offered treatment plan, healthcare providers can impact the success rate of the treatment massively and, at the same, reduce healthcare costs. 
Real-time health monitoring
Continuous remote health monitoring is now possible thanks to the Internet of Things sensors, wearable devices, and smartphones. These technologies allow doctors to easily track medical symptoms and conditions just as they occur. They can also be used to put forward accurate treatment plans or suggest new diet plans. All in all, patients can stay at home instead of staying at the hospital, all the while having relevant data monitored. 
Healthcare Internet of Things (IoT) 
The Internet of Things extends the connectivity beyond standard devices such as laptops, tablets, or smartphones to any objects that traditionally stayed off the grid. This includes medical equipment. For example, IoT enables devices to identify themselves to other items, interact with them, and exchange data. Healthcare providers can use IoT to provide patients with proactive and preventative care easily. Moreover, they can use IoT to build a network between connected physical devices to monitor hospital equipment on-premises to avoid losses or downtime. 
EMR software 
Electronic medical records streamline the communication between doctors and patients, facilitate the diagnostic process by introducing multiple data sources, and provide the staff with access to the patient's medical history. There is no denying the EMR offers a lot of value to healthcare providers. The management of ERM can, however,  be very difficult. That's why healthcare companies should seek professional help in building systems that allow extracting the most valuable data from EMR easily. 
Augmented Reality (AR)
Augmented Reality adds digital components to the real world, using the camera on a smartphone to enhance the overall experience. AR  solutions are now used in healthcare to present the possible outcomes over treatment – for example, a dental treatment – and visualize the desired results before the patient makes the final decision about the treatment.
Challenges of digital transformation in healthcare
Company culture
One of the key digital transformation challenges that healthcare companies face lies in their organizational culture and employee mindset. Their staff is ofter resistant to change or unwilling to embrace new digital tools. This may happen even among the company's leadership. That's why it's so important that healthcare providers introduce new tools following a thorough and well-planned change management process. Sometimes staff training might a smart step to initiate the process of digital transformation. 
Choosing the right technology
Picking the right technologies for the job is another key challenge facing many healthcare providers who often lack internal resources to advise them. And selecting a proper software platform for a digital healthcare solution has a massive impact on its future growth and scalability, as well as maintenance. That's why teaming up with an external IT provider is such a good idea. A software development agency with years of experience in the HealthTech market can bring in a lot of value in the process of choosing the new tools and technologies.  
Medical data security
Finally, there's the question of data security. Data privacy protection requires technologies that allow encrypted healthcare communication that is also compliant with the highest security standards for medical applications. Any medical device or software solution that can access the Electronic Medical Records and processes any patient's health data needs to follow strict security regulations and standards. Adapting solutions to these regulations is often challenging, especially for HealthTech startups that are rapidly evolving and building innovative products.