Consumer electronics solutions
Hire a team of experts to build a high-quality product that blurs the line between the digital and physical.
Concise Software is an experienced team of software developers who know how to take

consumer electronic products

to the next level. We build

Internet of Things

systems and equip devices with smart sensors so they can transmit data, communicate with each other, and bring significant business advantages.
We can help you add new features to your existing devices or create brand-new products from the ground up. To accomplish that, we draw on our full-stack expertise in software architecture design, embedded systems development, web and mobile development, as well as Augmented Reality (AR) and Virtual Reality (VR).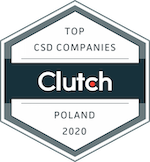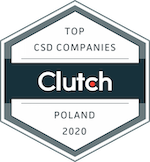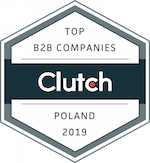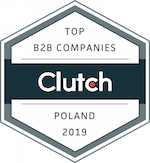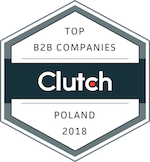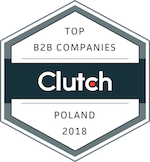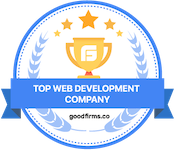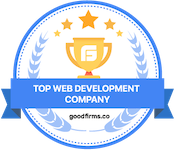 Consumer electronics solutions & IoT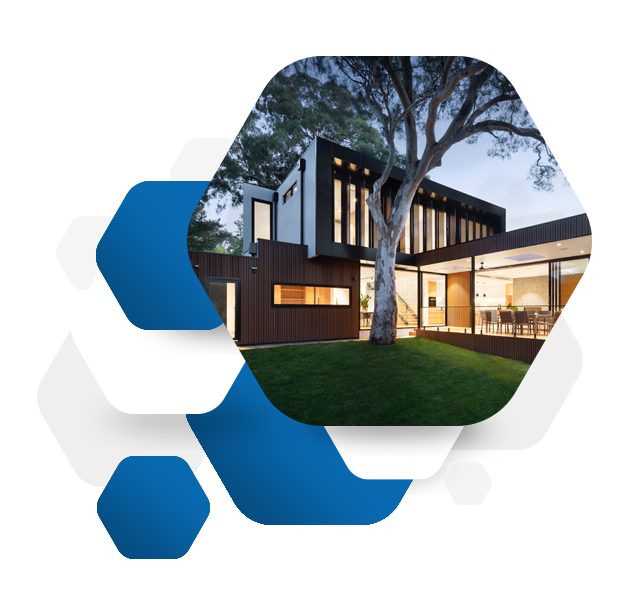 KNX
Modern solutions require the right way of presenting them to the world. KNX, the supplier of a complete standard for smart home systems, was looking for a technology partner who would help to create an interactive presentation displayed at fairs and trade shows.
Our team was tasked with creating a perfectly functioning test environment that a potential KNX customer or partner could use to become familiar with our client's offer. The presentation had to work flawlessly and clearly indicate the essential features of the KNX technology. 
We created a fully functioning program – an interactive presentation in line with the received guidelines that works perfectly on reference equipment. The program created by our company matches the actual functionality of the infrastructure offered by KNX and has been successfully used by our client during trade shows.

Mobility solutions
We deliver mobile solutions with Android, iOS, and other capabilities. Our experts also have experience in the Internet of Things technologies and can help you build a digital solution for your wearable device or enrich your product with multimedia features.

Research and development
We can help your company become more innovative with the help of our experts who carry out the research activities for you and run Proof of Concept and pilot projects. That way, you can experiment with new product ideas at a lower cost and make sure that your projects are in good hands.

Custom software development
We build web and mobile applications to help our clients implement greater connectivity throughout their business offerings. We also assist our clients at every step of the software development lifecycle, ensuring that their product complies with key industry standards and delivers an optimal user experience.
Team up with Concise Software
Our team has a lot of experience in developing consumer electronics applications for companies operating in this rapidly changing industry. We support both cutting-edge startups and large enterprises in building, scaling, and maintaining digital products. 
Our specialists know how to increase the speed of development projects, render the process of building a new solution more cost-effective, and ensure that the product we create together has all of the features you need to offer a fantastic experience for your users.
Let's work together!
Benefits of implementing new technologies in consumer electronics solutions
The rapid adoption of digital devices such as tablets, smartphones, wearable devices, and other mobile technologies has completely changed the landscape of consumer electronics. Today, consumers expect businesses to go above and beyond in building the new products that match their new lifestyles. This includes mobile applications, cloud-based services, and other solutions that improve the overall user experience. 
Product life cycles are now being redeveloped, and business models reinvented because of the growth of mobile technologies. Thanks to other trends such as miniaturization in manufacturing, consumer electronics are becoming lighter and smaller than ever. The industry is experiencing rapid changes due to technological advancements and evolving consumer demands. Consumers have no patience for products that don't use cutting-edge technology to deliver a fantastic experience and serve their purpose. Your customers don't want to adapt their behaviors to your products. Instead, they want the products to march their everyday lives perfectly. 
Some of the most important trends that impact the consumer electronics industry today are the Internet of Things (IoT), and the new level of connectivity brings the arrival of wearable devices in enterprise-grade implementations and technological convergence that brings about a new era in consumer electronics.
Examples of consumer electronics solutions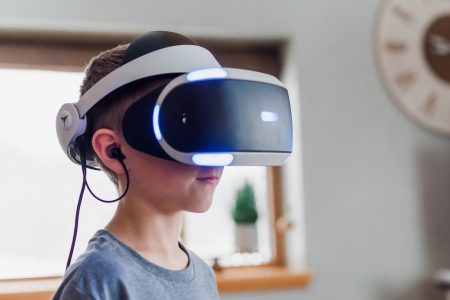 Extended reality
One of the most interesting examples of consumer electronics innovations has to do with extended reality, which can come in the form of Virtual Reality (VR), Augmented Reality (AR), or mixed reality. In practice, this means products such as AR-powered manuals and catalogs, immersive entertainment solutions, AR remote assistance products, or VR games. Our team can enhance your product offering with contextual data, help you create immersive content, and then ensure smooth delivery to destination devices.
User interfaces
It's essential that users get the best experience possible. That's why it's so important to design user interfaces for both screen-based and screenless devices. Our expertise spans across wearable technologies, native and cross-platform mobile applications, desktop software, and web applications. We know how to build user-friendly IoT dashboards, automotive interfaces, voice interfaces, and AR/VR interfaces to deliver the best experience to your customers.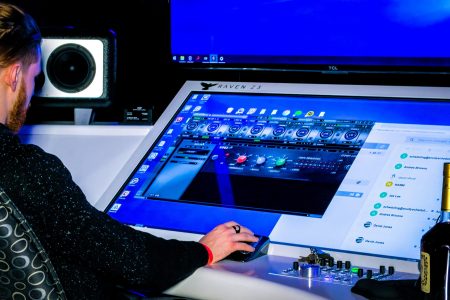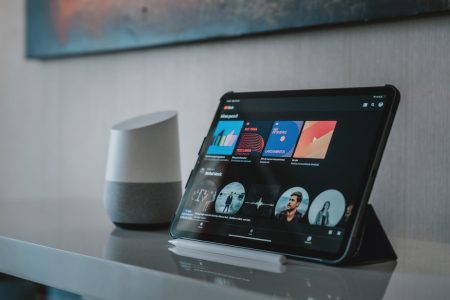 Image processing
Many businesses use machine learning to uncover patterns in the visual and textual content. We help to set up an ecosystem where data processing in the cloud is smooth and secure. This is how our clients can easily transplant the functionality of the device and help gadgets respond faster to user requests. Examples of such devices are smart home security systems, drones powered by computer vision, medical imaging solutions, and printing equipment.
Location monitoring and vital signs
The healthcare industry uses applications that can capture data from the body and position sensors, process them in the cloud, and then visualizes information on a variety of screens such as desktop, mobile, or in a browser. Fitness trackers, smart accessories, pets tracking solutions, and vital signs monitors are all good examples of such devices.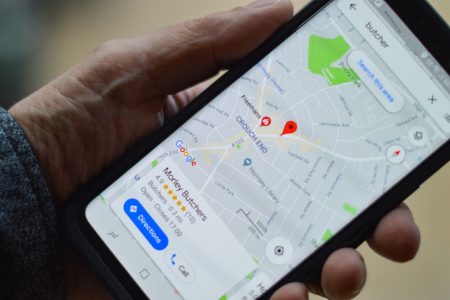 Building a consumer electronics solution – our process
How are we developing consumer electronics & IoT solutions?
Let's check our step by step process.
Let's work together!
Step 1: Gathering requirements
Reach out to us and tell us more about your product idea. If you already worked on it with your team and have a specification document, please attach – it will help us a lot in understanding your idea better. 
We will get back to you within one business day to share the first ideas for your solution and answer any questions that you may have asked us. But that's just the beginning of our communication. 
What we want is to understand your needs better. That's why we usually schedule a face-to-face meeting. In our experience, it offers the best opportunity to brainstorm ideas and ask all the key questions. If a face-to-face meeting is impossible, we can talk to you over any video conferencing tool.
Step 2: Expert consultation and discovery workshop
During the first meeting with us, our expert will ask some further questions about your project. Note that this person has many years of experience in building digital solutions for consumer electronics in the sector. That's why they will be able to answer far more technical questions than a typical business consultant. 
The goal of this meeting is to gain a deeper understanding of your business objectives. If you already have any materials such as wireframes, UX/UI designs, product specifications, or any other document, please send it to us before the meeting.
Step 3: Project estimation
Once we have all of the important information about your project, we're ready to prepare an estimation for you. Our estimation always describes every feature separately together with the estimated number of hours it will take us to build it. We then multiply the sum of all the required hours by our hourly rate and show you the final result. 
But expect to receive more than one version of the estimation from us. In the extra versions, we will share the costs of building your solution with some extra features that we thought could be valuable to your project. The estimation is free.
Step 4: UX design
If you decide to work with us, the first step will be creating a UX design for your application. The design will take the form of wireframes. In our experience, this step is critical because it helps to spot potential shortcomings in the product idea and address them before the development phase starts. This is how we can address any mistakes at a much lower cost. 
We will work very closely with you to establish the user flow of your app and ensure that it reflects your business objectives. Once the final version of the wireframes is accepted, our team will start preparing the UI design.
Step 5: UI design
Now that we know what the flow of your application will look like and have wireframes that support it, we're ready to express it in the user interface design. Our skilled designers will get down to work and create a UI design on the basis of your requirements, input from our UX designers, as well as their professional experience in projects realized for the consumer electronics industry. 
You can be sure that the designer will formalize your idea so that it can be iterated until we achieve the exact results you want. Once you accept the design, the designer will create the initial screens of your app that match your requirements and reflect the previously agreed-upon user flow. 
Step 6: Development
At this stage, our team starts coding. We usually follow the agile methodology of software development and the Scrum framework. This means that we divide projects into shorter iterations that last from 1.5 to 2 weeks. After each phase, you will receive a demo of the app – you can test the functionality, click through the app, and give us your feedback. 
If you're satisfied with the result, we will send you the bill and then continue working on the next iteration of your solution. Throughout the project, you will get up-to-date code shared with you at all times (this includes both unit and integration testing). We will also deliver reports covering all of the changes applied to your project. If you wish to make some other alterations, our team can address them before sending the final bill and then continue working on your solution.
Any questions about consumer electronics & IoT?
Let's check our FAQ or feel free to contact us!
1. What is the consumer electronics industry?
Consumer electronics (also called home electronics) refer to electronic equipment intended for everyday use from among typical consumers. Usually, such devices are part of our private homes. Consumer electronics are devices used for recreation, entertainment, and communication. Examples of consumer electronics include flatscreen TVs, video recorders, smartphones, tablets, and laptops. 
Today, this category is enriched by the Internet of Things devices – physical objects and home appliances enriched with sensors that can transmit data and communicate with each other. 
Consumer electronics use different types of software. Sometimes it's embedded software – for example, in mobile devices where the software is embedded within the hardware. Some consumer electronics use the software on personal computers together. 
Consumer electronics software development ranges from web and mobile application development to embedded systems required by innovations such as the Internet of Things.
2. What's trending in the consumer electronics sector?
The latest trends and developments in the connected consumer electronics and platforms industry include the rise of 5G-enabled smartphones, rapid adoption of smart speakers, and smart displays, as well as the growing convergence of connected devices that use voice. Let's take a closer look at these trends. 
Smart speakers and smart display
By 2019, more than 36% of US households had at least one smart speaker, and 60% of them had one smart display. The adoption of smart speakers such as the Amazon Echo or Google Home has tripled since 2016. The adoption of smart displays is more than quadrupled since 2017. 
Consumers of all ages and levels of technological savviness are now purchasing these products. However, their number rises most among the Millennials. As these devices become increasingly popular, platform providers such as Google and Amazon leverage their software ecosystems to drive revenue through in-app purchases or subscriptions (for example, via music streaming services). 
5G-enabled smartphones
To increase smartphone purchases, companies like Apple or Samsung are now launching their first-generation 5G smartphones on a limited basis. The widespread launch of such devices is expected to happen in 2020 and 2021. The emergence of 5G might help to revitalize interest in the brand-new smartphone models thanks to use cases such as on-the-go Virtual and Augmented Reality. 
The convergence of consumer electronics and smart homes with voice interfaces
More and more products are now gaining voice control functionalities and integration with other parts of various technological ecosystems. As a result, connected consumer electronics spaces and smartphones are converging. Everything from Wi-Fi printers to smart home systems is now integrated with Google Assistant or Amazon Echo. Some providers recognize the opportunity to make the most of this technology to appeal to a larger consumer base. For example, TV manufacturers such as Sony and Samsung are integrating voice control into their Smart TVs and add support for Google Assistant or smart speaker ecosystems.
3. What is the future of the consumer electronics industry?
Recent innovations in connected consumer electronics include technological advancements like Augmented Reality, the rise of the digital subscription-based market, and the expansion of voice assistant technology in devices like headphones. 
Augmented Reality
To address the failing sales, smartphone manufacturers are turning to innovative technologies that attract consumer interests. For example, one of the technologies they are embracing is Augmented Reality. Smartphone-based augmented reality came in various forms during the last decade thanks to the support from third-party software development kits. New advances in smartphone hardware like AI chips allow developers to build more powerful Augmented Reality experiences using devices that many businesses and consumers actually already own. That's why Augmented Reality is projected to be one of the strongest trends driving the consumer electronics industry. 
Subscription-based business models
More and more hardware devices are tied to additional subscription services – for example, smart speakers connected to exercise equipment. Smart speakers are tied to the rise of digital media subscriptions, especially streaming music services, audiobooks, and podcasts. In the future, more and more businesses will create business models that combine equipment ownership and subscription to various digital services. The equipment we know really well, such as treadmills, ellipticals, or rowing machines, will have built-in integration of smart assistance and headphones. 
Voice interactions and headphones
Another exciting trend for the future is the coming together of smart headphones and virtual assistants. Headphones integrated with such functionality are Apple Airpods – and more such technologies are going to appear on the consumer electronics market soon.
4. How does digital transformation impact customer experience in the automotive industry?
Connectivity
Many drivers want access to music, social media, and other applications while driving. They don't want to be limited in any way. To address this need, vehicle manufacturers build cars that offer drivers the ability to carry on with their business and keep up with their social lives while driving. How's that possible? Most of the time, they use voice commands and conversational interfaces to ensure that drivers can perform many different tasks while they're busy driving. 
Predictive maintenance
The Internet of Things offers automotive companies with amazing opportunities such as predicting vehicle failure in advance and improvement of maintenance time. Thanks to innovative technologies, companies can collect data on vehicle performance, upload it to the cloud automatically, and then analyze it to calculate the risk for the potential failure of the vehicle's hardware or software. 
After processing of the data, they can even decide whether the vehicle requires any maintenance service to avoid incidents or accidents. Predictive maintenance technology eliminates the need for guesswork and delivers an excellent service to customers.
Digital transformation in the purchasing process
Automotive companies are increasingly relying on non-traditional ways of presenting their offering. The process of purchasing a car can be quite stressful, so companies do everything they can to inform buyers and reduce that pressure. Thanks to modern digital technologies, it's possible to easily research preferred cars before visiting a dealership. Most of the time, that dealership also doesn't have all the models on display and instead uses video screens or self-service kiosks to show all the key information to customers and help them make a final decision.