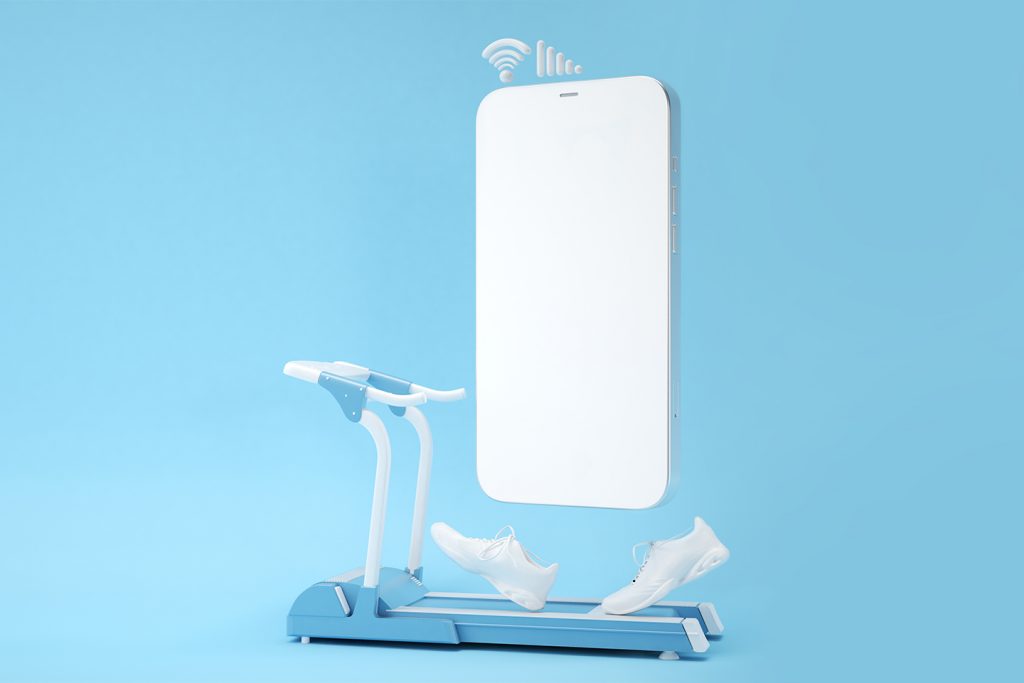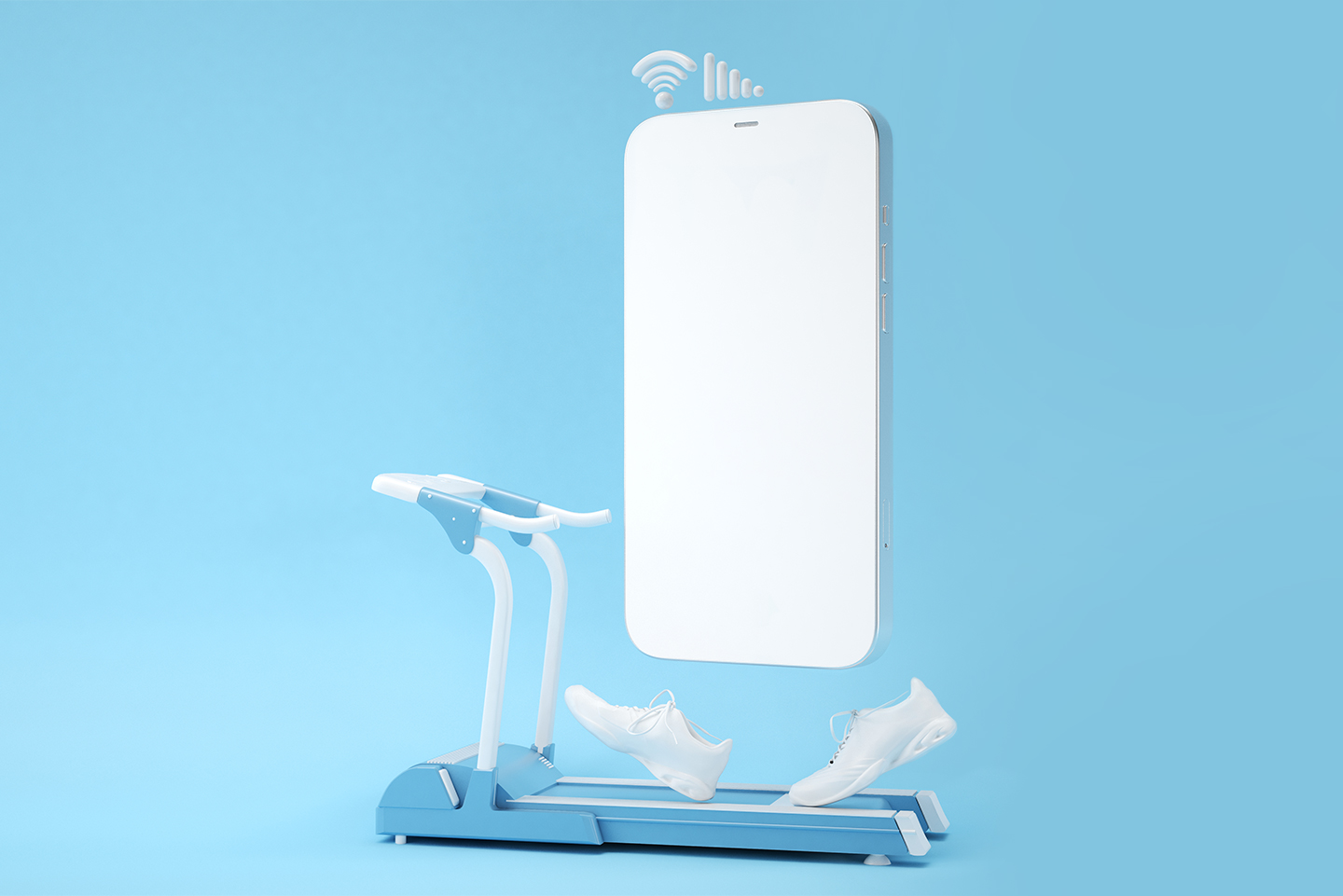 Fitness Apps – How to Keep Your App Development on Track
Advancements in mobile apps have meant that we have access to many fitness apps. Thanks to them, many people can take care of their health by doing various exercises or participating in sports challenges. It is worth knowing how to create a fitness app that will achieve success in the market.
There are many fitness apps. Some focus only on exercising, others are physical activity trackers, while there are also some that include an educational factor. With their help, users can learn more about how to take care of their health and increase their fitness. Fitness apps allow you to put together a balanced workout plan and learn how to perform certain exercises. It is believed that fitness apps can help minimize the risk of injuries, which can cause serious health problems later on. The advantages of fitness apps are plenty – no wonder there are so many of them on the market and many users even use them daily. 
Fitness apps allow you to track your workout progress and assess whether your fitness has improved. With IoT features, fitness apps are able to connect with smart watches, fitness bands, electronic scales and many other devices that have the right sensors. It is worth knowing how to create a fitness app that will be successful in the market and become a useful tool for users in improving their health.
Importance of fitness apps and statistics
According to a new report by Reports and Data, the global fitness app market will reach $14.64 billion by 2027. The market has seen an increase in smartphone users over the years, which are expected to exceed 3 billion by 2021. With the increase in users, there is a growing demand for mobile apps, which take up 65% of the digital media time share. Of this, health and fitness categories share 51%. The industry offers numerous opportunities for growth and as a result, many startups are entering the market. Newcomers are coming up with more ways to make apps more user-friendly and trying to tap into more opportunistic growth areas. Statistics from various health and fitness related apps show that users are loyal to their favorite apps.  Almost 96% use only one fitness app. Over 75% of active users open their apps at least twice a week. Moreover, 25% of the most engaged users open health or fitness apps more than ten times a week.
The COVID-19 virus pandemic has set off a wave of health anxiety and awareness that is unleashing a new category of virus-fighting technology. The push to put distance between the public has resulted in an increase in fitness app subscribers. The industry is doing its best to keep the users entertained within the four walls and is witnessing a huge increase in the number of users. Samsung Electronics Co.Ltd. announced that Samsung Smart TVs in several countries around the world will have access to six new health and wellness apps in partnership with leading fitness brands. Later this year, the apps will become part of Samsung Health, a comprehensive fitness platform for Samsung Smart TVs.
Experts expect more new manufacturers to enter the market. New companies entering the industry would focus on innovation and providing advanced technology, thereby reducing complexity and total cost of ownership.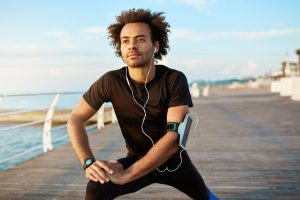 According to the latest data from analytics firm App Annie, mobile app usage grew 40% year-over-year in the second quarter of 2020, reaching a record high of more than 200 billion hours in April. Meanwhile, consumer spending on apps reached a record $27 billion in the second quarter. In turn, app downloads reached nearly 35 billion.
The increase in app usage is driven by precautions related to social distancing and lockdown, as countries around the world try to contain the spread of the new COVID-19 coronavirus. In India, for example, time spent in apps increased 35% in Q2 2020 from Q4 2019. Italy and Indonesia saw increases of 30% and 25%, respectively. In the United States, time spent in apps increased by 15%. But consumers aren't just running the apps they already have installed on their phones – they're also downloading new ones. In the second quarter, consumers downloaded nearly 35 billion new apps, a record high.
The number of iOS app downloads grew 20% year-over-year to nearly 10 billion. The United States and China were the largest markets for App Store downloads, but the United States and Saudi Arabia saw the largest quarter-over-quarter growth. The latter was likely attributed to the nationwide blockade and school closures, which caused the country's app downloads to reach an all-time high in April and 100% year-over-year growth on iOS devices.
Fitness apps development – strategies
It is important to determine at the outset the type of fitness app you want to create. The different types define the functionalities that should be included, but it is possible to combine functions from different areas. In this way, you can create a unique app that will be able to conquer the market and get many users to use them. It is also worth thinking about the monetization methods of the mobile application – whether it will be sold through the Google Play or AppStore repository, or maybe some features will be made available in a subscription model, in exchange for a monthly fee for using it. 
Key features
Fitness apps help us in our daily lives, you can calculate calories, set a workout plan, find a healthy recipe, you can even set a reminder to eat and drink water! When you are going to create a fitness app, you need to consider some must-have functions to make your product competitive on the app market:
Integration with wristbands/watches – allows you to collect diagnostic data and that needed to calculate workout intensity. Health apps build on this information and are better able to calculate workout progress. 
GPS / Geolocation – workout apps use your device's sensors to check your workouts. For sports that rely on covering a certain distance, analyzing GPS data is very important. 
Integration with health frameworks – in training and health applications a very useful feature is the ability to integrate with Google Health or similar frameworks. Thus, the user can collect data about his health in one place. 
Nutritional data entry – the user should have a chance to enter information regarding the meals he takes. This is very important during the need to maintain a certain weight. 
Workout data analysis – the user should be able to access analysis on his workout progress – how he is doing with particular tasks and what success he has had recently.
Of course, the functions of fitness apps can be quite different depending on the application purpose.These are just examples of features, at least one of which should appear in your mobile app.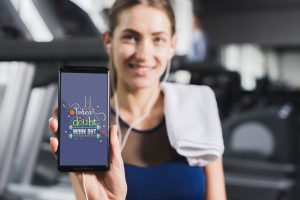 Examples of fitness apps
Find examples of the best fitness apps that help you stay fit while giving you extra motivation. With these apps, you will have a personal trainer in your smartphone. Fitness apps are motivating, you can mark workouts, compare them with each other, check if there is progress. 
Activity tracking apps
This type of program allows the user to track their workout progress. Such programs are the most popular – it is possible to select the workout you currently want to do and track it using the sensors of your phone or fitness watch/band. There are solutions that measure heart rate, calories burned, body temperature and provide access to a wide range of reports on the user's activity during the workout. 
Example: Strava. This is one of the most popular apps for tracking progress during moving workouts (for example, running, walking, cycling). Users can connect their wearable devices to this program or use the sensors (including GPS) of their cell phone. 
Exercise / workout apps
Workaout and exercise apps focus on static workouts, such as at the gym. These types of apps gained the most during the lockdown – users used them at home to perform workouts developing specific muscle parts. These types of apps provide workout tracking in a similar way as workout tracing apps, but very often they also show how to perform specific exercises (for example, videos from a personal trainer). 
Example: 7 Minute Workout. Users can track their static workouts and enter their progress into the app. Moreover, it is possible to learn the techniques of performing particular exercises (how to develop specific muscle parts and exercise correctly), as well as share your progress with other users. This is one of the more interesting apps that gained the most during the SARS-CoV-2 coronavirus pandemic. 
Nutrition / diet apps
In these apps, users can learn more about balanced nutrition and incorporating a balanced diet into their lives, which when combined with workouts, will be a great way to support their health. In these types of programs, users can access (by subscribing or purchasing specific products) diets and methods to incorporate healthy products into their diet. Fitness apps that focus on nutrition help you learn healthy habits, which are then very useful when working out or losing weight, among other things. 
Example: Calorie Counter (MyFitnessPal) – in this app, the user can enter specific nutritional items that have been included in their diet. The program counts calories on its own based on the data entered by the user and provides access to statistics: how many calories we have consumed, how many micro and macro elements we have consumed, how many vitamins the food we eat has. What is more, in the program you can get access to nutritional advice that will allow us to achieve specific goals – reduce weight or improve the condition of our skin, for example. 
Yoga / meditation apps
This is a special kind of fitness apps that allows us to introduce useful yoga and meditation exercises into our lives. Some users complain of stress, anxiety and vague pain complaints. Very often, while working we sit and strain our joints. Prolonged work at the computer is not without echoes for our health and can lead to postural defects or obesity. Meditation or yoga helps to release tension, develops our posture, and can contribute to the elimination of pain that results from poor work habits. Users in them can learn more about how to perform certain exercises and write down their workout plan that will ultimately contribute to achieving specific goals: 
Example: Let's Meditate – one of the most popular meditation/yoga apps that allows you to learn techniques to bring your body into a relaxed state. The user can learn useful practices that relate to meditation and exercise. Specific exercises are made available for various ailments ranging from back pain to gait or posture defects. This is a program that is great for dealing with stress and tension from responsible, creative work. It is a recommended application for people who work in the IT industry – very often at the computer and under enormous time pressure. 
Work with us
Leisure time at home can be used in many ways, but it is worth remembering the importance of physical activity. People can take care of it also at home without using special equipment. A great advantage of this option is that the app users can do exercises at any time, and the intensity can be selected individually to their abilities. Regularly performed home training strengthens the body, improves the figure and well-being. Applications therefore offer interesting slimming exercises at home for beginners and advanced. It is worth taking advantage of opportunities that technology gives us, especially when we have limited access to group classes and gyms. Even the smallest physical activity is now worth its weight in gold and brings us closer to a healthier lifestyle.
Do you have an idea for an interesting fitness app? At Concise Software we make great ideas turn into great programs for mobile devices. Tell us more about your idea – contact us now! 
More about apps:
Looking for image recognition app? Here's everything you need
How to Create a Dating App That Meets User Expectations
Diet & nutrition apps: How to Create Apps Serving Nutritional Guidelines?
Saving water – 8 useful water conservation apps to calculate water footprint
Wellness App – What to Keep in Mind when Creating Apps for Meditation?
Why should you consider creating medical app and how to do that?