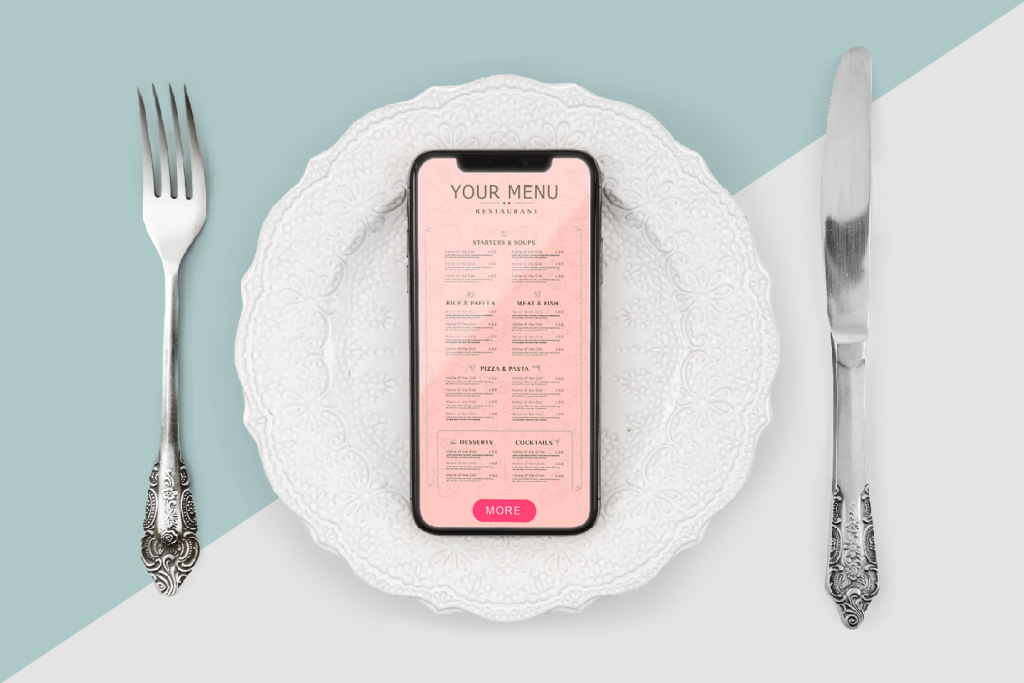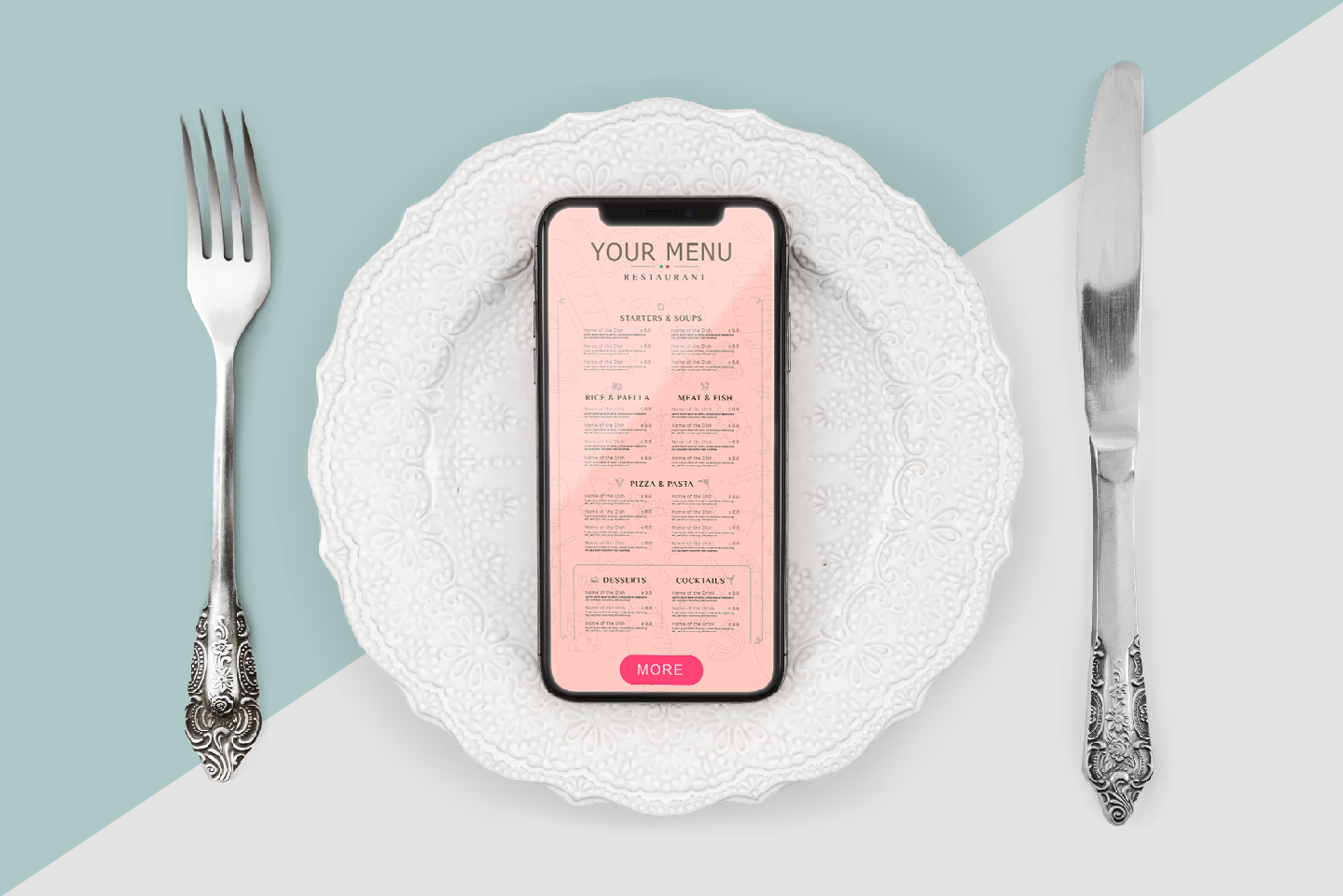 Diet & nutrition apps: How to Create Apps Serving Nutritional Guidelines?
Is creating diet and nutrition apps difficult? Not at all. You just need to keep a few things in mind. Is it worth creating? Of course! It is one of the best growing sectors among mobile applications. People want to live a healthy live and nutrition is one of the most important things to achieve that.
There is no denying that the fashion for a healthy lifestyle is currently being promoted. There is nothing wrong with that, there is no need to prove to anybody that physical activity as well as proper nutrition have a very good effect on the human body. In a slightly worse situation are people who need to lose weight. Then a serious battle begins, where the most important is a strong will, but since almost everyone uses a smartphone it is worth helping. How?
What are nutrition apps? How do they work?
No smartphone will prepare a proper meal or do exercises for its owner. However, it can help remind, prompt or motivate you to lead a healthy lifestyle and break bad eating habits. All you need is to choose the right application and get acquainted with its features. The possibilities are huge and it is worth focusing on the diet apps showing the latest nutrition trends.
Offering diets and providing information on healthy eating are just one thing, but you should also consider creating apps that allow people to track things they eat to make them aware of their eating habits. Based on the food type and intake of calories, nutrition apps will suggest specific changes in the menu in order to achieve a certain goal: lose weight, improve test results or improve condition.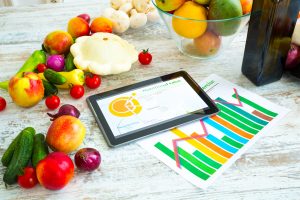 Mobile apps have enormous possibilities thanks to many types of tools. It actually depends only on the programmer which features he uses. It turns out that mobile applications are an extremely interesting direction in the circle of healthy eating, diets and healthy lifestyle.
Diet & nutrition apps market
According to SensorTower's latest survey report, European spending on mobile apps in the health and fitness category grew 70.2% year-on-year in 2020 to an estimated $544.2 million. It is worth noting that the app segment, which includes fitness and nutrition apps such as calorie counters, food diaries, and apps for determining, tracking, analyzing, and sharing vitality and fitness achievements, is projected to surge from $3552 million in 2020 to $5273 million in 2024.
It is clear to see that it is worth investing in mobile apps that can help people improve health by incorporating diets into their lifestyle or developing healthy eating habits in order to implement balanced nutrition.
How to develop diet & nutrition apps?
When developing diet and nutrition apps you need to follow some steps in order to be successful with your application on the challenging market. Which aspects of a healthy lifestyle to embrace? Which features and what monetization strategy to choose? Before a development team starts programming, ask yourself these questions in order to make your nutrition apps attractive to a good number of the targeted users.
1. Market research
Market research should start with a competitive analysis. Check social media profiles, websites, user reviews on app stores and articles on industry portals. Learn the strengths and weaknesses of their strategies. The most important goal is to see what's missing from the industry you're in. This way, you'll find out what brands in your niche aren't offering – but you can.
By the time you start the production process, you will have prepared yourself to conquer the mobile app world. You just need to develop a plan and consciously take your next steps.
2. Key features
You need to ensure that your app has the right features that will enable users to set and meet their healthy goals in an effective way.  
If you are going for a calorie counter, give users the option to use a food database and to view calorie information. Furthermore, it is worthwhile for such an app to have the ability to search for the item by scanning a barcode or uploading a photo of the meal instead of logging food and water intake manually. The apps should count calories on the basis of provided information, tracking both the number and the quality of calories eaten.
The nutrition apps come usually with a database of ready recipes, but you can allow your users to save their own recipes or even build custom grocery lists. To keep them on track, you can take care of some educational content offering tips on nutrition. Based on what they eat, the program would be able to point out good habits and bad ones that need improvement.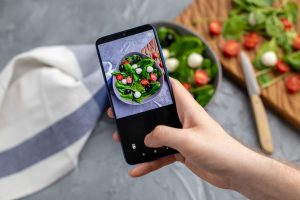 If you prefer to go in that direction, it is worth including a questionnaire during registration procedure to ask the users about weight, height, food preferences, dietary restrictions (for a diabetic a slightly different menu should be created), allergies, and daily routine. 
The users should also have a place to set their health goals (lose weight, build muscle, break bad eating habits etc.). Based on all that data input it would be possible to create a customized meal plan, give diet recommendations and track eating and activity habits to ultimately help the users reach their goals.
It would be easier for the users to track their progress on a dashboard showing all relevant details in a visual way. Such reports will provide meaningful insights on how they are doing and how they could do better. You can keep your users even better on track by enabling push notifications that send reminders and give feedback on a regular basis.
It is worth considering the possibility of connecting your app to other wearable devices. Data from a watch or a fitness band can complement the picture of a particular user in a valuable way. Moreover, think also about social media integration to give your users the opportunity to share their results with friends and to get motivated and encouraged by them.
3. Security
Many people cannot imagine life without smartphones and modern technology. Mobile devices have grown to become portable command centers. We store all important information on them: contact details, private and business messages, photos, videos, and even passwords to log in. Diet and nutrition apps keep record of our private data like schedules, conditions or even body measurements. With a smartphone we can contact friends to share the progress in reaching our healthy goals, discuss our diet with a nutritionist, pay bills, do online shopping, take an online course. These data are of a private nature. 
No wonder hackers are trying their hand at attacking smartphone users and taking aim at apps. It's a good idea to secure your application – lack of proper security will not only cause damage from the attack itself, but will also become a reason for mistrust from users.
4. Monetization
Now's the moment you can start thinking of monetizing your project. Of course – each case is different and may require a slightly different approach. 
You can use a subscription model where users will pay a fixed amount each month to access the service.

There is an option to sell the mobile app through the Google Play or App Store for a fixed, one-time amount, or

introduce a blended model giving access to specific parts of the service for a fee.

Alternatively, you can leverage the potential of automatically placed in-app ads from Google.
 Be sure to explore what your users want and what type of monetization they are willing to "accept."
Examples of diet & nutrition apps 
It's worth noting a few mobile apps that show how you can create a successful program to count calories, implement healthy eating habits and to keep fit.
MyFitnessPal
The app acts as a calorie counter informing on products, meals and snacks (about 11 million) from kitchens around the world. It also gives access to over 350 popular exercises for weight loss. Based on information provided by the users, it allows them to set the weight they want to lose in a week (e.g. 0.5 kg, 1 kg) and set a target daily calorie balance. The selection of a suitable diet is also used to supplement micronutrients and vitamin deficiencies. 
To support the user's motivation it can display graphs of their progress. The ability to create a customized list of products and exercises is also a useful feature. MyFitnessPal has a barcode scanner so its users can search for matches in the product database. The app is also a social network allowing the users to share data, their status and thoughts with friends.
FatSecret
The app is a mobile calorie counter that allows you to control your weight. It contains a large database of recipes and ideas for dietetic meals along with nutritional information. Thanks to its intuitive interface, the application is very easy to use. To compose a proper diet, you need to set a goal (e.g. weight gain, maintaining the current weight, weight loss) and provide the necessary information: gender, current weight, height, date of birth, as well as level of physical activity. 
FatSecret provides a food diary that allows you to plan your meals and exercise diary that allows you to track your workout and your current progress. It also has a weight checker that allows you to create a graph showing your weight change.
Yazio
YAZIO is a fast calorie counter. It offers three diet programs: losing weight, maintaining weight through healthy eating habits, and building muscle mass. Based on the information (weight, height, gender, physical activity level), the application estimates your caloric needs and calculates the percentage of carbohydrates, proteins and fats you should include in your daily diet. Every meal you eat and physical exercise you need to record in the application log. On this basis, it will calculate the calories eaten and burned, and then show you how much is left of the recommended amount. 
You can continuously monitor your progress, track your weight and check your body measurements at different stages of the weight loss process. You can also sync the app with select fitness apps (including Fitbit and Google Fit). Many interesting add-ons (e.g. personal trainer or rich database of fit recipes) can be found in the paid PRO version.
Work with us
Healthy living is easy. And you can start it in a very simple way – by eating differently (better). Losing weight or incorporating healthier food into your diet is a very simple way to make your life more comfortable. Considering these factors – it is worth creating such mobile applications. People want to be healthier and will do anything to be so.
Do you have an idea for a diet & nutrition app? Do you need someone to make it with you? Contact Concise Software! Our specialists will surely advise you!
More about apps:
Looking for image recognition app? Here's everything you need
How to Create a Dating App That Meets User Expectations
Fitness Apps – How to Keep Your App Development on Track
Saving water – 8 useful water conservation apps to calculate water footprint
Wellness App – What to Keep in Mind when Creating Apps for Meditation?
Why should you consider creating medical app and how to do that?