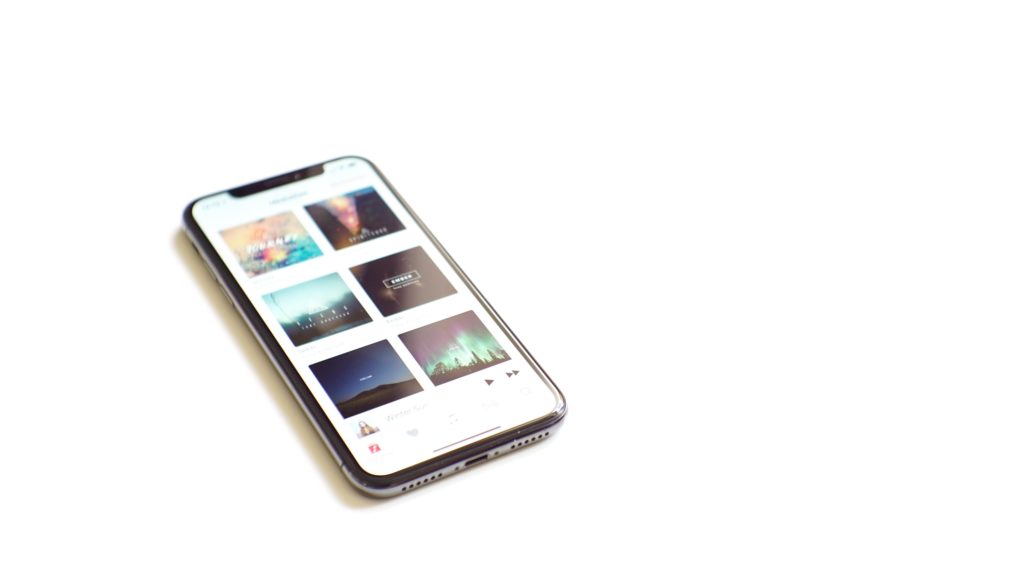 Mobile App Designing: A Step by Step Guide
The use of mobile apps is constantly on the rise in all the regions of the world. And yet, many mobile app development projects still fail. Why is that? Most of the time, it's because the app creators didn't invest enough time in app designing.
If you've decided to build an app for your business, be aware of this:
The massive popularity of mobile apps has generated massive competition on the market. Still, entering the mobile world can be incredibly rewarding if you dedicate enough time to designing your app for success.
An attractive design has a huge impact on the performance of a mobile application on the market. It makes using the app much more pleasant and eventually increases sales – especially if your app is an e-commerce product.
App designing is something that sets you apart from the competition and can serve as the crucial difference between developing an average and an amazing product. Easy navigation and beautiful interfaces are some of the most important traits of a mobile app.
So how do you create a great app design? Read this article to learn the ins and outs of the app designing process and see how you can elevate your app design to help your digital product become successful.
Mobile app designing – a step by step guide
1. Establish your application's purpose and goal
The first step to a successful mobile app design is identifying its objective. Why are you designing an app in the first place? This is just one of the many questions you should be asking yourself:
What is the underlying goal of your app?

What would you like users to do with it?

How are you going to make your app attractive to users?

What is the problem you would like your app to solve?

Why would users choose your app over the apps of your competitors?

How does your app set itself apart?
Establishing clear objectives for your app and writing them down will give you a valuable reference point that you'll be returning to throughout the entire process of designing your app. If one of the answers to these questions ever becomes unclear, having it all jotted down will help you keep your team on the right track and boost the chances of your app for dominating the market.
2. Develop a general plan for your app
Now that you have all the answers, it's time to develop an outline of your project scope. During this stage, you will be going a little deeper into how exactly your app is going to bring in profits.
In other words, this is the best time to consider your monetization model. After all, you're not building an app pro bono. You can choose from many different models, such as in-app purchases, advertisements, paid subscriptions, and others. Sketch out a path for your chosen model to see how it will work within your app.
This is also the stage when you draw a roadmap of your app – what its critical functionalities are, who exactly it's for, and a step-by-step guide to help you get there. You need this kind of specification before approaching the development team of your choice.
Also, don't forget to research your niche and your competitors. That way, you'll understand the problems your target audience faces and how your app can help solve them in a unique way. This type of research is a foundational step in the process of app designing.
The world of mobile apps is highly competitive and diverse, so you need to make sure how your app fits into all of that. Just because there exist many similar apps to what you're trying to achieve, it doesn't mean that yours won't succeed on the market. 
By researching your competitors closely, you will learn which features their apps are missing and then fill the gap with your app. It's a good idea to read reviews of competing apps closely. That way, you'll learn what users like and dislike about them, or how they wish the apps solved the problem.
3. Create a wireframe for your app
A wireframe is the first sketch of your app's visual architecture. This is where you take all your objectives into account and create a blueprint of how your app is going to look and function. You can start by sketching it all on paper.
However, digital wireframes developed by professional designers make working with these initial designs much easier – especially once your wireframes become more detailed and complex.
Building a wireframe is an excellent opportunity for realizing your vision and putting it into the limits of a mobile screen. There's no need to worry about colors or fonts at this point; you don't have to make any specific design choices. This step is all about building workflows and establishing the overall structure of your app.
Thanks to the previous steps that you've completed, you will know what your app is going to do and how it's going to do that. You can develop a wireframe to represent it visually and create a more detailed outline of how the features of your app are going to work.
Use the best tools of the trade. To develop wireframes, designers take advantage of a wide range of tools such as Sketch, Pidoco, iPlotz, and Axure. When your wireframe is ready, it will provide the development team with a nice overview of which screens they need to build and how they're all connected to one another.
To check whether your wireframes are well-designed, create a click-through model using a tool like InVision. That way, you'll be able to click through all the screens as if you were interacting with the real app and test whether the navigation you set out makes sense.
Ask your colleagues and friends to test your wireframes and collect their feedback about the navigation of your app. Designers usually test their wireframes with a small group of users who directly represent the user personas.
Is the app intuitive? Do all the screens and elements make sense? If you find any problems in your navigation, screen order, or layout, you can easily adjust your wireframes and then test them again. Keep on testing the wireframes to come up with the best possible design.
Read more: How to make a good app wireframe – here are our thoughts
4. Design and implementation
Once you have the workflow figured out, it's time to think about the actual design of your app – how it will look, feel, and function. You can do that by creating realistic mockups and prototypes. This is where designers usually decide which fonts, color palettes, and design elements they will use.
This step is very important because the design of your app will leave a powerful impression on your users. That's why you should dedicate an appropriate amount of time to it. A professional and captivating design is what will make your app successful.
How to design a mobile app?
Now that you know what the basic process of designing a mobile app looks like, it's time to review all the different options you can use to realize your idea.
It all boils down to three choices: you can either design a mobile app yourself, delegate the task to a freelancer, or hire a professional software development agency that offers access to expertise in areas such as UX design or product development.
Here's a short overview of each option presenting its pros and cons to help you make the right decision for your app.
Design the app on your own
The undeniable advantage of this option is that it allows you to save a lot of money in comparison to hiring a full-time designer or agency. You can take advantage of a wide range of tools for creating wireframes, prototypes, or even more advanced app builders. However, this option requires you to be a little more hands-on and able to come up with different design elements on your own.
Note that these tools have their limitations as well and might restrain your design options. If you need complex design and have specific needs, or you're developing an app for a highly competitive market, an app builder might not be enough. You will need to take advantage of the skills and expertise of designers.
Work directly with a freelance designer
So, you already have a vision for your app and what it will look like? Now you need someone to realize your vision. The best way to proceed is by hiring a freelance designer and working with them directly. You can either hire a local freelancer or, if you don't have any connections to designers, check different designer portfolios online.
There are many different portals like Upwork or Freelancer that allow business owners like you to connect with designers directly and hire them for your project. When reviewing potential designers, check their previous work with your vision in mind. You need to find a perfect match in terms of skills and style.
The option of getting a freelance designer on board is less expensive than hiring a professional software development agency. However, you need to make sure that your vision is crystal clear and that you have the necessary resources to manage the designer under your wing.
Hire a software development agency
This option is the best choice if you're developing a product that needs to be sophisticated, handle complex functionalities, and be released as quickly as possible to gain traction on a highly competitive market. 
By hiring a professional agency, you can be sure that the entire process is taken care of. The agency offers a wide range of expertise that allows building your app from scratch – and that includes product development and design.
Reach out to different agencies to get quotes and check whether they're a good fit for your app development project. This option is the most expensive one. However, if you need to have things done in a specific way and have the resources for it, it's easily the best option out there. By collaborating with an agency, you'll boost the chances of your app succeeding on the market.
Basic app designing tips you should know
Easy navigation
Mobile apps need to have easy, intuitive, and straightforward navigation. That's why you should design your product with navigation in mind and ensure that users have a seamless and pleasant experience with your app. It's best to stick to layouts and elements that are familiar to users. Make your app finger-friendly – the buttons and links need to be large enough for people to click on them, this ensures an easy navigation.
Make your design simple and minimalistic
To keep your app on trend, go for a modern look and don't be afraid to use whitespace. That way, you'll be helping users to focus on what matters most: the special features your app offers. Using familiar phrases and symbols will keep your app easy to use and simple, building a streamlined user experience. That way, you'll also avoid creating an overwhelming layout that motivates users to abandon the app.
Choose your color palette and fonts carefully
Color psychology is a serious thing, and you shouldn't underestimate its impact on how users receive your app. Similarly, your choice of fonts is going to influence the look and feel of your app. So make sure that these design elements communicate the message you want to get across and pick them carefully. Avoid mixing too many different colors and fonts. You're looking to create a consistent and professional look. If you already have brand guidelines that suggest specific colors and fonts, stick with them in your app design, and your mobile app will become a seamless extension of your brand.
Visual hierarchy of your app
Designers use the idea of a visual hierarchy to refer to the size and impact of different elements you find on screen. They use visual weight to make sure that the most important aspects of your design stand out and instantly attract users. You need to develop a clear visual hierarchy that helps people orient themselves within your app.
Be consistent
Visual consistency is critical for creating a professional and modern look within your app. All the typefaces, labels, and buttons need to be consistent. Also, interactive elements should work similarly throughout the app. Note: Your design should be consistent across various products if your company already has a mobile app.
Key takeaway
The process of mobile app designing is a critical stage of building a digital product that has to compete with many other apps on the market. By delegating the task of designing your app to a team of professionals, you can be sure that your app maximizes its chances of success, attracting users, and generating profits for your company.
Are you looking for a mobile app development team that offers services such as UX design and product development? Get in touch with us; our teams have helped businesses across different sectors develop unique mobile apps.
This may interest you:
Cross-platform mobile application – which technology you should choose?
Mobile app development cost – how to create an estimate for your project?
How to make a rapid prototype for mobile apps?
UI for mobile apps – How to create a nice and useful product?
Mobile application – 5 good reasons why you should integrate social media
How to improve your mobile app with conversational UI
What's the cost of developing a mobile app?
Investing in a mobile app – 6 good reasons for business to allocate funds
Single page applications: How to create successful software?
Native app vs. hybrid app – which one should you choose?
Java vs Kotlin: which is better for Android Apps Development?
Wireframe – How to make good wireframes for app development projects?
What is Flutter? Here is everything you should know
JWT authorization: How does it work for web applications?