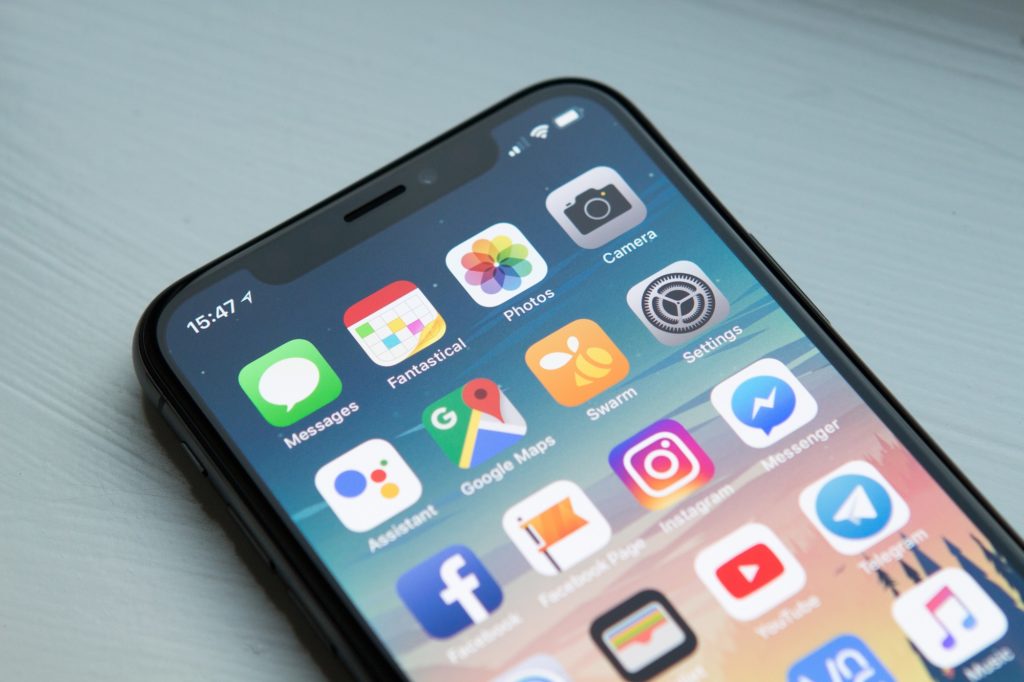 6 best reasons for investing in a mobile app for business
Technology is at the core of businesses across practically every industry. One of the most common technology implementations is a mobile application that brings a company's products or services to customers. Investing in a mobile app is a smart move nowadays. More consumers than ever use mobile devices to make purchases, complete tasks and interact with brands.
But mobile apps can also serve as direct sales and marketing channels. Experts predict that by 2020, mobile apps will generate around $189 billion in revenues through app store downloads and in-app advertising.  
Mobile apps offer brands an unprecedented wealth of opportunities for engaging consumers because it's reaching a target audience with a mobile application is easy. That's why business owners invest in mobile app development to increase their bottom line and boost their business growth.
Here are 6 good reasons that make it clear how your business stands to benefit from investing in a mobile app.
1. Boosting brand exposure and driving engagement
A mobile app development services will provide exposure for your products and services in many different ways. One of the best methods to achieve that is by adding social features to your app. Mobile users spend a lot of time on social apps like Instagram or Facebook. If you include social features, you'll instantly make your app more attractive and drive customer engagement.
For example, in-app messaging, likes, shares, and comments allow customers to interact with each other, share their thoughts about your products, and build a community around your business offer. All in all, an app with a wealth of social features helps to increase the social standing and reputation of any business.
Moreover, increased customer engagement will directly translate into an increase in the sales of your product or service. Mobile apps make it easy for potential customers to access your offer – they can reach you directly on their mobile devices. You can also equip your app with communication features such as a support desk or real-time chat to deliver excellent customer service and answer all the questions users might have about your offer.
2. Direct marketing channel
Another advantage of mobile apps development services is that they serve as a direct marketing channel for your brand. Customers can use your mobile app to learn about everything relevant to your business – your products and services, new releases, special promotions, and other things going on at your company. You can notify people who download and install your app through news feeds, reminders, or even push notifications sent to the right users at the right time. All of that makes it easier for businesses to connect and interact directly with their customers.
Moreover, you can benefit from the information about customers to segment your target audience and market specific products or services to each segment. Instead of spending a lot of money on traditional marketing channels, you can make the most of your mobile app by packing it with helpful features that make connecting with your customers effortless.
3. Analytics data for driving growth
When users install your mobile app on their devices, they become the source of valuable information you can use to understand their needs better an optimize your offer. Mobile apps allow companies to collect, analyze, and leverage customer data.
You can use a mobile app to capture information about customer behavior and preferences easily – and then use these insights to make your marketing strategy even more useful. You'll understand the needs, desires, and motives of your target audience, see which pathways or features are most popular, and who your users are.
All that information will enable you to make the best strategic decisions for your business and provide consumers a highly personalized experience.
4. Excellent customer service
Another perk of investing in a mobile app development services is that it allows your business to be there for the customer when they need you most – because they're in doubt or have some questions about your product. If customers can't reach you then, you'll miss out on an opportunity to make a sale.
Moreover, if your existing customers can't reach you when a problem arises, they most likely won't remain loyal to your brand for long. A mobile app helps to bridge the gap between customers and businesses, especially if it includes a wide range of communication and customer service options.
An example of such a feature is a live chatbot that answers basic queries and smoothly delegate questions to human customer service reps when needed. Bots also allow to save up on customer service – you won't have to hire a human rep to be available to your customer base round the clock.
5. Enhanced visibility
One of the critical benefits mobile apps bring to businesses is the boost in visibility that helps to build brand awareness efficiently. A mobile app is an enthronement where you can regularly interact with your target market to foster their trust and loyalty.
Consumers who are frequently exposed to your brand – and they are if they see your logo every time they look at their smartphone – are more likely to choose you when they decide to make a purchase.
That's why mobile apps are considered such an effective strategy for promoting and building brands. They enhance the visibility of your brand and help you become part of your customers' lives.
6. Personalization and retargeting
Businesses that provide their target audience with mobile apps offer something more than just a convenient and captivating software product. They also get to deliver a personalized experience that helps to establish an emotional bond with the customers.
It starts with remembering users' privacy settings, allowing them to create wishlists and shopping carts, and recording their progress in rewards programs. All these personalization elements make the customer feel that a business really cares about them. A personalized experience also makes mobile apps more usable since users don't need to log to get what they want.
Personalization goes hand in hand with retargeting. A mobile app can encourage users to return to abandoned carts, make new orders, or simply visit your store. By analyzing user behavior patterns, your app can automatically remind them to complete unfinished actions. You can also use geolocation services to invite users to your store when they're passing near it.
A mobile app is instrumental for retargeting campaigns. It remembers the search and shopping history of individual customers to keep them informed about discounts and special promotions for products in which they were interested.
Investing in a mobile app is a smart move
Mobile apps offer a significant competitive advantage for businesses that want to build a loyal customer base and offer a fantastic experience to their target audience. It's impossible to take a business to the next level without the help of technology. And mobile apps are one of the best strategies for helping companies to reach their full of potential.
Read more: Mobile app development cost – how to estimate a mobile app development project
Are you looking for a team of expert mobile developers who could build a functional app for your business?
Reach out to our consultants; we have helped companies across different sectors make the most of their presence on the mobile scene.
This may interest you:
Cross-platform mobile application – which technology you should choose?
Mobile app development cost – how to create an estimate for your project?
How to make a rapid prototype for mobile apps?
UI for mobile apps – How to create a nice and useful product?
Mobile application – 5 good reasons why you should integrate social media
How to improve your mobile app with conversational UI
What's the cost of developing a mobile app?
Mobile App Designing: A Step by Step Guide
Single page applications: How to create successful software?
Native app vs. hybrid app – which one should you choose?
Java vs Kotlin: which is better for Android Apps Development?
Wireframe – How to make good wireframes for app development projects?
What is Flutter? Here is everything you should know
JWT authorization: How does it work for web applications?