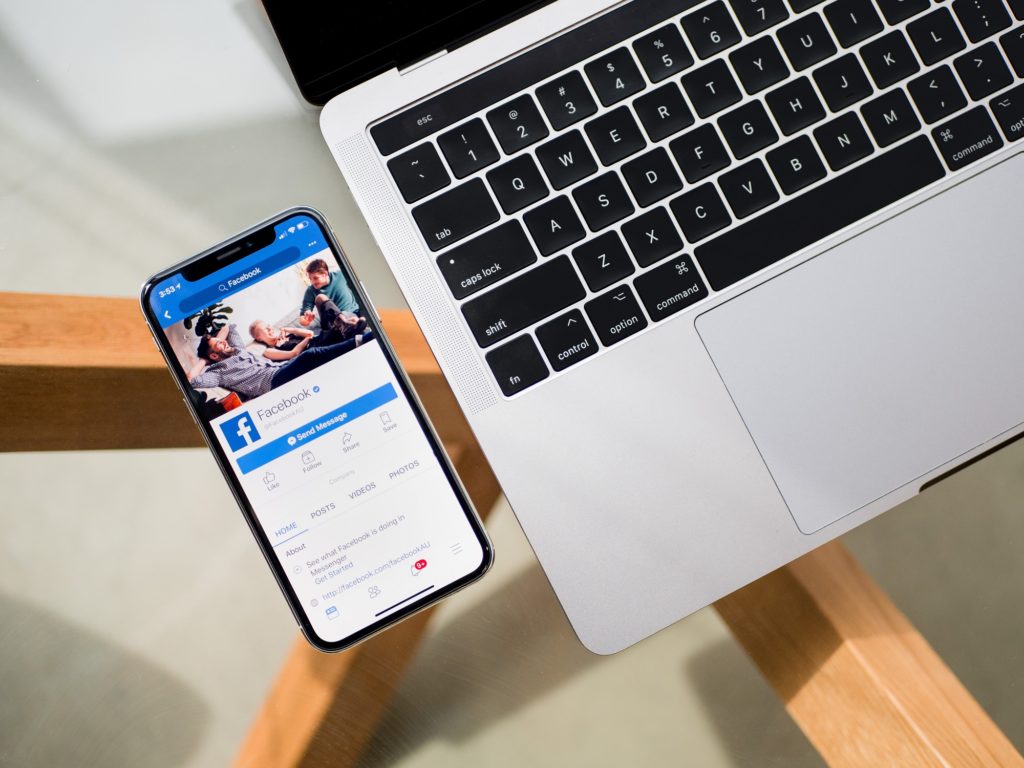 Why you should integrate social media into a mobile application?
There's a good reason why businesses are investing in a mobile applications today. A well-designed and functional mobile application delivers an excellent brand experience to users, offering companies more opportunities for educating and engaging their target audiences. But to make the most of mobile development, businesses need to bring social media into the equation.  
If your app doesn't include social media buttons, you'll be missing out on incredible opportunities for increasing your brand's visibility, growing your audience and generating more quality leads.
Here are 5 good reasons why integrating social media will keep your business on the leading edge of your industry and way ahead of your competition.
1. Social media enable greater app functionality
A social media integration inside your app can greatly enhance its functionality. A mobile application like Instagram has redefined the way brands can take advantage of social media networks. Instagram has a social media platform integrated seamlessly into its setup – for example, users can log into the app using their Facebook account and share Instagram-filtered pictures on social networks such as Facebook, Twitter, Tumblr, and Flickr.
Some apps use social media integrations even further. Consider dating apps like Tinder. Tinder pulls data from Facebook when users log into with their accounts to show mutual interests and friends with matches.
In both cases, social media integration elevates the functionality of these apps and delivers a fantastic user experience. Such integrations can be used by companies to enable a rich selection of features: adding a product to a wishlist, recommending products to other users, or marking products as liked. Later, users can find recommendations made by people they follow on social media, adding credibility to products, and inspiring a purchasing decision.
2. They can make your mobile application go viral
By intertwining social media with your app, you'll boost its chances to be discovered and downloaded by users. Your target audience might stumble upon your app while browsing their social media feed – for example, by seeing that people they follow are already using it. That kind of social proof inevitably leads to a higher number of sign-ups. Moreover, if consumers see that their friends are using the app on a regular basis, they'll be reminded to use it as well – your mobile application will get more visits and enjoy higher usage.
That's also why virality is so closely associated with social media presence. Social networks encourage interactions between hundreds of thousands of users. If one user with many followers picks up your app, it may easily catch with others. A medium like social media is what allows digital products to go viral, so investing in quality integrations with social networks is a smart move.
What's more, businesses can use social media to announce the launch of new products, deals, and promotions. A viral campaign on any social platform can give a huge boost to a mobile app.
3. They bring you greater visibility
According to the latest estimates, today social media count over 3.48 billion users, and the worldwide total is growing by 288 million! In short, social media are full of people who could become the users of your app.
Social media have an incredible influence on consumer decisions. Social media is everywhere – on our desktop computers, laptops, and mobile devices like smartphones and tablets. With a great percentage of online traffic attributed to social media sites, ignoring them would be a huge mistake. Especially if you want your app to gain traction of the overcrowded mobile scene.
If users of your app share their activities with social media sites, you can be sure that your product's visibility will skyrocket. Consumers are interested in other people's opinions, and if they see that their friends and family are using your app, they'll be willing to download and test it as well. That's how social media help to boost the visibility of the app: it caters to a massive user base.
Don't forget that social media sites are high-action places. Content posted on social networks gets a lot of clicks and other forms of engagement such as likes or shares. As a result, social media can bring a higher return on the total number of visitors because consumers will keep seeing your app all over the place.
4. They give you plenty of data for analytics
A social media integration in a mobile app comes with another significant benefit: it provides businesses with plenty of valuable data they can process and analyze to discover new insights about the behavioral patterns of users.
Social media sites offer access to a rich collection of data: likes, dislikes, frequency of activity, peak activity time, and much more. Companies that integrate with digital products with social media can use this analytics data to develop strategies that generate better results. Optimization is critical in the mobile app world, and connecting an app to social media makes discovering user feedback much more straightforward.
5. Social media can dramatically increase your revenue (if you use them right!)
Tight integration between social media and app gives businesses plenty of marketing advantages. But it can also play a critical role in sales and lead generation. If you bring more people to your app, you'll have a large volume of traffic that makes it possible to experiment with new sales and revenue channels. By testing what works and what doesn't bring any results, you'll be able to focus on sales strategies that are most beneficial for your business and allow reaching your business goals.
For example, if your app is paid, you can use social media platforms to inform your target audience about updates – that easily leads to more downloads, making Facebook into a sales channel. If you have an e-commerce app, you can boost the visibility of items on social media with the help of social sharing results. Again, that will help you to boost revenue from the sales of these items directly.
Read more: 6 best reasons for investing in a mobile app for business
Integrate your mobile application with social media
These reasons should make it clear that investing in an app intertwined with social media is a smart move. Social media help to make a mobile application stand from the crowd, which is essential for businesses operating on the busy mobile market. They boost the app's visibility, offer opportunities for creating new revenue streams, and deliver an excellent user experience.
Are you looking for a team of mobile developers who know how to integrate social media with mobile application efficiently?
Get in touch with us; we help companies across many industries to win the mobile game by providing them with successful digital products.
This may interest you:
Cross-platform mobile application – which technology you should choose?
Mobile app development cost – how to create an estimate for your project?
How to make a rapid prototype for mobile apps?
UI for mobile apps – How to create a nice and useful product?
How to improve your mobile app with conversational UI
What's the cost of developing a mobile app?
Mobile App Designing: A Step by Step Guide
Investing in a mobile app – 6 good reasons for business to allocate funds
Single page applications: How to create successful software?
Native app vs. hybrid app – which one should you choose?
Java vs Kotlin: which is better for Android Apps Development?
Wireframe – How to make good wireframes for app development projects?
What is Flutter? Here is everything you should know
JWT authorization: How does it work for web applications?