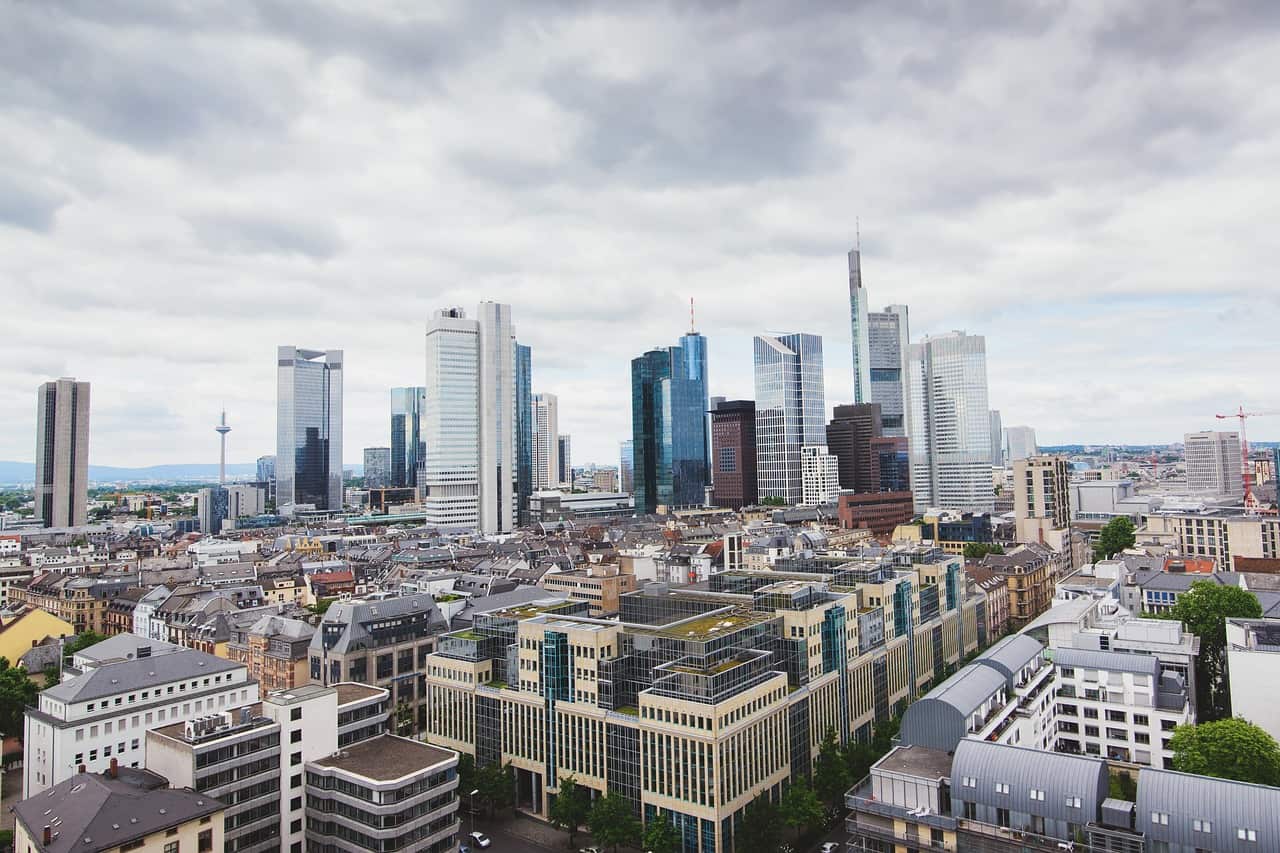 What is the importance of software in real estate?
Real estate management is an area where you can definitely benefit from software support. Growing one's own business is one of the most important motivations for people who seek software support in managing their properties. This approach definitely reduces costs, supports the image of the business, and can also encourage new customers to use the services. In this blog post, we point out the reasons why software in the real estate industry is so important. 
Whether you own multiple properties and rent them out or actively market them, or simply maintain and manage apartments among rental users, you probably know how challenging it is. Keeping paper records and the lack of automation in this industry often leads to situations where we spend a lot of time on things that software can do for us just as well. In 2021, according to Grand View Research, software implementation services in the real estate industry were worth a total of $9.73 billion. By 2028, a very conservative estimate suggests that revenue from these services will already be $18.66 billion. It is also one of the fastest-growing sectors: according to the researchers, it is experiencing a CAGR of 9.7% from 2021 to 2028. These are incredible numbers, which indicate the high prospectiveness of this type of services, as well as the great interest of companies in IT services in the real estate industry. 
When it comes to the real estate and software industry, there is a lot of focus on service automation in a broad sense. Instead of manually entering many documents in CRM systems – tailored software can do the work of several people flawlessly and, importantly, even instantly. Instead of waiting several days for an invoice from a company that deals with real estate, you can receive it automatically, thanks to specially designed automations. It's worth noting that when designing any solution for the real estate industry, it's important to listen to your client. At Concise Software, we have clearly defined processes that allow us to reach out to all our customers' needs. At the solution design stage, we ask a lot of questions and also conduct workshops with our client to get the most out of the relationship. We leave nothing to chance and clearly point out the elements that need to be specified in the solution. At every step we emphasize how many advantages the software can have in case of real estate market – and what benefits can arise from the implementation of a given functionality. Our client is thus perfectly prepared for the advantages that can bring new value to his business. We look not only from the point of view of business – because we are business too. We try to look at the software also from the point of view of a consumer, an ordinary employee who will operate a given solution. This gives us a wide perspective on software development. 
Property management software – what can you gain thanks to it? 
In the context of property management software, or if you prefer – real estate CRM software, it is possible to gain many benefits which ultimately translate into results of the business in which the software is implemented. Among the significant advantages of using the benefits of IT industry and its solutions are: the ability to more easily scale your business, implement innovative solutions, solve problems with intelligent automation, increase customer satisfaction, the ability to enter new markets, gain new customers (also with a different buyer profile), and ultimately – increase profits by reducing business costs. All of these advantages of introducing software into the real estate industry result in what we pointed out above. The possibilities of using modern solutions in property management at every level are enormous and this is expressed in the interest of many customers. 
As we continue to discuss the usefulness of real estate management software, we will use two examples that will be the crown proofs for you that it is worth investing in modern solutions in your business. Think about where you would like to be in a few years and tell us about it – if you already have an idea for software that can help your business – feel free to contact us! Our team will make sure that your vision becomes reality and all the benefits of software implementation in your company – a fact. 
In the next two examples we will use two companies. One manages warehouses for rent on a large area, the other is a real estate agent who intends to use modern solutions from the IT industry. What can these companies gain? 
Example number one – real estate management software in a warehouse rental company
Let's assume that we are dealing with a company that manages warehouses. There are a lot of them but they can only be rented. In one month, the company performs over 500 transactions related to the maintenance and income from renting the warehouses. They are used not only by companies, but also by retail consumers who want extra space to keep their stuff. So far, everything has been handled through a simple CRM program that has been with the company since its inception. However, as the company intends to grow, as well as acquire new customers, and offer innovative services – it needs to implement more advanced software. How can we support it in providing its services? What can such company achieve by using software in its processes? 
Payment processing and generating bills and invoices can be done automatically, without human intervention. What is more, such documents will be free from errors during their creation which can happen if a lot of such documents are generated on a monthly basis. Each operation of this type causes that a certain part of resources in the form of a particular person's time is devoted. If we manage to remove the need to devote time to this type of tasks through automation – a person previously delegated to manage invoices and documents – which can be automatically generated and sent to the warehouse landlords, we will be able to delegate it to completely different tasks. It is also possible that we will use the regained time to expand this person's skills through training. Thus, we will save a lot of time and ultimately money that we will spend on such tasks. 
A storage rental company can use software to provide its customers with an application through which they will be able to rent a garage online, pay for the order and declare the collection of keys, or obtain access codes online – if the company has electronic locks installed. It is possible that the phone with NFC will become the access device to such a warehouse – then the customer gets a very convenient possibility of accessing the warehouse assigned to him. Specialized software in the warehouse can also improve internal company processes through automatic reminders about unpaid invoices, generating messages to latecomers – allowing warehouse managers to focus on the most important tasks. The software is able to perfectly manage such processes. 
Additionally, if a warehouse owner is looking to expand their business – a mobile app is a very important advantage for customers, which in the long run can allow them to lower prices and fight for a whole new profile of warehouse buyers for rent. The marketing aspect of software in the real estate industry is very important and worth keeping in mind. Any company that offers services based on significant marketing advantages can reach new customers and better tailor their offerings. 
Example two – real estate agent. How can he benefit from software in the real estate industry? 
Real estate management software in this case is an amazing help for a real estate agent. This one, by using the potential of applications or automation inside his infrastructure, can automate sales processes – welcome messages, and even independently manage reservations for specific properties, appointments / viewings of specific properties or apartments. Additionally, a real estate agent using software in their processes, can optimize costs resulting from specific duties – such as delivering documents or making prompt payments. In the real estate market it often matters whether our customers are satisfied with how the sales process is going. 
Moreover, within the software of a particular real estate agent, it is possible to create a database of available properties for sale or for rent – also on a short-term basis. This type of system can be freely linked to platforms such as AirBnb so that specific listings don't duplicate each other, and a well-built internal CRM system will allow you to manage each of your properties very harmoniously. Reporting breakdowns in rented apartments is also a very important issue that can be perfectly managed with software in the real estate industry and this is a well-known fact. Many companies use this type of solution to offer a high level of comfort to their customers. 
You already know that real estate software is an extremely useful tool. It makes it possible to automate many processes, reclaim the time of many employees, speed up many tasks and ultimately – save money. This is essential in business.
Concise Software – we are your partner in real estate software development. Take advantage of our experience
We know how to create software for the real estate industry. Many satisfied customers over many years of our activity speak for our experience and skills. We advise clients from various industries on how to create modern, innovative software solutions for various industries. We have worked with the best in the automotive, banking and property management industries. 
In addition to extensive experience in these areas, we have a strong business focus which means that each software we create – is also well thought out in terms of business usefulness to our customers. We organize workshops with the client and point out the best practices of software development, and we have an excellent team creating the design of each solution we develop. 
Do you have an idea for using software in the real estate industry? Do you want your project to be handled by people who know their job very well? Contact us and let's create together a solution that will be best for you. We will show you how your dreams can become reality. 
You may like to read:
Property Management Software: How to Find the Best Match?
PropTech: The Real Estate Industry is Going Digital
RPA in real estate: How to leverage automation?
Virtual tours of real estate: Enhancing the Home-Buying Experience