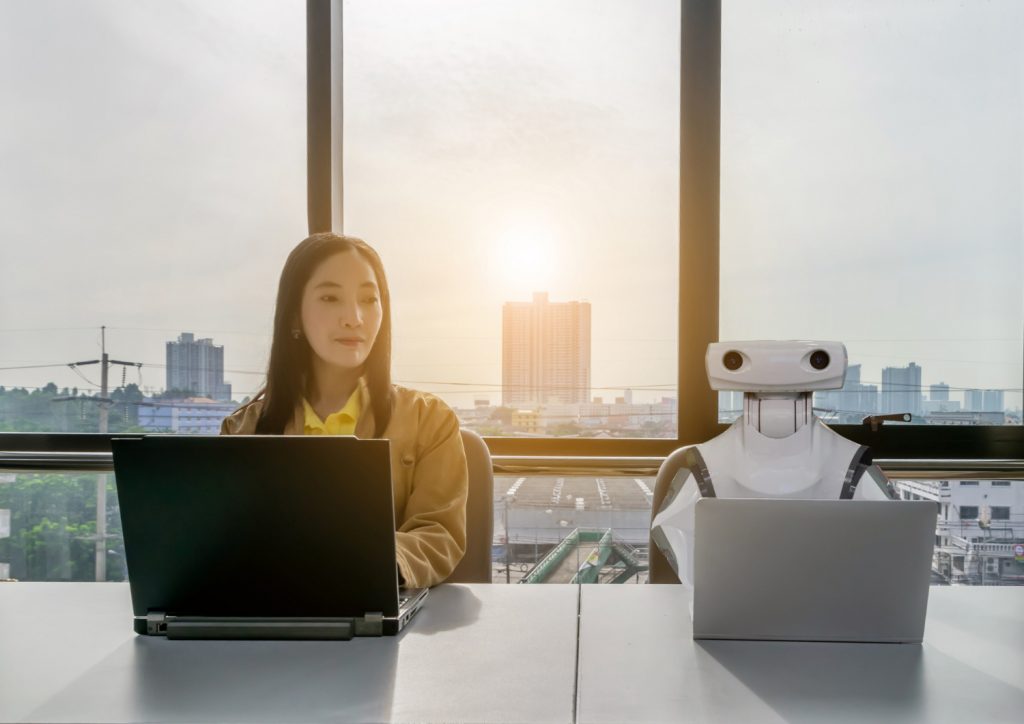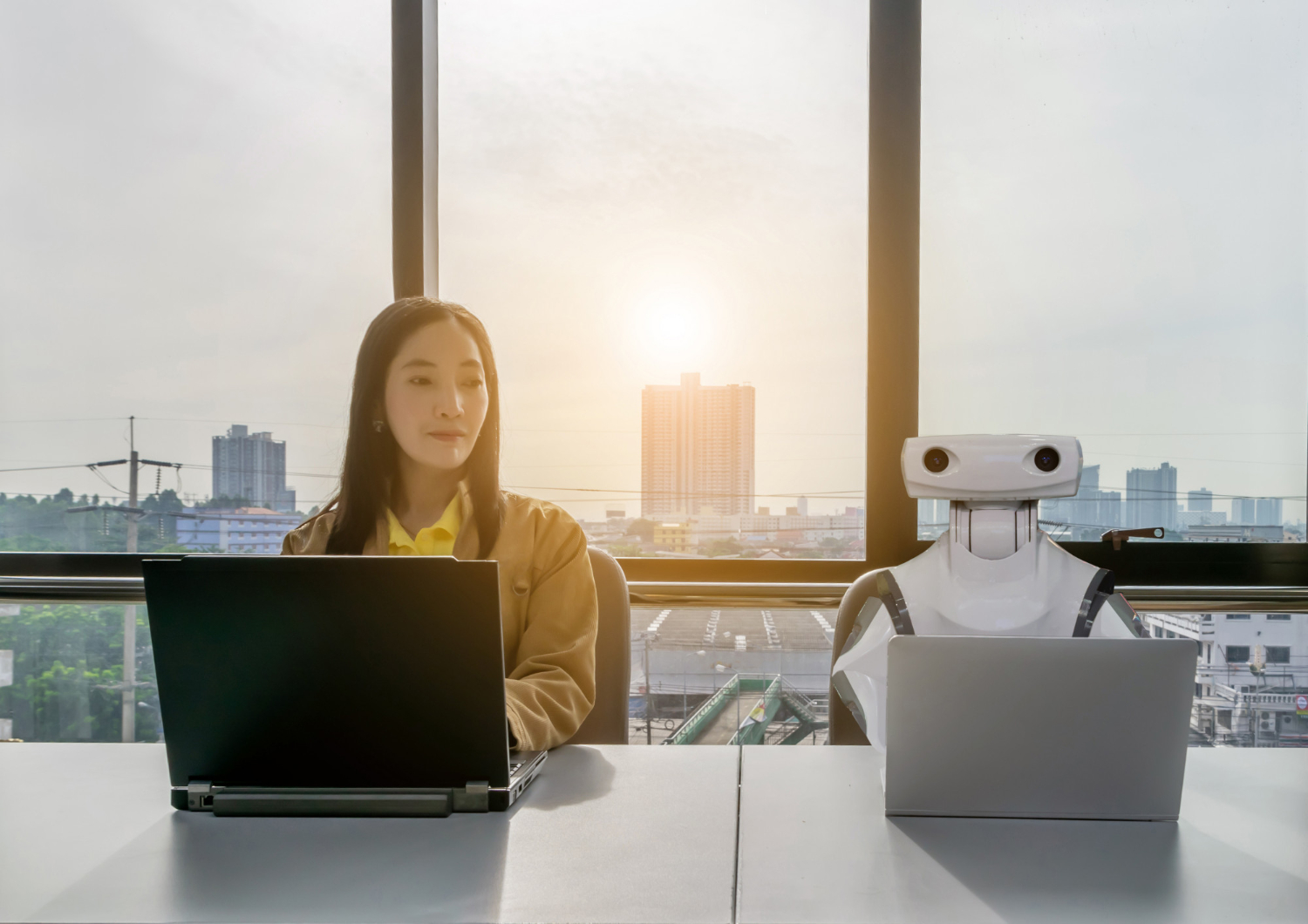 RPA in real estate: How to leverage automation?
Robotization, the use of solutions such as RPA allows you to free yourself from repetitive, tedious activities that can be done automatically, without human intervention. This approach makes it possible to optimize processes and reduce costs. Also in the real estate market. Thanks to the application of RPA in real estate, landlords and property managers can breathe a sigh of relief.
The automation or robotization of specific processes is a very important trend in various industries. The real estate market is also very keen on taking advantage of technological achievements, looking at benefits that come with using RPA in real estate.
Property management is quite a challenge these days, also because of the growing needs of customers. It turns out that managing a number of properties generates costs that can be easily reduced by implementing RPA solutions. We are talking here about property maintenance or processing applications of tenants. With the use of RPA in real estate, many tasks could be streamlined and improved in efficiency. But what exactly is RPA?
What is RPA? Here's what you need to know
RPA is the technology that is easily scalable and versatile. Robotic Process Automation (RPA)  was created to relieve people of the robot's role that taps the same data on the keyboard and clicks the mouse hundreds of times in different windows, handling the same processes. In a nutshell, RPA is there so that people can spend more time doing creative, value-added work rather than simple, repetitive tasks. 
For example, a robot can support an accountant who normally spends most of the day entering data from invoices, bank statements and other financial documents into a system. RPA would allow such a skilled employee to do more creative work (e.g. cost optimization) rather than retyping data. RPA robots simply replace people in their role as human robots, taking over many simple, time-consuming and repetitive activities.
RPA technology has already been deployed across many industries. The real estate industry is no exception. Looking at the typical tasks performed by property managers or realtors, you can say that the vast majority of these activities can be automated by implementing RPA in real estate:
Finance and accounting – processing of invoices, account reconciliation, performing background and credit checks, accounts payable and receivable, tax reporting

Property management – customer data management, tenant onboarding, portfolio management, communication with tenants, processing lease agreements

Marketing and sales – NAV calculations, chatbots, email marketing, data analysis, syncing the leads
All those things used to be done or are still done by people, but thanks to implementation of RPA in real estate they could be supported and streamlined by software robots.
Automating business processes with RPA tools involves using intelligent software to map human tasks and processes performed across many systems. RPA is a non-intrusive software built "over" the software the enterprise already uses. RPA robots read and interpret existing transactions by processing applications, extracting data, eliciting responses and communicating with other electronic systems. Once a robot finishes working on a file, it sends a message to specific individuals with information about tasks completed and necessary follow-ups.
Robotic Process Automation is therefore a computer program that uses the potential of machine learning and artificial intelligence. With the help of RPA you are able to program a computer to process repetitive activities, perform calculations, maintain databases.
The most interesting advantage of Robotic Process Automation, according to some, is the ability to connect together multiple computer applications such as MS Excel, ERP system (e.g. SAP or Golem), Power Point, e-mail or quality management system. In general, any software that a company uses can benefit from robotic process automation. There are no limitations here.
How to apply RPA in real estate?
Having some undeniable advantages, RPA technology is able to respond to the typical problems of the real estate industry. First of all, RPA in real estate allows companies to automate tasks that are so far performed by humans. Many of these tasks are subject to some risk of errors. Let's assume that data was wrongly submitted by a human into a CRM or ERP system. It could even cause some legal problems.
So it seems that RPA in real estate is not only to simplify tasks, but also to eliminate mistakes resulting from high volume processes. Instead of wasting your time to fix errors occurred during the manual process of data entering, you can take advantage of RPA solutions to prevent them from happening. Wherever there is a large amount of data to manage, RPA robots would work perfect for handling such data-based processes.
The real estate market is a challenging one. There are plenty of situations in which using RPA in real estate may prove useful. Real estate companies that have already implemented RPA robots managed to reduce the employees' workload, allowing people to handle tasks that are really important and require human involvement. The employees can focus now on more strategic activities that are crucial to their company. They also have more time for self-development, which is also very important in the real estate market. 
Concise Software has a very rich history of working with robotic process automation (RPA). Our knowledge is our greatest asset that we have nurtured over the years. Based on our experience from different proptech projects, let's check the most common applications of RPA in real estate.
Accounting
Payment processing and keeping all the formal requirements is a part of the business. Real estate companies generate a significant amount of data. It is very easy to make a mistake which is then difficult to correct. 
Let's imagine that a client of XYZ company rents an apartment for a week. Short-term rentals are still very popular, also in business applications. After placing the order, it is necessary to confirm the reservation and handle the payment. It is necessary to download the company / individual data, prepare documents and set up the system waiting for the payment or processing the payment. 
Thanks to the implementation of RPA in real estate, the process does not involve human assistance any longer. People have only to supervise the whole process, catching mistakes. A properly implemented RPA system takes off the burden, eliminating all possibilities of errors effectively.
Property management
In the case of property management, it is important to ensure that tenants can report problems easily. Let's say, there is an electrical grid failure. Several apartments have no electricity for a longer time as there is a need to diagnose failure in the distribution station. The tenants can report the failure by filling out an awkward form on the website, or … talk about the issue with a dedicated chatbot directly. 
Chatbots, another application of RPA in real estate, make it easy to submit maintenance requests via the Internet. Based on the provided information, RPA robots prepare a protocol which is necessary to pass the message to the company that diagnoses and removes the defect. Then, all information about the problem is transferred to an internal "archive" of the company managing the property. On this basis, there can be drawn up failure statistics and even built a system that will be able to "assess" which points in the infrastructure of the property may require technician's support. 
There are at least three types of bots based on RPA:
Chatbot –  on some webpages or Facebook to answer questions e.g.: "How to report a fault in XYZ building?"

Probot  – performs repetitive tasks (e.g. by moving data from a system into spreadsheets to process it accordingly).

Knowbot – can source and categorize documents to extract data for further analysis.
Each organization can have such a bot at work. Consider how much more efficient your daily work would be or how many resources you could free up when implementing RPA in your business. All repetitive tasks like analysis and reports can be automated.
Using RPA in real estate also means automation of the reservation management system. A customer interested in renting an apartment, room or buying a property can be notified which locations are currently available. A well-tuned portfolio management system improves sales efficiency. A customer who feels "taken care of" is more likely to complete the transaction than one who gets lost in a maze of forms or counterintuitive lists and documents.
Read more: Property Management Software: How to Find the Best Match to Your Portfolio?
It turns out that apart from the advantages from the simplification of internal processes, RPA in real estate can also be an important support in the business context. A properly prepared system that is customer-oriented can therefore be the reason why your business grows faster and more effectively. What's more, RPA can be very easily scaled and adapted to the changing needs of your business. Thus, you can be sure that such a system will be useful in your business.
The advantages of RPA in real estate
Let's start with a less obvious benefit of implementing the idea of robotic process automation. We are talking about increasing the business potential of our organization. How? Automating more and more business areas will allow for much more transparent business management based on objective quality and efficiency indicators. Due to the involvement of robotic automation, you can unleash a whole new potential by expanding your company's ability to offer even better services or products. 
Let's now return to the advantages supported by numbers. To begin with, RPA reduces operating costs. How much savings will be registered in our organization depends mainly on the importance of the automated process, its complexity and the costs that the organization has to incur to implement it. 
The costs generated as a result of the implementation of complex business processes mostly relate to the salary of employees that perform repetitive and well-structured activities for several hours to complete one cycle of the process. The RPA robot itself can do this work much faster. This is a huge savings for the real estate company.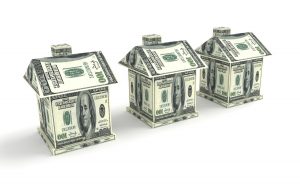 In addition to savings, automation of business processes with use of RPA also guarantees unchanged quality of the executed process. Why is this so important? An employee who performs a relatively easy but tedious task for several hours a day, at some point can make a mistake. This error is caused by a lack of commitment to the activity and can in the long run bring a lot of damage such as low quality or lack of customer satisfaction.
A robot does not have worse days. A robot will never get bored with its work. Once designed, the tool will perform its activity in a constant quality 24 hours a day, which will certainly influence the maintenance of high quality of our products and services. Robots perform their work without the need for rest, sleep or a lunch break. An employee cannot keep pace with a robot. 
Increase in quality of business processes, reduction of their costs and additionally increase in their efficiency. Is it possible to achieve such results by companies in the real estate sector? Yes, with robotic process automation. Some RPA-class systems need coordination of an employee. Others can operate automatically. Regardless of options, the increase in productivity is one of the indicators we will notice first. 
But what about employees? Will the specter of work automation deter them from the idea of implementing RPA in real estate? Not necessarily, as long as the companies choose to delegate to the staff more inspiring tasks requiring human judgment, experience and competence. 
Implementing a RPA in a real estate company will release the potential of the staff, engaging people in more important tasks, which will affect their commitment, and thus job satisfaction. 
Work with us
The automation capabilities offered by RPA in real estate are especially suitable for rule-based tasks that can be described with specific rules, company-specific processes, and stable processes. Automating processes that change every day is a waste of time. One of the key benefits of RPA not only in the real estate market is the reduction of human effort. Therefore, it is worth starting to automate processes with the highest volume of tasks first, as well as those with low tolerance for errors.
You can take advantage of RPA solutions we have listed above to implement them in your company. At Concise Software, we know how to do this in a smart and effective way. Using the knowledge of our specialists, we are able to create a system that will benefit your business. Contact Concise Software and see how your company can reach its full potential and enter the era of tasks done quickly and without errors. 
You may like to read:
Property Management Software: How to Find the Best Match?
PropTech: The Real Estate Industry is Going Digital
Virtual tours of real estate: Enhancing the Home-Buying Experience
What is the importance of software in real estate?