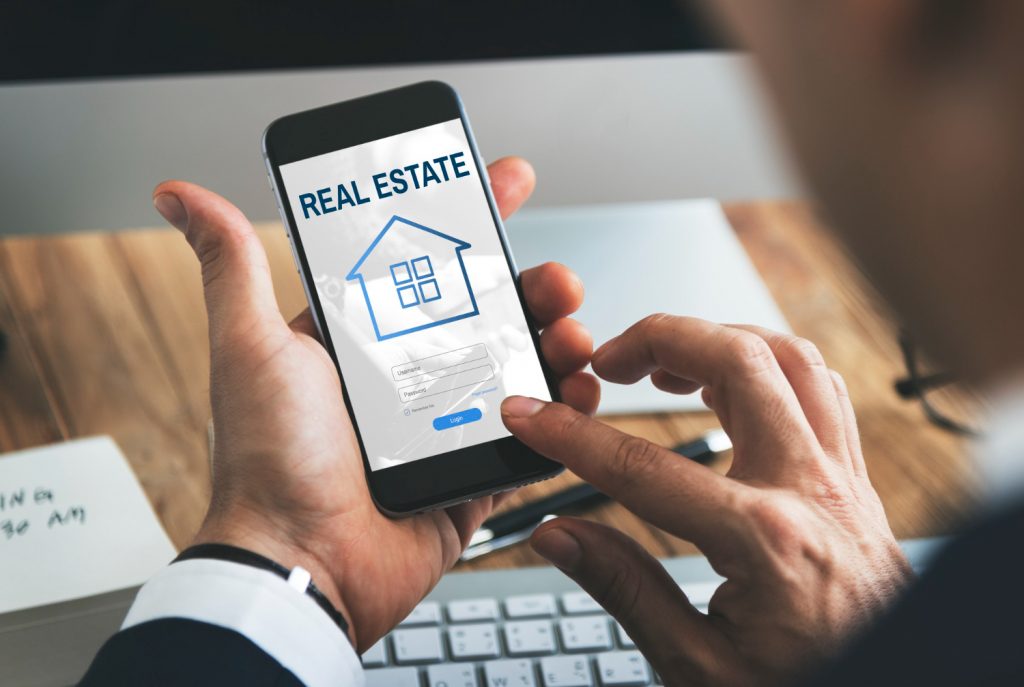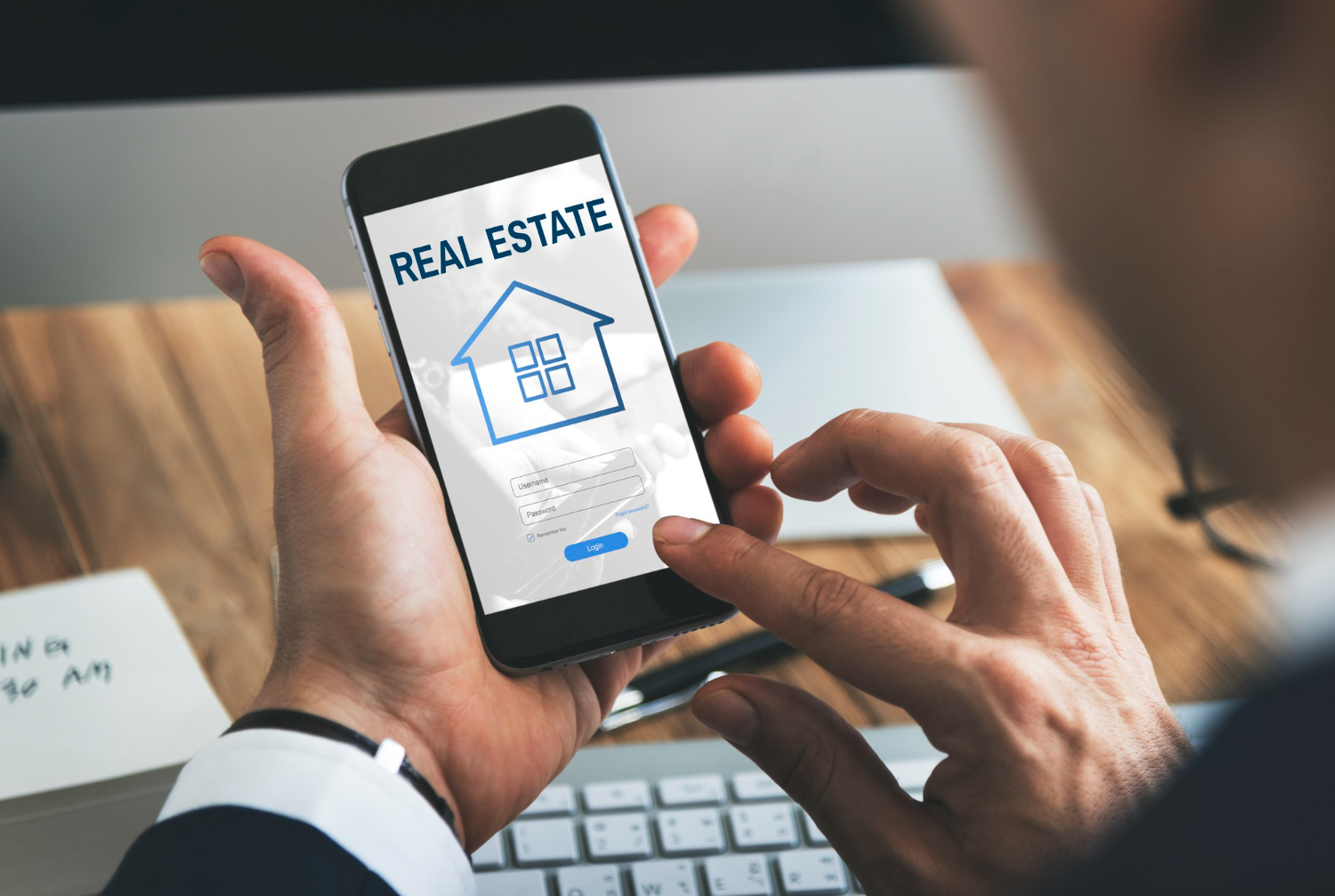 PropTech: The Real Estate Industry is Going Digital
Digitization of all aspects of our lives is a phenomenon from which there is no turning back. More and more industries are recognizing this and real estate is another one that is changing very dynamically under the influence of digital technologies. Check out how technology is changing the real estate industry that enters the new era of technological innovation calleed PropTech!
In today's reality, more and more cities have decided to implement the concept of smart city. Such a city uses digital technology to increase the quality and efficiency of its services resulting in cost reduction, increased social activity and the sustainable development of the urban area. 
Technological advancement also requires the housing market to adapt accordingly. In view of this, the question arises: how can this adaptation be defined? In simplest terms, it can be said that the real estate market, imitating the smart city concept, also starts to behave in a more intelligent way. Taking advantage of this development, Proptech seeks to address the concerns of property owners to solve the industry's most important problems. The changes that have been initiated by the digitalization of the real estate industry should be noticed by all its participants. 
What is PropTech?
According to the Oxford dictionary a buzzword is nothing more than a word or phrase, often an element of jargon, that is in vogue at a particular time or in a particular context. Real estate industry has its equivalent of such expressions as blockchain, disruptive technologies, data science, deep learning from the field of broadly understood technology – that is its buzzword and it is the word proptech.
Proptech stands for digital transformation in the real estate sector. It takes into account both technological and mental changes in the real estate industry, as well as consumer behavior. Our attitudes, actions and the transactions we make both in real estate and across cities.
It is a somewhat vague concept, but one that clearly affects the real estate sector. Indeed, we are talking about the commercial side of the industry, as well as real estate, and even the vision for buildings and cities of the future. No wonder entrepreneurs, investors and journalists, especially in Western Europe, are so eager to describe and adapt this trend. Many have tried to provide a simple definition of what it encompasses. In my opinion, the best and simplest definition is as follows:
Proptech is nothing more than a collective term for young technology companies offering innovative technology products or new business models for real estate. It is still a new trend, and its scope is bound to evolve over time. Currently, several industries are emerging under proptech: real estate per se (Proptech), smart cities and buildings (smart cities), sharing economy (Sharing Economy), homebuilding industry (ConTech) and finance (FinTech).
Highlights of the Real Estate Industry
Smart Real Estate is a phrase used to describe platforms that optimize the operations and management of real estate assets. This sector focuses on providing information about buildings and properties, as well as direct control and management of real estate assets. Examples of applications include "smart" systems, for example: security systems that can be managed with a smartphone, systems that control lights or appliances in the home, or widely known automated software such as Alexa or Google Home. 
The sharing economy is a term that describes platforms that facilitate the use of real estate assets. It can refer to buildings, land, commercial real estate, homes, and the like. Platforms may also provide users and sellers with information about available properties or directly manage operations and transactions. Examples: platforms that manage and book co-living or co-working spaces. 
Real Estate Fintech is a term that describes technology-based platforms that facilitate real estate trading. Like the previously described categories, service providers in this vertical can provide information to potential buyers and sellers and can directly process real estate transactions or leases. Examples include crowdfunding platforms, or platforms that bring together buyers and sellers with offers. 
It should be noted that the real estate sector is a really broad spectrum, and the above sectors are just the main pillars of the proptech industry. Proptech solutions can be further divided into smaller groups that can interrelate and permeate each other. 
Market statistics
According to Business Research Company, the real estate market will be worth $7227.13 billion by 2022. In the current year, millennials will represent the largest group of real estate buyers. Moreover, these people care more about the environment around the house they are buying than the size of their property. At the same time, the share of renters is increasing – younger generations are more inclined to rent, they are less attached to property in general and this is a very important social trend. 
This is why so many software development companies have focused on proptech. As a trend in housing, proptech presents tremendous opportunities for growth, as well as solving significant problems of the branch. Changing the real estate industry, digitization is an opportunity for everyone – not only for property owners, but also for their customers. Convenience, safety, security and accessibility are the most important features of a good proptech project. At Concise Software, we absolutely understand this aspect. 
PropTech trends
The main goals of the solutions offered by proptech are to simplify and streamline processes in the traditional real estate industry. Therefore, by providing higher efficiency and simplicity in real estate operations, the newly developed technologies can bring solid benefits to all parties involved – tenants, managers, real estate agents, buyers and sellers.
Payments and cost reduction
PropTech solutions can help owners monitor payments, analyze trends or alert when payments are not made on time. This, of course, can help minimize various risks, but will not have a direct impact on payments themselves. The same is true for footfall and turnover, although the impact of PropTech on the level of visitors to a facility, and therefore turnover, can be debated. 
PropTech's impact on costs is most real and also measurable. The ability to regulate equipment schedules and monitor utility consumption are among the typical examples of using new technologies to optimize costs. This area is also the best verified, among others because it has the longest history. Unfortunately, the effectiveness of PropTech solutions is easiest to prove on the example of staff reduction, which still reduces costs.
Automation and Employment
One of the main factors that makes the popularity of proptech solutions grow is the ability to conduct all paperwork and operations completely remotely. Not only in the era of the global pandemic, where remote solutions in most industries have become more popular and widespread, but in general – the development of technology has made it possible for most of the formalities and matters in everyday life to be done with the help of online solutions. The same is true for the real estate market. 
The use of algorithms, artificial intelligence and data analytics makes it easier for platforms to identify the factors that allow operations to run efficiently. These solutions are reliable when it comes to matching buyers' requirements with offers that meet their expectations, determining the value of a property, or drawing up analyses regarding supply and demand in the market.
Verification and maintenance of contracts
The global digital transformation has been the reason for a significant change in the way several industries have begun to operate. However, some processes are strictly governed by regulations and rules, just like offline real estate matters. Some, such as money transfers, signing a lease or finalizing a purchase, require proper KYC checks, with the identity verification process being a key component. Given that most operations in the proptech industry take place online, identity verification has naturally become integral to the proper functioning of these processes.
Developers of solutions offer services that allow secure property management, investing, or concluding agreements between tenants and owners in a direct way, allowing for a number of simplifications, such as payment processing or fast communication between parties.
Proptech – it is worth taking an interest in this trend
PropTech manifests itself in many innovative solutions that apply to all types of properties. It can be a system for managing air conditioning in a building, sensors on the roof which control the snow load and inform the snow removal company that the norms have been exceeded, or access registration systems via an app on the phone. PropTech solutions can be related to efficient processing of building information, automated reception services, or parking space availability management. It all depends on what you need in your project. 
It is worth getting acquainted with proptech trends precisely because they allow to solve numerous problems of property managers or owners and, at the same time, to increase the comfort of landlords and buyers. The technological revolution is making its presence felt in the way we value properties (advanced algorithms), in the way we manage properties (artificial intelligence) and even in new construction (smart materials, robots, drones). 
Of course, the proptech revolution also has its opponents. Some declare an open dislike and distrust of new technologies in this business. But they are currently a minority. When we look at the most dynamic and richest companies in the industry, we realize that the use of proptech achievements is very important, it is becoming common and even necessary. Those who fail to make the leap into new technologies are likely to fall behind and lose the race to the competition.
It is vital to join companies that understand the changes in the world and intend to create proptech projects. Do you have an idea for such a solution? Tell us about it – together we can create amazing software that will transform your business. Contact us today!
You may like to read:
Property Management Software: How to Find the Best Match?
RPA in real estate: How to leverage automation?
Virtual tours of real estate: Enhancing the Home-Buying Experience
What is the importance of software in real estate?