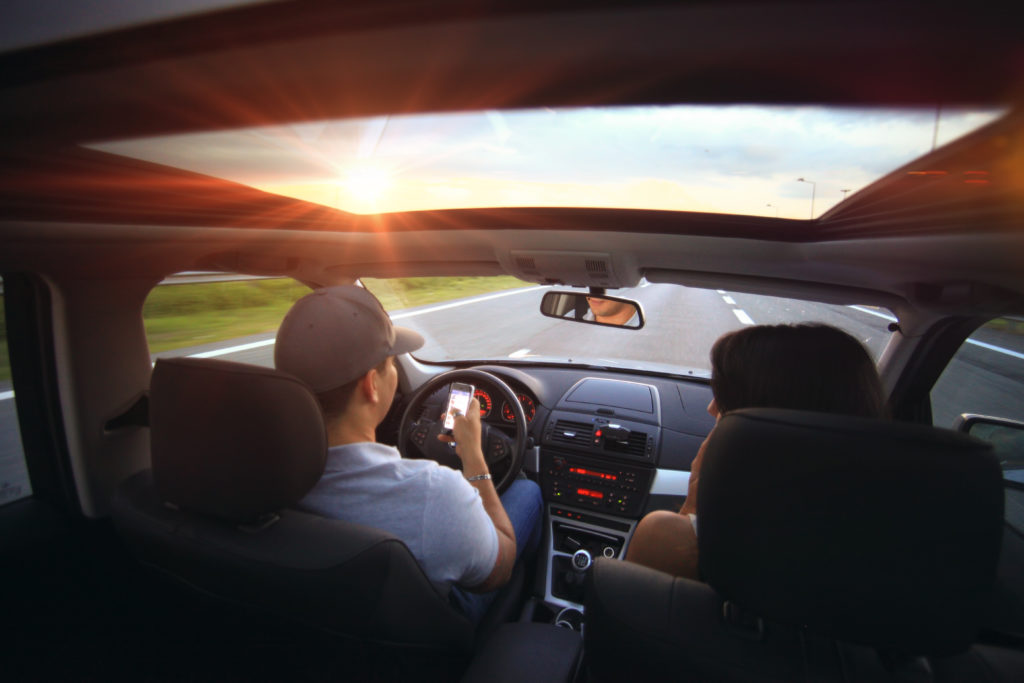 The future of connected cars
The history of smart, connected cars began years ago. Nowadays we hear a lot about self driving vehicles, smart devices connected to cars, or software like Android Auto. But do we know how the world of connected cars will look in the future?
What are connected cars?
Connected cars are vehicles that are connected to the internet via a wireless local area network (WLAN). The connectivity allows the cars to share data and internet access with other devices which are placed inside and outside the vehicle. Taking advantage of hardware, software, mobile apps, and Bluetooth technology as well, connected cars account for a wide range of benefits to the passengers, automobile manufacturers and other service providers.
Market of connected cars
The automotive business will grow and change over the next few years. Nowadays, the entire industry must deal with the impact of COVID-19 pandemic that resulted in production delays and disruptions of the supply chains eventually leading to a decline or suspension of vehicle production. In 2019 the global connected cars market was valued at $63.03 billion. According to a report released by MarketsandMarkets the market of connected cars was expected to grow in the pre-COVID-19 time to around USD 180.9 billion USD by 2025. At present the experts predict that it will reach USD 166.0 billion by 2025, registering a CAGR of 25.2% from 2020 to 2025. According to Allied Market Research the market size is projected to reach $225.16 billion by 2027, at a CAGR of 17.1%.
Drivers of the market growth
Factors such as an increased demand for comfort, convenience and safety while travelling boost the growth of the connected cars market. At the same time, a widespread use of smartphones gives rise to a growing demand for being connected all the time. To meet these expectations, various connectivity solutions have been developed by car manufacturers and service providers driving the growth of the connected car market. Moreover, some new car models became dependent on connectivity solutions as they require internet connection to perform some particular functions. As a result, internet connectivity gets an indispensable feature of a modern car equally to the engine and other core systems.
The concept of connected car has also gained traction due to technological advancements. The car manufacturers make efforts to enhance existing connected car services by installing more efficient systems that improve the overall performance of connected vehicles. The introduction of advanced features and services such as driving assistance systems, on-board entertainment and vehicle management solutions fuel the wider adoption of connected car service as well.
Indeed, one of the major factors driving the growth of the connected cars market is development of safety measures like various ADAS features which correspond with the increased need for safety and security. Moreover, the introduction of ADAS was mandated by some governments. Therefore, government regulations could be perceived as a stimulus of market expansion as well.
Restraints of the market expansion
Apart from the severe impact of the COVID-19 pandemic on the entire automotive industry, there is also the issue of interrupted connectivity which may hamper the growth of the connected car market. Connected vehicles should perform all driving tasks seamlessly, however due to a limited network connectivity they may not be able to function properly everywhere they go. Moreover, networks may not be offered in some regions at all. Therefore, limited or missing access to reliable connectivity may act as a restraint for the connected cars market.
The inability to provide a steady network service on a global scale is directly related to the problem of low connectivity. The connectivity is still not supported by cross-border coverage. At present, while travelling abroad the drivers may experience some inconvenience as they cannot make use of all features of connected cars and/or must change SIM cards. Not offering global connectivity is therefore a serious limitation for the market growth and must be regulated by governments. Besides, service providers might abide by some country-specific regulations. It looks like respective regulations are still missing impacting the adoption of connected cars on our roads.
One of the major concerns preventing the adoption of connected cars is cybersecurity. Connected cars are vulnerable to cyberattacks. Therefore, the threat of data hacking may hamper the market growth as well. Last but not least, high installation cost and high maintenance cost of advanced car systems are issues that may impact the widespread adoption of connected cars as well.
After a brief review of the drivers and restraints of the global connected cars market let's answer the question how the future of connected cars will look like focusing on services provided by them to car users, service providers and automobile manufacturers.
#1 Safety first
Safety first. For a long time safety was the most important thing in debate about connected vehicles. Self driving cars bring new challenges for engineers but also for legal system. There were no legal acts before, regarding to problems like legal responsibility in case of self driving car accident. The law doesn't have any response for the question who is in charge to cover damage or what is the insurance company's status.
Apart from legal issues, there was also a big challenge regarding safety on the road. It is expected that the launch of autonomous cars may have a positive influence on road safety as self-driving vehicles can ride with little or no human input mitigating the risk of road accidents due to human error.20 years ago self driving cars appears only in the science fiction books. In 2016 Google self driven cars cross over 2 million miles on city streets (and additional 1 billion miles in simulation just within 2016).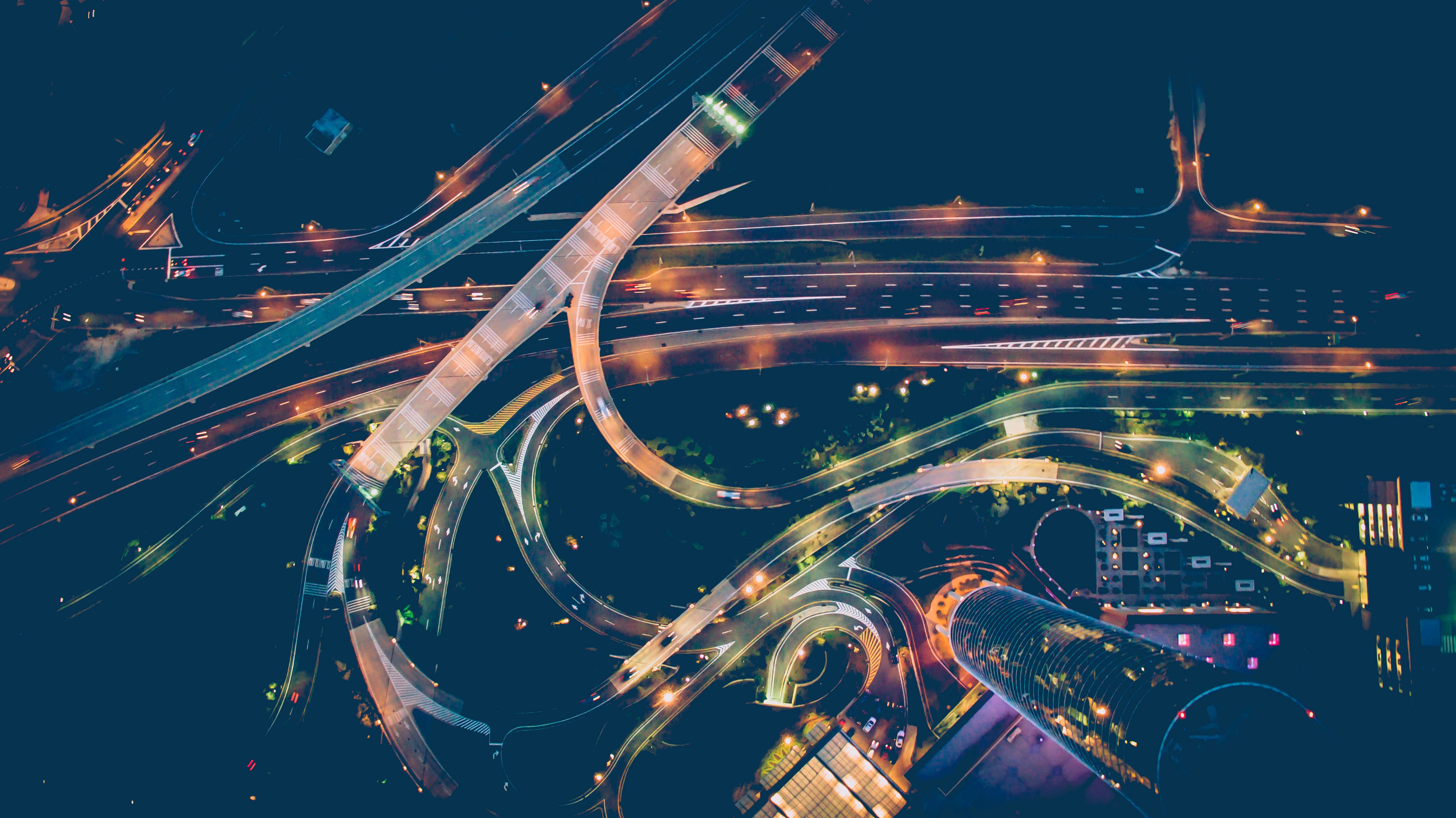 That's how dream from science fiction books became reality, and that's how technology move forward. Companies like Google or Tesla have evolved technology which allows cars to drive safely across the streets automating some driving processes.

The rapid development of a wide range of cutting-edge aftermarket technologies has leveraged the safety services offered in connected cars. Data sharing with the surroundings enables connected cars to make smart choices based on the real-time data. Via V2I, V2V, V2P and V2C connections, all cars can stay informed about the surrounding environment automatically adjusting their route and speed to the information they receive. Consequently, the adoption of the connected cars should prevent car accidents and smooth traffic flow, significantly improving traffic safety.
Connected cars are slowly becoming reality. Automobile technology in conjunction with telecommunication has brought about development of some security & safety measures, which have been already adopted or even mandated by governments in different countries. Since April 2018 all new cars sold within the EU need to be equipped with connected car features such as e-call. But eCall is only one example of various ADAS features and other in-vehicle safety systems designed to enhance levels of safety.
Read more: Safety systems in cars – caring about us every day
#2 Comfortable, interactive interior
Comfortable interior appropriate for long distance, with interactive interior elements, like windows made of active glass. Can you imagine car windows like touch screens connected to passenger's mobile phones, ready to show your favourite movie, news feed or chat conversation? In-car entertainment (ICE) is rapidly evolving.
Services such as entertainment and well-being are one of the most desirable features of connected cars. Automobile manufacturers develop their own infotainment systems introducing e.g. music streaming to in-car media services. Functions involving the entertainment of the passengers may enhance driving experience and ignite the imagination. However, the concept of a connected car is not only about the travellers`comfort. It should involve the driver's ability and fitness to drive a car encompassing such functions as fatigue detection, monitoring a level of driver's vigilance and medical assistance.
The latter function has gained importance due to COVID-19 pandemic. Owing to digitisation of healthcare and emergence of medical apps it is now possible to connect the medical world to the automotive industry by integrating some medical features in the car for drivers' monitoring and germ-free vehicle interiors. The medical features could be enabled in vehicles in different ways: cloud-based, built-in through hardware, brought-in through devices such as smartphones or smart watches. Some automakers have been already working on vehicle-in air purification killing germs with ultraviolet (UV) rays or disinfecting the vehicle through air-filtration systems.
#3 Sensors, sensors everywhere
The integration of automobile and communication technology has not only improved security & safety measures, but also helps to enhance the overall driving experience. Technology used in connected cars is to a high extent dependent on smart sensors, which enable the date exchange between the vehicle and its surroundings on five different levels. Numerous sensors the connected cars are equipped with allow them to communicate with the road infrastructure, vehicles, pedestrians and the cloud in order to collect and share relevant information. Owing to the interconnectivity the sensors provide accurate and real-time information to the driver.
The sensors are used also by advanced driver-assistance systems (ADAS) that step in to take required actions when needed. Driver assistance features perform driving tasks in a partially or fully automatic manner helping the driver to find the most appropriate route or parking space, prompting alert messages regarding traffic jams, assisting in driving on highways or navigating in heavy traffic. Changing lanes and adjusting speed to the traffic conditions can be already performed by autopilot, but many other autopilot features are still to be designed. The autopilot segment is expected to constitute the major part of the connected car market by 2027. Therefore, driver assistance providing smart transportation systems is another feature shaping the future of connected cars.
#4 Power of voice, power of thoughts
The integration of commerce functions that enable the users not only to transact parking fees and tolls while driving but to purchase goods or services like food & beverage on the go is one of the services to be provided by connected cars in the future. 
Just imagine situation like this. You are driving to your home and forget about wife's birthday (sometimes it happens… ;)). Smartphone connected to your car will remind you about this anniversary, search for some flower shop or jeweller store near to you and ask you:
"Your order will be ready to receive in 10 minutes. I just set the fastest route to this destination. Can you confirm?"
And all you need to do is just say:
"Yes, please."
In-vehicle systems based on Artificial Intelligence that listen to your instructions and give some useful advice are a bold vision of the future, though some car manufacturers are already working on such AI interfaces. By monitoring the driver's behaviour and habits built-in AI systems can learn from experience to anticipate his needs and to adjust to them accordingly. Smart cars will be able to remind of important errands, schedule or make a call automatically or predict which playlist is proper to the passenger's mood.
AI systems built-into the car infotainment system might be connected and controlled by a smartphone. In order to take advantage of its functions it should be possible or even required to use voice commands in order to avoid distraction for the driver. Thanks to voice control the driver will be able to control a car just by using his voice and keep attention on the road instead of tampering with his smartphone (unless the car would be in an autopilot mode).
While voice control is not a distant future, can you imagine connected cars being managed with the pure power of thoughts? It sounds incredible, but mind-controlled vehicles are considered as one of the smart driving options. Brain to vehicle (B2V) is a kind of connectivity depending on the driver's brain activity. By capturing the wave activity of the driver's brain, connected cars will be able to recognize his intentions or mood making suitable adjustments. As for now, it seems to be a futuristic vision and is only feasible with a sophisticated headset put tightly to a driver's skull.
#5 Smart driving
Ease of vehicle management is a very important feature of the future connected cars. Adding connectivity to cars will help to improve the overall vehicle efficiency by facilitating vehicle diagnosis and vehicle management with the help of mobile applications and new telematics solutions.
It is expected that connected cars will take advantage from the further development of telematics. The use of advanced telematics will enable us to build even more sophisticated diagnostic systems to monitor vehicle condition by tracking real-time data like car location, speed, fuel consumption, smoke emission, idling time, and to share critical vehicle information with car users. By providing reports, maintenance schedule and service reminders, it will be possible to manage the maintenance of vehicles in a timely and efficient manner and, what's more, to prevent unwanted breakdowns by predicting possible malfunctions.
Therefore, the connectivity will boost not only performance of connected cars but also significantly reduce the costs of maintenance and enhance business efficiency of the fleet management thanks to the constant flow of reliable vehicle records. Moreover, insurance providers will benefit from the telematic assessment as it will supply important vehicle information for insurance purposes helping to create suitable car insurance packages.
#6 Cars connected to your favorites apps
People want to stay connected with the outer world even while driving. Therefore, automobile manufacturers seek to add connectivity solutions in cars to respond to the customers' needs. Many solutions have been already integrated, thus there are cars on tap that require internet service to perform some driving functions. Nowadays, we have solutions like Android Auto or CarPlay, but it's just the beginning. It is expected the future vehicles will perform tasks similar to computers and smartphones.
The future of the connected cars will be for sure connected with your favourites applications right from your desktop, smartphone or cloud. Today, we have already dedicated apps connecting with the car. They allow users to remotely operate the car functions such as locking/unlocking the door, setting the cabin temperature, switching headlight on/off or locating the car. By using V2C connection, connected cars apps will allow real-time vehicle monitoring enabling their users to receive constant feedback on car performance and traffic conditions. Ultimately we could take timely actions and decisions about vehicle mobility. Considering the number of car functions, which are still not manageable with apps, and other tasks which are currently not fulfilled by vehicles, just think how many possibilities of car apps are still not discovered!
Therefore, it is possible to envision a future where mobility management of the connected cars will be supported by a range of connected devices and various car apps helping the driver to navigate smoothly and safely through the traffic in order to reach the destination in a quick, safe and cost-efficient manner. What is more, one day the car itself can turn into a huge app on four wheels!
Future of connected cars
The market of connected cars is rapidly growing. It's exciting to see how a vision straight from science-fiction books or movies comes true. In this article, we focused on presenting a range of services possible to be offered by connected cars. However, the future of connected cars could be also discussed in terms of technology, connectivity solutions, service providers or regions, as the market can be divided into several segments. It is said that the evolution of connected cars is strongly related to 5G technology development or embedded connectivity solutions.
We hope to inspire you to come up with an idea of new software solutions which could be applied in connected cars of tomorrow. At Concise Software, we believe in your success. We have experience in automotive software development. Contact us and tell us more about your idea!
You may like to read:
Infotainment system in car – the future of the automotive market
Key features to be considered when developing a car rental app
Different approaches to building car apps
Car safety systems – caring about us every day
Car infotainment systems – what's inside your car's "brain"?
Why should companies invest in car sharing apps?
Why is software so useful in automotive?
Why automotive software development saves lives?
How Software Development Is Transforming the Future of Automotive