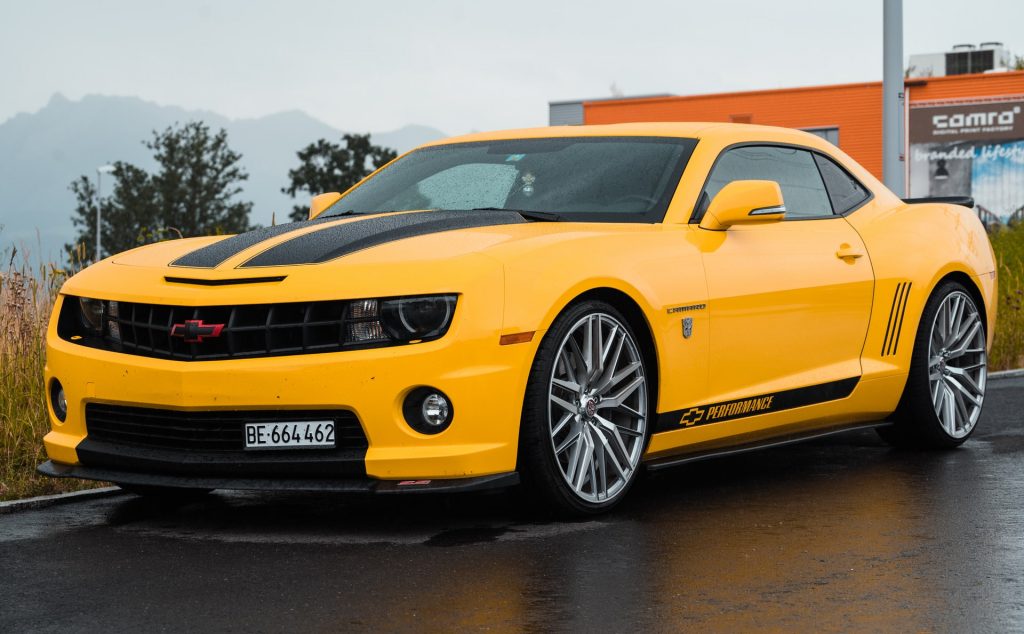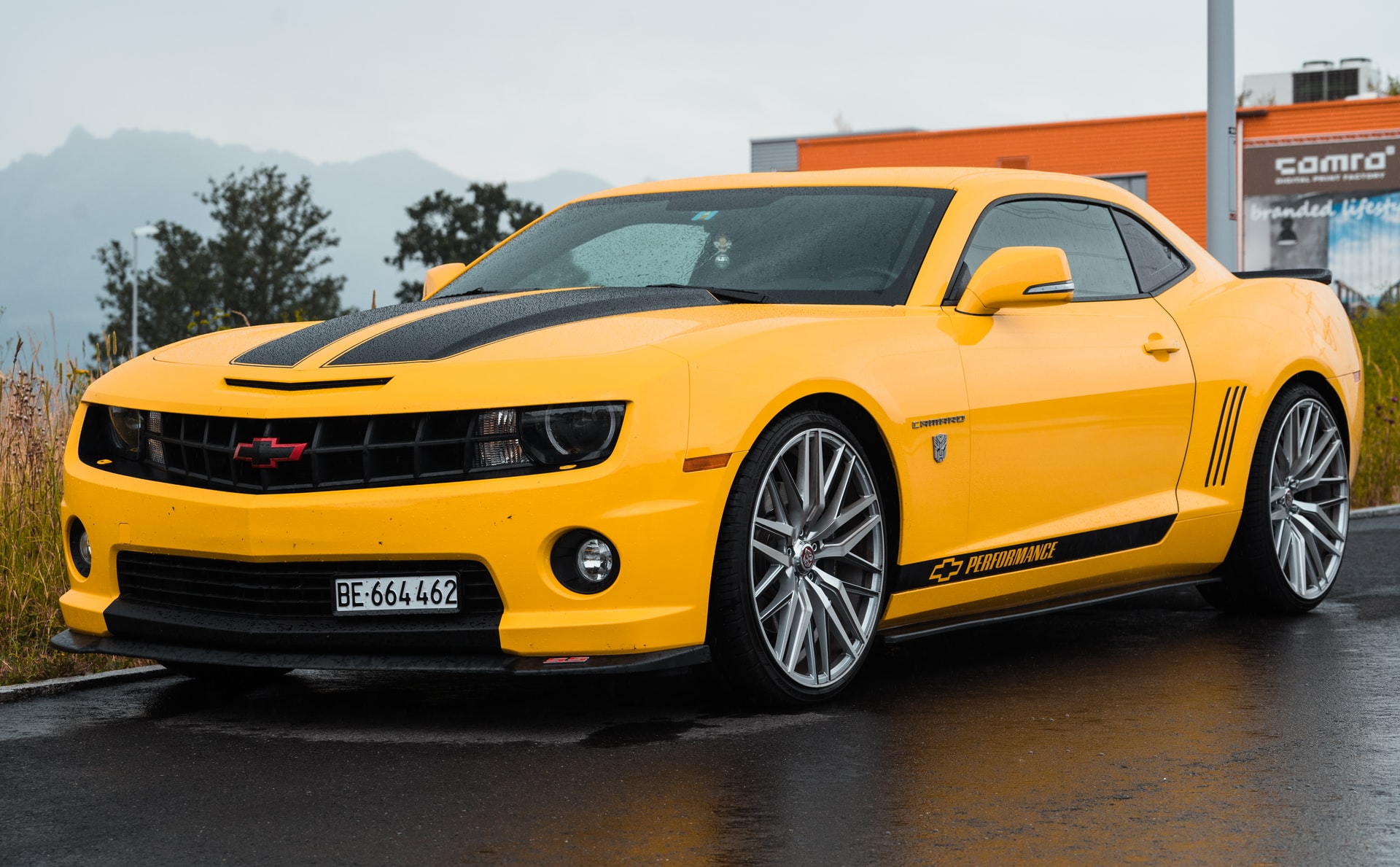 Key features to be considered when developing a car rental app
The automotive and car rental / car rental app market is growing all the time. By 2022, it is estimated that it could be worth up to about $160 billion according to Zion Market Research. Importantly, such growth will be seen virtually all over the world: including emerging markets. This is a huge opportunity not only for companies already present on the market, but also for new players.
The expansion of the markets identified above presents tremendous opportunities not only for the largest companies, but also for those just starting out. Automotive-related startups often have very interesting ideas for new features, business models and special benefits for consumers. Car rental app, taking into account also social trends: among others, moving away from traditional ownership model to sharing economy is a factor of great opportunities for car rental businesses.
Why you should develop a car rental app?
Above we have provided summary data on the car rental market. What is certain is that as younger and younger consumers emerge, the importance of any application that allows you to rent goods will only grow. Socio-economic changes are often the reason why certain phenomena weaken and others gain significantly. It is now predicted that the standard ownership model will lose importance precisely in favor of the sharing economy. The next generations are no longer so attached to ownership, preferring to operate on more convenient subscription or rental models: short-term and long-term. 
There are other arguments for creating a car rental app. Here's why you should consider it: 
A car rental app will help raise awareness of your business among customers. If you already have a business that rents cars, creating your own app will be a great way to make the process of selling your services simpler for your consumers. What's more, increased brand awareness will cause you to attract new customers. 

It is also worth keeping in mind the needs of your business. A car rental app is not only a platform for customers, but also for the administrator: that is, you. Once you have a wider fleet of vehicles, it will definitely be easier for you to manage it. 

Having your own car rental app will allow you to better assess the state of your business. You will know more about the sales of your services and this will enable you to make better decisions regarding your business. 

If you are just starting out in the car rental market as a startup for example, starting your business will be more innovative. With a great idea of new features for potential customers, you are sure to get more publicity than if you do not have your car rental app. 

By having your own car rental app, you will improve the image of your business. Nowadays, there is a lot of attention paid to the innovation of businesses. Associating yourself with convenience, new technologies, and smart solutions is a great way to change or improve your already existing brand image among customers. 

Better opportunities to advertise your business. Mobile applications are easier to advertise than less convenient solutions that require the customer to go through a difficult process to obtain a particular service. Car rental app can be advertised in such places as Google Play or AppStore, in Google search engine, in social media or websites, for example those writing about new technologies. 
However, it is worth knowing about the fact that the competition in the car rental apps market is huge. Only the best players in this market will make gigantic profits. You also need to keep in mind such challenges as the need to take special care of user data security, as well as legal issues related to fleet maintenance and service provision. 
Key features in a car rental app you should consider:
The car rental app must include specific functions for the administrator and the user. It is important to include them as they are a standard on the market – their absence may cause your client to be less satisfied with using the program – and thus move on to your competitors. In order to keep the user with you and comfortably manage your business as an administrator, you must consider placing these features:
Car rental app: features for user
Easy login: users must be able to conveniently create accounts and log in to them (for example, through social media platforms). The simpler this process is, the more willing they will be to use your services. 
Search and filters: your customers expect the car rental app search to be simple, and allow them to apply different types of filters (for example: car class, body type, price, engine type, color, and so on). 
Maps and location: if cars can be left anywhere in a designated area, users need to have access to information about what cars are nearby and how they can reach them. 
Reservation management: the user must have access to the reservation panel. Car rental scheduling, cancellation, fee estimation or so-called "instant booking" is something that must be included in every car rental app. 
Payments: to make the reservation process as convenient as possible for the customer, he should be able to use simple payments, e.g. by credit cards (automatic payments after linking the card to the account) or PayPal or similar services. Moreover, your customers need to have information about how much and what they are paying for (for example, current rental time and fee calculated in real time). Users must have access to any bills that have been automatically generated for them in the program.
Notifications: if the user wishes (this is determined through smartphone attribution), they should have access to notifications that inform them of promotions, upcoming rental end dates, or scheduled vehicle reservations. 
Emergency contact: if there is a collision or accident, or the car is damaged or stolen in any way, the user should have access to a quick contact to report it and get help.
Car rental app: features for admin
Analytics: the application administrator should have access to complete data on estimated revenues resulting from car rentals. Moreover, it is worth implementing mechanisms supporting analytics in the context of sales processes – how many users in a given period decided to use the services or how many are inactive. The administrator should also know the state of his car fleet – so that he can scale his business in the moment of increased interest. 
Customer management: the admin should have information about the bookings made and customer details. This data can be used to suggest personalized products, manage complaints or help if a customer has any questions or difficulties with the car rental platform. 
Vehicle management: cars should be equipped with software that allows their location and telemetry that will provide relevant data to the administrator. In contentious situations where there has been a collision, breakdown or bump, these can be extremely useful for obtaining compensation from the insurer, for example. What is more, an extensive set of sensors may allow to avoid theft or find the vehicle when such an incident has already occurred. 
Content management: the administrator should be able to enter data into the application – for example, those concerning new vehicles, offers, promotions or personalized products for customers. 
Car rental app: additional features
Features of this type are not the so-called "must have", but they can significantly contribute to the attractiveness of the car rental app. For example, they could be considered for future iterations of the car rental platform – they could be added once the MVP version has been well received by the market and received positive feedback:
Camera access: using the camera installed in the smartphone, the customer can upload photos of the damage caused during the rental or documents needed to confirm the reservation (for example, driver's license, ID card or other). The camera on the phone can also be used to quickly enter payment card details.
Biometric login: Consider simple biometric security login – instead of entering a password or PIN each time, the user can use a fingerprint reader or face scan. 
CRM: with the help of CRM, the admin will be able to maintain a better relationship with his customers, manage personalized promotions, emails, newsletters and many other sales support tools. 
Chat with a consultant: some users may prefer to talk to a consultant through a chat implemented inside the application. Using the device's camera, video chat capability can also be implemented if needed. 
Hiring drivers: in addition to vehicles, a user may wish to use a driver (for example, for events or city tours). 
Renting special vehicles: it's worth doing some market research in this context – some users may be looking to rent tow trucks, buses, lawnmowers or other special-purpose vehicles. 

There are many other features that can be put into a car rental app. It only depends on the imagination and business vision of the owner of this type of program what will be included. 
Best car rental apps on the market
There are many good car rental platforms on the market that can inspire young businesses and also become competitors if the idea is turned into a fully functioning project. It is worth pointing out the most interesting car rental apps. The order of the apps we chose is random.
Avis
Avis is a well-known car rental company, well known for its presence in all major airports around the world. Huge recognition goes hand in hand with customer trust. Avis is present in over 165 countries and in many cases is the first choice of consumers after landing at their destination airport.
Hertz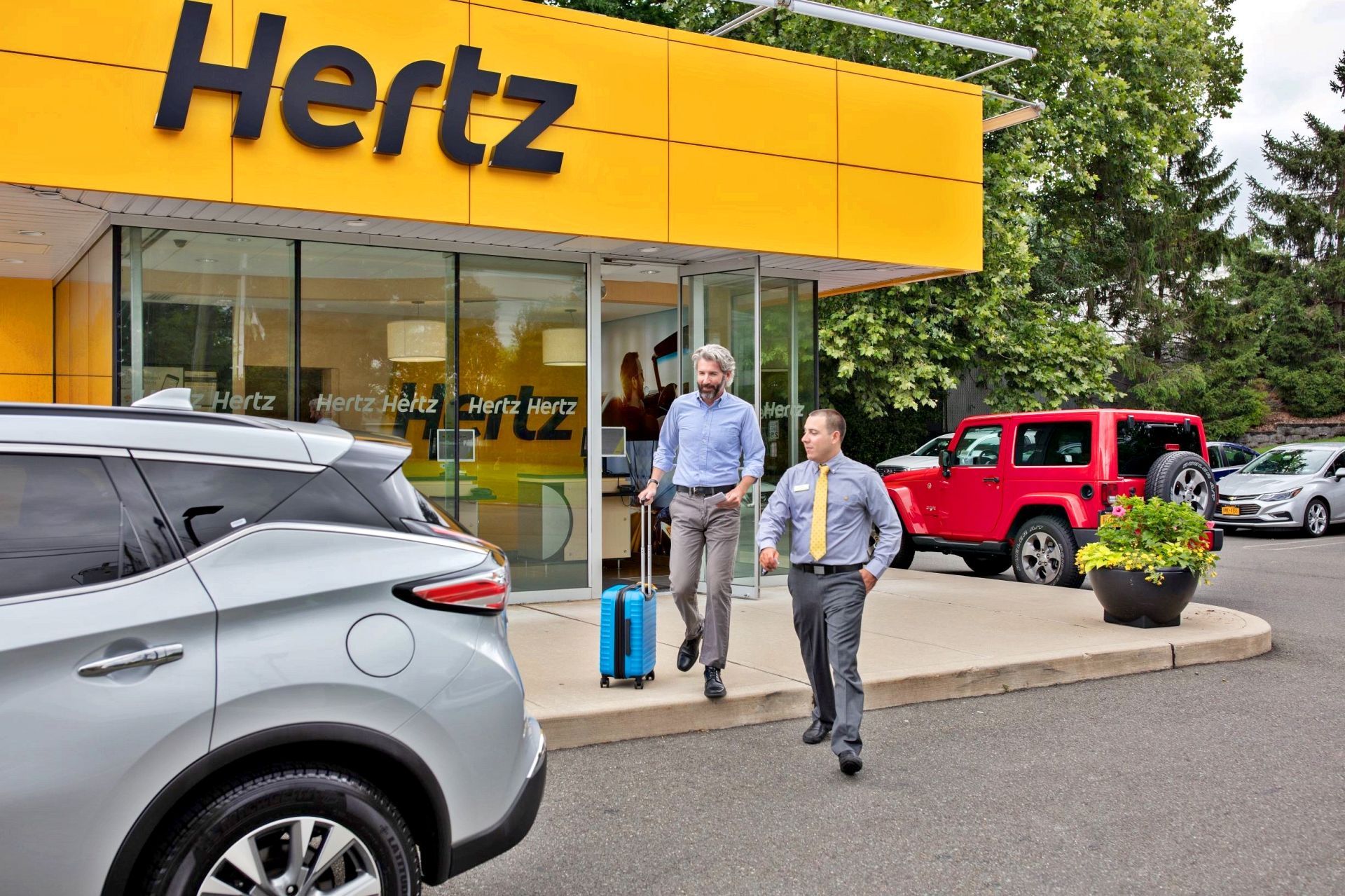 Hertz is another well-known company that allows you to rent cars conveniently. This car rental app boasts millions of downloads in the Google Play and AppStore stores, as well as website traffic reaching around 10 million users. The company has around 10,000 corporate and franchise locations around the world. It is a huge player in the car rental apps market. 
Get Around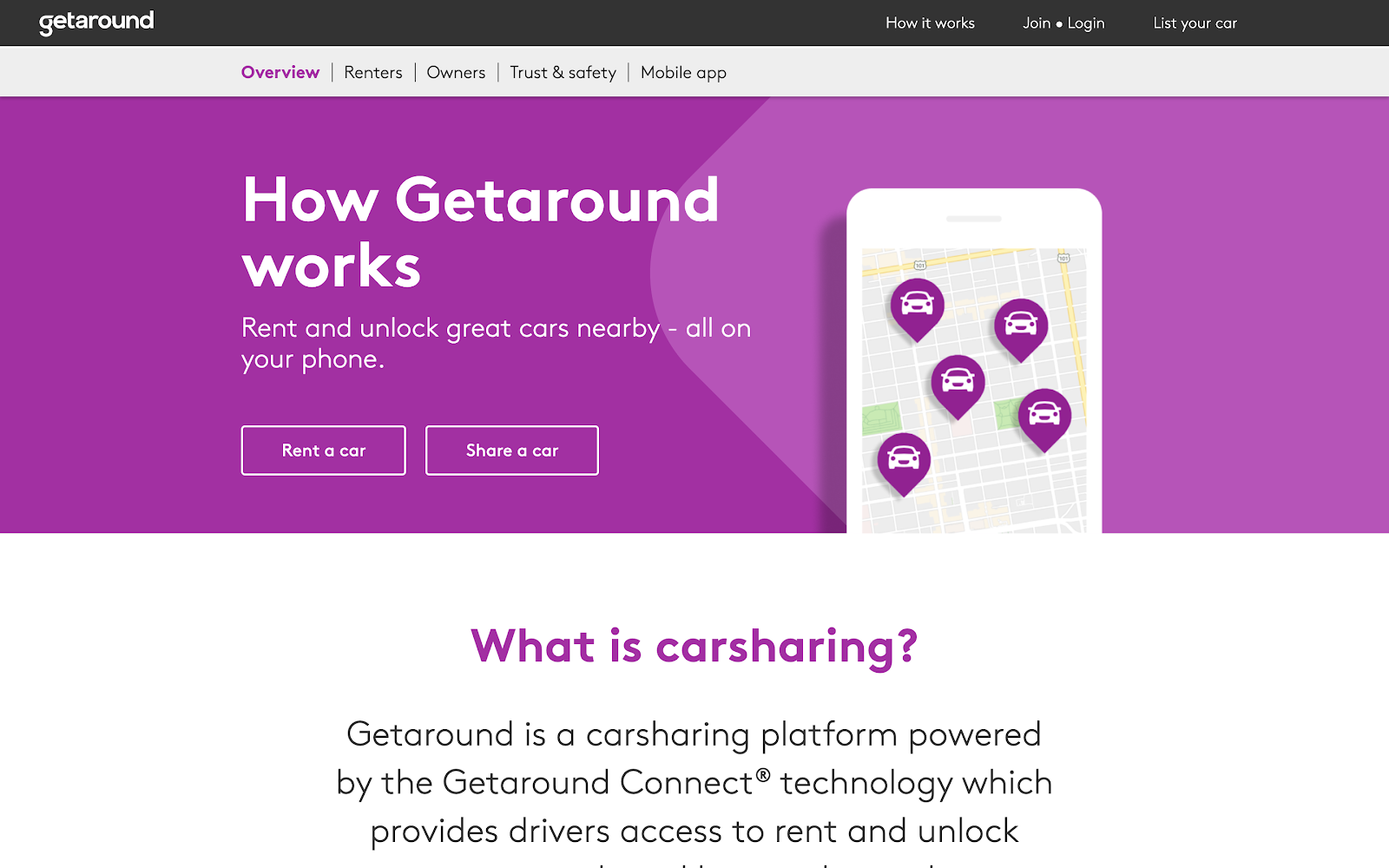 With Get Around, you can book a car around the world – but not only. Using the app, you can also open it, close it, and leave it at virtually any location supported by a Get Around administrator. This is a great way to book a car in, for example, a place where you are relaxing and want to visit it easily. The platform operator offers cars of different classes and manufacturers. 
Turo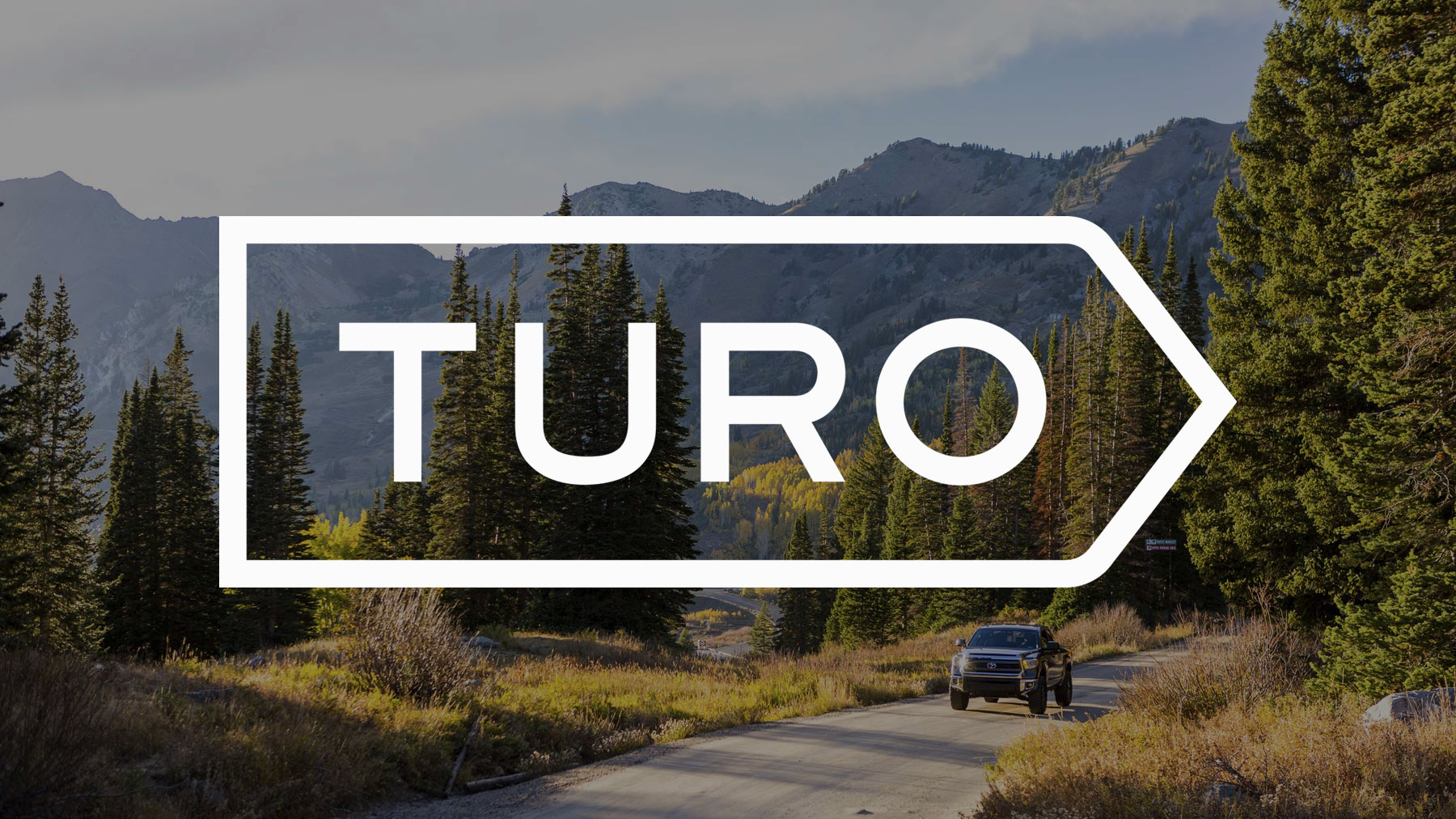 Turo is a platform for people who want to rent a car at a good price. Currently, this car rental app operates in three markets: USA, Canada and UK. Attractive prices do not mean a poor choice of vehicles to rent – on the contrary: in Turo you can find both Tesla vehicles, American brands and popular manufacturers from Europe, Asia. All cars are insured by Turo, so you do not have to worry about additional insurance costs. The Turo app is simple and user-friendly.
This is the perfect time for your car rental app!
At Concise Software, we believe in your success. We are well aware of the fact that there is currently a boom in car rental apps. Take advantage of this opportunity with us and realize your idea for this type of platform. Our specialists at Concise Software will not only create such a program from scratch, but also advise you on business issues, UX/UI, and take care of the highest possible level of security, which is very important in this type of platform. We have extensive experience in conducting projects in the automotive, car rental and related industries. Contact us and tell us more about your idea! 
You may like to read:
Infotainment system in car – the future of the automotive market
Different approaches to building car apps
Car safety systems – caring about us every day
Connected cars – What will the car of the future look like?
Car infotainment systems – what's inside your car's "brain"?
Why should companies invest in car sharing apps?
Why is software so useful in automotive?
Why automotive software development saves lives?
How Software Development Is Transforming the Future of Automotive