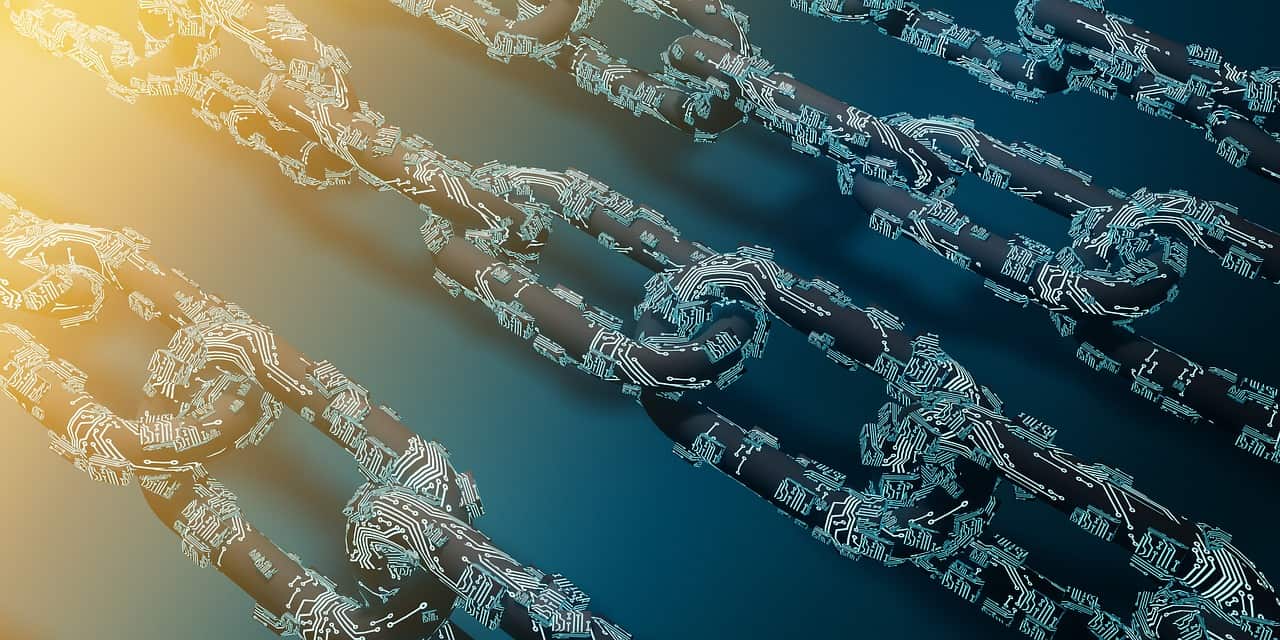 What is blockchain development? A complete guide!
Many people ask us what blockchain development looks like. Keep in mind that blockchain development services are currently one of the more popular types of inquiries among clients. Blockchain is an extremely intriguing technology with several secrets behind it – so it is worth telling more about them. For Concise Software, these types of issues are no problem at all. We have helped many clients develop software based on blockchain technology that can be used for many applications – not just those related to crypto. 
We associate blockchain with cryptocurrencies, but this is not always the best way to think about this technology. The benefits of blockchain are widely used by companies involved in banking – but in the context of document attestation. It is worth pointing out that the governments of some countries are considering how blockchain can improve the issue of, for example, general elections conducted online. Blockchain offers several advantages over typical technologies that are used in attestation. There is extremely strong cryptography behind it, as well as a very high level of security. Moreover, the information integrity control mechanism inside the blockchain is extremely effective for this type of application. Blockchain can be freely used also in the real estate industry – precisely in the area of document certification. Also medical data, which operates in the blockchain network, strongly gains in security, which is highly demanded by people using healthcare services. Anyway, compliance with many standards of keeping medical data secure can be very easily supported through blockchain. But let's go back to the question of what blockchain development looks like in general. What does it even consist of, and what rules must be followed for this process to run harmoniously. How should you approach the creation of blockchain software so as to meet the client's expectations? 
Steps important in creating blockchain software
Creating a perfect blockchain application should be preceded by identifying the specific problem you intend to solve. That's why, first defining our problem and determining the purpose of the application is crucial to do the subsequent work of creating blockchain-based software.
Let's assume that company X works with large amounts of data that involves documents that are often signed on paper. This takes a very long time and it is required to reduce the time of this process. So, the problem is that so far the work was based on paper documents and we want to streamline the data flow. What's more, we want to save the environment and reduce the costs resulting from the use of paper, delivering documents between locations.
We have defined the problem and our goal – let's think which platform we are going to use. We can choose such platforms as Hybrid blockchain apps, Blockchain dApps, dApps developed in platforms created in blockchain, Smart Contracts apps, Payment apps, decentralized network or even creating blockchain from a scratch. For each company, the choice will be completely different – there are many key points that should be thought through before creating this type of solution.
If we have already chosen a specific blockchain platform – it is necessary to think about the overall shape of this type of solution. This will be the basic "roadmap" of our project in the future, which – if necessary – can be slightly adapted based on our current needs. These may of course change over time as the project takes shape. However, this has to be done harmoniously. The brainstorming session, workshops and discussions on the shape of the whole project are the key moment in which absolutely nothing can be omitted. Workflow of such blockchain and important issues arising from the implementation into our current infrastructure should be very well described in the documentation of the project that we are creating. As we mentioned – nothing can be omitted.
After this stage, we can deal with creating a PoC (proof of concept) solution – at this point we intend to "prove" that our solution works and is suitable for implementation. Generally, we create something like a prototype of our project – here we implement the information flow architecture, concrete designs, mockups and sketches, and a product with limited, minimal functionality to prove that everything will work as it should. After the proof of concept is approved by the client, and we get positive feedback on it, we can continue working on the user interface, the API that will be integrated into the UI. At this point the whole thing starts to take shape, and our project enters a decisive phase. At this point, the actual blockchain software development begins, and eventually – the client receives the finished product.
What is the best way to develop blockchain software? Collaboration issues
Creating an in-house blockchain development team is chosen by many companies, but this is due to the mindset of many managers, who prefer when specific specialists are inside the company. However, in the field of blockchain, where information security is important, it is best to work with experts who will be able to support us in every task, and no programming problem, bringing the API to a "usable state" or implementing a specific look and operation of subsequent screens of the application or our blockchain network will be a problem. In typical blockchain projects, it can cost from $2 million or more to build your own team of industry experts. Actually, in this range "sky is the limit" and it is worth keeping this in mind while planning the budget for the application that is to be based on blockchain. For many companies this is a huge blocker and they operate on smaller budgets and want to do some things cheaper, faster and simpler.
Because you have to remember that in addition to the cost of maintaining such people – that is, paying their salaries and all taxes, you also have to remember about the recruitment process, which in the case of such "exotic" issues as blockchain in the IT industry can be very long and require a lot of funds. There are companies that can quickly recruit the right specialists for our projects, but we guarantee – it is a considerable cost. There is also no guarantee of getting specialists quickly. Competition in the IT industry, when it comes to employers, is huge and specialists can choose from offers of various companies. The most important factor is how much we are able to pay people we want to recruit – the larger budget we have, the faster we will be able to get an employee with the appropriate competence. In a situation where our budget is limited – we may often be forced to verify our plans when it comes to the recruitment of specific people.
Many people think that a freelancer or even a few freelancers can do a good job that we intend to allocate to blockchain software development in our company. In some cases where the functionality being implemented is small, this tactic may be right. But one must not fall into the traps of such a way of thinking. Still, the salaries of freelancers developing blockchain solutions are high and you need to be competitive in this case too. Moreover, in the case of a freelancer we do not operate on such a high level of team "chemistry" as in the case of an "in-house" team. And sometimes it is crucial to choose the right set of specialists with specific competences, who understand each other perfectly and have used similar tools. Freelancer is definitely an option when our project is relatively small and we need a small amount of work on our solution. Is there a compromise for this type of cooperation model? Definitely yes. In the case of blockchain development for larger projects and not only that, also for those smaller implementations – a very optimal solution is to tie up with a software development agency that will deliver the right solution, taking you through all the steps – from conceptualization, to prototype, to finished software.
In case of a software development agency / software house, you are guaranteed that your partner has the right people assigned to your project. Moreover, you have the opportunity to check the experience of such a company. Very often at the early stage of project talks, such a company offers its experience, i.e. already created projects. Additionally, technical discussions are held with the employees who will be responsible for your project. However, you need to choose the right agency – which will be able to properly use our budget and moreover – provide us with a solution that will meet our expectations.

Software development agency will be more expensive than a team of freelancers (although this is not a rule), while it is definitely cheaper than creating a team on your own. In terms of blockchain development, an agency specializing in this technology must have employees who know each other well and have specific experience in a particular field. Talking with Concise Software about blockchain development, you have a guarantee that our employees have vast experience in creating this type of solutions. We listen to our clients and have a very strong business mindset while developing any solution for our clients. We also try to empathize with the users of this software and are proactive. We inform our customer about possible problems as soon as possible – based on our long experience in software development industry.
Are you building your blockchain-based solution? Tell us!
Concise Software, with over a decade of experience in the software development market – allows its clients to benefit from industry best practices in conceptualizing and producing innovative solutions. Our specialists are always at your service. We work with some of the biggest brands in various industries – from real estate to automotive to banking solutions. No challenge is a problem for us.
Do you have an idea for a blockchain solution that you would like to implement in your company? Or maybe you have an idea that will change the world of technology? Our specialists are at your disposal – contact us! Let's build together a better, more integrated world.
This may interest you:
Concise Software among the best blockchain developers in Poland!
Blockchain in healthcare – here are 5 essential use cases
10 Use Cases of Blockchain in Banking
How are we all going to use blockchains in the near future?
Blockchain – a starter guide to the world of technology
Introduction to a smart contract on blockchain
Cryptocurrencies and "mining" – how does the digging process work?
Everything you need to know about Ethereum
Open banking – a new dimension of financial services
Smart contracts – what are they and how to create them? [GUIDE]
P2P payments – what are peer-to-peer payment apps used for?
What is an Initial Exchange Offering (IEO) and how to participate in it?
IEO vs STO – key differences you should know