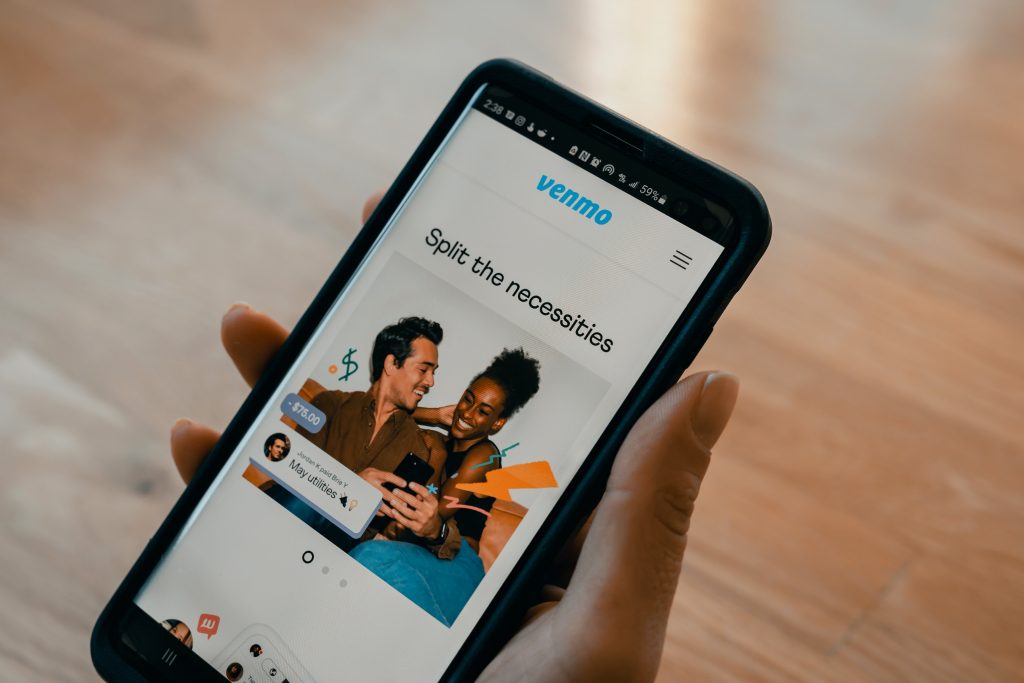 P2P payments – what are peer-to-peer payment apps used for?
Modern fintech solutions are one of the biggest innovations in the banking sector in recent years. Open banking and simple, free and convenient P2P payments are winning more and more customers. How do P2P payments work and why are they an important direction of development for fintech projects? You will find out in today's article.
Users of modern banking services are looking for simple solutions that allow them to make small transfers quickly. Hence the rapid growth of influential payment operators, as well as P2P payments and P2P payment apps. Fintech projects using modern money transfer methods are now a standard. Some European countries, such as Poland, are in a particularly good position. Here, the adoption of modern solutions in online banking is very fast. Local users are eager to install new applications, check their capabilities and, what is important, actively use them. 
P2P (peer to peer) payments – this is how all financial services are defined, which help to transfer money between two individuals in a simple and fast way. The year 2020 was marked by dynamic development of such instruments, and according to specialists, the trend will continue in the coming years as well. Although at first glance it seems that services of this type are not indispensable to the lives of customers, they can be helpful.
P2P payments – statistics and forecasts
For us, the closest example is the Polish P2P payment standard called BLIK. It was created by Polski Standard Płatności (PSP). BLIK allows smartphone users to make payments in stationary and online stores, as well as deposit or withdraw cash. However, this is not all that this solution allows. It can also be used to make instant interbank transfers and generate checks.
In June 2020, BLIK was already used by at least 3.2 million customers, and this number is constantly growing. All because of the fact that thanks to this system mobile payments can be made quickly and conveniently in many places.
By the end of 2019, 40 countries already had real-time payment processing solutions, and several more have announced their plans to launch such a service before 2023. The coronavirus pandemic accelerated these efforts. More than 70.3 billion real-time P2P payment transactions were processed in 2020, up 41 percent from 2019
As one report points out, P2P payments were gaining ground in the years leading up to the pandemic. At the end of 2019, 40 countries had real-time payment processing solutions in place, and several more have announced their plans to launch before 2023.
During a pandemic, access to immediate funds became paramount for consumers and businesses from a liquidity standpoint. Timely payment of benefits such as Social Security, unemployment benefits, government assistance and other financial aid became a major concern. The coronavirus outbreak has also prompted consumers and businesses to reduce cash and increase the use of contactless payments.
How do P2P payments work?
Phone-to-Phone (also known as P2P) transfers are related to the emergence of mobile payment systems. They typically link a customer's account number or phone number to financial services.
P2P transfers work on the same principle as traditional Express Elixir payments (Polish standard for instant transfers), which allow for extremely fast transfer of money – usually the funds reach the recipient's account within a few minutes. However, while this service comes with an additional fee, phone transfers are free – at least for now. However, most banks stipulate in their terms and conditions that free use of this feature is possible until the end of 2018 – later this may or may not change.
Specialists emphasize that the integration of bank accounts with social media has not only benefits, but also risks. Many active users of social networks have surely already received a notification more than once that their friend invites them to view a photo or video. Often in order to view the photo, you have to agree to run an application that directs you to a page that looks like a network portal. There you have to log in again. Only that it is a fake website. In this way strangers gain access to the profile of unsuspecting users. The consequences of giving away power over one's profile in a social network are usually not serious: the user's friends may at most receive a few unsolicited emails. It may be different in situations when a profile will be connected with a bank account.
However, representatives of the banking sector reassure that bank transaction systems have many safeguards that social networking sites do not have. It concerns for example much stronger mechanisms of user authentication or protection against intercepting by internet fraudsters and viruses.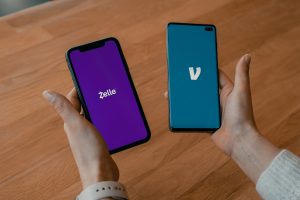 What are the types of P2P payment applications? 
The current market situation in the fintech field has resulted in the emergence of several particular types of applications that allow for convenient P2P payments. Their usefulness stems directly from their accessibility – the customer has the opportunity to make a purchase in an instant to satisfy unexpected needs, for example. Users of modern financial services very often buy "emotionally" and don't want too much time to pass from the selection to the purchase and payment execution. Also, the ability to transfer money to a friend without waiting for bank settlement sessions is a huge plus in favor of P2P payments. They are additionally well secured and are backed by institutions that are well associated and trusted by consumers. 
Standalone financial applications: these include individual financial service providers linked to payment gateways or instant payment systems. These types of applications offer 'wallet' functions where funds can be collected via prepaid cards, or allow funds to be handled within integrated systems. Examples of such programs include: PayPal, Western Union, Alipay. 

Bank applications: banks can create dedicated applications or functions that are included in already existing applications. A great example is the Polish BLIK standard, which is the main provider of instant financial services in this country. 

Social financial apps: Facebook, Snapchat and Kik have created platforms that allow people to send money inside messengers. While not the most popular form of fast, seamless P2P payments, they too are noteworthy for addressing specific consumer concerns. 

Apps tied to mobile ecosystems: Apple Pay, Google Pay, Samsung Pay, among others. Behind these services are huge corporations that integrate these services into the devices, services and software they offer. This is a very popular form of payment – just plug in a credit card or purchase a prepaid card and you can use the funds.
Are peer-to-peer payments safe?
It is undeniable that the traditional way of payment remains very safe and secure. The money carried in your wallet is tangible, so it must pass through your hands before you make or accept payment. There is usually no question of computational error or fraud here.
However, on the practical side, it looks much worse. Difficult to count, collecting small coins in the wallet can be a real nightmare for payers. When using this form of money storage, you also have to reckon with the need to carry your wallet with you all the time and make sure there is always enough cash in it.

The case is completely different with a virtual wallet. Money in a bank account is not only convenient but also a practical form of storing money. When paying with a card, we only need to have that one particular card with us. Going further, you can turn this into an even more convenient solution, by completely abandoning plastic, in favor of merging your bank account with your smartphone.
The virtual wallet located in the phone meets all the needs of the payer. In addition, the person using this form of payment always has it with him. What's more, payment by phone is a secure form of transaction. The only drawback of the whole project seems to be that in some places you can not pay contactless.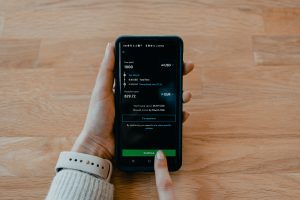 Most people refrain from attaching the card to the cell phone, thinking that in case of theft the thief will have trouble accessing their bank account. You'd be wrong. There are a number of safeguards to keep your money safe – even if your phone is stolen.
The main security features include a number of mechanisms that are responsible for encrypting data on the smartphone (such as fingerprint and facial recognition). In addition, there is an option to restrict access to certain applications (to use them, authorization is required with an additional code/password). Even if the phone is stolen, the thief has no way to get into the encrypted folder.
An additional protection, thanks to which you can safely pay with the phone, is the need to turn on the device lock with a code/password, which must be entered each time you use the application. If the lock is turned off, the card connected to the smartphone is automatically and immediately deleted. It is also possible to remove the card remotely if the phone falls into the wrong hands.
To avoid becoming a victim of fraud, you should follow a few simple rules and keep a few things in mind. What are we talking about? First, always log into your online or mobile banking systems only from your trusted internet connection. Using open Wi-FI networks, such as city networks or in pubs, is asking for trouble. Second, always double-check the account you are transferring money to and try to enter the number manually. It is known that this way is tiring and prolongs the whole payment process, but it is at this stage that malware makes its presence known, sneakily changing digits from account numbers. Third, never click on links in emails or messages on social media, as these are also many times phishing attempts to get your account details. Remember also that if anything happens that raises your doubts – report it to the bank right away!
P2P payments will only grow in popularity
Security, convenience, speed. These are the main features of P2P payments that customers around the world have come to love. It is worth remembering the special needs of modern banking customers and responding to them in an appropriate way. Taking these aspects into account is the way to business success. 
Do you have an idea for your own P2P payment application? Tell us about it. We will show you how to create a perfectly working software based on it.
Read more:
Open Banking: A Revolution in Digital Payments
Open banking – a new dimension of financial services
Open Banking and Buy Now, Pay Later Services are Revolutionizing FinTech
Stablecoins – the fundament for innovative financial products
The Rising Popularity of Fintech Apps