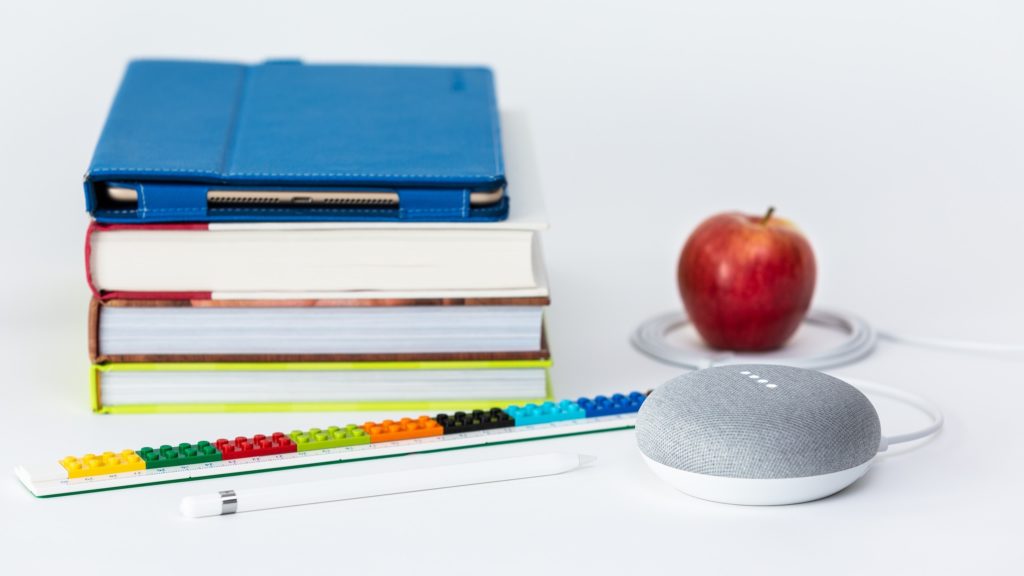 How to use the potential of Google Assistant in your company?
Google Assistant was initially launched as an extension to Google Now and was supposed to expand Google's existing voice controls, beginning with "OK Google." While Google Now is no longer supported, the Assistant filled its space with its sophisticated voice controls and personalization features used for presenting the most relevant information (for example, based on the meetings and travel plans logged in your calendar). Note that Google Assistant can support both voice and text entries, and it can follow your conversation regardless of the method you're using.
The benefits of Google Assistant to consumers are clear: the tool works like a virtual assistant, helping them to get relevant information quickly, manage their schedules, play music, and much more – all that with simple voice commands.
But can Google Assistant also offer business value to your company? Read on to find out the benefits of this versatile tool for organizations looking to open new channels of communication with customers.
Benefits of Google Assistant
Here are some key advantages of Google Assistant relevant to both consumers and businesses considering to invest in this tool:
#1 It's versatile – you can find Google Assistant on Android mobile phones and smart speakers such as Google Home Mini. But that's far from it. Consumers can also use it on smart displays, game streamers, smart TVs, cars, watches, and IoT devices (with the help of the Android Thing Platform, for example).
#2 It's global – as it is available in 80 countries and supports 30 languages, enabling companies to reach consumers on local markets easily.
#3 It can control a broad range of devices – Google Assistant can control locks, cameras, security systems, ovens, thermostats, and many more devices.
#4 It offers an immersive experience – Google Assistant offers an unprecedented level of speech recognition, allowing users to talk to it as if they were talking to a human. Users can use voice commands to search for things and control devices through conversational interactions. Companies can use that capability to create unique experiences for customers, immersing them their brand world (for example, through functionality like booking a table at a restaurant).
#5 It's geared at optimization – thanks to a function called Routines, users can activate a set of actions using one command. For example, by saying "dinner time" you can turn off the TV, dim the lights in the dining room, and play a special playlist on Spotify.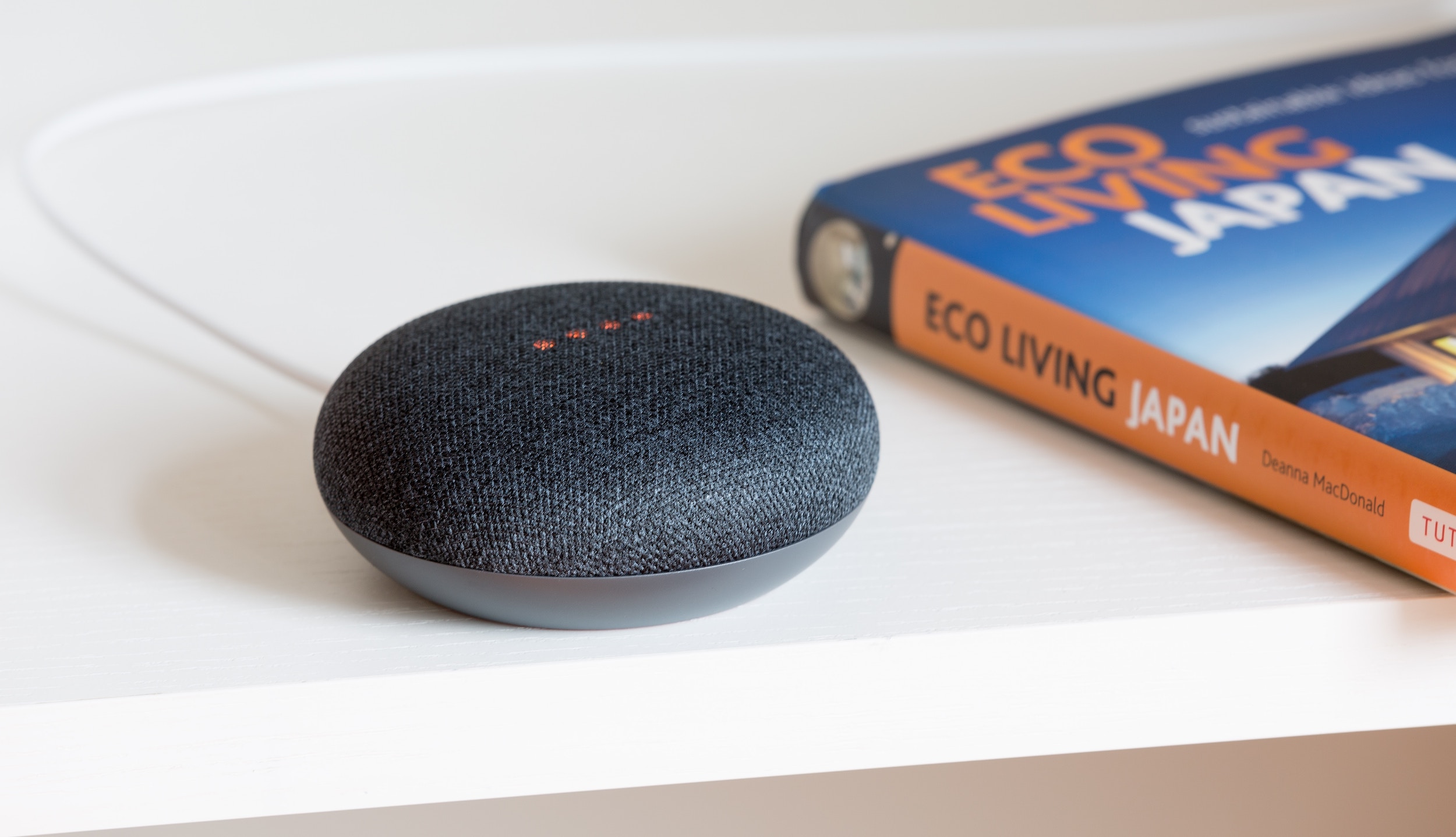 Google Assistant integrations – examples
Google Assistant was originally launched on the Google Pixel smartphones and Google Home. Today it's available on all modern Android devices such as Wear OS, Android TV, and Nvidia Shield, and cars that support Android Auto.
Here are some other integrations:
---
Smart speakers
Native to Google Home, the Assistant is also available on other smart speakers manufactured by Sony, Sonos, LG, and Panasonic.
Smart home devices
Google Assistant also goes beyond Google Home in the range of supported smart home devices – including Philips Hue, as well as Nest and Ikea's Tradfri products. Assistant is available almost everywhere.
Wearables
Wearable devices running Wear OS are also supported. Users can ask the Assistant to perform actions with their devices, by using their watches – for example, reply to a message, add an appointment to their calendar, or turn the heating down.
Android TV
Google Assistant is also supported on a number of Android TV devices from Sony, Philips, TCL, JVC, Toshiba, and many more. Note that Sony TVs run Android TV but are also compatible with Google Home and Amazon Alexa. What does that mean in practice? It means that you can control the TV by communicating with your speaker – and the other way round, control your lights or thermostat by talking to your TV.
Headphones and earbuds
You'll find support for Google Assistant in wireless headphones as well. Starting with Google's Pixel Buds and Bose QuietComfort 35 II, the Assistant is now supported in some models from brands such as Sony, JBL, Harman, and others.
Google Assistant in cars
It is available in cars that support Android Auto like Volvo and Audi. Google is also planning to introduce Assistant into car accessories, in partnership with JBL and Anker. For example, the Anker Roav Bolt and JBL Link Drive can plug into any car's socket to allow connecting a phone to the car's stereo via Bluetooth or AUX. Then users can take advantage of the Assistant hands-free.
Connected devices
IoT is gaining steam, and today many smart home appliances are compatible with Google Assistant: fridges, lightbulbs, washing machines, and more. All in all, Assistant is supported by over 1600 home automation brands on over 10,000 devices.
Google Assistant apps – why your business needs one
Developing a Google Assistant application with Actions for your company is a smart move. Here are the benefits that the Assistant brings to organizations that invest in it:

Availability – consumers are used to getting things done with the Assistant at home and on the go. Meet them halfway by making your brand and services available to them on the platform they use.
A fresh mode of interaction – virtual assistants have a significant impact on how customers interact with brands. Your branded Actions for Google Assistant will give your brand a unique voice and allow customers to connect with it directly, by using their voices.
Boost your business results – consumers use Assistant to buy products, find stores, book appointments, and more. Why not give them the option to make a purchase or book a service at your company that way?
Increase your conversions – consumers like to make their lives easier with handy tools. That's why they will be more likely to order products, make bookings and take advantage of the services that use Google Assistant.
Be innovative – brands are bound to be considered as more forward-thinking than their competitors. And innovation is a great brand value today.
Read also: 17 examples of what Google Assistant can do for your business
Here's how companies implement Google Assistant
Starbucks
Starbucks customers in the US can order coffee by using their smartphones when they're on their way to work or stuck in traffic. Starbucks Rewards members can use the Voice Assistant to place and change orders easily.
US Bank
Financial institutions are turning to innovations like voice bots to optimize their customer service by replacing the hotline with a friendly, voice-activated virtual assistant. Such a solution would reduce the time customers spend waiting for a call, offering 24/7 availability. US Bank provides such a feature to their customers, allowing them to solve problems and settle regular banking issues.
Headspace
This application teaches users how to meditate via a series of lessons organized in courses and its enriched by extra features. Subscribers can connect the application to Google Assistant and easily practice meditation by using it. All it takes is saying, "Hey Google, tell Headspace to start my daily meditation," and then the Headspace app will take over.
Conclusion
Assistant offers companies a method of interacting with customers that matches their evolving preferences. According to a 2017 survey of Capgemini, as much as 40% of customers will use voice bots instead of apps or websites to connect with companies in 2020. Your organization needs to be ready for that and invest in voice-activated services.
We can help with the digitization push of your company. Get in touch with us to receive expert advice on how your organization could take advantage of the Google Assistant.
This may interest you:
Finally – Google Assistant in Poland!
17 examples of what Google Assistant can do for your business
Google Assistant app. 7 interesting applications that will inspire you