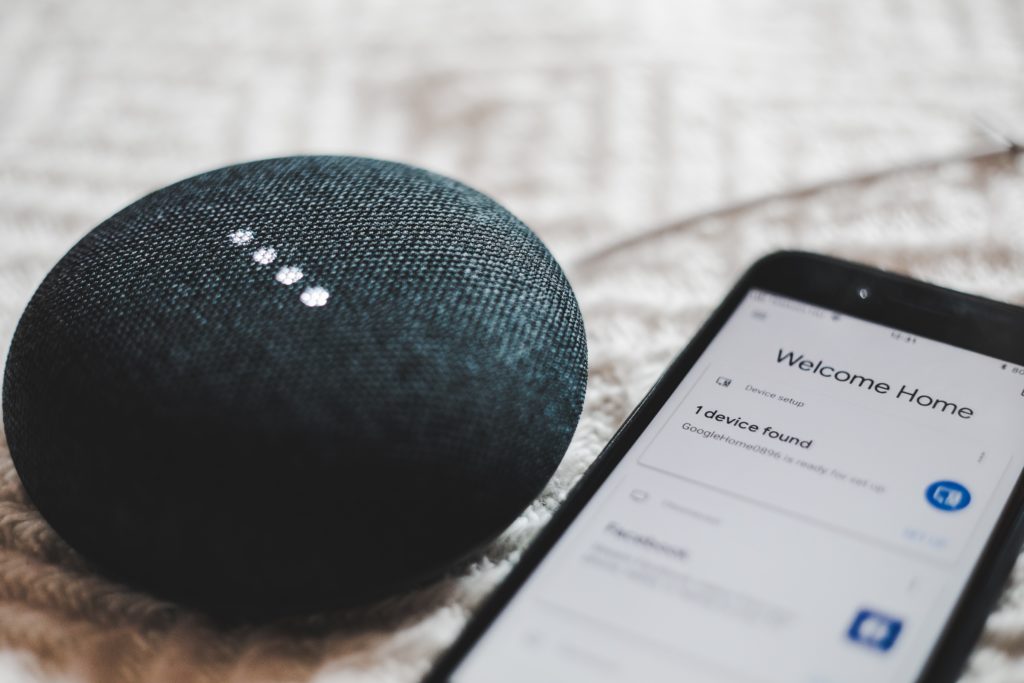 17 examples of what Google Assistant can do for your business
Available on mobile and smart home devices used by millions of people all around the world, Google Assistant has brought about a revolution on the virtual Assistant scene. The benefits for consumers are clear, but you're probably wondering what Google Assistant can do for your business.
The answer? Google Assistant can do a lot. It helps employees to become more productive, streamlines your operations, and offers a host of helpful integrations.
You can find it on more than 500 million devices: Android mobile phones, but also smart speakers, displays, TVs, cars, watches, and IoT devices. Google Assistant is currently available in 80 countries and 30 languages.
Here are 17 examples of what Google Assistant can do for your business to help you take it to the next level.
Task management
#1 Your employees can use Google Assistant as – literally – their personal assistants. All it takes is a handful of voice commands to compile a list of project ideas or to-do tasks. Users can then have that lit sent to them as a single email at the end of the day.
#2 But that's not everything. Google Assistant can give your team a boost by sending a to-do task list to multiple team members or posting it into apps your team uses, like Trello, Slack, or Evernote.
Customize your Assistant with Actions on Google
#3 Actions on Google is a platform where developers can create software that extends the functionality of Google Assistant for your business. As a business owner, you can take advantage of Actions on Google to create and manage efficient, conversational experiences between users and third-party services.
For example, you can create a function that allows employees to easily book flight tickets or taxi rides with your chosen provider. You can set up such processes to match your formal requirements – for example, by sending all confirmations and invoices directly to the accountants.  
Integration with smart home devices
International Data Corporation (IDC) predicts that the global market for smart home devices will grow by 26.9% year over year in 2019 to reach a smashing 832.7 million shipments. The company's Worldwide Quarterly Smart Home Device Tracker also expects that the growth will continue with a CAGR of 16.9% between 2019-2023.
#4 If you aim to create a truly intelligent office that provides maximum comfort to your employees, Google Assistant can help. You can pair it up with smart home devices like thermostats, locks, lights cameras, and security systems. That will enable your employees to control them with the help of their smartphones easily. Naturally, you can set your system up in a way that restricts specific users from having access to the entire infrastructure. But offering the possibility of easy adjustment of heat or lighting in office rooms with a simple voice command will make your workplace more attractive.
Managing the team calendar
#5 Another advantage Google Assistant for your business is the wide range of options for managing team calendars. It's enough to say "add to my calendar" together with the event's same, date, and time to create a new calendar event.
#6 Your team members can easily control their schedule by asking what their next appointment is or telling Assistant to show the appointments scheduled for Wednesday morning.
#7 Users of Google Assistant can ask even more detailed questions such as "Where is my next event?" or "When is my meeting with X scheduled?"
Communication
#8 Google Assistant is also helpful in business communication. You can easily schedule calls by using the Assistant as your operator. You can call any listed business or person in your contacts and then sit back as the call is made. That can be very helpful for employees who spend a lot of time behind the wheel – by equipping your team with Google Assistant you'll make them more productive (and safer while driving!).
#9 Google Assistant allows doing the same with text messages. All it takes is telling Assistant "text" followed by your contact's name and the message itself. When you stop speaking, the system will confirm that it got everything right and then ask if you want to send the message.
#10 Your team can also catch up on text messages while their eyes are occupied – for example, when driving. It's enough to tell Assistant "Read my messages," and it will read all your texts, starting from the most recent ones.
Notes and reminders
#11 One of Assistant's most useful features is its handling of context-sensitive reminders. For example, you can set a reminder for a specific time and day by saying "Remind me to call X on Wednesday at noon."
#12 A reminder can also appear when you arrive at a particular location. "Remind me to order a new laptop when I get to work" or "Remind me to check on the project's progress when I'm at the JFK airport." The Assistant will deliver the message when you arrive at the appropriate location – which can be both specific and general (like a restaurant or grocery store).
#13 Your team can keep a close eye on things by setting up recurring reminders with commands like "Remind me to check the printers every Tuesday at 3," or "Remind me to get in touch with X on the first day of every month."
#14 In addition to these reminders, Google Assistant can help your team remember random facts – and that could take your relationship with clients to the next level. For example, after a meeting with a client, you can tell Assistant "Remember that X's wife is a lawyer named Alice." Once you need to recall that piece of information, just say "What did I tell you about X's wife?"
IFTTT integration
IFTTT stands for the conditional statement "if this, then that." IFTTT provides a free web-based service that helps to create chains of simple conditional statements. These chains are called applets. IFTTT connects apps, devices, and services from different companies to trigger one or more automated processes that involve them. For example, IFTTT can automatically add a log of a call to a Google spreadsheet if you make a call on your Android phone.
#15 Google Assistant is fully integrated with IFTTT to automate tasks and streamline business processes. Once you set up an account at the IFTTT service, you can activate and configure different functionalities. For example, you can configure Google's official note-to-spreadsheet applet. That way, you can add a note to an existing Google spreadsheet simply by telling Assistant to "take a note."
#16 iPhone users can take advantage of these process automation as well. For example, you can like Assistant to your calendar by setting up Google's IFTTT applet that integrates Apple Calendar with Google Home. Then you can add an even by using the command "Add to my iOS calendar" together with the event's title, date, and time.
#17 Does your team use Slack? You can use the "Send a note on Slack by voice" IFTTT applet to create a voice-activated command for a standard message like "I'm running five minutes late."
Read more: How to use the potential of Google Assistant in your company?
What can Google Assistant do for your business?
The growth of Google Assistant all over the world shows that the technology is here to stay. By equipping your business with it, you'll make your teams more productive, streamline your processes with task automation, and make sure that your employees make the most of the time they spend at the office.
Are you looking for a technology partner who could help you take advantage of Google Assistant for your business? Get in touch with our consultants; we know how to make this incredibly versatile technology work for different business contexts and optimization goals.
This may interest you:
Finally – Google Assistant in Poland!
How to use the potential of Google Assistant in your company?
Google Assistant app. 7 interesting applications that will inspire you