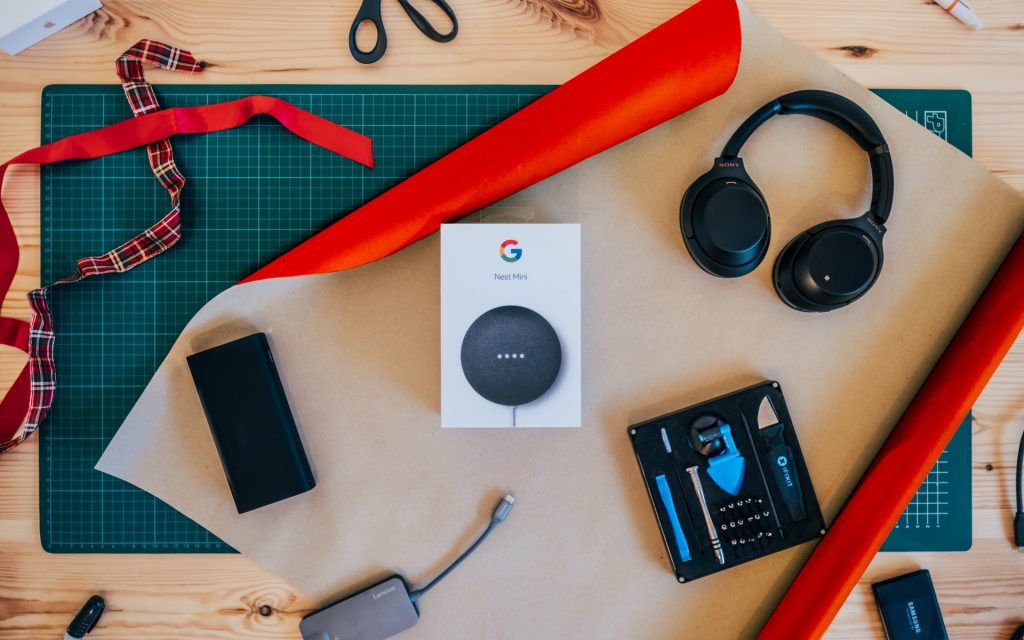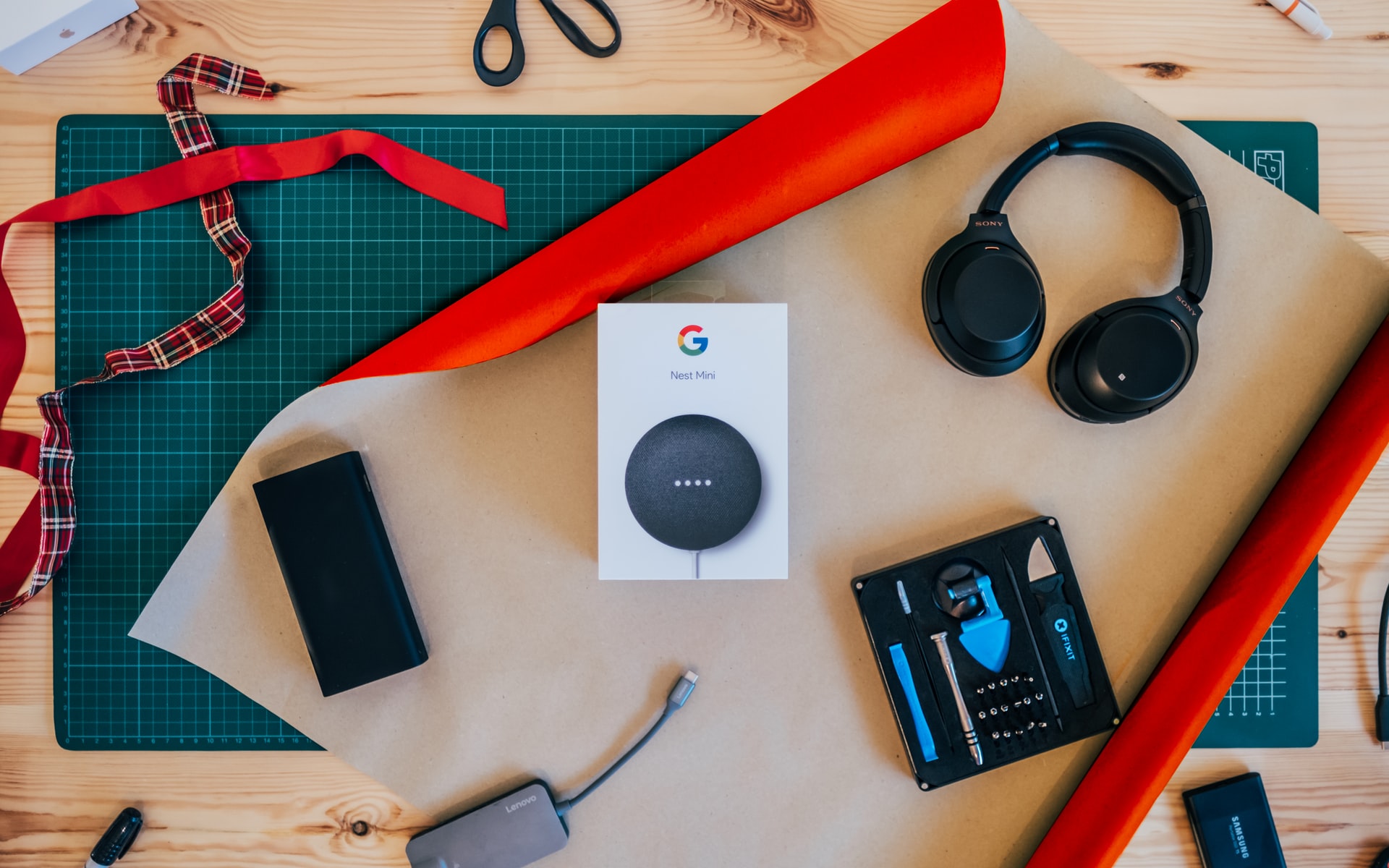 Google Assistant app. 7 interesting applications that will inspire you
Google Assistant app is by far one of the most extensive voice assistants in the world of new technologies. Google has invested a lot of resources to make it available: first of all, in as many countries as possible and it has as many interesting features as possible. These are the ones that give you the greatest benefit from using it. 
But what can a Google Assistant really do? What can you use it for? These are the most interesting solutions offered by this technology from Google – maybe one of you will get you some new business idea? Conversation interfaces are the future for us – something that will soon be commonplace. Artificial intelligence and speech synthesizers will be responsible for occupying our hotel rooms or other things. The presence of internet platforms that can be linked to the Google Assistant app is also an argument for us to say that what has been made available to us with this "interactive helper" is a huge opportunity. 
Read also: 4 benefits of Internet of Things for healthcare
Local information from Google maps
Do you want to make sure the shop or pharmacy in your area is still open? There's nothing easier than asking a Google Assistant to do. The information comes from the same source as the data displayed by Google's search engine, so all you need to do is specify which store we're interested in and which street or nearest to our location. The weather forecast, just before leaving home or planning a trip is equally useful, because it is available at our every call, offering all the information we need in a condensed form. By default, the information concerns our area, but nothing stands in the way of asking a question consisting of the name of another city and another day (tomorrow, the day after tomorrow, next week).
Light control with Google Assistant
After pairing with Google Assistant systems such as Philips Hue or TP-Link KASA, home lighting management is much, much easier. Of course, there is always a mobile application in the back, but a dozen or so minutes spent on configuring the environment and scenes is enough to get used to the great convenience of controlling the light with voice commands. There are many reasons to do this. When I return home (or even before I go inside using Google Assistant on my phone) I can turn on the light in the rooms where I need it – no more moving in the dark towards the switch. When your hands are busy or dirty, a simple password is enough. Similarly, when we are lying on the couch or in bed, from where you can turn off or turn on the light in the whole apartment or single light bulbs without getting up. Extremely convenient.
Those of you who use intelligent lighting or home network integrated thermostats, blinds, etc. compatible with the Google Assistant will be able to control them also in Polish. A perfect example will certainly be Philips Hue bulbs, which have long cooperated with the voice interface of the giant. All you have to say is: "Turn off the light in (room name given in Philips Hue)" and the light will go out. I don't need to explain how to restore the lighting? Yeah. Everything is done in natural language – it doesn't matter how you say a command (as long as it is only "understandable").
"Mini-assistors" / Actions on Google
However, it is possible to use the services and offers of various companies that have already implemented or are implementing appropriate applications, i.e. mini-assistors. Thanks to them it will be possible to communicate with various companies using the common language and the number of such companies will certainly increase. Of course, the number of devices operated in Polish by an Assistant will grow and over time most of them will be able to be controlled by voice in our language.
What is the current range of functions supported by the Google Assistant can always be checked on the Intelligent Assistant website. For the time being, we can use it for probably the most common operations, such as sending SMS and e-mail, checking the weather or setting an alarm, or searching for a route for different destinations or searching the network for different types of messages. A huge facilitation for many people will surely be the automatic translation by the Assistant of issues spoken in Polish into any of the languages he supports.
If you want to be "up to date with current trends in the context of the Google Assistant, you should simply have your "Actions on Google". Creating your own assistant is not difficult at all and is available to virtually any company. Google provides tools that show you step by step how to create your own "assistant". 
Multimedia functions
One of the key features of the Google Assistant on the Google Home speaker from our perspective is media support. When you plug in applications like TuneIn and Spotify, you can not only start playing the radio station or the song/playlist/album you want on the speaker, but also control other devices. This includes Audio Chromecasts, Chromecasts and TVs with Android TV, as well as, more recently, the Xbox console. Until it starts to initiate listening to music (radio) in this way, you will not know how convenient this solution is, I assure you. It is very easy to get used to it, but it is very difficult to give it up later.
Ask the Assistant what your day will look like. 
Google's Assistant and Calendar are two applications that work perfectly together and make it easier to manage your scheduled events. Just say Create a meeting on Tuesday at 11 o'clock for the assistant to remember and enter it into your calendar. Commands such as What's my next meeting? or What's my day like? will keep you up to date with the ever-changing schedule.
The great advantage of planning a day with the Google Assistant app is its simplicity. The program allows you to quickly set reminders or prepare a shopping list. A noteworthy curiosity is the Google Assistant Shopping Sunday application – ask when you can do shopping, ask for a list of nearby shops and get a list of Sundays this month.
A Google Assistant is not just a tool to work
The Google Assistant is not only a working tool, but also a great support for entertainment! You can already support the most popular services such as Netflix, Spotify or Youtube. What if you get hungry during a screening? No problem – Pyszne.pl has introduced support for ordering your favourite dishes. Besides, you can always ask the Assistant to recommend restaurants located nearby.
However, the Assistant will not only work in the comfort of your own home – you can use it to plan a trip to the cinema. The Google Multikino (polish cinema network) Assistant application will give you a quick overview of the repertoire and search for a particular movie.
Google Assistant app will not only help you to plan your free time, but can also be an entertainment in itself. The chat will allow you to fully test the assistant's intelligence – ask him various questions and wait for his reaction. The application knows the curiosities, finds memy, recites poems and much, much more. In addition, Google Assistant app is able to tell the best biscuits – jokes so ridiculous that they're funny.
If you get tired of talking, you can also play a game with him. Google Assistant 180 words is a simple game where you compete with the application in inventing words – you alternate between the words and each subsequent one must start with the last letter of the previous one. Just be careful, words cannot repeat themselves! Check if you can win the duel with artificial intelligence.
Other interesting applications of the Google Assistant: 
Interestingly, if you use the camera tool placed inside the application, you will also get the ability to identify places and objects – admittedly, in practice, its possibilities are somewhat limited (it is unlikely to cope with, for example, less recognizable monuments or sculptures), but it can still be a cool gadget during your holiday. 
One of the banks operating in Poland – ING – has also made available to domestic Google Assistant users the possibility of using several commands to perform basic banking operations in My ING Mobile application. The password "OK Google, search the balance in My ING Mobile" allows you to check the balance, and by saying "OK Google, search the transfer in My ING Mobile" you can make a so-called quick transfer from one of your accounts to another. The third command is "OK Google, search for BLIK in My ING Mobile". – allows you to generate a BLIK code, which works exactly the same way as if you had displayed it manually in the application (two minutes is valid). 
In turn, thanks to cooperation with the Cukrzyca.pl portal, we can obtain information about many useful things, such as glycemic index, protein-fat and carbohydrate exchangers or glycemic load of various products. Examples of commands include: "Ask Cukrzyca.pl about the glycemic index", "Ask Cukrzyca.pl about carbohydrate exchangers" or "Ask Cukrzyca.pl about protein-fat exchangers".
Read also: Custom software development company – how to choose the best one?
Google Assistant app – our opinion
Voice assistants like Google Assistant app are the future. Let's just look at how they can help people with disabilities. All they have to do is give the right command, and… the rest becomes "magic." There is nothing that is beyond the reach of interactive assistants and let's hope that their capabilities (including the competitive Siri) will begin to grow. We can be sure that interest in voice assistants – both in the context of companies and users – will continue to grow. All the more so because, as we have already proved in this text, not only enthusiasts, but also large companies and… banks. 
Do you have any idea how to use the potential of an interactive assistant? Do you want to create an application for him or combine your existing platform with his capabilities? Concise Software will show you how to do it and how to carry out this process. Just share your idea with us and… let's get to work. We look forward to hearing from you!
This may interest you:
Finally – Google Assistant in Poland!
17 examples of what Google Assistant can do for your business
How to use the potential of Google Assistant in your company?