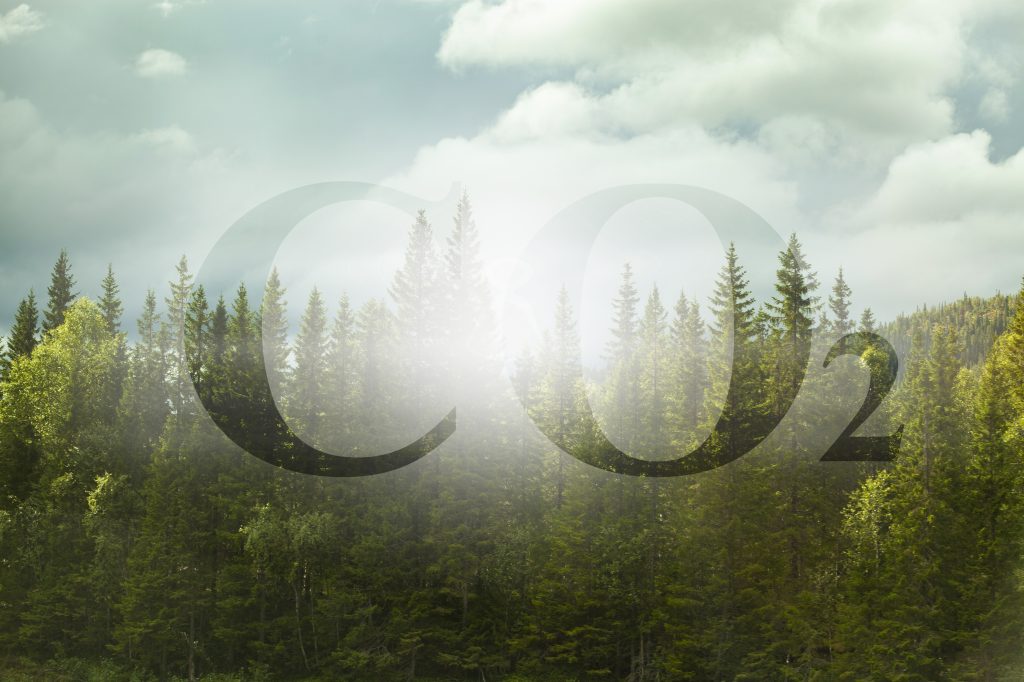 Carbon Footprint Calculator – 6 Apps that Help You to Reduce Your CO2 Emissions
The increasing concentration of greenhouse gases in the atmosphere is the direct cause of climate change, the greatest humanitarian, economic and environmental threat to the world today. Counting the carbon footprint is a fundamental step towards reducing emissions, while using a carbon footprint calculator is the first step made in that direction.

As a result of climate change, hundreds of thousands of people die each year around the world. Millions of people suffer from rising water levels, coastal erosion, drought and forest fires. We are also increasingly seeing violent weather events such as record low temperatures and heavy snowfall in Texas, prolonged droughts and fires in California, Australia, and Siberia. Extreme weather events unprecedented in a given area harm agriculture and thus threaten global food security.
Therefore, it is our task to take action to minimize the negative impact of human activity on the climate and the environment. Especially since the reduction of greenhouse gas emissions is not only an individual issue, but a challenge for the whole world.
What is the carbon footprint?
The carbon footprint is a calculation of the total greenhouse gas emissions during the complete life cycle of a product (company). It is expressed as carbon dioxide equivalent per functional unit of the product. The carbon footprint includes emissions of carbon dioxide, methane, nitrous oxide, and other greenhouse (greenhouse) gases. 
Climate change, caused by anthropogenic factors, is currently one of the most important environmental problems. Governments, non-governmental organizations, and industry and business representatives are therefore undertaking initiatives to reduce greenhouse gas emissions and activities that include continuous monitoring, reporting, verification and forecasting of climate change impacts. 
Why to reduce your CO2 emissions?
The climate crisis, which has become more and more visible in recent years with increasingly worse consequences, is caused primarily by excessive greenhouse gas emissions. The world is changing before our eyes – severe fires, floods, extreme winters, but also summers with heat in places that have not experienced it before, droughts, tornadoes, hurricanes, tornadoes. Examples can be multiplied, and visualizing them is not optimistic.
However, the problem has been noticed. The European Union, and with it the member states and developed countries have taken a number of actions to fight the increasing devastation of our natural environment. The coming years are to be decisive, the goal is to reduce greenhouse gas emissions and switch to energy production from renewable sources. In addition to international and state level actions, equally important are actions taken by cities, business, NGO's and individually, by each of us.
In addition to the positive changes in the environment, being green every day has another aspect – it saves money. Here are examples. Conscious shopping means shopping more thoughtfully, and as a result, it is cheaper, because by choosing quality, you get more out of it. Choosing modern solutions in construction (passive house and energy-saving house) or acquiring energy (photovoltaics and heat pumps) you save on bills, but also create new trends. And thus, you reduce the need for obtaining electricity or heating from conventional sources, i.e. from high-emission fossil fuels. 
How to lower your carbon footprint?
Today, most manufacturers already try to analyze and report the environmental impact of their operations. Companies have data on the amount of wastewater that is a byproduct of their manufacturing process, the same is true for information on energy consumption or the amount of waste generated. In theory, it's even possible to estimate how much of this falls into my chair. 
Producers and service providers from various industries have also more and more awareness of that.The production process is changing to be more ecological, less energy and material intensive. Companies are involved in the change, they even try to create new ecological attitudes among their employees and potential customers, building their advantage in the fight for customer attention.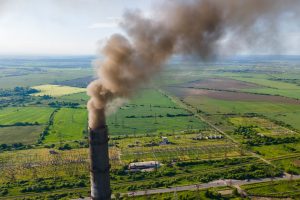 However, the most important thing is to be aware of our impact on the environment. Only together we can make a difference, and as we can see from the actions connected with plastic drinking straws, it is possible to change the habits of entire communities.
Individuals can make a difference too. By implementing some steps and changing daily routines we as consumers can reduce and offset our CO2 emissions in different areas of life:
Home – repairing broken equipment, rather than buying new ones,

Shopping – using reusable packaging and local products,

Transportation – driving more fuel-efficient cars or abandoning them in favour of public transport or cycling,

Travel – if possible, considering other transport means (e.g. trains) instead of air transport,

Nutrition – eating less meat to reduce the production of harmful methane gas emitted in excess when animals are raised.
It turns out that using the Internet also leads to greenhouse gas emissions. It is responsible for producing 830 billion tons of carbon dioxide per year, which is 2% of global emissions! Why? The more we use the internet, the more energy is consumed not just by our computer or smartphone, but by the infrastructure of individual platforms. Using a search engine generates as much pollution as boiling water in an electric kettle, and sending an email with an attachment produces up to 50g of carbon dioxide!
The solution? Limit aimless web surfing, reduce the number of emails you send, and use lower quality transfers when streaming movies and music. These are small steps, but of great importance.
However, the Internet may also help us in the battle against CO2 emissions. There has also been a search for tools that would determine the environmental impact of a product. By installing and using applications you can help reduce your carbon footprint. Thus, the idea of a carbon footprint calculator was born.
What is a carbon footprint calculator?
Counting your own carbon footprint is not a trivial task. Yes, we are aware that using electric lights and other powered devices at home for example, has an impact on our carbon footprint. Even when travelling by car, let alone by plane, are we aware that our carbon footprint is growing? But what exactly is it? Manually counting the energy we use and converting it into the amount of carbon dioxide we emit as a result is out of the question.
Fortunately, there are tools like carbon footprint calculators that are easy to use, intuitive and understandable for everyone, allowing us not only to estimate our current carbon footprint. With a carbon footprint calculator, we realize how we can make a difference in reducing our own carbon footprint. When a great many of us realize this and actually start doing something about it, economies of scale will mean that we actually have some chance of stopping catastrophic climate change.
6 useful web and mobile apps
There are many carbon footprint calculators out there. It is worth choosing one of them to see how much of the world's pollution comes from our actions. 
Carbonfootprint.com
One of the oldest and most extensive carbon footprint calculators is the one found at Carbonfootprint.com. There it is possible to calculate our carbon footprint taking into account the flights we take, the products we buy, the cars we drive, the mass transportation we use.
Nature.org
This calculator from Nature is a bit friendlier because it shows information in a graphical form, very accessible for the user. The carbon footprint thus calculated gives a very strong indication of how much we contribute to the ecological degradation of our planet and shows us how much we can do.
Conservation.org
The calculator created by SC Johnson guides the user through the steps of calculating the carbon footprint by asking specific questions. Based on the user's answers, the carbon footprint is calculated. It's a good idea to run this test on yourself and see how much of our daily activities lead to an increase in our civilization's carbon footprint.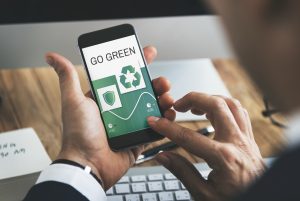 MONA App
Global warming is a fact of life – it makes sense to know how we can help the planet. The MONA application allows you to calculate your carbon footprint and find ways to reduce it. You can share your results, successes and ideas with your friends, who together with you can contribute to lowering your impact on the environment.
For more details we recommend that you read our case study MoNa – The Mother Natura
Capture
Capture is a free-to-use CO2 tracker that helps you learn more about emissions from everyday mobility and dietary choices. Capture contains a wealth of advice on how you can do your bit for the environment and how many of our actions can increase pollution. The app's convenient carbon footprint calculator is sure to help anyone act for the planet every da
Zero Carbon
The zero carbon app allows you to see the steps you can take to make our carbon footprint as small as possible. Also, it allows you to calculate your own carbon footprint based on our daily activities. By entering the appropriate values in the designated fields, we get a full overview of what our carbon footprint looks like and what we can do to significantly reduce it.
How to use a carbon footprint calculator?
Companies around the world are choosing to calculate their carbon footprint mainly for a specific product rather than for the entire company. This is related to the desire to increase the competitiveness of the goods they produce and the demand of their contractors.
The essence of calculating the carbon footprint for a product is that it becomes more attractive from the point of view not only of the environmentally friendly environment, but also of the entrepreneur who uses the product in his production processes. If the product you buy has a lower carbon footprint than the competition, it shows the responsibility of the manufacturer to both protect the environment and optimize company processes. 
An important aspect is that calculating the carbon footprint is not an art for art's sake. It offers many opportunities for growth, improving energy efficiency within a company and taking a broad look at the company as a whole rather than a collection of separate departments.
Entrepreneurs all over the world – also in Poland – decide to calculate the carbon footprint for various reasons. Currently it is primarily the market that forces them to do so. In cooperation with international companies (mainly from the UK), entrepreneurs are obliged to calculate the carbon footprint of their business or products. Most Polish companies learn about the existence of this indicator from their western partners, who send in requests for quotations, including the question of the product's carbon footprint. If a Polish company wants to participate in a tender, it has to calculate the carbon footprint of a particular product. There is also a growing trend among companies, mainly in the UK, that the carbon footprint of a product is more important than the price at which they can buy the product.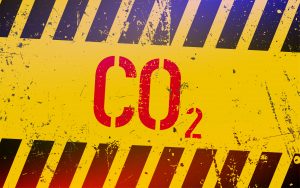 I think it's worth doing what we as consumers can do – not because it will reduce fossil fuel consumption on a global scale in a noticeable way, but because it affects the awareness of the environment, stimulates cultural changes around us. By prioritizing energy efficiency you will buy a bicycle instead of a car, and an autonomous home instead of a "typical energy standard" home. Not only will you support the bright side of power with your financial decisions, but you will also set an example for others.
Use your personal carbon calculator, take inventory of your emissions, and think about what you can do to reduce them. Above all, it's not important to do 1001 things that are tertiary, but to take on the ones that can really make a difference.
Living a low energy life in an industrialized country is not easy. You have to be aware that you won't get down to zero. Moving away from fossil fuels with the current infrastructure around us is basically unfeasible. It needs deep reconstruction, which is impossible without changing behaviors and increasing social awareness. This will not happen by itself. By sticking to a 'high-energy' way of life, we maintain the status quo. By reducing our own carbon footprint, we more strongly engage in and stimulate transformation. Which I strongly encourage you to do, all of you to the extent that you can.
You may like to read:
Agritech: Driving the future of agriculture with innovative technologies
Carbon neutral cars – what's new in the automotive industry?
Carbon neutral companies – who actively helps the environment?
Digitalizing Wind Energy: How to Capture Data from Wind?
Smart City – How to Improve the Urban Quality of Life in a Smart Way?
How does greentech help our environment?