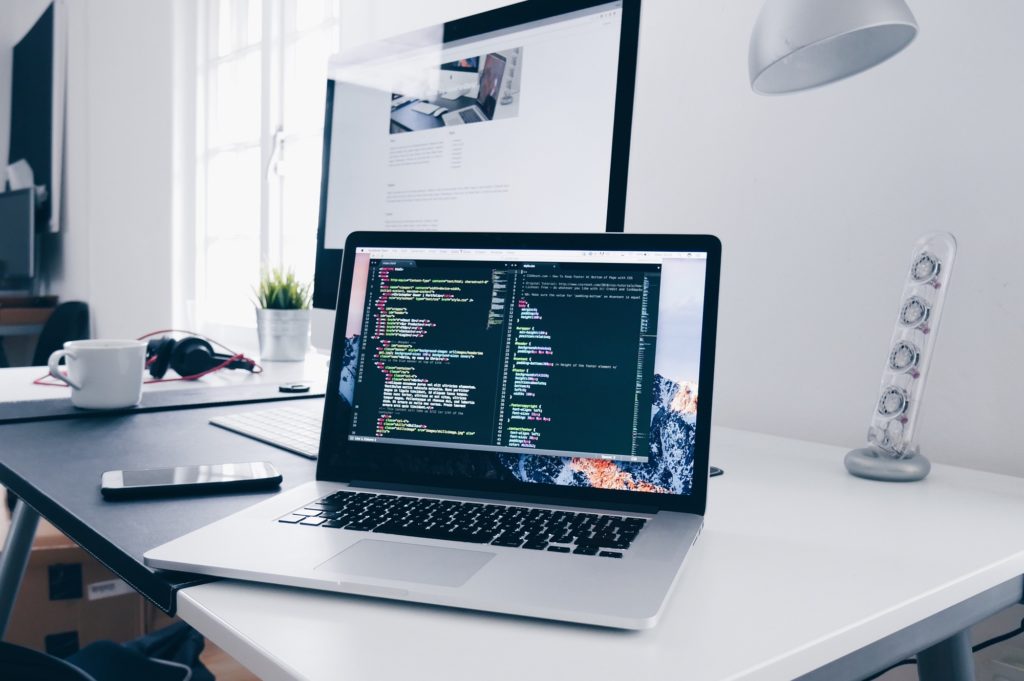 Website development cost – how to estimate the cost of web app development?
Every business needs a website today. Websites serve as the first and primary points of interaction between companies and their customers. If you're looking to create a website for your business, you're probably wondering about website development cost.
Don't worry, we've got you covered. Read this detailed guide to estimating the cost of web app development and make your next project a success.
Website cost estimation – the basics
It makes sense that you want to know how much a web app will cost you. After all, running a business is all about budgeting and optimizing resource allocation.
But if you think an estimation will give you an exact number like $27,659, you're expecting way too much. Estimating software development is tricky and riddled with obstacles. Even the most experienced teams aren't able to provide clients with detailed and accurate estimates – simply, because they know better.
However, estimating is much easier if you come prepared with insider knowledge. Here's how to approach the cost estimation to stay realistic and bring your project to success.
Before estimating website development cost
As a business owner who is about to build a web app, you need to do a few things first:
Plan your budget – think about your idea carefully and create a list of all the things your web app will need to have so that it realizes your key business goals.

Assess the viability of your idea – it's pointless to invest in creating a product which is already on the market or which nobody really needs. Before estimating the cost of its development, do some market research to understand how your product will benefit your target audience and clarify your value proposition.

Pitch your idea – present your idea to friends, colleagues, potential customers, or even investors. Be sure to show them how the development cost is positioned regarding the expected revenue.
What does estimation of website development cost include?
Here are the critical aspects of the web development process that every cost estimation should take into account:
Website type – the price of your website will depend on what kind of product you're looking to build. A simple blog is much easier to develop and set up than a complex e-commerce site.

Domain and hosting – you need a home and address for your web presence, and that's where servers and web domain come in. You can set them up yourself or get them as part of a web development service.

Core technology – depending on your technology choice, the costs can greatly differ. Will you base it on a content management system like WordPress or something else? What kind of functionalities will you build? Can you get apps, plugins, or third-party services for that? This is one of the many choices that will determine the cost of your website.

Design, development, and setup – all the parts mentioned above need to be assembled by someone. Most of the time, you'll hire a freelancer or software agency to do that for you. Remember that you're setting up your website to realize specific business goals, and you may need help from professional UX designers and web developers to get the result you want.

Maintenance – it's not enough to just build a website. You also need to consider the costs of ongoing maintenance, including issues such as marketing). Professional web development agencies usually build websites on solid CMS systems that allow their clients to make most of the changes and updates on their own.
Expert tip: Remember that when talking about web app development, we're not talking about the website itself but the development of the entire product. And that entrails not only development, but also architecture, testing, quality assurance, and communication. And the management of it all on top of that.  
Who is going to build your website?
If you decide to hire someone to develop your website, you'll be choosing between freelance web developers and software development agencies.
Let's focus on the second option. If you're planning to hire an agency, here are two factors that will determine the website development cost:
Geographical location – if you're based in locations like the US or UK, expect to encounter relatively high web development pricing. If your local providers are too pricey, considering outsourcing web development to a company operating in a location where the living costs are lower, and services are of reliable quality – for example, Central European countries like Poland. Offshoring is an excellent strategy for lowering the cost of web development – and that consideration will affect your estimate.

Services you need from the agency – once you get in touch with an agency, take your time on deciding exactly what you want them to provide. A breakdown of costs on a web development project brief may include things like market research, wireframing, design, written content, SEO optimization, digital marketing, photography, illustration, and more.
Obstacles to website development cost estimate
When creating your estimate, you're bound to encounter this challenge: uncertainty. Web developers aren't bound to know everything there is to know about this area of software development. That's especially true in the world of rapidly changing technologies.
Web development frameworks and approaches rise and fall at an increasing page, and developers might find it challenging to keep up with all of that. They might be uncertain about how certain technologies work – and that might be problematic if your idea is innovative and nobody has tried to create something similar before.
Here's how to deal with uncertainty:
Divide all the information about your website into three categories:
What developers know and have experience in building. You can call that category the known knowns.

What developers haven't done before and they're aware of that – the known unknowns. This point requires some further thinking and risk assessment of each item.  

What developers can't predict but have a vague intuition about  – the unknown unknowns. Experienced web developers know that things can go wrong where they least expect them to, or some unforeseen circumstances may arise. This knowledge is essential for understanding the scope of the unknown and mitigating the risks it brings to the project.
How to create a website cost estimation – a checklist
Follow this checklist to make sure that your estimation includes all the parts and is as accurate as possible to help you in planning:
1. Create user stories and engineering tasks
Focus on user needs and desires. Translate them into individual tasks for engineers. If tasks are too broad, break them down into smaller items. Such a list will help developers in choosing the best technology for your project.
2. Define the scope
How complex will your app be? How many functionalities will it include? And, most importantly, how many professionals you will need to create it? You might require more people than just web developers – for example, a UX designer, copywriter, QA engineer, or project manager.  
3. Estimate every task
Divide the scope into smaller tasks and estimate each task within the scale of optimistic, most likely, and pessimistic prognosis regarding the time required for developing a product feature.
4. What if it's still too expensive?
Don't worry; it doesn't mean you should give up on your idea. You can cut the scope and leave only the core functionalities of your app to develop a Minimum Viable Product (MVP). You can also try finding alternative solutions that match your budget. Experienced developers can find alternatives that may change how the application works but won't affect the final product and the user experience.

Read more: What's the cost of developing a mobile app?
The takeaway
Don't rush the process of web app estimation. Instead, approach it with care and use these tips to create an estimate which is realistic and more or less accurate. Trust us, that's the best you can get in the world of web development.
Are you looking for experienced web developers to help you kick off your product? Contact our consultants; we have plenty of successful web development projects under our belt for companies across different industries.
This may interest you:
What's the software development process (and how it looks like)
Developing a Minimum Viable Product? Here's a 3-Point MVP Checklist
How to set a software project budget?
How to estimate product backlog effectively
Everything you need to know about Sprints in project management
Project Manager Roles and Responsibilities in a software project
Product Owner Roles & Responsibilities for Software Projects
Software development outsourcing – is it worth it?
Thinking about the MVP? RAT could be much better