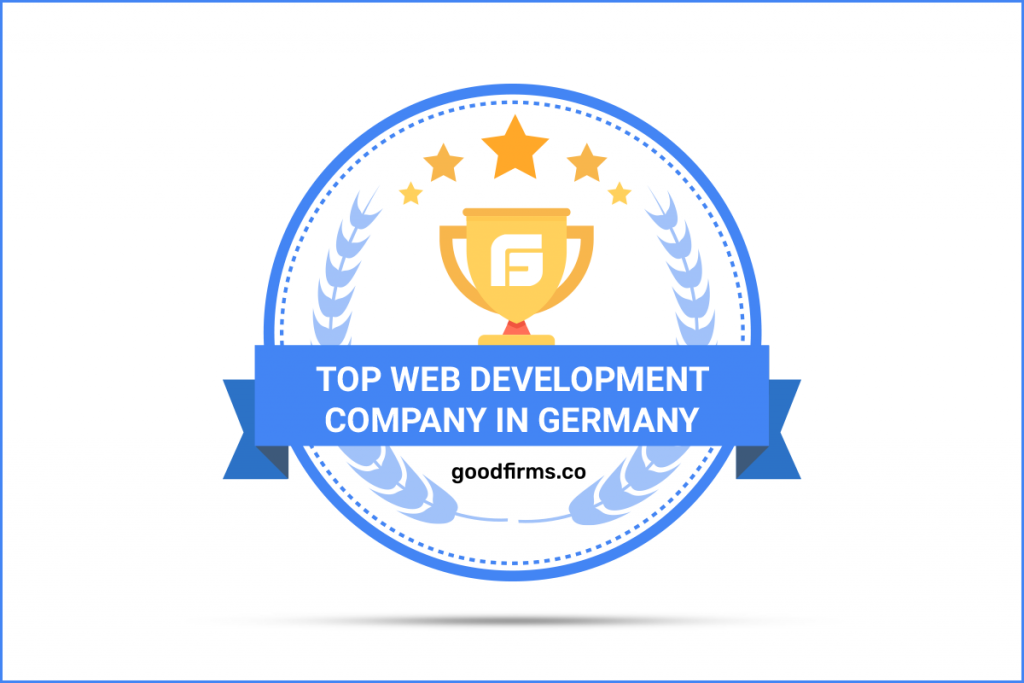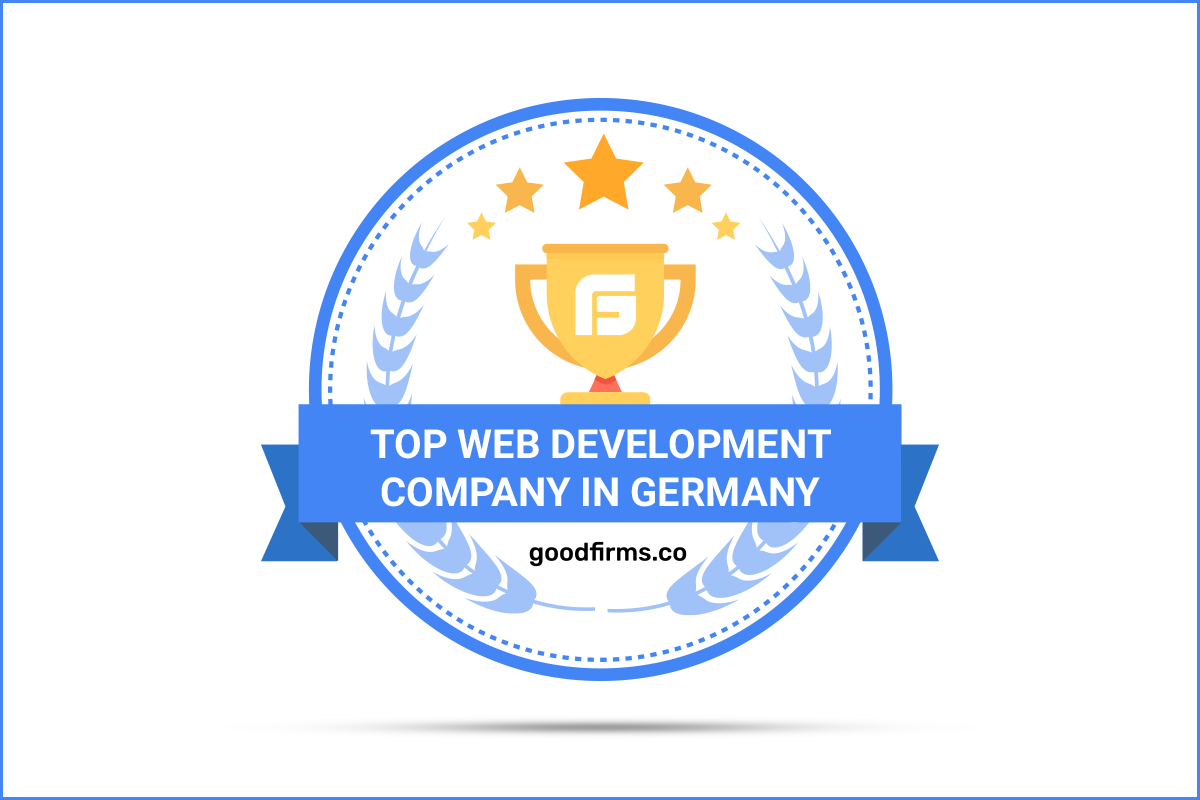 Concise Software Crafts a Niche at GoodFirms. Building Hardware-Integrated Web Solutions
Delivering robust and feature-rich web solutions to the clients bequeaths Concise Software amongst the top web development service providers in Germany at GoodFirms.
Overview of the Company:
Incepted in 2011, Concise Software is based in Berlin. Blockchain, dApps, and web technology are progressing fast. From  IoT to app-enhanced car dashboards, every business can compete in the smart, customer-driven app revolution. The experts at Concise Software help the clients and partners thrive by keeping pace with the latest technologies. As an engineering team, Concise Software specializes in developing hardware-integrated web and mobile apps plus the backend systems that are highly scalable. Concise Software comprises a team of consultants, engineers, and specialists who help clients at every phase of the project right from the planning to design to cloud infrastructure, and software to development and maintenance.
For more than ten years, the team at Concise Software have been sharing their experience with customers and continually reacting to changing trends. The work and projects accomplished at Concise Software have been featured in various media worldwide. Moreover, the team has worked from the ideation and MVP development process to the market release stage with many customers. Consequently, they have acquired a reputation as one of Europe's leading software development agencies.
Read also: IoT Design: These are the principles you have to remember
GoodFirms Research Methodology
GoodFirms is an online portal that fulfills the demands of business people and service seekers. The researchers at GoodFirms assist the users in obtaining a reliable business ally. Thus, the unit administers a research process to assess the firms listed with it based on three major factors: quality, Reliability, and Ability.
Similarly, Concise Software was also evaluated by the GoodFirms team on the same criteria. During the evaluation process, it was observed that the firm is doing a commendable job in its respective field of web development, mobile development, software development, in Germany, Poland, and GoLang, respectively, at GoodFirms.
The below-mentioned is the brief explanation of the services of Concise Software evaluated by GoodFirms:
Giving World-Class Web Experience:
Concise Software is a leading web development company with a wide range of experience in web development services that executes profitable ideas and develops clients' business. The team creates websites that help clients' business users connect with them. Moreover, they provide top-notch solutions catering to clients' audience's requirements by keeping their core business opportunities at the center.
The team also focuses on customer pleasure throughout the web development process and tries to give the best solution in shorter sprints. They practice a secure development procedure throughout the application development process.
Moreover, the in-house team of experts works towards perfection in all the sprints for every website by following and acting as per the demands framed by the clients. Thus, backed by highly skilled cross-functional teams help clients build websites using deep tech technologies and innovative practices endow Concise Software amongst the top web development companies in Germany at GoodFirms.
Amazing Clients' Users With an Unmatched Mobile Experience:
Concise Software is a leading mobile app development business, providing clients with the best custom mobile app solutions backed by their expertise and experience. The team of app developers helps clients' streamline their business operations through mobile, thus, welcoming higher revenue and an increased customer base. They also assure to bring value to the ever-demanding customers with modern outlook with the robust mobile app development services.
The autogenous team of app developers helps clients stay closer and stay relevant to their users by enabling them to offer services at the fingertips. Having a profound understanding of user experience and technology, the app developers design and develop applications that are simple to use and high on performance.
Moreover, the team has crafted mobile applications for clients from various verticals and has housed innovation and transformation as the gigantic attention points for global industries. Thus, providing top-notch and user-friendly mobile app solutions to the clients endows Concise Software as one of the top app development companies in Poland at GoodFirms.
The review displayed below is proof of the potentials of the app developers at Concise Software.

Deploying Proven Expertise to Meet Business Challenges:
At Concise Software, expert engineers leverage their extensive domain expertise and creative resource pool to produce innovative software product ideas. Using their deep understanding of technology and trends to convert clients' product concepts into executable blueprints, the developers understand and address the complex challenges in software migration and porting.
The designers and UX experts will also make sure that clients' software has a rewarding and productive user experience. Moreover, the team responds quickly to impediments and addresses system issues with their technical expertise. Thus, backed by such a talented and qualified team of software developers, Concise Software taps into the list of top GoLang development companies at GoodFirms.
Read also: Coronavirus pandemic. What next in the technology world?
____________________________________
About GoodFirms
Washington, D.C. based GoodFirms is an innovative  B2B Research and Reviews Company that extensively combs the market to find top GoLang development, web development, and mobile app development services companies that offer the best services to its customers. GoodFirms' extensive research processes rank the companies, boost their online reputation, and help service seekers pick the right technology partner that meets their business needs.
About the Author
Anna Stark is a staff writer with GoodFirms – a Washington D.C. based B2B Research Company that bridges the gap between service seekers and service providers. Anna's current role includes gauging companies' performances and their key attributes and putting them into words. She firmly believes in the magic of words and is always on the lookout for new strategies and ideas that companies have gladly embraced, and then helps them shine a light on those to make their identities shine brighter.
Article provided to Concise Software by GoodFirms