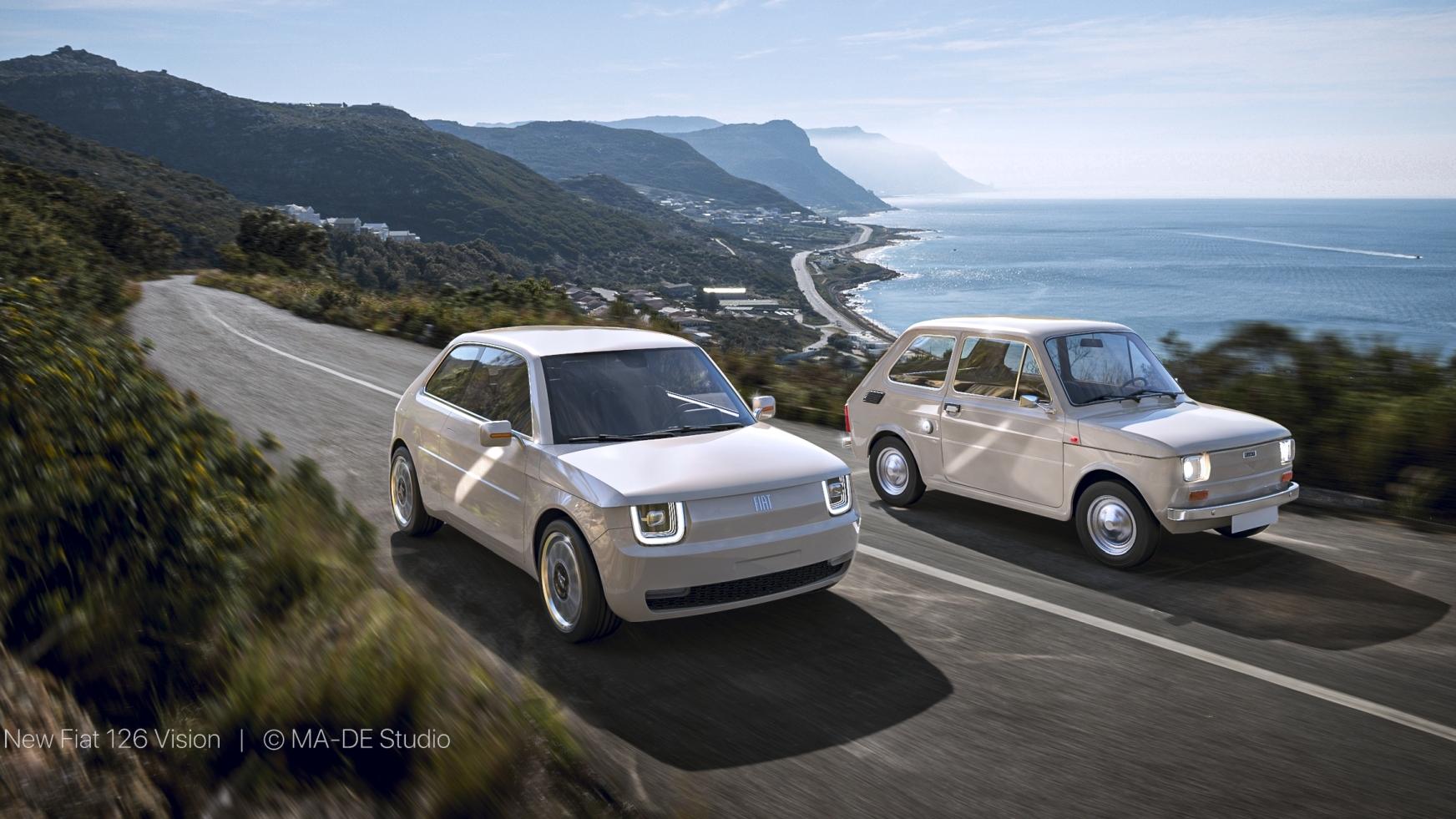 Polish automotive legend in new robes. This is the electric Fiat 126 Vision
Fiat 126p is a car manufactured in Poland by FSM under license from Fiat. The vehicle was supposed to make Poles mobile during the communist era. For many years it was a dream of many Polish citizens, nowadays it is mainly an object of cult. The original version of this vehicle was the Fiat 126, made in Italy. Today, the car has been given a great-looking conceptual design. 
Looking at the Fiat 126 today, we can have the impression that it was a moderately sophisticated, "boxy" car with a destiny: "to drive from point A to point B." But let's imagine a completely new incarnation of this vehicle: electrified, modern, interesting. This is the kind of project that was created in the MA-DE studio. Andrea Della Vecchia decided to modernize the car, which replaced the Fiat 500 on the market. Fiat 126 found 4.7 million buyers worldwide. 
As electrification is knocking on the door of the automotive market, the Fiat 126 Vision created by the MA-DE could not do without an alternative drive. The design still recalls the basic principles of the Fiat 126 design, but all this is done in a much more modern form. The vehicle has taken on a more rounded shape and the daytime running lights in LED technology. Direction indicators were placed on the mirrors, which makes the silhouette of the vehicle seem more dynamic. 
However, you can see a lot of inspiration from the original design. Seeing the Fiat 126 Vision in the picture you can immediately see that we are dealing with work inspired by a vehicle from 1972, which in Poland has won the hearts of many citizens. 

We, as Poles, have been extremely charmed by this project. At Concise Software we love this kind of projects – we are a place where design meets perfectly written code. Also in the context of electric vehicles we have a lot of experience – we actively create software that applies to cars with this drive. We believe that the world can be a better and more friendly place – electric cars and those equipped with advanced software will be more practical and safer for us. 
Interested in software for cars? Do you want to manage a fleet of modern vehicles? Contact us – tell us about your idea and we will show you how to implement it.
Related stories:
Usage of electric cars – what drives the EV adoption?
Road Trip with an Electric Car – 6 tips to follow before heading on a journey
Benefits and challenges of having autonomous cars on our roads