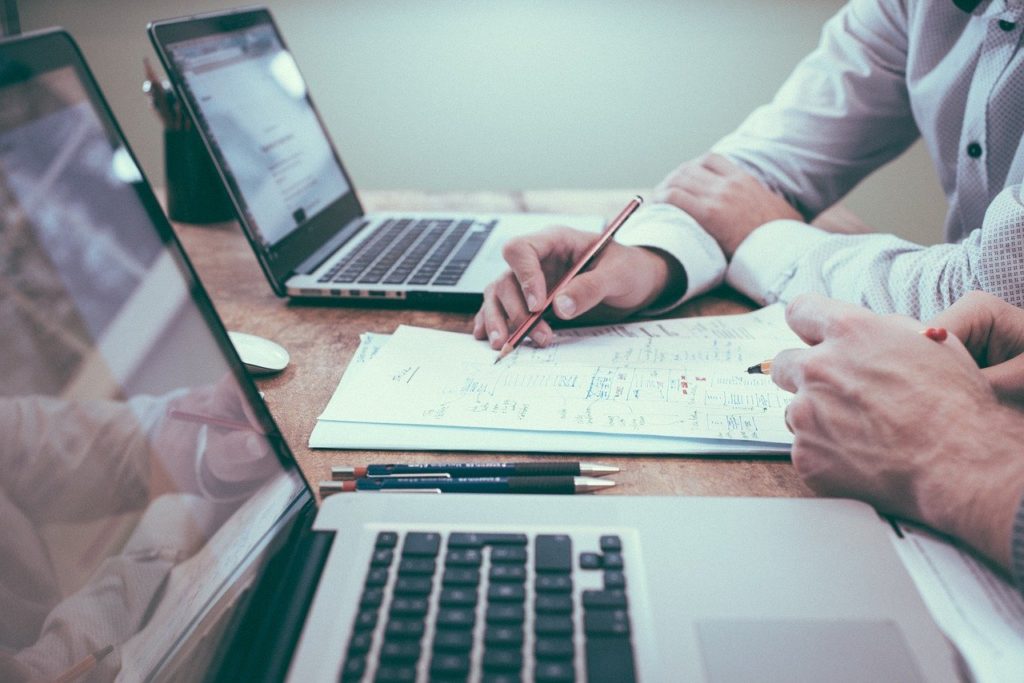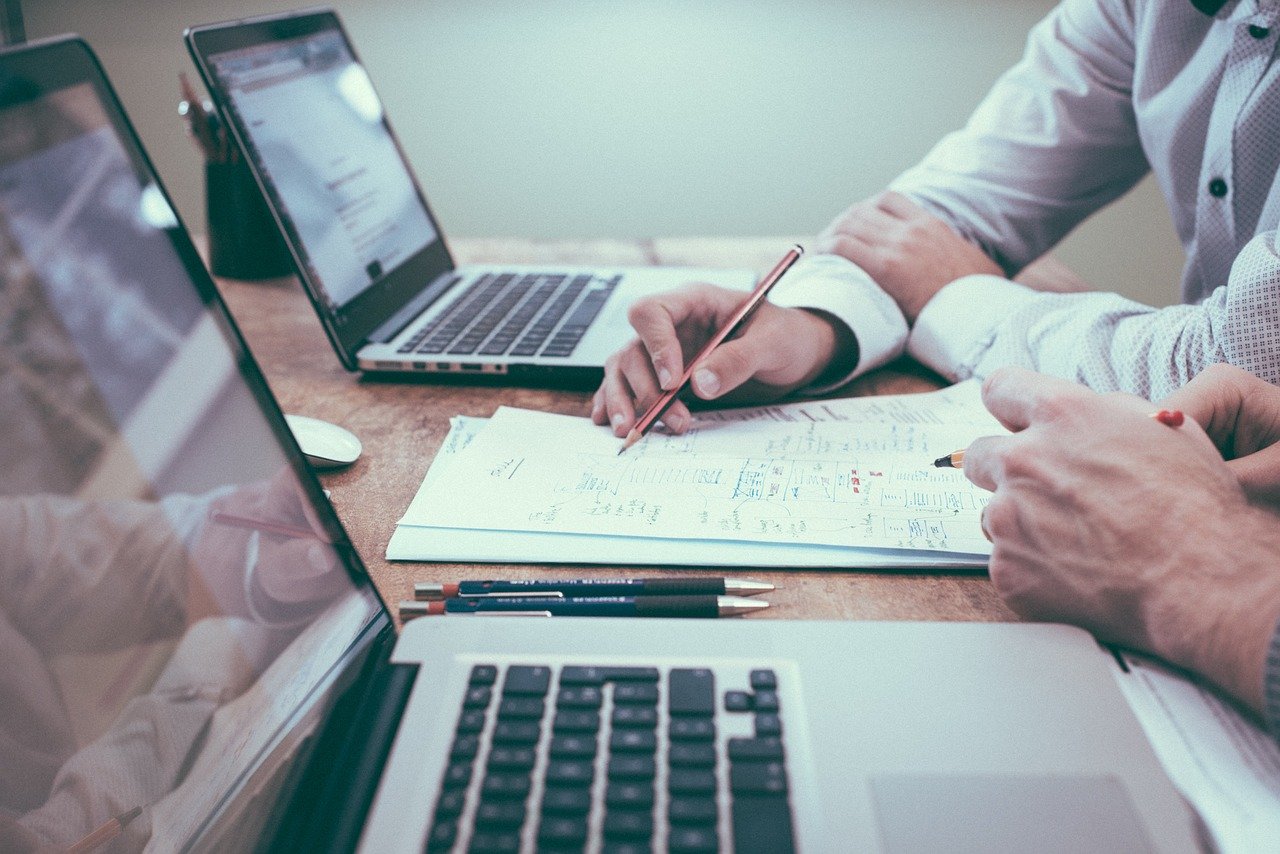 Build your digital transformation strategy in 6 steps
The digital is present across nearly every retail vertical. Digitization of services has shaped consumer expectations for how quickly they receive products but also their consistent availability. Retailers have been forced to incorporate tools that take advantage of algorithms which complement logistics and make sure that items can make their way from local warehouses to consumers quickly. 
Needless to say, companies in practically every sector are striving to meet ever-changing consumer needs. And those needs are today influenced by innovative technologies championed by cutting-edge startups. 
That's why digital transformation has become such a crucial requirement for success today. Companies launch their digital transformation journey with the hope of gaining a competitive advantage and increasing their bottom line. 
But how do you begin a digital transformation? The best way to start is by crafting a strategy. Read this article to learn how to do that and see the examples of successful digital transformation.
What is digital transformation? Definition and benefits
Digital transformation doesn't refer only to the implementation of digital tools by the company and replacing manual processes with automated ones. In its essence, digital transformation is a radical redefinition of how an organization uses technology and processes to change its business performance fundamentally. 
That's why digital transformation requires collaboration across different company departments. It combines business-focused approaches with quickly evolving application development methods. The phrase "digital transformation" already suggests a profound change in how an organization works. Most of the time, such transformations are powered by the changing customer expectations around products and services.
Digital transformation comes with many high-level benefits for companies. Here are a few of them:
More efficient resource management and allocation, 

Digitization of business operations including automated processes and removal of manual tasks,

Employee empowerment, 

Data-driven management and better insight into customer behaviors,

Delivery of improved customer experiences,

Creation of brand-new digital products and services,

Easier collaboration across departments,

Leaner operations, greater agility, and drive to innovation, 

Creation of digital culture, 

Introduction of a new level of transparency. 
Read also: React Native vs. native iOS with Swift: Clash of the Titans
Digital transformation – success stories
Companies that experiment with new digital services launch digital transformation projects because they are afraid of being outflanked by their more nimble and innovative competitors.
Take the restaurant industry as an example. Restaurant chains such as TGI Friday's don't want to become irrelevant on the market filled with tech-savvy competitors. That's why the company is now experimenting with virtual assistants to help customers make mobile orders easily and deliver a great experience.
Retailers are no strangers to digital transformation, either. For example, the grocery chain Albertsons is now busy developing personalized product deals and one-touch payments for gas purchases. But digital transformation doesn't only take place in customer-facing areas. The company is also investing in AI software and robots used to move products around the warehouses and increase operational efficiency.
What about the financial services sector? Fintech startups play a critical role in the transformation of many organizations today. Here's an example: 
BMO Harris Bank accelerated their loan origination process with software coming from a startup called Blend. That's how the bank became the most popular digital destination for customers. Before implementing the software, bankers would spend up to an hour on drafting loan applications while customers waited. Thanks to Blend's technology, the company reinvented the customer experience and allowed completing such applications in just a few minutes. As a result, the banks saw a spike in online mortgage and home equity applications. More than 80% of that applications are now submitted using the technology.
Manufacturing is another sector where digital transformation is making a mark. Companies ranging from General Electric to Boeing are now creating software versions of their physical assets. Digital duplicates help traditional industries like manufacturing to jump on the digital bandwagon, transform services, and reinvent business models so that they match the current demands.
Why do you need a strategy for digital transformation?
Digital transformation is a complicated and demanding process for every organization. While many businesses are planning to improve their processes with digital tools, not all of them are ready to execute digital strategies. Digital performance survey cited the following five most significant obstacles to digital transformation:
Budget limitations (51%)

Complex or rigid legacy IT infrastructure (45%)

No full visibility across the digital or end-user experience (40%)

Lack of available or appropriately-skilled personnel (39%)

Problems in acquiring buy-in from leadership on prioritizing digital initiatives (37%)
Implementing digital technologies is not enough to carry out a real digital transformation project that ultimately aims to leverage technology in a way to help the company build a competitive advantage. 
Since the skills required for digital transformation are often lacking, many companies are now looking to foster a digital culture to help employees on a long-term basis. It's important for executives and leaders to have a vision of digital practices and processes. 
It doesn't matter in which industry you operate – you always need a strategy for carrying out a successful digital transformation project. 
How to create a digital transformation strategy
Digital transformation can only work if you get buy-in from all critical stakeholders across your organization, change your company culture, and connect this transformation to a meaningful vision for business growth. That's why you shouldn't rush into digital transformation without building a solid foundation first.
Here are 6 tips to help you craft a digital transformation strategy that will set your organization on the path to success.
1. Find your "why"
What is the value of digital transformation for your company? What benefits will it bring to the stakeholders? You need to know how to answer that question to make digital transformation a meaningful project for everyone involved in it. 
For example, one of the most common scenarios is migrating certain processes or tasks into the cloud. Few of your employees might really understand what the cloud is and how it works. If you want your transformation to be successful, you need to ensure that everyone understands the technology in use before you start driving buy-in and adoption. 
The best way to do this is by telling a story. Imagine a day in the life of the employee who takes advantage of all the features of your brand-new digital work environment. Focus not only on the benefits but also the challenges they might encounter on the road. Connect them to your strategy. Offer them a target that they can easily identify with and aspire to.
2. Align transformation with business objectives
Once you craft your story, make sure that it connects to the key business goals of your organization. That alignment is critical to successful transformation as you make it work from the top down. Every leader needs to know how to communicate the fact that the move to digital is the best strategy for the organization.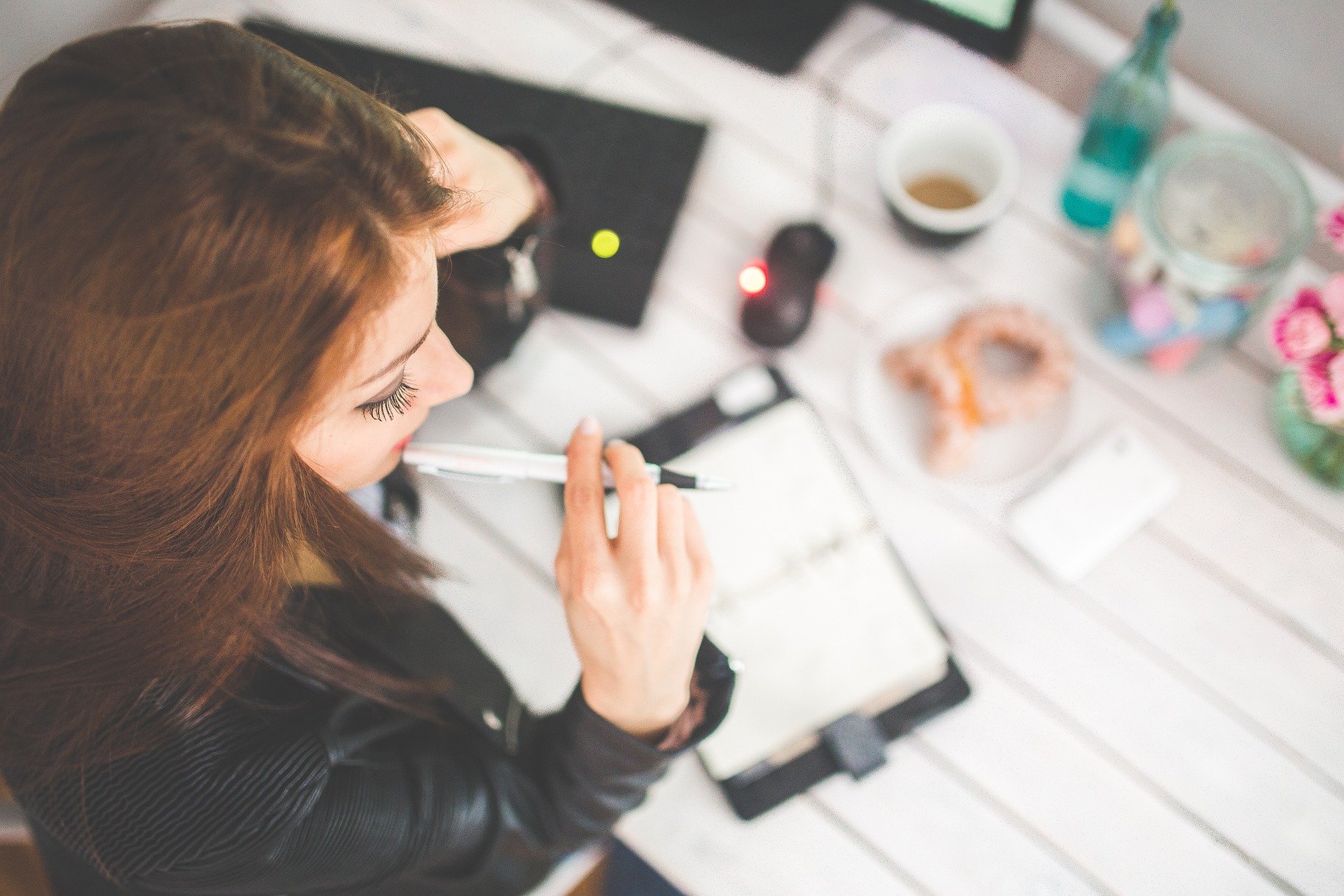 Since digital transformation touches upon every function, all of the teams need to be on board. You can't just let your IT department drive the digital transformation. Instead, make sure that your project is fully aligned with your company's overall business objectives, mission, heritage, and planned future.
3. Run pilot tests
During digital transformation, you're likely to change or break the existing processes. They have been in place for a while now and have worked well, so changing them isn't going to be easy. Such a transformation requires many internal stakeholders to start doing things in a completely different way – it might be introducing new processes, changing how you interact with clients, or even changing roles. 
That's why you need to find ways to bring your team through this major disruption. To get stakeholder buy-in, run pilot tests and proof of concepts before implementing new tools and moving forward with your plan. 
If the technology you're planning to implement is new to your business, it might be difficult to anticipate how things are going to work or how it will affect your processes. But you need to stay realistic upfront and build stakeholder checkpoints into the plan. 
That's how you can ensure that everyone is aware of how your digital transformation journey is progressing. All of that will help your organization to learn how to implement new additions successfully.
4. Follow the Build-Measure-Learn approach
Many companies that launch digital transformation projects end up investing a lot of money in digital products and services that don't really bring any business value. At the end of the day, they don't transform the core business model. 
To avoid centering your digital transformation strategy on such products, take advantage of the Build-Measure-Learn cycle, which is part of the Lean Startup methodology. 
The idea here is to test your hypotheses on a regular basis, gain actionable insights, and then adapt or discard experiments along the way. That way, you will avoid investing in digital assets that don't really bring you that much value and might be expensive to develop. Moreover, this approach helps to connect innovation to the big picture vision of your business. Make experimenting easy for employees and encourage that type of experimentation.
5. Manage risks
Digital transformation is about disrupting business models and processes to enable organizations to stay competitive in the new digital age. It's about moving faster than ever, challenging the status quo, and scaling new technologies. 
Risk management and control is an important aspect of such a disruptive change. In fact, the CIOs who know how to manage risk and design risk management strategies are the ones who manage to carry out successful programs. Even the concept of risk containment and control don't seem to match the idea of a digital transformation project, implement them in your strategy. You're not going to regret it.
Read also: 10 Use Cases of Blockchain in Banking
6. Prepare for changing your company culture 
Digital transformation can only happen through the careful orchestration of different organizational capabilities that serve the mission, vision, and business objectives of an organization. 
Leaders often fail to grasp the importance of the cultural aspect of digital transformation. Without addressing your company culture, your transformation project might fail. 
And the heart, digital transformation is a challenge for your employees. Can your culture allow you to adopt such changes? Can you accept the risk and tolerate failure? 
To embrace brand-new ways of doing things (like working with new technologies), your culture needs to be open to experimentation and failure. Overlooking cultural aspects could be the biggest mistake that leads your digital transformation project to failure. So, make sure that your new technologies and people's minds are part of one scheme.
Conclusion
When it comes to digital transformation, there is no make or breakpoint. Digital transformation is a process that gradually takes organizations through different phases of innovation and allows them to become nimbler and more competitive in the current market. 
Moreover, digital transformation is a holistic and comprehensive process that covers a number of processes, interactions, technological changes, as well as internal and external factors. This ongoing journey needs to be supported by the right leadership and people, not just the right technology. 
That's why teaming up with a specialized outsourcing provider is a smart move for organizations looking to launch a digital transformation project. Having an external agency analyse the organization closely to pinpoint areas that could be improved is a great step towards such a transformation. 
If you're looking for a team of experts to help you launch a digital translation project, get in touch with us. We support organizations across various industries in carrying out successful transformation projects to find new revenue streams and disrupt their sectors.
This may interest you:
What is digital transformation and what does it means for your business?
Digitization and digital transformation – what's the difference?
Digital Twins: Virtual Counterparts of the Real World