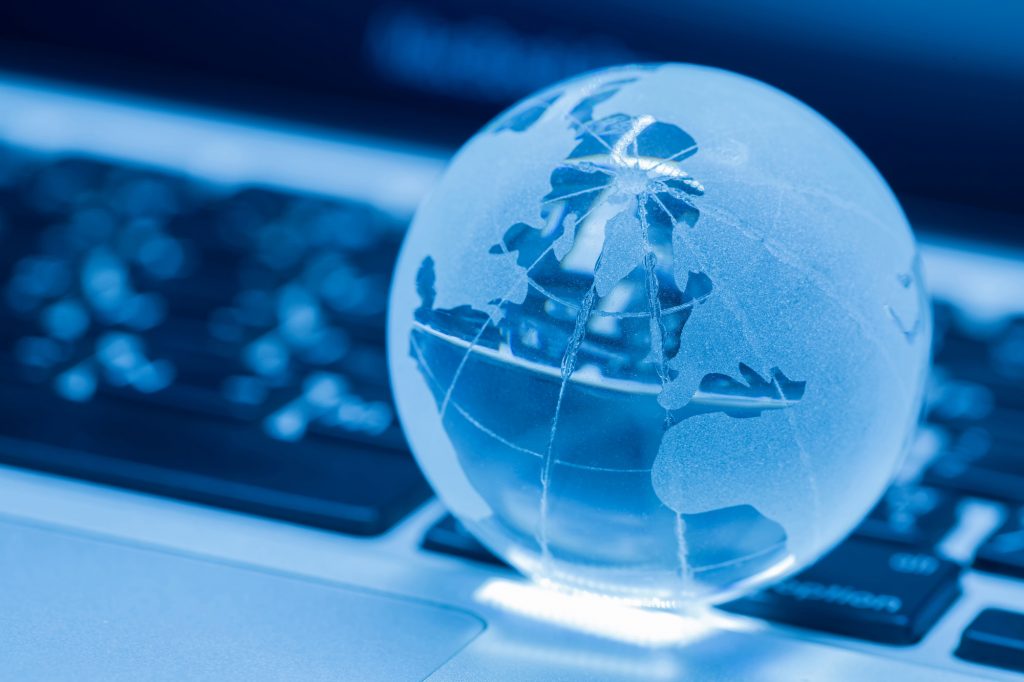 Digital Twins: Virtual Counterparts of the Real World
The idea of digital twins may be a little hard for some to understand. However, it turns out that it is not as difficult as it seems. This type of solutions in a very important way help companies, institutions and organizations to create just "twins" corresponding to their processes, solutions, and real products in the digital world. Check out why you should be interested in digital twins technology!
If you remember the story of the rescue operation for the Apollo 13 mission, you probably know about the fact that NASA scientists created a model of the Apollo 12 flight deck modules at their flight control center. This allowed them to find faster ways to get the astronauts back to Earth and to ensure that they were as safe as possible. You need to know that this was possible because the scientists had a "twin" of the vehicle used for the Apollo 13 mission – so the scientists knew exactly what could be used, to what extent and what are the possible ways to bring the participants of the mission faster to Earth.
What are digital twins?
A digital twin is a dynamic, virtual model of an object, system, service or a process that exists in the real world. So digital twins can be products, technological installations, or even entire factories. Just as in the physical world, there are interactions between digital objects.
The digital twins function as a proxy for connecting specialists (e.g., technicians) and traditional monitoring and control equipment (e.g., pressure gauges). Disseminating this type of solution will require a cultural shift. These virtual counterparts of the physical assets are created to be digital representations of objects and environments, as well as people, businesses and processes. They will allow increasingly detailed digital representations of the real world for simulation, analysis and control.
How Does Digital Twin Technology Work?
When creating a virtual model the key is to acquire large amounts of data to teach the twin how the real system works. Over time, the amount of analyzed data becomes large enough to create a dynamic, "intelligent" digital replica of the physical object.
Based on all the real-world data collected from various sensors and sources, computer programs create a simulation using artificial intelligence algorithms to predict how a physical object, process etc. will perform.
Benefits of using digital twins
The data-powered twin can support operators in their decisions, taking control of the operation of production systems over time and moving the operators into the position of managing its operation. It analyzes the effects of different hypothetical scenarios and selects the best ones, allowing to optimize production and increase operational efficiency.
Apart from the costs of its implementation, Digital Twins allow for inexpensive experimentation with new products and processes, based on real data. Instead of iterative creation and testing of products, the entire process is moved to a virtual space, which in effect reduces the time to market for new products.
The third application concerns the maintenance area. Based on service scenarios and current data from machines, the digital twin can predict and prevent failures. In addition to prediction, it is also possible to virtually check the impact of repairs on system operation. When we add AR/VR glasses to such applications, service departments receive completely new tools for their work. The glasses are also becoming more and more frequent equipment of training stands, where future machine operators and service technicians learn.
Challenges of digital twin technology
Although the range of potential applications is mainly limited by imagination, digital twin technology and its business use-cases are still in the development stage. There are still no standards allowing to transfer twins between systems of different suppliers, and there are also security issues. The early stage of market development does not encourage customers to bear increased investment costs and the risk of a failed project.
The economic value of using digital twins varies depending on the monetization model adopted. In the case of expensive industrial machinery or complex services or business processes, the ability to optimize their use by reducing downtime and lowering overall maintenance costs will be extremely valuable. In this case, software competencies and skills are critical to maximizing the economic benefits of digital twins.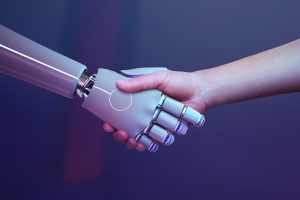 The complexity of digital twins will depend on the specific use case, industry and business objective adopted. From simple devices such as water sensors to complex assets such as cars or power plants, digital twins will have varying levels of complexity, development and maintenance costs, complicating CIOs' business project planning and ROI analysis.
Developing and supporting digital twins solutions in different environments will require constant updates to data collection and oversight capabilities, as well as adaptive analytics and algorithms. Streaming data will require component monitoring and software updates. An example is the update software that an automaker provides for its cars (among other connected car concepts).
As a result, OEMs, in order to remain competitive in the marketplace, like car manufacturers, will also need to become software developers and be able to use digital twins tools. Given these considerations, the driving force behind the development and maintenance of digital twins must be both business and economic models. Both the business concept and the model itself must be tested for economics (revenue, profit, return on investment [ROI], cost optimization) as well as methods to measure progress as new products and services are developed and introduced.
Application of digital twins across different industries
Digital twins technology is used across a wide range of other industries from aerospace and automotive through manufacturing and power generation to healthcare, retail and urban planning. For example, an automotive company can use digital vehicle twins to… conduct virtual crash-tests. Much larger structures – even entire cities – can also be designed. Boston and Singapore have their virtual twins that are used for metropolitan expansion planning.
Manufacturing
Digital twins are used extensively in all stages of manufacturing. A digital twin begins as a digital 3D model developed using CAD, CAE, or generative design. Additional data layers are overlaid on top of the CAD model via any of the software solutions and platforms listed below in the software section. Data from real world simulation and testing, combined with manufacturing data from the 3D printer and data from parts already in the field, complete the digital twin.
If the object already exists but does not have a digital version, you can make a 3D scan of it using one of four technologies: a 3D laser scanner, structured light scanning, time-of-flight technology that uses pulsed laser scanning, or photogrammetry (a more sophisticated version of stereoscopic vision that includes more camera angles). Once you have a digital version of your project, it's time to add the other data types you have in the first example.
Aerospace
One example of incremental manufacturing and aviation industry is a U.S. Army project to maintain a fleet of Blackhawk helicopters. The vehicles were first introduced in 1979, and it's been decades since spare parts were produced. Now the Army is partnering with Wichita State University to disassemble the Blackhawk piece by piece and scan each individual part to capture and store them as digital twins.
The goal is to create a virtual database of parts so that on-demand swaps can be made, during which the part will be printed on 3D printers, helping mechanics with repairs. It is an excellent example of how using digital represations of real-world objects can extend the life of a wide range of equipment and machinery  for which it is no longer possible to manufacture and stock spare parts.
Today, the digital twin is commonly used to predict when a machine will need maintenance. If you can predict which parts might need maintenance, you can design those parts differently. Boeing was able to achieve up to a 40 percent improvement in the quality of parts and systems first used in commercial and military aircraft using digital twins and simulations, Boeing CEO Dennis Muilenburg told Aviation Today magazine.
However, General Electric was one of the first users of digital twin software for physical assets. Their aerospace division uses this technology to predict engine degradation in their GE90 engine for their fleet of Boeing 777 aircraft, allowing the company to alert customers when it is time for maintenance. The same technology is applied to parts that are used for locomotives and wind turbines.
Greentech
GE's digital wind farm has used digital twins for quite some time to improve performance, and consequently increase reliability and availability of its service. Each wind turbine is equipped with sensors gathering data about important areas of its functionality such as energy outputs or weather conditions. After being sent to a processing system, all the data is analyzed to create insights that are sent back to the real-world object in order to make amendments if needed. Predicting failure before it occurs can lower maintenance costs and help avoid unplanned downtime and breakdowns.
Digital twins are also being used to create 3D printers themselves. Siemens helped HP create a digital twin of the Jet Fusion 5200 3D printer to help simulate airflow patterns through the machine. The data generated allowed HP to optimize the cooling channel topology for ideal ventilation and provided simulated airflow patterns. The resulting new design enabled a 22% increase in airflow efficiency, allowing HP to increase print speeds by 15% without the risk of overheating.
Showing 3D and 4D data in real time can benefit all city planners as well. Virtual twin models can support decisions on urban planning and offer solutions to many already existing challenges. Based on insights from various sensor systems, it is possible to implement better policies for sustainable development with respect for the environment. Therefore, digital twins can help cities become smarter by introducing efficient resources management and improving the quality of urban life.
Healthcare
The similar system of sensor-generated data can be used to gain insights in healthcare allowing to create digital twins of processes, treatment or even a hospital building. Sensors can monitor patients' condition predicting their well-being and possible health issues. The digital version can simulate what is happening in the real time to a hospital staff or to patients in order to improve the overall clinical workflow and offer patients the best health experience.
Read more: Predictive Analytics in Healthcare – Staying One Step Ahead of Emergency
Automotive
Automakers have been using digital twins for years. In one of the more advanced examples, Tesla is creating a digital twin for every car it produces. Sensors from thousands of cars constantly send performance data back to Tesla, where artificial intelligence interprets the data and determines whether the car is working as intended or needs maintenance. By combining AI and IoT, Tesla is able to continually learn from the real world and optimize each of its cars individually, in real time.
Wondering about digital twins software?
While the industry is gearing up for big moves with digital twin technology, it's understood that not all customers will be ready to implement it right away. Larger companies in the manufacturing, automotive and aerospace industries will begin to reap the benefits of digital twin technology in additive manufacturing sooner rather than later.
It's an extremely promising, long-established technology whose possibilities among companies are endless. Bet on the best solutions and stock up on the best technologies that can change our world.
If you already have an idea on how to use digital twins solutions contact the Concise Software team. We will show you how to best implement them according to your idea. We look forward to hearing from you!
This may interest you:
Digital Transformation Strategy – build yours in 6 steps
What is digital transformation and what does it means for your business?
Digitization and digital transformation – what's the difference?