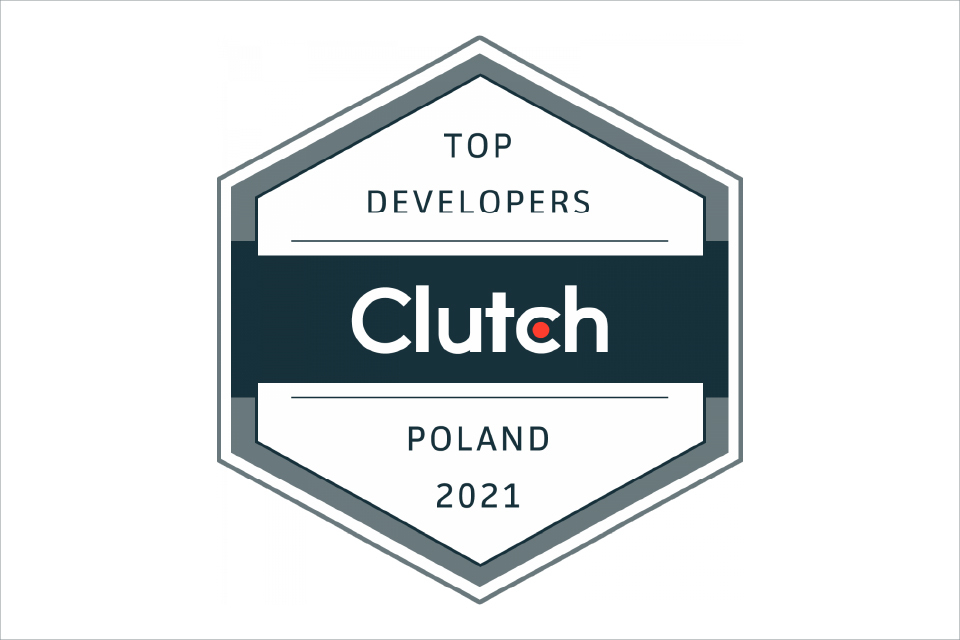 Concise Software among the best – again! Thank you, Clutch!
Every day at Concise Software we are guided by a few principles. One of them is not to slow down. Once again we have been awarded by Clutch in the report: "Top-Performing Development Companies in Poland for 2021"!
Concise Software is one of 100 Polish software development companies named by Clutch. We have previously received similar awards in many other categories, including B2B partners and blockchain development companies. Every year there are more and more of these awards, and we can be proud of our team's achievements.
After shrinking during 2020 as a result of the COVID-19 pandemic, the Polish economy is on track to expand in 2021. In order to determine winners, Clutch evaluates leading companies based on their industry expertise and availability to deliver. This includes looking at their online presence and past projects.
Top-Performing Development Companies in Poland for 2021
Each award of this kind proves to us that Concise Software's development is on the right track. Our specialists contribute to the development of our company every day – using their knowledge and experience to convince our customers of the quality of our services. We are extremely happy to be part of great projects and are proud of the way IT market observers like Clutch talk about us.
Read more: Concise Software among the best blockchain developers in Poland. Huge honor from Clutch
We hope that this will not be the last such award for Concise Software. Every day for us is a new challenge in working with customers from all over the world, the opportunity to participate in projects that change the lives of many people. We are a team that relies on experienced, committed people. Numerous awards that have been granted to Concise Software are extremely important to us – thanks to them we know that our work is noticed.
We would like to thank Clutch for another award. It is a great honor for us to be once again in such an honorable group.