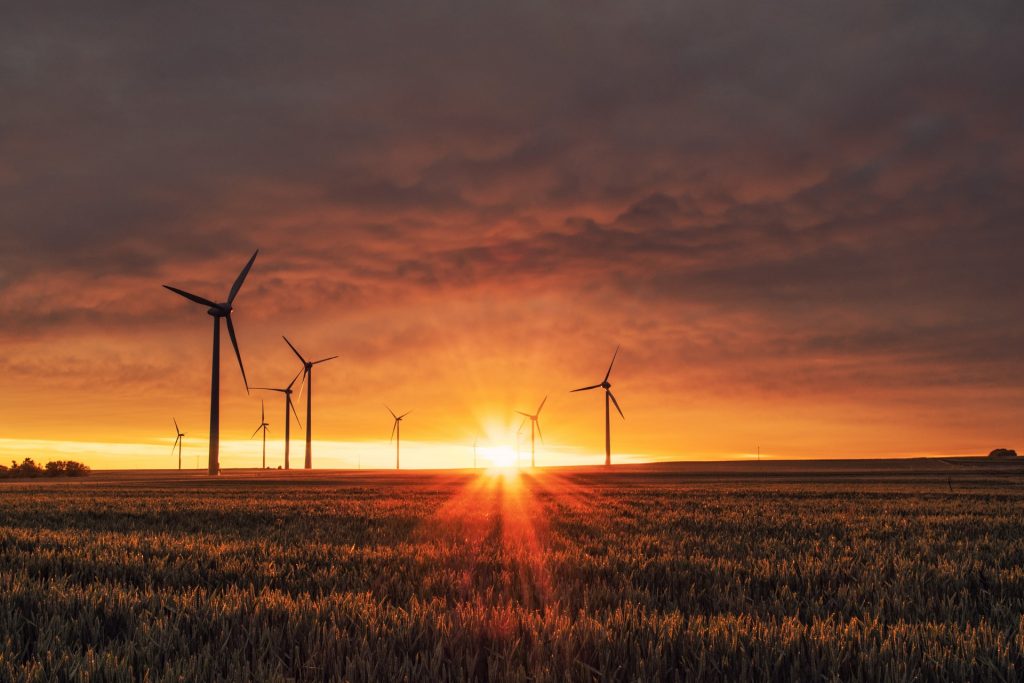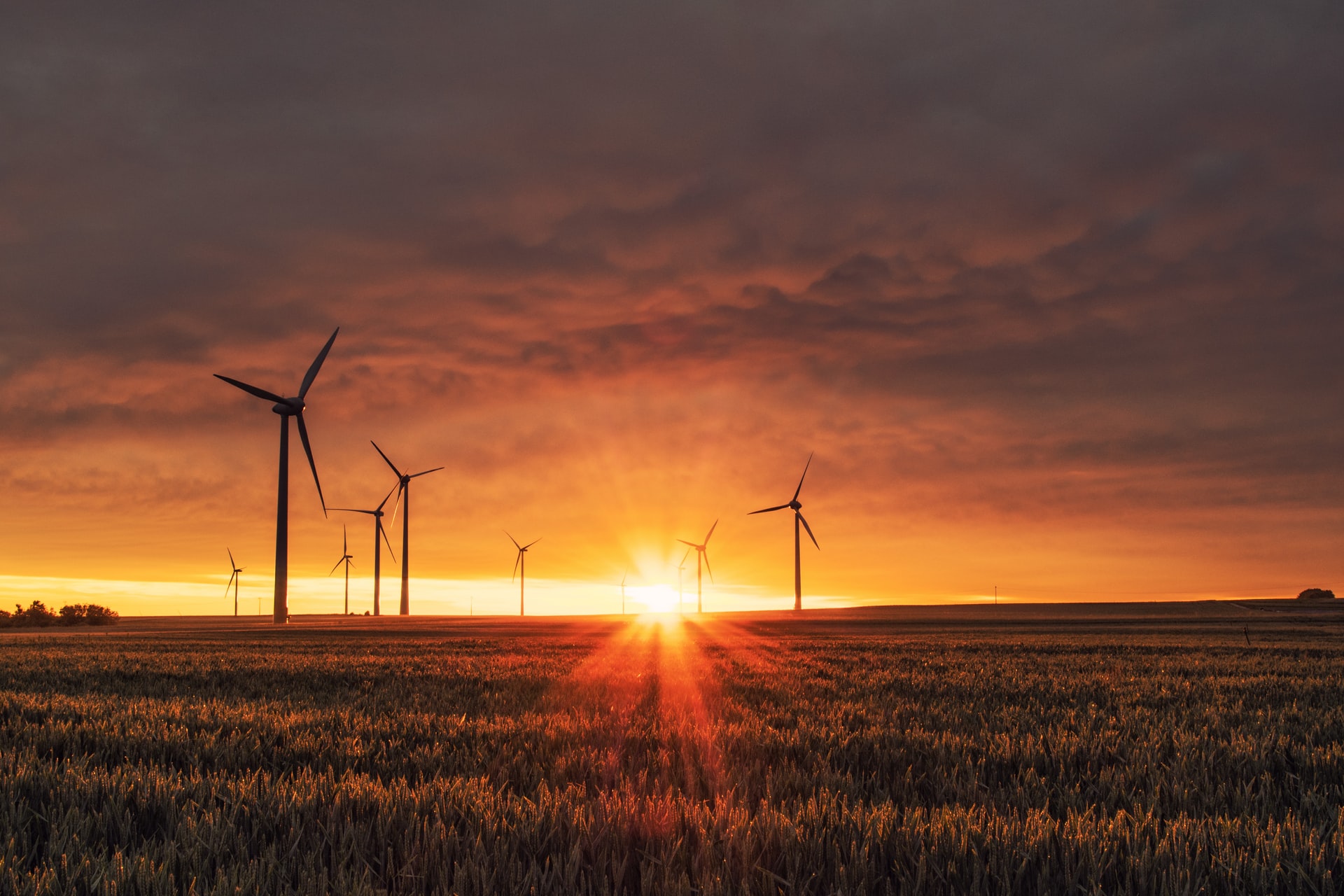 Carbon neutral companies – who actively helps the environment?
Carbon neutral companies are not only technological giants who boast at every possible opportunity that they are implementing solutions that protect the environment. Carbon neutral companies are also smaller companies, which are often the authors of great innovations that were created to support our planet. But let's start with trendsetting leaders in the technology industry. 
Recently, we have had a product conference with Apple, during which we met new Apple Watch devices and tablets from the iPad series. As we are still facing the SARS-CoV-2 coronavirus pandemic, this event was broadcast online, without an audience gathered on the manufacturer's campus. According to some observers of the technology industry, what was important was not that the portfolio of devices offered by Apple has once again expanded, but the declarations made by Apple in the context of environmental protection. It is well known that Apple has been working hard for a long time on solutions to make the company a leader in recycling and the use of alternative energy sources. 
Read more: Infotainment system in car – the future of the automotive market. That's why:
Apple announced in July that it will become carbon neutral by 2030. Apple is already carbon neutral at the corporate level, while the July declaration concerns the company's entire operation, including production, i.e. ordering components for devices from suppliers and their subsequent assembly. Any equipment that Apple sells from 2030 will be climate-neutral, i.e. will have no impact on it.
Businesses have a profound opportunity to help build a more sustainable future, one born of our common concern for the planet we share, said Tim Cook, Apple's CEO. The innovations powering our environmental journey are not only good for the planet — they've helped us make our products more energy efficient and bring new sources of clean energy online around the world. Climate action can be the foundation for a new era of innovative potential, job creation, and durable economic growth. With our commitment to carbon neutrality, we hope to be a ripple in the pond that creates a much larger change.
Apple press release
What does this mean? Apple wants to implement solutions that will allow Apple to declare itself a 100% carbon neutral company – not only on a corporate level, but also in the context of the supply chain and the broadly understood production and distribution of products. At this point, Apple has succeeded in implementing mechanisms that make the manufacturer's corporate level environmentally friendly – so that offices, stores and authorized services use "green energy". 
A climate change promise from Apple – YouTube
Carbon neutral companies – Google plans
Google was one of the first companies to achieve carbon neutrality – it was already in 2007. Ten years later, it set itself the goal of buying as much energy from renewable sources as it uses in its offices and data centers.
Neutralising the carbon footprint involves investing in "green projects" and buying energy from renewable sources in the same or larger quantities than needed for the business. This is a very ambitious undertaking, but still far from ideal, i.e. based on RES. Google wants to become a zero emission company in 2030, using "clean energy" in all data centers and campuses around the world. 
The plan is that in 2030, every query entered into the search engine, every route marked by Google Maps, every email sent by Gmail and every video watched on YouTube will be processed by data centers powered by green energy. In order to achieve this, the American giant intends to use wind and solar energy, as well as make use of artificial intelligence to help optimize use and forecast electricity demand. 
So we can say that Google has long since achieved its plan to join the ranks of carbon neutral companies. But, as you can see, the plans do not end there. Currently, Google operates, among others, as an entity that actively invests in projects that concern environmental protection and are closely related to modern technologies. 
Microsoft and Project Natick
2 years ago Microsoft placed servers in a special capsule at a depth of about 40 meters in a bay off the coast of Scotland. This is how the Natick project started. After pulling the servers to the surface, it was time for analysis. Is this how the future of the cloud will look like?
This may be due to very low humidity. The company will be analyzing the data carefully in the near future and trying to find out what this means in order to be able to improve land-based data centers.
Microsoft tests Project Natick, self-sustaining underwater datacenter – YouTube
Microsoft wants to reduce its carbon footprint as much as possible. The ambitious plan is to be neutral, i.e. 0. The capsule was powered by renewable energy obtained from water movement in the sea. In addition, the entire region is powered only by renewable sources of solar and wind energy. There was a lot of coolness. However, this is not the end of the advantages. Such a way of storing data is, contrary to appearances, less exposed than the classical centers on land in terms of fires, power cuts or earthquakes. The temperature on the seabed is also more stable and is not too much influenced by the season.
Carbon neutrality in the automotive industry
In May 2019, Daimler AG announced its Ambition2039 strategy, which defines the company's path to sustainable mobility. This strategy includes the goal of offering a CO2-neutral fleet of new passenger cars in 20 years' time. An important milestone is to achieve by 2030. 50% share of plug-in hybrids and fully electric cars in total Mercedes-Benz Cars sales by 2030. In its efforts to reduce greenhouse gas emissions, Daimler also focuses on its own plants and the energy they use. From 2022 onwards, all European Mercedes-Benz Cars and Mercedes-Benz Vans plants will produce in a CO2-neutral manner to join other carbon neutral companies. The construction of new plants is already planned with this requirement in mind. The European Daimler Trucks & Buses plants will also use CO2-neutral energy sources until 2022.
The Mercedes-AMG Petronas F1 team is aiming to halve its CO2 emissions from about 20,000 tons in 2018 to 10,000 tons in 2022. The very nature of Formula 1 as a series of car races held all over the world entails some unavoidable CO2 emissions, so the team will balance them out with compensation within the golden standard. Among the measures already taken is the commitment to renewable energy sources. Brackley's high-tech chassis factory uses such sources in all its operations, including powering facilities such as the wind tunnel, data center, digital simulation environment and test stands.
The Brixworth Technology Center, where Mercedes-AMG High Performance Powertrains (HPP) develops and manufactures both Formula 1 and Formula E powertrains, produces more than half the current through solar panels and a CHP plant. For all external energy, HPP has committed to switching to renewable energy sources later this year. Both Brixworth and Brackley are internationally certified to the ISO 14001 environmental management system and the team's commitments will also cover how they operate on the racetrack. Disposable plastics will be eliminated from the catering business and each team member will benefit from hotel stays with a low environmental impact. From small details to significant business transformations, Mercedes aims to introduce comprehensive sustainable business practices in its sports activities.
The entire automotive industry is undergoing a huge transformation and Daimler is at the forefront of taking responsibility for sustainable mobility. We represent a three-armed star on the track and want our racing platforms to be a case study for a rapid, change-oriented innovation for a more sustainable future. This ranges from hybrid and battery electric drives in our racing vehicles to daily business practice on the track and in our production facilities. We want to be a leader in this transformation 
said Toto Wolff, team leader and CEO of Mercedes-AMG Petronas F1 and head of Mercedes-Benz Motorsport.
Volkswagen has long since committed itself to the objectives contained in the Paris Agreement. The company has taken appropriate steps to become a CO2-neutral company in 2050 according to its motto "goTOzero".
In order to reduce carbon dioxide emissions, Volkswagen has opted to electrify its cars. To this end, Volkswagen is developing a modular platform (MEB) for electric vehicles from 2016. It is on this platform that the electric model ID.31), which will be launched in 2020 and which is produced in a CO2-neutral manner, was developed. For charging the batteries of the ID.3 model, Volkswagen offers its customers renewable electricity and is committed to expanding its charging station network in Europe and North America. Production of the electric model will start on November 4, 2019 at the Volkswagen factory in Zwickau.
As part of the ongoing offensive in the field of electric cars, the company will introduce 70 electric-powered models to the market by 2025 and will probably sell more than three million electric cars per year since then. To meet this high number, eight factories in Europe, China and the USA will be adapted to produce electric cars by 2022.
Read more: 4 benefits of Internet of Things for healthcare
In addition, Volkswagen has set itself specific goals to reduce the CO2 emissions of the almost 11 million cars produced annually by the company and its 122 factories worldwide under the motto "goTOzero":
From 2020, the company intends to reduce the carbon dioxide emissions of new passenger cars produced in Europe from 123 g CO2/km in 2018 to 95 g CO2/km. By 2025, the company's factories will reduce CO2 emissions per vehicle produced by 45 percent compared to 2010 getting closer to the goal of becoming carbon neutral companies.
Moreover, by 2025, the Volkswagen Group's carbon footprint for each vehicle during its life cycle will be reduced by 30 percent compared to 2015. By 2030, Volkswagen will reduce the CO2 emissions of its new passenger cars in Europe to 74 g CO2/km. In order to achieve the assumed goals, in 2030 about 40 percent of all new cars of the concern will be electric models.  
3 steps on the road to carbon neutrality – Volvo CE – YouTube
Volvo's future as one of carbon neutral companies
The first phase of the plan assumes limiting the average carbon footprint of each car by 40%. This is expected to happen between 2018 and 2025, so implementation of these plans is already underway. During this period the company also wants the global production network to become climate neutral.
We are transforming our company through concrete actions, not symbolic promises, that's why at Volvo Cars we'll take care of what we control, which is reducing emissions from our cars and the emissions associated with the production cycle. We will also take care of what we have indirect influence on. We will call on and encourage our suppliers and the energy sector to join us in the pursuit of a climate neutral future.
Håkan Samuelsson, CEO of the company.
The reduction of average carbon emissions is to be achieved in stages. The first is a plan to move to clean-electric drives. In 2025, half of the vehicles sold by Volvo Cars will have it. The emissions from the new Volvo Cars' 'exhaust pipes' would thus be halved compared to the current situation. Another objective is to reduce CO2 emissions by 25% related to the global supply chain. This is also expected to happen by 2025. By that time, a quarter of the plastics for new cars will be recycled. By that time, a quarter of the plastics for the production of new cars are to be recycled. Also, a quarter of the CO2 emissions of all processes related to the company's activities: production, logistics, etc. are to be reduced by one quarter,
Volvo Cars is the first conventional car manufacturer to commit to electrification of the entire model range and the phasing out of combustion engine only cars. From this year on, every new Volvo will be electrified. Today the company presents its first fully electric car – XC40 Recharge. Starting with this model, the company will reduce its average carbon footprint per car every year and per model.
XC40 Recharge is the first car from the new Recharge car line. This name has been reserved for all Volvo cars that can be recharged from the socket. This applies to both electric cars and plug-in hybrids. Hybrid owners will be encouraged by Volvo Cars to use the Pure mode as often as possible, where the vehicle only runs with an electric motor.
As you can see, many companies in the technology and automotive industry are conducting extensive activities aimed at environmental protection to become truly carbon neutral companies. At Concise Software, we are keen to support all initiatives that are designed to protect our planet. Do you have such an idea? Want to join the best in the industry? Contact us and tell us more about your idea! 
You may like to read:
Agritech: Driving the future of agriculture with innovative technologies
Carbon Footprint Calculator – 6 Apps that Help You to Reduce Your CO2 Emissions
Carbon neutral cars – what's new in the automotive industry?
Digitalizing Wind Energy: How to Capture Data from Wind?
Smart City – How to Improve the Urban Quality of Life in a Smart Way?
How does greentech help our environment?