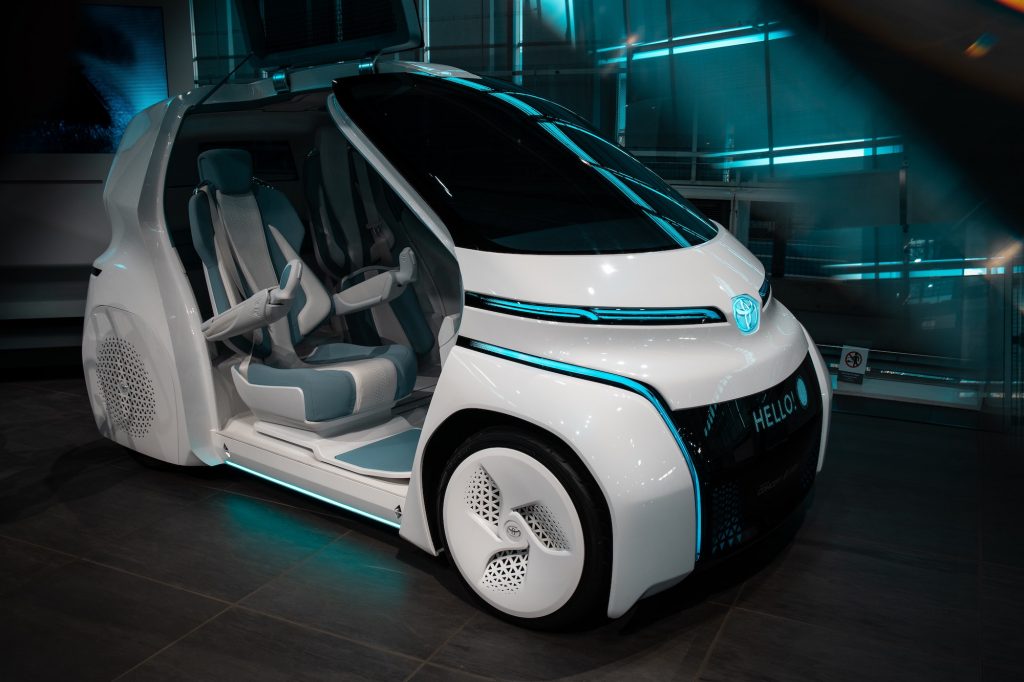 Carbon neutral cars – what's new in the automotive industry?
The automotive market is changing dynamically – the expression of this fact is a slow transition from fuel-based drives to electricity. As a result, passenger cars will have a lower environmental impact. However, this is a process that still needs to be refined in various respects. The popularity of electric drives does not mean that all cars will become carbon neutral cars. 
Electric cars are best suited for climate impact. While they can be environmentally harmful when power generation is based on coal, their impact is lower than that of combustion cars in the European energy mix. If the electric car was charged exclusively from renewable energy (e.g. wind), the total impact on the climate could be several dozen percent lower than in the case of a diesel car – it would only be due to the cost of production and disposal of the car.
Today, the total emission caused by an electric car is 17-30 percent lower than that of a combustion car. In 2050, when coal will be displaced from the European energy mix, the post will be reduced by almost 3/4 (73 percent).
The situation is much worse when studying the impact on human health. Studies show that additional mining of metals (copper, nickel, cobalt, etc.) and energy production make the toxicity rates of electric cars about three times higher than those of combustion cars. Even the transition to renewable energy sources (the orange part of the bar) does not equate electric cars with combustion cars.
On the other hand, looking at the transition to electric cars in Europe will reduce the nitrogen oxide emissions of cars and probably clean the air in cities, as the power plants are mainly located outside. However, in order to reduce the high environmental impact of electric car production it will be necessary to switch to renewable energy sources. And the fight to reduce the metal content of electric cells.
Also when assessing the impact of electricians on soil and water resources, the reports are very divergent. Some talk about the high toxicity of electric car production, others suggest that it may be lower than that of diesel cars – and moving away from them will further improve the situation.
The United Kingdom has a political influence on the issue of combustion vehicles
Originally, the London government announced a ban on the sale of conventionally powered cars from 2040. Now Prime Minister Boris Johnson has announced an acceleration of this process. The new transport regulations are expected to come into force a decade earlier. In 2030, the British will not buy a new car for petrol, diesel, and gas. In 2035, hybrids will also be withdrawn. Introducing more carbon neutral cars is part of a larger strategy of the British government, which wants to adapt the economy to fight climate change.
The United Kingdom is thus at the forefront of the fastest-growing countries to give up selling fossil fuel cars. Israel, Denmark, the Netherlands, India, and Sweden also want to achieve this goal within a decade. Five years earlier, cars powered by diesel, petrol and gas would disappear from showrooms in Norway.
Electric cars are becoming increasingly popular in the UK, but most of their models cannot be called market hits. Last year sales more than doubled. Nevertheless, today it accounts for only 7% of the British market.
The greater popularity of "electricians" is to be influenced by public investments. The government plans to spend almost half a billion on supporting domestic battery production and about 1.3 billion in the development of charger networks. According to experts, Johnson's decision will affect not only the automotive market. This is because electric car batteries can also serve as mobile renewable energy storage facilities.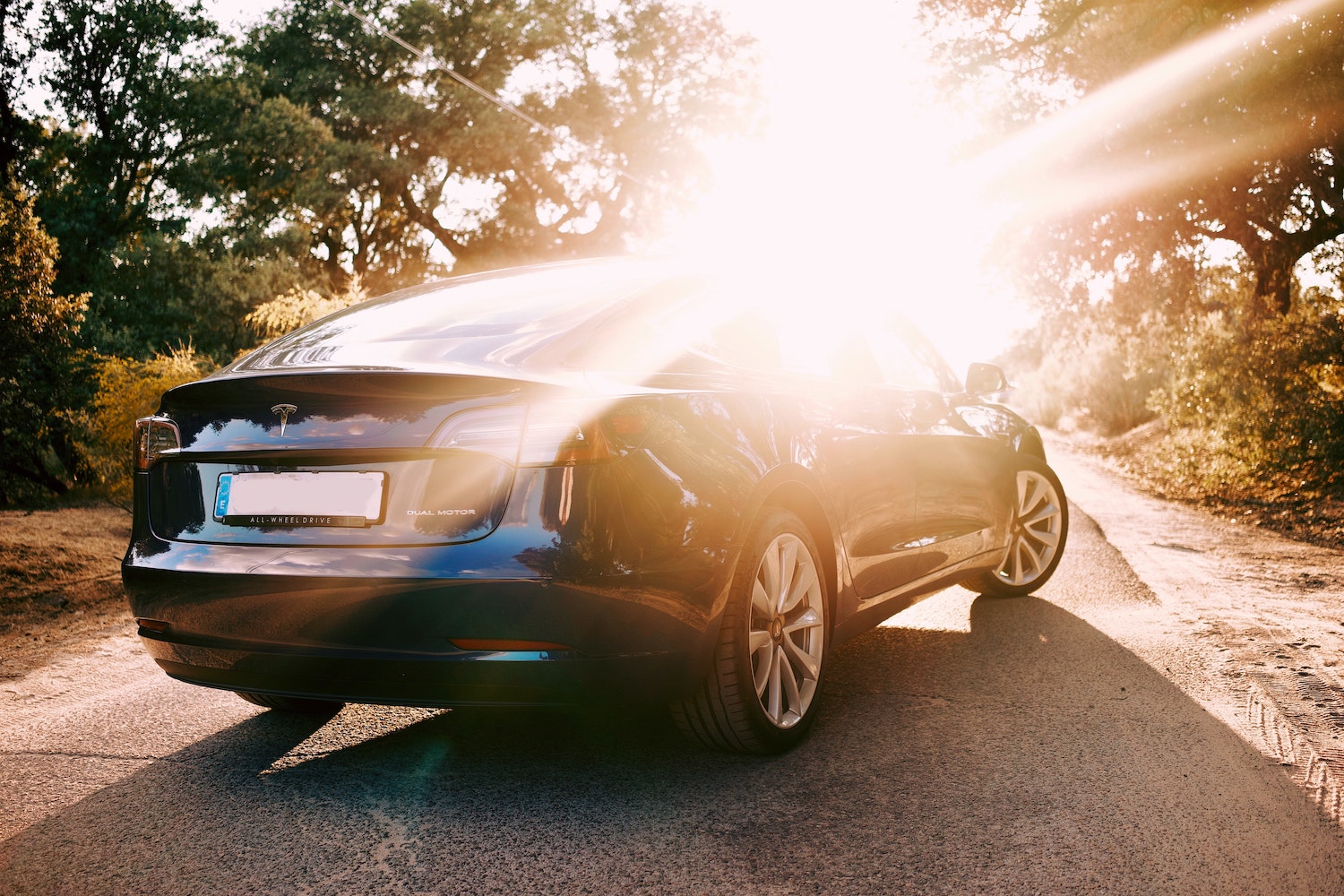 However, British commentators are concerned about the side effects of the new law. It is possible that just before the ban comes into force, manufacturers will want to sell as many combustion cars as possible. Their growing number may prevent the UK from achieving its climate targets for 2030.
British plans for the automotive industry are part of Johnson's 10-point climate strategy. The green economy transformation is expected to cost the state £12 billion, but private companies are expected to invest three times as much money in it. This is expected to create 250,000 new jobs. The United Kingdom wants to focus on the development of hydrogen and nuclear power, offshore wind farms, and thermal upgrading of buildings.
The government project must now be approved by the parliament. Around many points of climate policy, there is a cross-party agreement. However, the government document has been criticized by Ed Miliband, a politician of the Labour Party, the counterpart of the Minister of Economy in the shadow cabinet. The politician believes that the strategy should be more ambitious and the current plan will not save either the climate or the labor market weakened by the pandemic.
Read more: Usage of electric cars – what drives the EV adoption?
Daimler Trucks presented its own electromobility strategy
With the presentation of GenH2 Truck, Daimler Trucks shows for the first time its full commitment to the development of specific technical solutions to enable heavy fuel cell trucks with a range of more than 1000 kilometers per refueling, to carry out diverse and demanding tasks in long-haul transport.
GenH2 Truck testing with customers is scheduled to start in 2023, while series production is scheduled to start in the second half of this decade. By using liquid hydrogen, which has a much higher energy density than gaseous hydrogen, the performance of such a vehicle should match that of a comparable conventional diesel truck.
In addition, Daimler Trucks has announced for the first time an electric long haulage truck that is exclusively battery-powered – the Mercedes-Benz eActros LongHaul, which is designed to handle energy-saving regular trips on planned routes. The eActros LongHaul is expected to be ready for series production in 2024, with a range of approx. 500 kilometers after a single battery charge.
Next year, Daimler Trucks is to launch series production of a heavy truck powered exclusively by an electric battery drive. This will be presented in 2018 with the Mercedes-Benz eActros for distribution transport, which has since been extensively tested by customers in their daily transport tasks. The serial range of the eActros after a single charge of the batteries is expected to be well beyond the prototype's range of about 200 kilometers.
Daimler Trucks has similar product plans and schedules to those in Europe in North America and Japan. By 2022, the company's vehicle portfolio in its main markets – Europe, the United States, and Japan – will include series vehicles with electric battery drive. The company also sets itself the ambitious goal of offering only new vehicles with a CO2-neutral tank to the wheel by 2039 in Europe, Japan, and North America.
The so-called ePowertrain, as a new global platform architecture, is to provide the technical basis for all Daimler Trucks medium- and heavy-duty series fully electric trucks with a locally CO2-neutral balance – both battery-powered and hydrogen fuel cell-powered. This system is designed to be powerful, efficient, and durable. With ePowertrain, Daimler Trucks plans to achieve synergies and scale effects for all relevant vehicles and markets.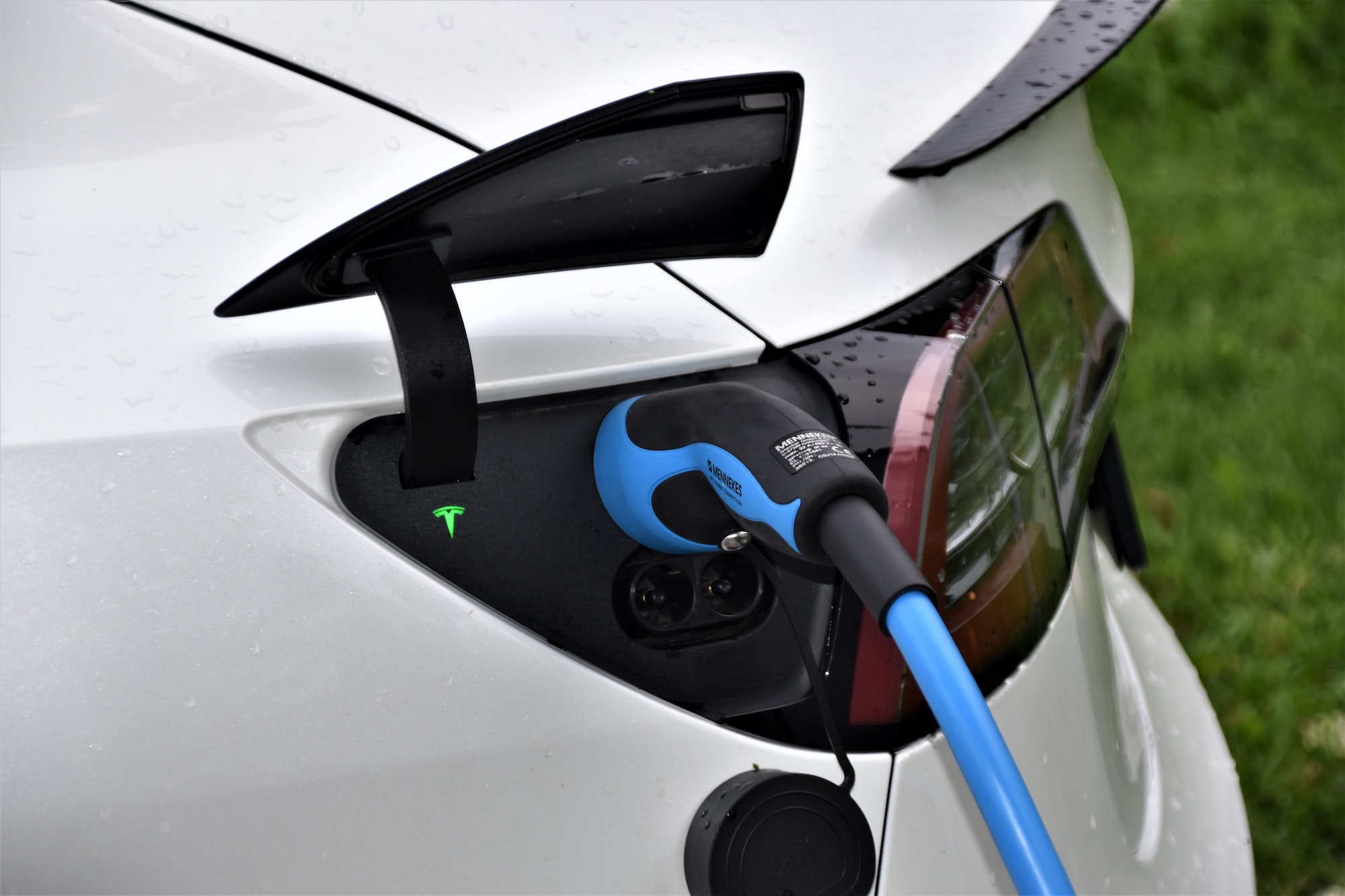 Daimler Trucks' developers based the characteristics of the GenH2 Truck on the driving force, range, and power of a conventional Mercedes-Benz Actros long-haulage truck. The GenH2 Truck is therefore designed to offer a payload of 25 tons with a total weight of 40 tons as standard. This high payload and enormous range are made possible by two special liquid hydrogen tanks as well as an efficient fuel cell system. They are therefore the core of the GenH2 Truck project.
Daimler's experts can draw on their expertise to design the liquid hydrogen tank and work closely with an external partner. In the field of fuel cells, the manufacturer already has several decades of experience of its experts, both technically and in terms of production methods and processes.
In April this year, Daimler Truck AG and the Volvo Group entered into an initial, non-binding agreement to establish a new joint venture to develop fuel cell systems for heavy commercial vehicles and other areas. The joint venture should reduce the development costs for both companies and accelerate the market introduction of fuel cell systems.
The joint venture company has the experience and expertise of Daimler Truck AG and Volvo Group in this field. In order to implement the joint venture with Volvo Group, Daimler Truck AG has combined all of the group's fuel cell activities in the newly established subsidiary Daimler Truck Fuel Cell GmbH & Co. KG.
Hydrogen as the "fuel of the future". Can carbon neutral cars go in this direction?
The advantages of using hydrogen in vehicles are: relatively long-range, short refueling time, and zero emissions. The disadvantage, unfortunately, is the high price. The costs result, among other things, from technical needs – hydrogen has to be very clean and appropriate tanks are required for its use. Hydrogen is refueled under the pressure of 700 or 350 bar, which requires the construction and preparation of special stations, and the cost of one is unfortunately quite high, as well as the cost of maintaining such a station, given that the popularity of this type of carbon neutral cars is so far very limited.
Not everyone knows that hydrogen has been used as fuel for some time. The Toyota Mirai, for example, is the first, environmentally friendly, or Hydrogen car produced in a waterborne production plant from 2014. The power supply used in this car is based on fuel cell technology, which generates electricity generated by the oxidation reaction of constantly supplied hydrogen. In order for this reaction to take place, oxygen is also needed, which is taken directly from the atmosphere. The effect of this system is water vapor.
The performance of this car is an acceleration of up to 100 km/h in about 9 seconds and a maximum speed of about 180 km/h, and for 100 km this model uses less than 1 kg of hydrogen. Conventional fossil fuels will run out one day and humanity is looking more and more carefully towards alternative fuels. One of the possibilities that scientists and engineers are working on is the widespread use of hydrogen.
Hydrogen can be obtained from various raw materials and in many ways, and as a car fuel has a neutral impact on the environment. The popularity of hydrogen can help to reduce production costs and develop low-cost ways of storing it.
Today, half of the hydrogen produced in the world is produced by steam reforming methane, a catalytic reaction with steam that takes place at a temperature of about 800 degrees Celsius.
A large share is also obtained from oil, coal, or electrolysis. Hydrogen can also be produced in plasma technology, photofermentation, water biophotolysis, and several other ways, and many companies are working on developing the most cost-effective method that will promote the use of this element. The use of hydrogen can take place in the industry, energy, and transport.
It can work for the climate by lowering global CO2 emissions and serve as a universal fuel that can be stored without any obstacles. Today's batteries are not able to store energy losslessly for long periods of time, while hydrogen can be stored safely and easily, virtually indefinitely.
Hydrogen in transport can have many applications. Electric cars will be developed, and the energy to drive them can come from hydrogen, which will store it in charging stations. All means of long-distance transport can use fuel cells in the future. Already today, for example, hydrogen buses are widely used in Japan.
In 2013, Hyundai introduced the ix35 Fuel Cell. This was an ordinary Hyundai SUV that was only adapted for fuel cells. The last commercial Korean hydrogen car is the Hyundai Nexo, an SUV that was redesigned as a hydrogen car. Honda proposes the Clarity Fuel Cell model, developed in cooperation with General Motors.
We took a closer look at the Toyota Mirai, the company's first serial car to run on hydrogen fuel cells. An electric engine is running under the hood and the current to it is created by the chemical reaction of hydrogen with oxygen. The Mirai was designed as a hydrogen car from the beginning, so its silhouette can evoke mixed emotions. Toyota looks futuristic, but it was supposed to be like this. Prius also has its specific beauty, which does not necessarily affect its popularity. More than 3000 copies of Mirai are registered in Japan.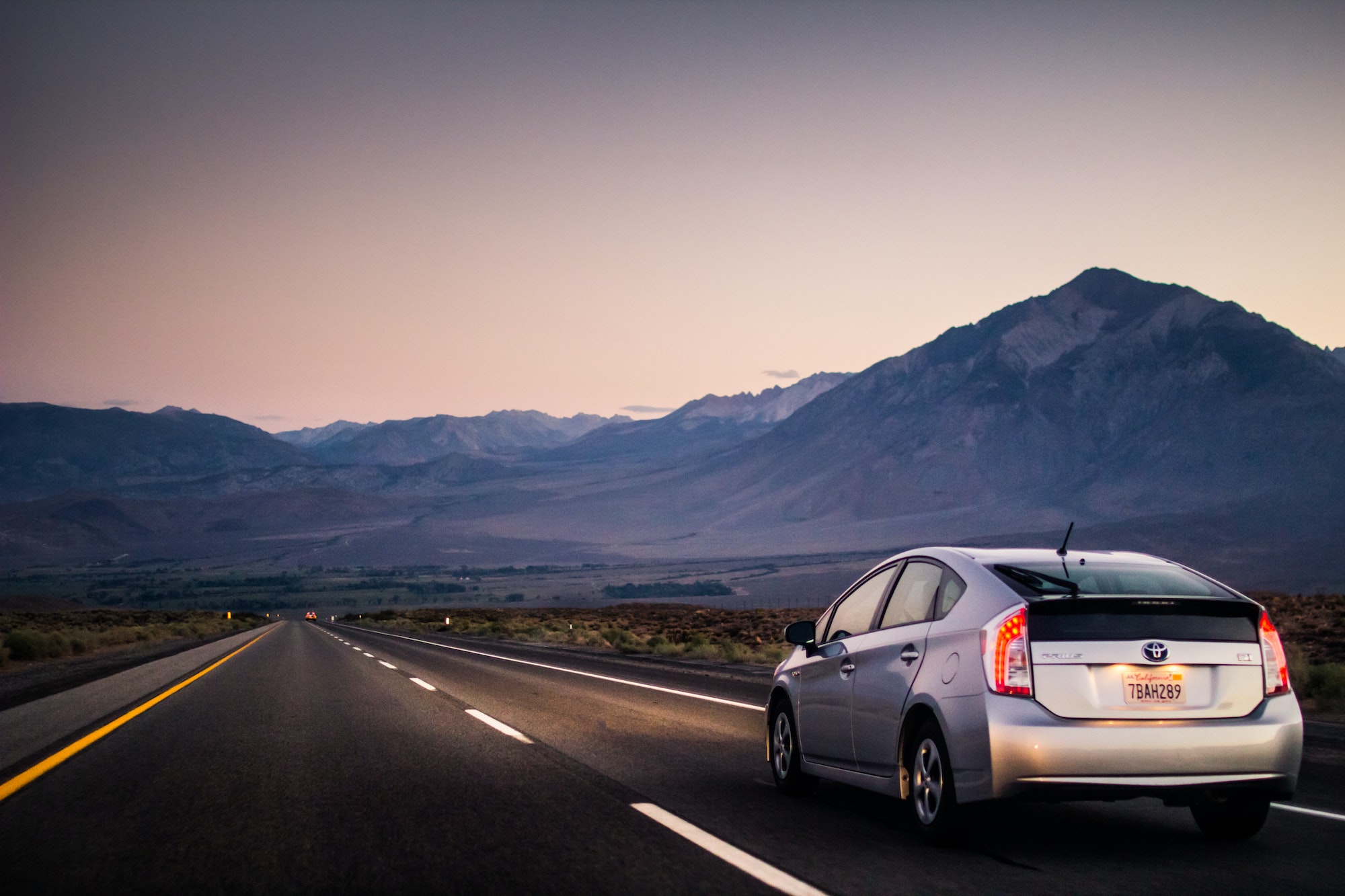 On the example of Toyota, we will present the construction of a car with fuel cells. The source of the system is an electric engine with 154 hp and 335 Nm torque. During braking, the engine acts as an energy generator, which is stored in the battery. Under the front seats there are fuel cells that produce electricity from hydrogen and air. A voltage converter is responsible for increasing the voltage from the cells to 650V.
Its application allowed to reduce the number of cells, and thus reduce the weight of the whole system. Toyota Mirai has two tanks, capable of storing a total of 122.4 liters of hydrogen. They are made of composites and have three-layer walls reinforced with carbon fiber and glass fiber. This is a safe technology that does not endanger passengers in any way. In the rear part of the body, there is a nickel-metal-hydride battery, which helps during acceleration and stores energy.
Hydrogen can be an important source of energy, both in transport and industry, as well as in many other areas. There are already buildings entirely powered by hydrogen. Hydrogen-powered cars are expected to make up a large part of the carbon neutral cars on our roads in the future. According to the Hydrogen Council, there will be between 10 and 15 million fuel cell-powered vehicles worldwide by 2030.
But for this to happen, we must wait for the technology to develop. Work on increasing hydrogen capacity is ongoing and concerns such as Shell, Total, Daimler, Hyundai, Honda, Toyota, Audi, and BMW Group are involved. In early December 2019 Hydrogen Council together with the European Investment Bank signed a cooperation agreement on the development of innovative financing programs for hydrogen projects to combat climate change.
Carbon neutral cars are not only electric cars
A recent example, showing how committed Asian manufacturers are to alternative fuels such as hydrogen, shows us that electric cars (using batteries) are not the only option of the carbon neutral cars. It turns out that hydrogen can also be a great fuel, but also in this context, we need further research and improvements. The year 2020, despite the fact that for the markets in general it was very difficult due to the coronavirus pandemic, brings us new directions in the field of alternative drives for passenger cars. The following years will bring further progress in this area and we hope that we will finally be able to create solutions like carbon neutral cars that will be more friendly for our planet. 
Are you creating solutions that are friendly for our planet? Do you have a project that concerns electromobility? Tell us about it and we will show you how to implement it. Contact Concise Software! 
You may like to read:
Agritech: Driving the future of agriculture with innovative technologies
Carbon Footprint Calculator – 6 Apps that Help You to Reduce Your CO2 Emissions
Carbon neutral companies – who actively helps the environment?
Digitalizing Wind Energy: How to Capture Data from Wind?
Smart City – How to Improve the Urban Quality of Life in a Smart Way?
How does greentech help our environment?