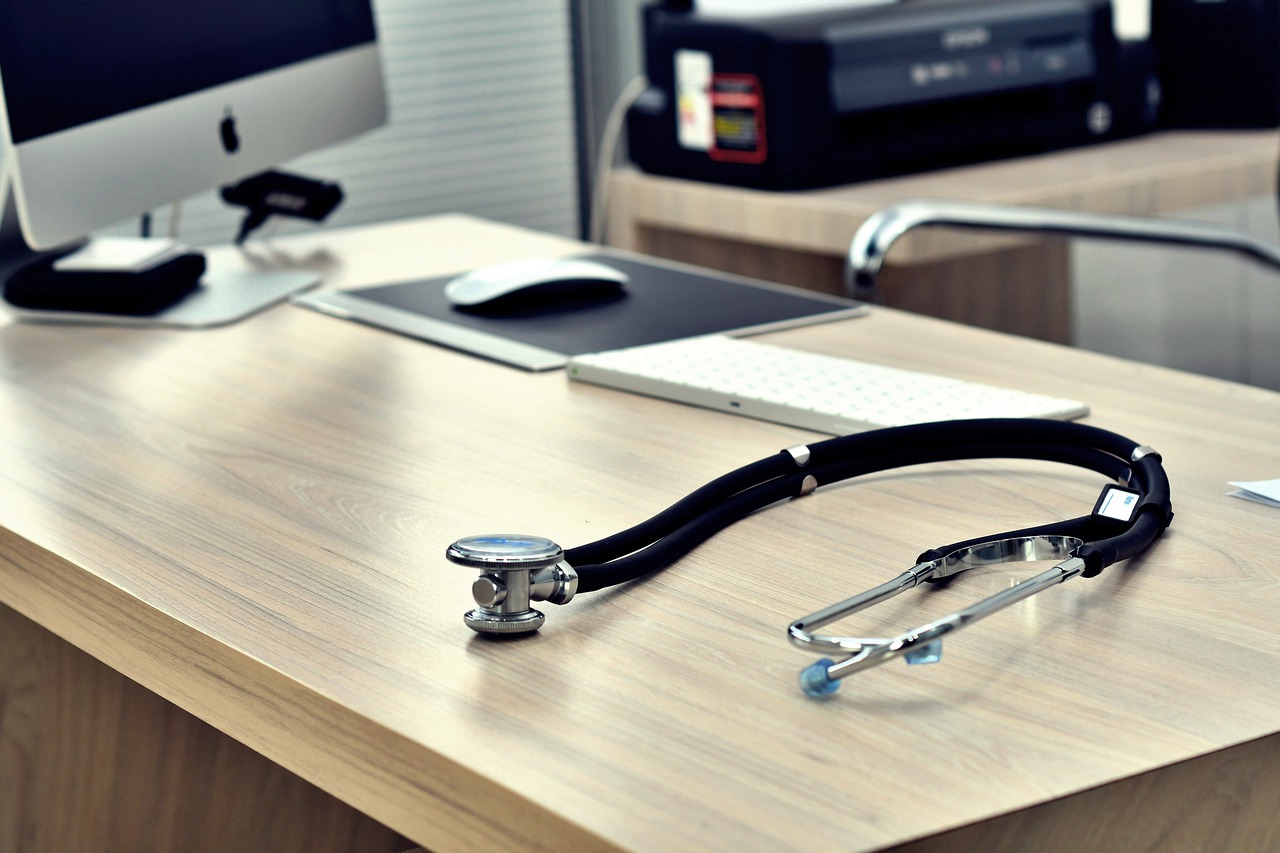 Why should we worry about healthtech? Facts and thoughts
Let's face it, healthtech is one of the most relevant fields today, and it's being tackled by both tech startups and software companies. It's no wonder – people want to be healthy at all costs, and new technologies can help us tremendously. Healthtech is the future, the benefits of which will really benefit all of us. 
The healthcare industry is gaining new opportunities thanks to new technologies. The real test for almost everyone was the COVID-19 pandemic, which, despite the enormity of the tragedy, became a catalyst for certain changes. Concise Software is a company that originates from Poland, so here we have a perfect comparison. Poles are one of the nations that most readily accept all technological innovations: we have a well-developed infrastructure of card payments and fintech services. All mechanisms supporting taking care of health have also been well received. 
Post-pandemic healthtech changes
State health services during the COVID-19 pandemic have gained a lot of useful features. It is worth noting the system of electronic prescriptions: these are no longer written on paper and handed to the patient: after all, the patient can lose or destroy them. They are impractical, sometimes pharmacists are not able to read the information written there and this creates serious problems. Currently in Poland, every patient receives an electronic prescription after visiting the doctor. If he does not have an e-mail account, he is given the prescription code and at the pharmacy, in order to authenticate himself, he has to provide his PESEL number (the system for electronic registration of citizens in Poland). The pharmacist then reads all the recorded items and dispenses the drugs in the correct doses. The risk of mistake is actually very, very minimal in such cases. This type of approach increases safety.

The month when the outbreak of SARS-CoV-2 coronavirus broke out in Poland was a breakthrough period and a great test for both the technological solutions used in e-prescribing and the functioning of the entire health care system. Today the whole environment recognizes the benefits of digitization and unanimously admits that e-prescription passed the test and thanks to it it was possible to deal with health-related issues completely online without leaving home. In less than two months from the implementation of the system, which is mandatory nationwide, the number of both issued and filled e-prescriptions increased dramatically and the number of filled paper prescriptions decreased significantly. The number of paper prescriptions in March was down 47% from January, and in May the decrease was -78%. 
Ministry of Health data for 2020
Consumers are quickly getting used to technological innovations and adapting to change
The Polish healthcare system – a shining example for healthtech – has also introduced the ability to sign up for a doctor's appointment via an app. Startups have also emerged that allow patients to request an in-patient visit, a doctor's teleportation or a prescription written on a recurring basis: if a patient is undergoing chronic treatment according to the records of a specific clinic – they can contact their doctor through the IT system to request a prescription. Then, the patient doesn't have to worry about anything: he doesn't have to go to the clinic to pick it up. Everything is done remotely, absolutely safely: reducing the costs and risks associated with infectious diseases such as COVID-19. What's more, people with disabilities can take care of their health in a pleasant and accessible way. 
Healthtech as a tool for supporting people at risk of exclusion
It is worth pointing out on this occasion a very interesting study of Americans on the risk of death from COVID-19. It turned out that the lack of access to the Internet was a factor that strongly affects how significant is the risk of death in case of infection with the pathogen SARS-CoV-2. 
Researchers from the University of Chicago published a paper in the journal JAMA Network that estimated that each additional percent of Internet access in a county, could mean (depending on the region) 2.4 to 6 fewer deaths per 100,000 people. This trend continued not only in rural areas with sparse Internet access, but also in urban areas where most homes may be connected to broadband. The exact cause is unknown – all due to the nature of conducting the survey. Populations with limited Internet access remain under-researched and are often overlooked in studies of disease spread. However, the reason may be much more mundane: lack of access / inability to connect to the Internet may determine characteristics associated with different types of exclusions – these in turn may lead to biologically relevant determinants of worse COVID-19 and death.
Lack of access to new technologies = higher risk of death. In countries such as Poland, where access to the Internet is commonplace, greater access to platforms that allow people to make medical appointments or get help remotely is something that contributes significantly to reducing the risk of developing or exacerbating chronic diseases. 
Still in the context of the study cited – the researchers were not surprised that low internet access is associated with high death rates. What did surprise them, however, was how strong the association was, and the fact that it occurred in both rural and urban areas. Lack of Internet access in a household can mean a host of other problems – for example, health exclusion, housing problems, access to poorer quality food, and many, many more. In Poland, something like this seems unthinkable in our bubble due to the very high availability of the Internet. What is more, not being able to use the resources of the net can mean less information on health issues. However, this is a completely different situation than in Poland. However, we need to keep in mind the social problems of developed but different societies, which provide an excellent experimental and factual basis for considering healthtech and medtech. 
Better diagnosis of diseases – healthtech is a great tool in this type of tasks 
Achievements in the field of artificial intelligence is an incredible opportunity for all people who will develop chronic diseases such as cancer, cardiopulmonary disorders and many others. Unfortunately, we're at high risk for these diseases, but it's possible to diagnose them faster, simpler, and cheaper – and earlier, which is part of the very popular trend of preventative health care. There are plenty of ways to use artificial intelligence. Currently, it is seen as a leading role in medicine – diagnosing even very rare and difficult diseases is to be easier thanks to it (it is already happening: Ada accurately recognizes even "strange" symptoms and matches them with the disease, which happens about 1/100 000 births). There is also talk of education, where AI would construct better teaching models. In companies, it would be responsible for making market-appropriate business decisions, and in China, artificial intelligence has a chance to become… a full-fledged politician. A lot could change by 2030, and that's exactly what the 2018 Pew study looks at. In fact, we already seem to have accomplished a lot of what the report talks about. 
The center's study surveyed 979 experts mainly from the technology industry: they are the ones with the most insight into the use and research of artificial intelligence. And according to them, we can mostly rejoice in the development of AI. When they were asked: "By 2030, do you think it is most likely that advancing AI and related technology systems will enhance human capacities and empower them?" – by 2030, do you think it is most likely that advancing AI and related solutions will develop human capabilities and make them more powerful? 2/3 of respondents generally agreed with this statement. 1/3 thought otherwise – but it is worth pointing out that actually the majority of respondents reported at least one doubt about its development.
As the UK trials show, this type of method of treating (and diagnosing) sepsis is not limited to this disease entity alone. Nor even to treatment in intensive care units – virtually any situation in medicine that requires working with massive amounts of data lends itself to this. So what? In a dozen or so years we won't be running to the "family doctor" but will consult a machine? Well, not really. Someone has to oversee this process, right? Patients sometimes have symptoms that require human creative thinking though.
AI Clinician, based on the data of 100,000 patients who went to intensive care, constructed the best treatment strategies, which significantly differed in quality from those created by real specialists. According to doctors, this is a huge achievement – 30 million people worldwide die from sepsis every year. The machine learned how to construct strategies and determine the possibility of sepsis using huge amounts of input data and found 48 factors – including demographics – that it believes "predestine" a person to possibly develop sepsis.
Healthtech. An opportunity for the whole world
We are in the midst of a very important revolution for us. Technological advances are something to take advantage of – especially when those advances really are useful to us. We benefit from the technological advances of societies in a variety of ways, sometimes without even fully realizing it. Artificial intelligence, machine learning, prediction, the use of connectivity interfaces and vast networks of dependencies – these are things that really affect whether we live happily ever after. Very importantly: there are many indications that our quality of life – in terms of health – will soon be greatly enhanced.
This may interest you:
Telehealth – Your Ticket to On-Demand Healthcare Services
4 benefits of Internet of Things for healthcare
The Rising Popularity of Apps for Mental Health
Virtual Reality in Healthcare – Transforming Medical Education and Patient Care
Artificial Intelligence in Healthcare: Key Trend in Digital Transformation
Big Data in Healthcare – Unlocking the Potential of Medical Records
Predictive Analytics in Healthcare – Staying One Step Ahead of Emergency
Introduction to EHR – What are the Benefits of Electronic Health Records?
HIPAA guidelines for healthcare apps development
Your Guide to the Benefits of Telemedicine Apps
Wearable Devices: Embracing Technology for Better Patient Care
Major medtech trends to follow in 2022 and beyond!
What are the risks in digital healthcare?