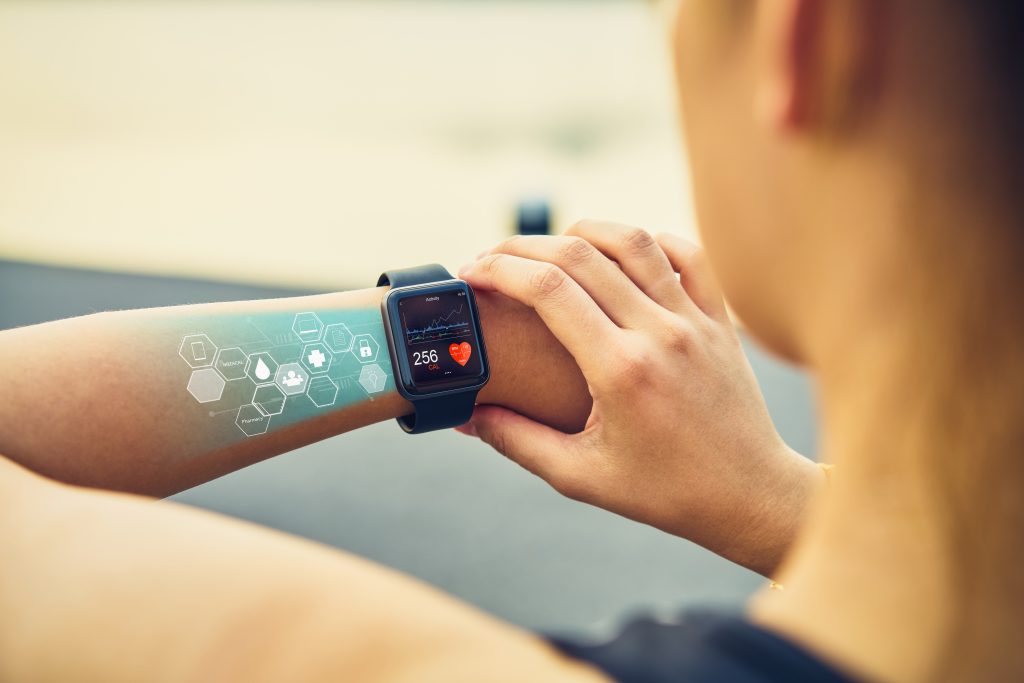 Wearable Devices – Embracing Technology for Better Patient Care
Wearable devices might sound, at first, like something out of a sci-fi movie. In fact, wearable devices are something that many people use regularly, including activity trackers like FitBits or smartwatches. The medical community stands to benefit from taking advantage of this technology to track and utilize health data with a patient's consent and knowledge.
Wearable technology simply refers to devices that people can wear on their bodies to collect information. That info is typically available through an accompanying app or website, so people can keep up with their personal statistics in real-time. 
Many wearable devices like FitBits and Apple watches are very much mainstream and things that people want to buy and wear. These devices give people the option of tracking their health and activity, empowering them in making choices about their wellbeing. 
With so many people adopting the benefits of wearable tech, it only makes sense for the medical industry to get on board. A lot of the information that comes from wearable devices is relevant and helpful for health care providers and insurers. As people are already using this tech, why not integrate it with the health care system?
Wearable Devices Within Health Care
Many of the conventional wearable devices you might think of when you think wearable tech have applications within health care! Wristbands, used as medical or fitness trackers, work just as well in the medical industry as they do for individuals wanting to keep track of their personal information. These devices are unobtrusive and easy to use, giving information on things like heart rate, pulse, steps, and sleep. 
Using wearable technology for medical purposes simply takes the information further. Where the average person wearing a smartwatch might not recognize a pattern in heart rhythms, medical professionals can. The same information gathered by a wearable device can go to an experienced and educated professional who can monitor health through the data. In case of cloud-based wearables, all existing electronic medical records might be updated automatically, without being provided manually by the patient. Moreover, alarming health data could be sent immediately to all concerned physicians.
There are also devices that are less conventional outside of medical use, but very much advantageous for people who need to impart data to their care providers. Manufacturers of wearable medical devices are developing wearables equipped with complex sensors like:
electrocardiograph (EKG) sensors to monitor heart activity,

breathing sensors to track respiration and register changes in chest movement,

blood pressure (BP) sensors to detect changes in blood pressure,

the electromyogram (EMG) sensor to keep track of muscle activity,

the electroencephalogram (EEG) sensor to monitor electrical stimulations within the brain.
The latest models of wearable medical devices offer a glimpse at what the future holds. The newest wearable devices in this category not only measure data but send it in real-time to care providers without any need for patients to visit a health care facility. In this way, medical wearables could support physicians in caring for remotely located patients, giving people in underserved areas the chance for better quality of care and life.
No matter the type of device, wearable devices do the same job: they store, track, and share information with physicians, specialists, and other care providers. This information helps patients to look at personal habits and lifestyle, and to choose an informed approach for treatment if needed. Moreover, wearable devices can make people feel more in control of their health, increasing their motivation, thus patient compliance.
These devices are largely affordable, with many insurance programs willing to pay for tech like FitBits to help change health habits. The data comes in to patients and providers in real-time, offering a great opportunity for early or just-in-time intervention on many health issues. With critical health data at one's fingertips, wearable device users are empowered to make their own changes, and the information is easily transferred to physicians for oversight. This in turn helps  healthcare providers to improve the accuracy of clinical assessment and suppor decision making process.
Rising Trends in Medical Wearable Devices
João Bocas, wearable device evangelist, told Health Tech Magazine that wearable devices have the potential to change the world, which is a lot of power for one small piece of technology to hold! Consumer buy-in is clear, with Business Insider reporting more than 80 percent of consumers are willing to wear fitness tech.
Bocas sees potential in even the simple wristband type of device, as they measure so many parameters of health. These devices can collect and transmit the information that can flag doctors to make interventions early, mitigating the spread of illness and disease. Early intervention equals better health outcomes for patients, which puts less burden on physicians and the entire medical system. 
Technology is improving and expanding, adding more complex biosensors to devices that remain affordable for consumers, especially with help from insurance companies. Blood oxygen sensors are becoming standard, for example, as well as ECG monitors and other features that alert wearers to incoming problems. A Forbes article notes that some wearable devices are tracking rises in body temperature, alerting users to the potential of a viral infection, and alerting epidemiologists to any potentially negative trends.
We can also expect advancements in the way the data gathered from wearable devices is used. Artificial intelligence offers many opportunities when used to scan and make decisions with data. Some people even expect that we may ultimately ingest or implant sensors to get a true insider's view of what's going on with our bodies.
It is clear that this is a burgeoning area of health technology and transformation. It is all aimed at ensuring our bodies are reacting well to treatments and medical plans, and alerting everyone involved when our bodies are not reacting well. This saves time and money, and leads to better health outcomes, optimizing the work that providers do. 
Addressing Concerns with Wearable Technology
As many advantages as there are to wearable medical devices, there are also concerns that must be addressed to get buy-in from patients. João Bocas points to privacy as a risk or concern within the healthcare industry when it comes to wearable devices. These are not life threatening risks, he is clear in saying, but concerns from patients who are aware of cybersecurity issues. Hackers, of course, see health care as a lucrative attack point, so any collection and transmission of data must be safe and secure.
Bocas says that there's a lack of information and education around wearables, in his view. Patients need to use the device accurately and appropriately for providers to get the information they need, which requires sustainable engagement. A solution, he says, is easy to use, easy to wear devices that provide more data with less battery usage, as well as interoperability between systems and devices. The easier it is for patients, the better the data.
Health monitoring devices and the services connected to them must ensure that data cannot be shared with or sold to third parties. Many patients expect the information coming out of wearable devices to be protected health information, especially if the data is connected to a health care provider. Health information gathered from wearable devices typically becomes protected health information when it is shared with a doctor or hospital. When this happens, HIPAA regulations apply, but if not, wearable device companies may not be subject to the same privacy laws. 
It is important to be upfront with users as to how and why their health data can be accessed or otherwise used. Then there's the matter of safety, or perceptions of safety. The Food and Drug Administration (FDA) looks at things like radiation from electronic devices, ensuring that wearables are safe to wear. Anything that is used for diagnosis, prevention, cure, or mitigation of disease requires FDA approval, which means wearables must be approved for those purposes. This is largely why most commercial, consumer-oriented wearable devices do not claim to diagnose anything, though the FDA is working toward fast-tracking wearable innovation.
The Digital Health Center of Excellence is aimed at meeting FDA standards for safety and efficiency, while innovating regulatory approaches. The goal is to advance digital health technologies and consistently apply policy and oversight. Consumers who use products approved by the FDA can rest assured that issues of safety have gone through many layers of approval.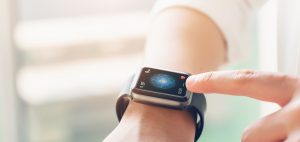 Medical Wearable Devices: Use Cases
There is no lack of examples of wearable devices and their impact on health care! As a very popular form of health monitoring, these tech innovations are not a thing of science fiction but instead, part of everyday life. While many of us own and wear wrist-based fitness trackers or watches, here we'll focus on some other types of wearable tech so you can understand the breadth of these innovations. Check out these use cases to see what wearable technology looks like in real life.
Ava 
Ava is an FDA-approved wearable device made for women who want to better understand their fertility. It goes beyond cycle tracking, collecting physiological data through a sensor bracelet while the wearer sleeps. Ava looks at skin temperature, resting pulse rate, heart rate variability ratio, perfusion, and breathing rate to determine fertility.
Each one of the factors Ava measures is an indicator of the wearer's current fertility phase. Upon recording and analyzing the data, the wearable device determines when it is best for the wearer to conceive — or to avoid conception. It can even be used during pregnancy, and gives insight on sleep and stress.
KardiaMobile
Heart health is critical, and KardiaMobile recognizes that as an FDA-cleared personal EKG. It detects atrial fibrillation, bradycardia, and tachycardia, ensuring patients can check on their hearts from home. It's a medical-grade EKG device, trusted and recommended by doctors.
In fact, doctors can easily access the information gathered by KardiaMobile. The wearable device integrates with smartphones, and the information gathered can be sent to care providers with the press of a button. There are no wires, patches, or gels involved, just sensors and the wearer's fingers. As with many FDA-approved devices, this system may be eligible as an FSA or HSA expense. It's a truly affordable way to monitor heart health and share critical details with a care team, without having to set foot in a hospital or clinic.
Motiv Ring
This is an incredibly subtle wearable device, tracking fitness and health in a very unobtrusive way. The Motiv ring is practical, in that it is waterproof and small, with a long battery life. Motiv tracks active minutes, activity type and intensity, distance travelled, resting heart rate, calories burned, steps, and sleep duration.
While the functionality of a Motiv ring is not much different from what one might expect from a wrist-based device, it is an exciting addition to the wearable roster. Simply transforming this tech into something that can be worn as a ring offers more options and better alternatives. As these devices are invented and released onto the market, it is more likely that every person who wants a wearable tracker will find one that suits their needs.
Owlet Monitors
Wearable devices are not just for adults! Many parents have found relief and peace of mind in devices like Owlet monitors, designed to track indicators of a baby's wellbeing. This is a big step up from the conventional baby monitor, providing insight into oxygen level, heart rate, and sleep trends.
Owlet makes unobtrusive devices, with the popular Smart Sock coming in the form of a simple sock that the baby wears during periods of sleep. It helps combat parental anxiety, allowing adults to check in on baby's stats from a connected smartphone. And, if something unexpected does show up in the data, it's all there to bring to the baby's doctor for investigation. Owlet markets itself as an information gathering product. It is not a medical device, but instead, another aspect of a parental toolkit to keep kids safe and healthy.
Where Can Wearables Take You?
From wearable thermometer patches to fall detectors, to exercise trackers and beyond, wearable devices can collect all kinds of important information. People are interested in understanding and managing much of their own health care, and want to be as informed as their care providers. Gone are the days of medical data being a mystery even to those who are providing it — instead, technology ensures that individuals are empowered in their own care and that physicians receive the data they need from eager and involved patients. 
We are happy to help you develop the technology you need to meet your own health tech goals. Get in touch with us today to learn more about our services or to request a project estimate. You can also email us at success@concisesoftware.com to connect with a member of our team!
This may interest you:
Telehealth – Your Ticket to On-Demand Healthcare Services
4 benefits of Internet of Things for healthcare
The Rising Popularity of Apps for Mental Health
Virtual Reality in Healthcare – Transforming Medical Education and Patient Care
Artificial Intelligence in Healthcare: Key Trend in Digital Transformation
Big Data in Healthcare – Unlocking the Potential of Medical Records
Predictive Analytics in Healthcare – Staying One Step Ahead of Emergency
Introduction to EHR – What are the Benefits of Electronic Health Records?
HIPAA guidelines for healthcare apps development
Your Guide to the Benefits of Telemedicine Apps
Why should we worry about healthtech? Facts and thoughts
Major medtech trends to follow in 2022 and beyond!
What are the risks in digital healthcare?