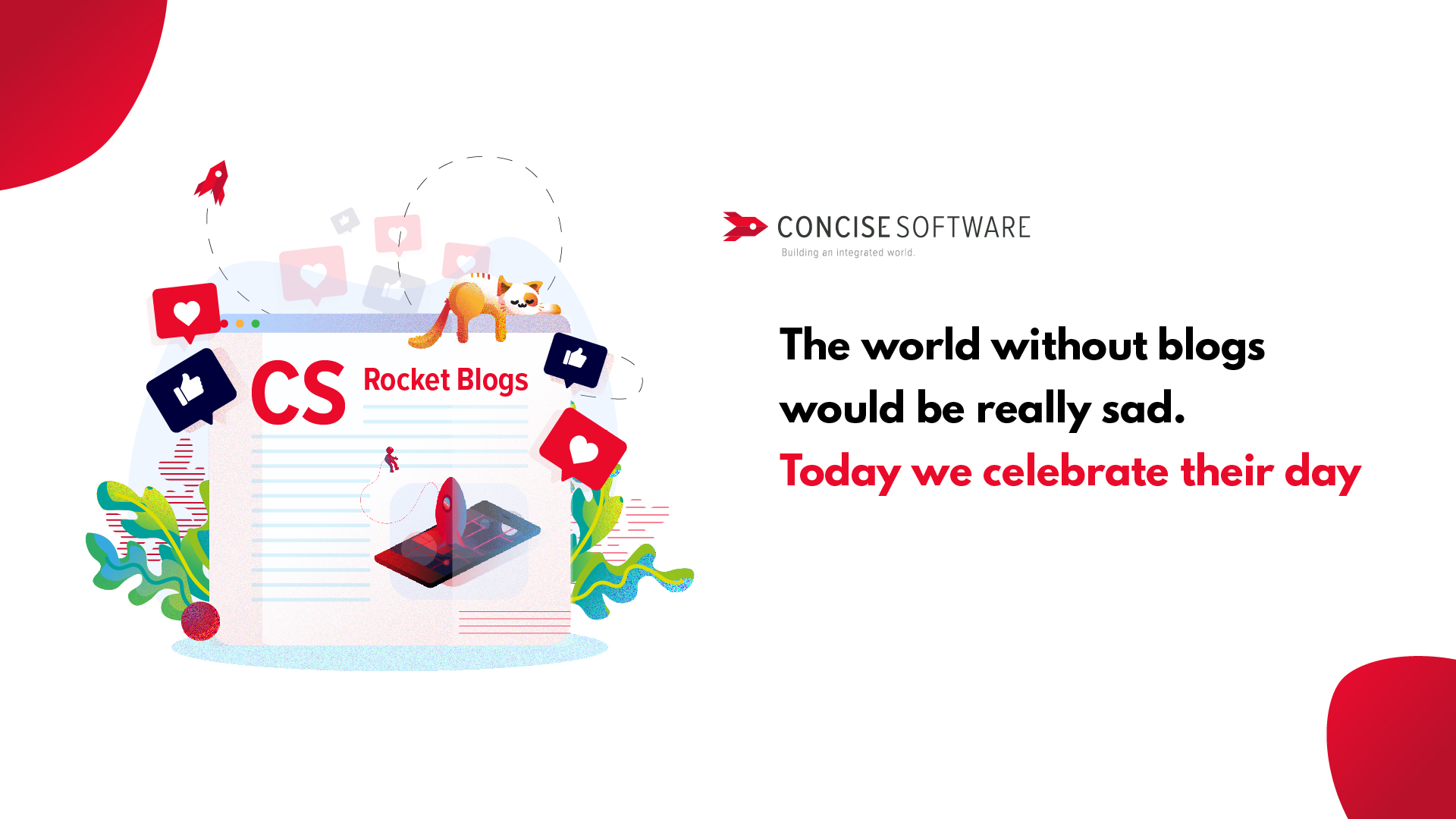 Today we celebrate Blog Day – let's check our recommendations!
The world without blogs would be really sad. Today we celebrate Blog Day!
Since 2006, August 31 is celebrated as "Blog Day", which is a celebration of every page that can be called a blog and every blogger – the author of entries in such a place. It is also my holiday – apart from working for Concise Software, I also work as a blogger at Antyweb – the best Polish technology blog.
Initially, blogs were only "internet diaries", in which internet users shared their thoughts about various matters. With time, blogs started to become professional – after the year 2000, a lot of thematic blogs appeared on the web, of which a large number became serious publications. It was similar to technology blogs: many of them were once tiny diaries, but on the wave of popularity of blogs, they grew to the size of large editorial offices.
I myself was an observer of the changes that took place in the blog environment. A similar story, "from scratch" to a big "collective blog". Grzegorz Marczak, its editor-in-chief, started his career as a freelance writer – today a staff of specialists writes on Antyweb.
As I know the technology industry best, I usually read blogs where authors write about new technologies. Every day (also due to the specificity of my work) I check what is new in the English-speaking technology media.
What technology blogs are worth knowing?
There are a lot of technology blogs worth knowing and reading. I will offer you some of those that are best known and characterized by high-quality publications. Here is our subjective list:
TechCrunch
TechCrunch is well known in the startup industry – for a company starting its adventure in the IT industry, appearing in this medium is a dream. Apart from novelties from the world of startups, TechCrunch also writes a lot about gadgets and consumer electronics.
TheNextWeb
TheNextWeb writes about startups less often, they pay more attention to culture, gadgets and technological novelties. In this medium, one can often read about the changes in society that were caused by new technologies.
TheVerge
TheVerge is a true "legend" in the world of technological media. The authors of this service write not only about new technologies but also about cultural issues, they also do not bypass cinematography and series on streaming services. This is definitely a blog for every "modern person".
DigitalTrends
DigitalTrends like almost every technology blog writes about the latest news in the world of smartphones and computers. They also cover topics like films, series, photography, modern automotive industry. This is definitely one of the most important technological media.
Engadget
Despite its suggestive name, Engadget writes not only about gadgets, but also about the automotive industry, events in new technologies, changes in society caused by the development of civilization. The history of this website dates back to the beginning of the 21st century – despite this, the website has not become older.