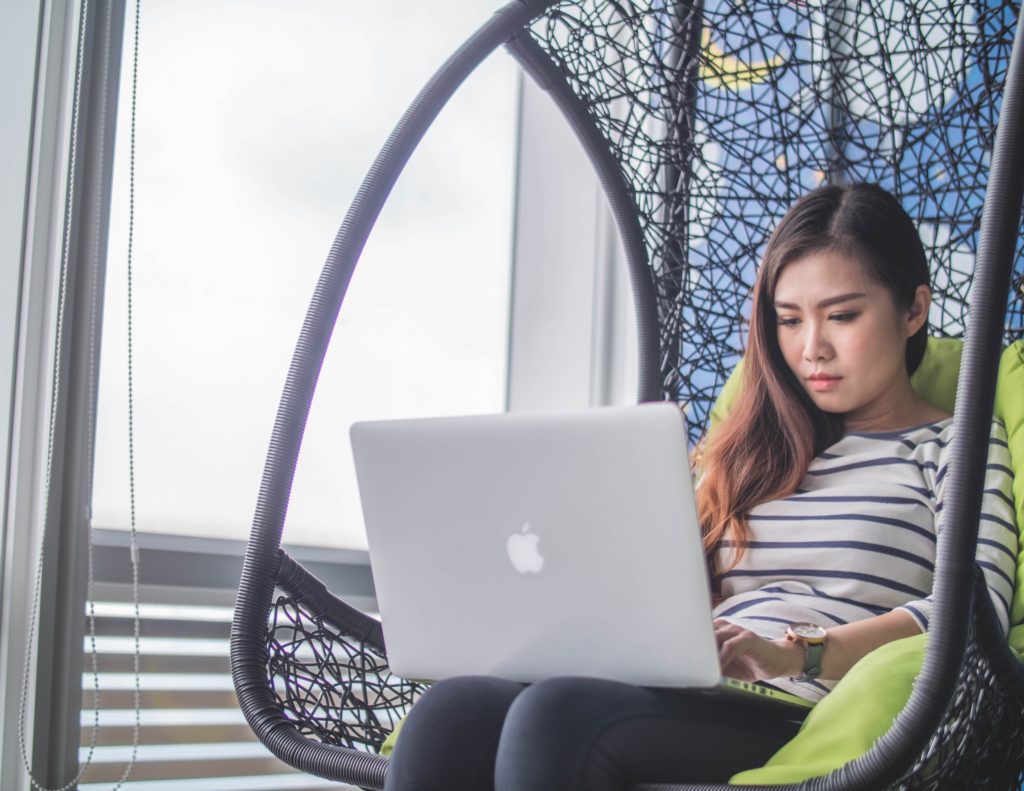 How to get into Project Management?
How to get into Project Management? As companies of all sizes become increasingly reliant on technological solutions, the role of their IT departments will grow as well. And together with that, they get more substantial budgets and a higher number of projects. Those who are responsible for managing these large and often complex projects are IT Project Managers.
Read this article to learn everything there is to know about this exciting role – how to get into Project Management, what it's all about, what skills project management requires, and what kind of professionals become amazing Project Managers.
But first, why IT project management?
Why has project management become such a popular choice among ambitious professionals? Primarily, because IT companies offer a lot of value on many different levels. First, there are the attractive employee benefits such as flexible working hours, the possibility of working remotely, and many other perks including private healthcare and sports memberships.
IT companies are characterized by a specific professional culture that many people find very appealing. Instead of rigid, hierarchical structures, IT organizations promote flat hierarchies, reward high performance and competencies, and foster growth and professional development.
Finally, the job is highly-coveted because on average it offers a higher salary than regular project management. For example, a typical project manager salary in the US amounts to $75,474 per year. But Project Managers who work in IT companies tend to earn much more – $97K annually.
How to get into Project Management?
All in all, project management is an exciting career path that offers infinite opportunities for growth as each project is unique and brings a new set of challenges.
What does an IT Project Manager do?
In its essence, IT project management is about managing the timelines and budgets of an IT project to ensure that its implementation is smooth and efficient.
But a Project Manager's role is highly varied. While some projects are small and relatively simple, others are large-scale and may take months or even years to unfold. But the presence of a Project Manager is always essential to the successful delivery of the project.
Just to give you an idea about what an IT Project Manager does in their daily work, here's a list of typical responsibilities for this role:
Project planning and identifying project resource needs,

Preparing the business case and showing the project's impact in terms of the projected costs, revenues, savings, and benefits,

Assigning tasks to the team and keeping a close eye on the project's progress, project leadership,

Tracking key project milestones and adjusting plans to match the changing business needs,

Managing the project's budget and timescale,

Keeping all the project stakeholders in the loop and building strong relationships with them,

Coordinating communication between the key stakeholders throughout the project,

Making sure that the team understands the business priorities driving the development of the project,

Building and managing relationships at all levels, handling conflicting demands coming from different business areas.
Is IT project management an easy job?
The list of a Project Manager's responsibilities above may give you an impression that IT project management is easy. That it's just all about knowing what work needs to be done and making sure that all stakeholders are happy with the project's progress.
But that's far from the truth.
The technical aspects of project management like budgets, tasks, risks, dependencies, and methods are relatively straightforward. But a successful Project Manager also needs to have ample knowledge about different project management techniques, strategic business objectives, and some understanding of the technology involved in the project. Apart from that, soft skills like communication, collaboration, and leadership are necessary for successful project management.
Note that a Project Manager needs to navigate the team's work through a landscape full of unknowns and manage tricky aspects of work like budgets, schedules, and scopes. Sometimes Project Managers need to mediate the conflicting needs of the upper management, the development team, and the customers.
On top of that, IT projects tend to be complex and demanding. Upfront specification documents might be incomplete, and user needs evolve over time. Organizing software development projects and seeing the big picture is often challenging in the face of the continually changing business reality.
All in all, IT project management is a hard nut to crack. Things change all the time, stakeholders disagree, technology advances, and people need to be constantly motivated. However, the rewards of being a Project Manager make all that effort worth it.
Here are the skills every IT Project Manager should have
How to get into Project Management? If you'd like to become a Project Manager in an IT company, you definitely need these skills:
Leadership

– this skill is particularly challenging in the context of software development because the people you're managing usually don't report directly to you. For example, you might be overseeing the work of a software developer, but their direct manager is most often an engineering manager. It's not up to the Project Manager to handle the performance reviews or hiring/firing team members. That's why it's harder to get people to buy into your leadership and follow your guidance.

Organizational skills

– Project Managers are responsible for many different things, so it's critical that they stay organized. There's no one else to track project milestones or determine priorities but you. So you need to get it all done while keeping a close eye on the team's work.

Ability to analyze data

– you need solid analytics skills to understand all the graphs and charts that come with tracking the project's progress. Drawing insights from data and data-driven management are two critical skills for Project Managers who work in the tech industry.

Communication and collaboration skills

– a Project Manager needs these skills to navigate the converging interests of various stakeholders, keeping everyone in the loop and enhancing teamwork on every occasion.

Flexibility

– Project Managers need to keep calm under pressure and stay flexible no matter what. Unexpected things happened all the time, and things often don't go as planned, especially in software development. When the team encounters roadblocks and needs to change their course of action, the Project Manager has to be there and adjust the workflow when the situation changes.
What about training for IT Project Managers?
How to get into Project Management? Acquiring new skills through training programs is always a good idea, especially if the IT company is looking to fulfill some specific certification criteria.
A Project Manager in the tech industry can get certificates and benefit from the training courses that are related to them:
Certified Associate in Project Management (PMI Project Management Institute) – it's an entry-level option to IT project management. In the training course you will acquire fundamental knowledge and skills.

Project Management Professional (PMI Project Management Institute) – it's one of the most respected project management certifications. This certificate is a proof that you have in-depth knowledge of project management.

Agile Certified Practitioner (PMI Project Management Institute) – this certification is dedicated for those who work with Agile teams and also for companies that apply the principles of Agile. It's a universal certification which covers many features of Agile: Scrum, Lean, Kanban, TDD and extreme programming.

Certified Project Manager (IAPM International Association of Project Managers) – it's a mid-level certificate. It's recognized globally and helps Project Managers develop in various areas such as: marketing, HR, finance, IT and more.
Conclusion
I'm not going to sugarcoat it: IT project management is a demanding job which isn't for everyone. But if you have the skills that I've mentioned and are willing to take a deep dive into the exciting tech industry, project management could be a great career fit for you.
Learn more: 10 useful tools for Project Managers
Personally, I'm really happy with my job and couldn't imagine working in another, more traditional sector where organizations follow other standards and see leadership in a different light. I found my job quite challenging at the beginning, but over the years I've developed a number of processes that help in managing my daily responsibilities. And that's the best thing about working in an IT company – formalizing workflows and processes that accelerate work and make everyone more productive is great.
At Concise Software, we use a selection of battle-tested processes to deliver quality software to our clients and are always improving them to optimize the way we work and achieve better results.
This may interest you:
Project Management Tools for Boosting Efficiency
Product Manager and Product Owner – what is the difference?
10 useful tools for project managers in 2019
5 Project Management Phases for software development
6 Popular Types of Project Management Methodologies
Project Manager vs. Scrum Master: Key Differences & Similarities
Project Manager vs Product Owner – what is the difference?
Beginner's Guide to Scrum in Project Management
What does an Account Manager do in a software development company?
State management in vue.js