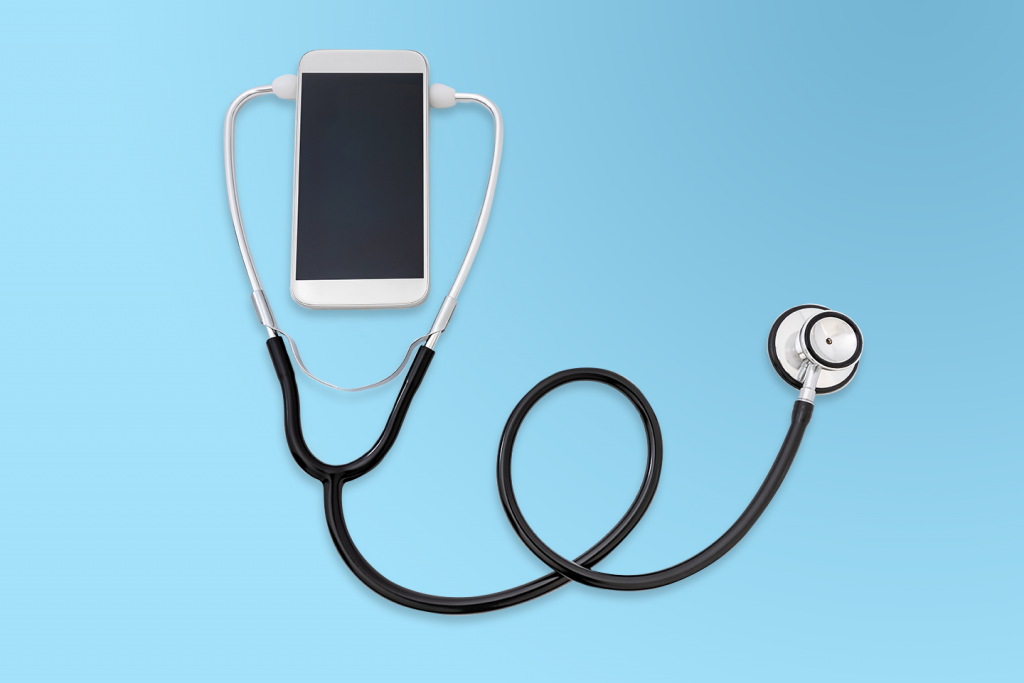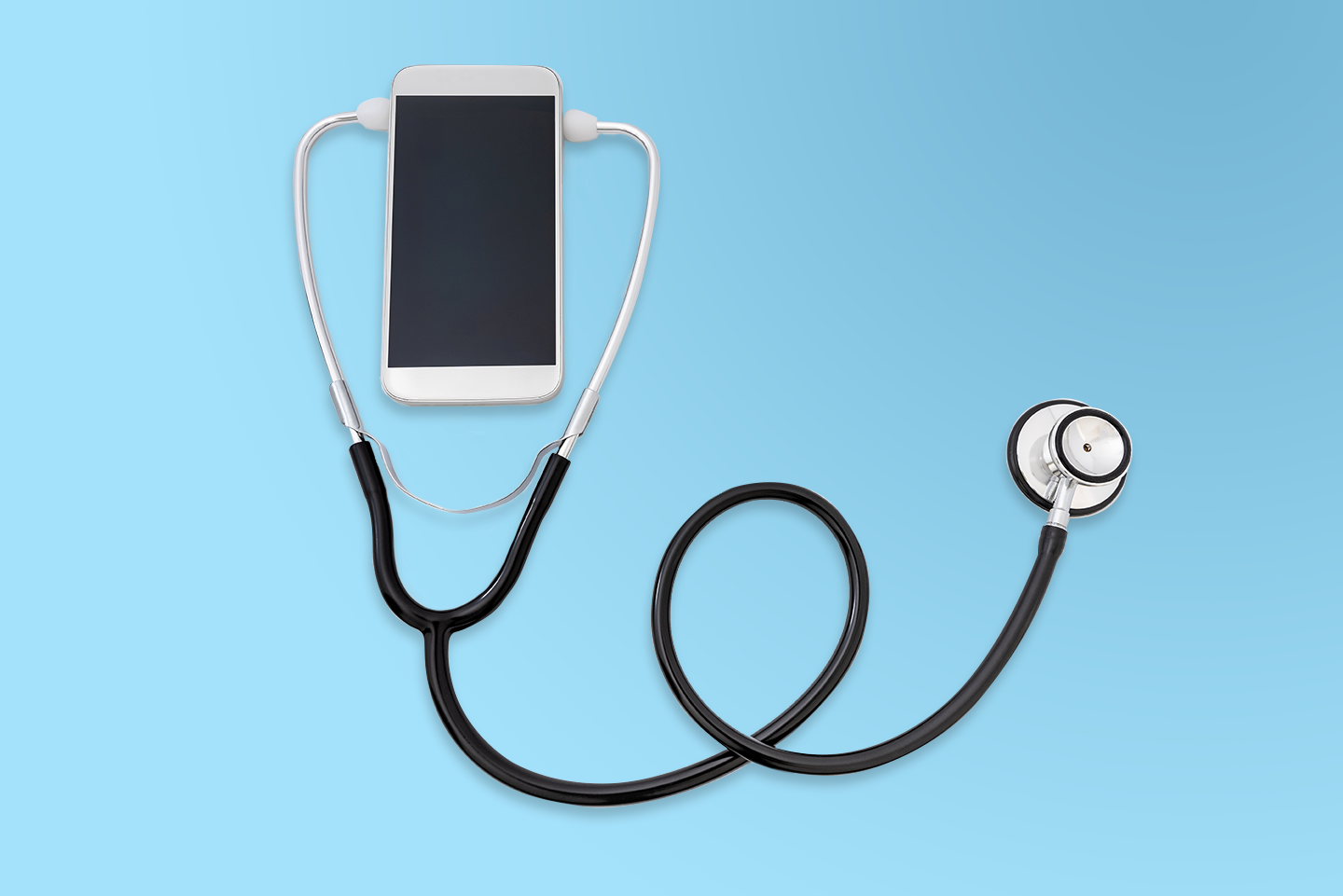 Your Guide to the Benefits of Telemedicine Apps
Now more than ever, people want access to health care with less wait time, lower costs, and better quality of care. The solution to this lies in telemedicine (which you may hear described as virtual health or telehealth too). Developing telemedicine apps takes convenience and quality of care further, maximizing efficiency and access for patients and providers alike.
What are telemedicine apps used for?
Simply put, telemedicine provides medical care digitally, without patients having to see a provider in person. Patients get the same health care they would in an in-facility setting, but use telecommunications to connect with their care provider. That could come in the form of a live video call, remote monitoring with wearable devices, asynchronous messaging, or another service.
Telemedicine platforms provide the infrastructure and technology required to deliver virtual care. Yet, telehealth could be practiced in different ways. Telemedicine platforms could be software systems locally installed on the computer, cloud-based solutions, or mobile apps. As the latter, telemedicine apps enable physicians to practice telemedicine via smartphone, and ensure that patients have an easy, consistent method to connect with providers. Like any other app on one's device, a telemedicine app gives one-click convenience on a phone or tablet a patient is already using.
While many people are familiar with messaging apps and video conferencing, it's important to understand the details of telemedicine apps specifically. When virtual care happens, the same HIPAA rules apply as they do to in-person consultations. Connections and data storage must be secure and private, and patients and providers need to communicate well.
A good telemedicine app ensures that this can happen, so both providers and patients can enjoy the advantages of virtual care.
Reason to invest in telehealth
It has become clear, especially in the past year or so since COVID-19 made its impact on the world, that patients want convenient care. Health care technology is evolving and today, the on-demand services of virtual health are amongst the most popular aspects of digital transformation. Telemedicine and telemedicine apps are not just pandemic fads, but instead, an innovation that is here to stay, and well worth your investment.
An article in Medical Economics points to the proof that telemedicine is predicted to stick around. Of more than 1800 patients surveyed, 83 percent intend to use virtual appointments even after the COVID-19 pandemic resolves. People are used to doing everything virtually, from ordering food to working, and telemedicine fits right into this technological lifestyle.
Benefits of using telemedicine apps
This is not just true of patients working with established health care teams. Of those surveyed, more than half were also willing to see a new doctor via telemedicine. Patients appreciate telemedicine because it fits into their lives without having to change much about what they are already doing. They do not need to take the time or spend the money to attend at a health care facility, challenging for those without access to transportation or nearby care. They can easily fit an appointment into their lives using the devices that go with them, wherever they go, whenever they need care.
Telemedicine can also reduce the spread of illness. Instead of a sick patient having to drag themselves into a facility, they can get what they need from home, and stay comfortable. People who are immunocompromised or otherwise at risk can also avoid exposure to infection. Of course, not every condition or situation is suited for telemedicine, but this can help cut back on unnecessary exposure in cases where virtual health is appropriate.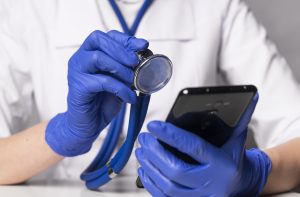 What about the benefits for practitioners? Patient compliance goes up with telemedicine use, with 93 percent of surveyed patients reporting they use virtual health apps to manage prescriptions. A further 91 percent say telemedicine helps them keep appointments, handle their refills, and follow doctors' advice.
A Massachusetts General Hospital report further indicates clinicians see benefits from this type of health care, reporting that virtual video visits are superior to office visits in many ways. Of clinicians surveyed, 70.5 percent said scheduling is more timely, and 52.5 percent found visit efficiency improved.
Telemedicine Apps Development
Customer research is important, both in understanding attitudes around telemedicine and virtual health, and in determining a target audience. It's important to understand which telemedicine features are key to your target audience so you can deliver what patients want and need.
For specialists offering a certain type of care, understanding the target audience is vital. Patients using a telemedicine psychiatry app, for instance, may have entirely different wants than caregivers of pediatric patients. A therapy app doesn't necessarily require video every time, if patients simply want to send quick messages to providers, for example. However, a specialist who needs feedback from wearable devices like an oxygen monitor will need an app that integrates with that technology.
Key features
The Medical Economics article referenced above also points to some of the things patients generally want in a telemedicine app. The primary driver is ease of use, followed by ease of communication, online scheduling capabilities, and immediate appointment availability. 
Any telemedicine app should include a way for patients to request care or services, and a method for responding to those requests. On the back end, the app should enable the requests to move through gatekeepers who can assign clinicians, schedule appointments, and otherwise manage patient needs.
The app should have a built-in mechanism for communication that suits patient and provider needs while ensuring security and stable communication. Some apps use chats, others use video calls, and some are a combination. Regardless of the specifics of the platform, the app needs to include a way for patients and providers to give feedback and request support, and a way to analyze metrics to ensure quality care is delivered.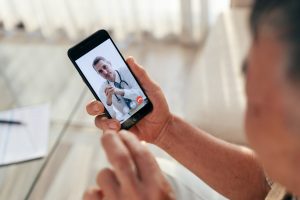 Other features of a virtual health app can include ePrescribing, which allows providers to electronically submit prescriptions to pharmacies. Integration with electronic health records is convenient for patients and ensures quality of care, while integrated billing moves payments along. 
Privacy & security issues
For all patients and all providers, security issues are of course a concern when it comes to telemedicine. HIPPA violations must be avoided at all costs, and patients may have some reluctance to use virtual health services unless they can be assured that their information is safe and secure. Working with an app developer who possesses a strong understanding of HIPAA and other applicable laws and regulations is key.
If you're a care provider, medical facility, or other stakeholder looking at developing your own virtual health app, the above information should help you determine what is important to include. Then, you need to find a mobile app developer with the industry experience and expertise needed to create a robust, integrated, secure medical app. When you sign on with an app developer, who understands your needs, budget, and timeline, you will receive a demo app to approve, then a finalized version that you can launch for your patients.
Examples of Telemedicine Apps
One of the best ways to understand the potential of telemedicine apps is to look at what already exists. While there are a few differences between various apps, namely in functionality, price, and user base, all exist for the same reason. That is to provide convenient, quality care delivered through technological innovation, to improve access to health care and generate good patient outcomes. Check out these apps for a taste of what is possible in the world of virtual health.
Teladoc
Teladoc is a longstanding virtual health app, giving patients access to non-urgent general medical care, primary care, mental health services, some speciality care, and nutrition advice. As the company says, whether your child wakes up with a late-night fever or you need help handling a diagnosis, they will meet your needs virtually. Patients can download an app, or use the website or phone number as a gateway.
One of the key benefits of Teladoc is the availability of health providers. Physicians are available to Teladoc users 24/7, in over 30 languages. Most patients do not have to wait any longer than 20 minutes between making a request and speaking with a care provider. The app is free for those whose insurance covers the service, with a cost of up to $75 per visit otherwise.
FOLX Health
FOLX Health is a great example of telemedicine apps that strive to meet the needs of a specific target audience. Geared toward members of the LGBTQ community, FOLX Health is the first digital health care provider working with this target demographic. FOLX Health saw that patients within this population often struggled to find quality health care, and used technology to provide what they market as health care without ignorance, judgement, or hassle.
FOLX Health delivers prescriptions to patients' doors, including hormone therapy, PrEP treatment, ED treatment, STI kits, and skin and hair care. Patients choose a care plan, provide their medical history online, and get a virtual visit if they want or need. Then, medications and supplies are refilled and delivered automatically, directly, and discreetly.
VSee
VSee has a claim to fame as NASA's choice for astronauts aboard the International Space Station providing telemedicine video conferencing as well as video connections for other purposes. The all-in-one platform is equally ideal for patients here on Earth, offering video visits, asynchronous consults and messaging, medical exams, and remote patient monitoring with no hidden costs. All of the telehealth services provided are HIPAA compliant. 
Many providers enjoy VSee because they offer a 99.9 percent patient video call success rate. That is because VSee works with patients to manage any audiovisual or tech issues before providers meet with the patient, protecting provider time and making the most of the patient-provider interaction. This is a good example of how the right app can advantage both patients and providers, and thus the entire health care system.
SteadyMD
SteadyMD is an app that addresses a common concern for some patients. While statistics do show that many patients are willing to try virtual health care with new doctors, others feel much more comfortable working with the same provider every time. SteadyMD pairs its members with the same doctor every time they use the service so there is continuity of care. When patients are connected with a provider, they can then call, text, or video chat with their physician as needed. There are options for asynchronous and synchronous care, and the services are suitable for urgent care, short term care, and ongoing health care. SteadyMD boasts generalists and specialists in all 50 states, ensuring that their clientele is well-served.
This personal connection costs a bit more than some other health care services, at $99 a month or a monthly family plan that starts at $178. The membership fee is required even if patients have health insurance, as a way to provide personalized services. That cost comes with no additional fees or co-pays, however, and provides unlimited texting and same-day phone and video chat appointments.  According to SteadyMD, many patients use health savings accounts, flexible spending amounts, medical savings accounts, and health reimbursement accounts to pay the membership fee. This is true of many subscription-based telemedicine apps, allowing users the convenience of telemedicine at no additional out-of-pocket cost.
Work With Us
Are you inspired by the examples above or thinking of your unique angle on virtual health care? We're experienced in creating apps and services of all types, including health technology. From digitizing to creating custom web and mobile apps, we're here to help you reach your patients with user-friendly, secure solutions. We know that data-driven, personalized, and proactive care is at the core of modern health care, and we believe that there's no better time than now to build an app for your clients.
Get in touch with us today to learn more about what we do, and how we can help with your project. We are happy to provide a project estimate, or talk about your needs. Fill in the estimate form to get started, or email us at success@concisesoftware.com.
This may interest you:
Telehealth – Your Ticket to On-Demand Healthcare Services
4 benefits of Internet of Things for healthcare
The Rising Popularity of Apps for Mental Health
Virtual Reality in Healthcare – Transforming Medical Education and Patient Care
Artificial Intelligence in Healthcare: Key Trend in Digital Transformation
Big Data in Healthcare – Unlocking the Potential of Medical Records
Predictive Analytics in Healthcare – Staying One Step Ahead of Emergency
Introduction to EHR – What are the Benefits of Electronic Health Records?
HIPAA guidelines for healthcare apps development
Wearable Devices: Embracing Technology for Better Patient Care
Why should we worry about healthtech? Facts and thoughts
Major medtech trends to follow in 2022 and beyond!
What are the risks in digital healthcare?