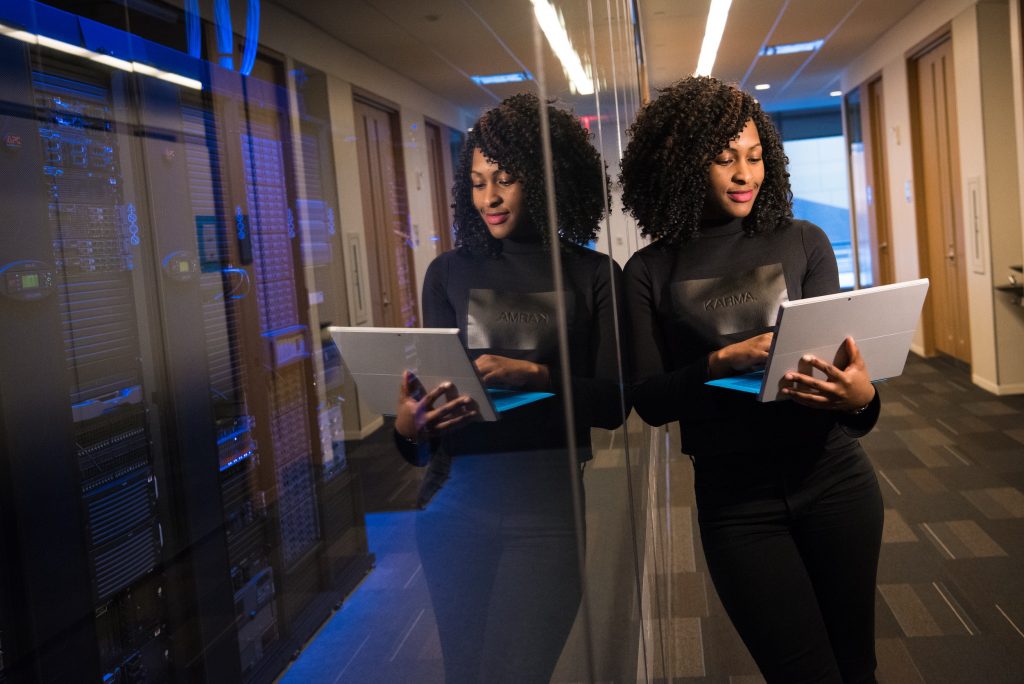 Custom software development company – how to choose the best one?
So, you have a software development project on your mind? You're probably looking for the right custom software development company to make your vision a reality. 
Choosing the right provider is a key factor in the success of your application. When browsing different vendors, don't forget that you might end up working together for a long time – spanning from months to even years. 
The skills, experience, processes, and methodologies of your technology partner will become a significant factor in the success of your application. By choosing a reliable and experienced software development agency, your project gets to benefit not only from tech expertise but also domain knowledge and robust processes that allow building successful digital products.
Read this article to learn how to choose the best custom software development company for your project.
But first, what is a custom software development company? 
In its essence, this type of company specializes in building custom software. Such tailormade solutions are designed and realized to manage the unique needs and requirements of businesses like yours. 
While some businesses decide to invest in out-of-the-box solutions, others choose custom software development. In the long run, tailormade software is more cost-effective. 
Consider this: Out-of-the-box solutions often include many different features that businesses never end up using but still need to pay for. Moreover, licensing costs can be quite high. 
By building custom software, your company gets a digital product that perfectly matches your processes, workflows, and structure. Moreover, software development companies often provide support and maintenance plans that allow businesses to keep their software in shape and apply changes to reflect the evolving market conditions.
How to choose the right custom software development company
1. Experience
Take a look at the company's portfolio. You should be able to easily find it on their website. If you don't, consider it a red flag – it's likely that the company lacks experience or isn't proud of their projects. 
The case studies section is really important because it indicates which technologies the custom software development company has worked with and its level of expertise. By analyzing the company's portfolio, you can also understand whether the team has previously developed solutions for your industry.
2. Technology
Every software company has its own technology stack – the collection of programming languages, frameworks, libraries, and other tools they use for building software. 
If you know which technologies you need, hire a development team that focuses on them. For example, if you'd like to build the frontend of your application using React.js, look for companies that specialize in React.js. They'll provide you with a more focused service than ones that offer general frontend development services and happen to list React.js as one of the dozen technologies they work with.
But what to do if you don't know which technologies you need? In this case, your best strategy is to carefully browse the company's portfolio to see whether the team has previously delivered projects that look similar to yours. Look for similar applications, even ones developed for different industries. If you find examples from your sector, you can be sure that the company has experience working with businesses in your niche.
Expert tip: It's best to approach a custom software company with a set of technical criteria that need to be met in order for the project to be successful. Create a list of such requirements and then check the boxes as you browse the company's website. For example, if you're looking for a development team with strong backend expertise in web development, don't hire the one that seems to be stronger in UX/UI design – even if you find the design very appealing!
3. Pricing
When reviewing different custom software providers, you might be tempted to go for the cheapest option. When choosing the cheapest offer, you risk that the end product lacks quality. 
Here are some common problems businesses encounter when hiring the cheapest team:
The team might deliver poorly written code, which is difficult to maintain and work on. 

It might never deliver proper documentation for the project. This will make working further on the project even more challenging, especially if you decide to transfer to another company. 

The technological debt created during the project will catch up with you later on and cause massive costs for fixing the mistakes. 

Another issue is code ownership. Some companies that offer very low prices might not allow you to become the owner of the source code of your application. For example, they might offer you a license for the product. Considering that you pay for the entire development process, this doesn't make sense. 

Another significant risk presented by the cheapest options is that you might team up with a provider that doesn't have experience in managing outsourced projects. Such projects require not only the right technical skills but also other capabilities such as smooth communication, transparency, and reliable processes. As a result, you will see the final quality of your product deteriorate. 
So, don't pick the cheapest service – choose the most cost-effective one. Focus on finding a software development company that offers reasonable rates and has previously delivered similar projects to yours.
4. Reviews
To ensure that your project is successful, you need to partner with a company that has an excellent track record of executed projects and good relationships with their previous clients. 
The easiest way to verify that is by using specialized review platforms such as Clutch.co. They are especially useful for business owners because they offer detailed company profiles that state the company size, location, average rate per hour, and minimal project size. 
Apart from that, you'll be able to see the company's ratings and read the reviews left by customers. All of the reviews featured there are checked and verified for their authenticity. The platform gets in touch with every client looking to submit a review to confirm their authenticity. 
Expert tip: If the company your checking has a large number of reviews, focus on the ones left by clients in your industry or businesses with similar projects – for example, the development of a mobile application. 
5. Social media
Another helpful resource is social media. Software development companies usually have profiles on popular social networks such as Facebook, LinkedIn, or Twitter. 
Facebook allows companies to include reviews on their pages. Check whether the company you're checking has this feature on their page. If not, consider why they would disable it. It might be a red flag. If you see many positive reviews, it's a sign that the company is reliable and delivers quality services. 
Moreover, by scrolling through the company's profiles on social media, you'll get a better understanding of the company culture. This is especially important in outsourcing relationships where a good culture match is essential.
6. Recommendations
Another step you can take is getting in touch with the company that you think might be a good match for your project and asking for recommendations from current or previous clients. 
This is a very common step in the process of vetting software development companies. So, the provider should be more than happy to share such recommendations with you. 
If you get a negative response, forget about hiring this company. 
7. Status in the software development community
Another way to learn whether the company is regarded as an expert is to check its engagement with the local development community. High-quality software development companies usually include senior developers or CTOs who may be prominent figures in their local development circles. They often speak at conferences, organize meetups, fund awards, and sponsor events. 
A company that is serious about building its status in the development community will attract the most talented professionals. Does the company sponsor any events? Do you see its name appearing at conferences? 
The company's standing in the community is a key indicator of its approach to building software and a level of technical expertise. It's smart to do some research and understand where the company fits on the local software development landscape. That's how you'll be able to tell what level of technical expertise it offers. 
If you have the opportunity, ask local developers about the company. For example, you can attend a local technology meetup and use it as an opportunity to ask people about their opinions. 
8. Location
When building the requirements list for your software development project, consider whether the development team will need to be physically present together for implementing your solution. With that idea in mind, you'll be able to narrow down your search for a particular location. 
Also, it's a good idea to mention the need for developers to be available on-site before you sign the contract with the company. If you partner with a software development provider located nearby or at least in a similar time zone, you can be sure that the team responds quickly. 
If you research different software development companies and are now left with a list of a few, look at their locations to see which ones are most convenient. Consider the flight connections, time zones, and flight availability, and pricing. Meeting in person is crucial at the beginning of your project, so you should be able to easily travel to the company's location if necessary. 
Of course, hiring a team located on the other side of the globe isn't a problem, thanks to the profusion of digital communication tools. However, it will only work as long as the team is experienced in working with clients in your industry and geographical location.
9. Get in touch 
The final step is contacting the software development agency you think might be a good match for your project. Are they responsive when contacted through different channels? How long does it take them to process your inquiry? The amount of time the company takes to write back and prepare a bespoke proposal for your project indicates their level of expertise – and even organization. 
Ask the development company for tentative cost estimations, code samples, and other information you might find important at this point, such as client recommendations. Be sure to provide the company with a document listing all of your project requirements. 
Ask questions about the company's processes and workflows, focusing on collaboration, communication, and delivery:
Does the team have solid processes in place that address the most common risks of outsourcing? 

Does the company focus on improving its development process? 

Does the team follow industry standards such as agile and Scrum? 

What kind of project management tools does the company use to increased transparency during the project? 

Does the company rely on quality communication and collaboration tools? 

How much visibility will you gain into the project? 
These are all important questions that allow learning more about the level of expertise this company represents.
Conclusion
When picking a custom software development company, you're choosing a technology partner for your project. That's why it pays to take many different factors into account, starting from the level of technical expertise to your desired time-to-market, the complexity of your project, and other requirements. 
By following the tips listed above, you can be sure to land a partnership that will give your business a massive competitive advantage in the world of digital technologies.