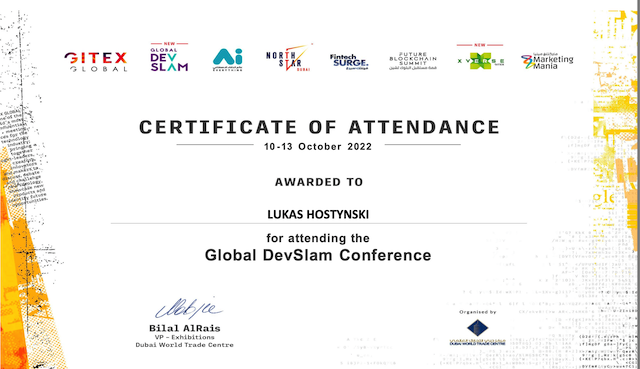 Concise Software with a certificate of participation in Gitex DevSlam 2022
We are proud to announce that we have received a certificate of attendance at Gitex DevSlam 2022, the world's foremost learning, skills, and talent acquiring networking event for the coding and development community. This is an incredible recognition of our commitment to creating a thriving community for coders and developers. 
At Gitex DevSlam 2022, we featured panel discussions with top-level industry experts and keynote speakers who highlighted the latest developments in coding and IT. Attendees could also dive deep into hands-on workshops covering topics like machine learning algorithms, artificial intelligence, blockchain technologies, and more. Our team members were also on hand to answer questions about our programming languages. 
With Gitex DevSlam 2022 certificate of attendance in our pocket, we look forward to continuing our mission to build an integrated world!