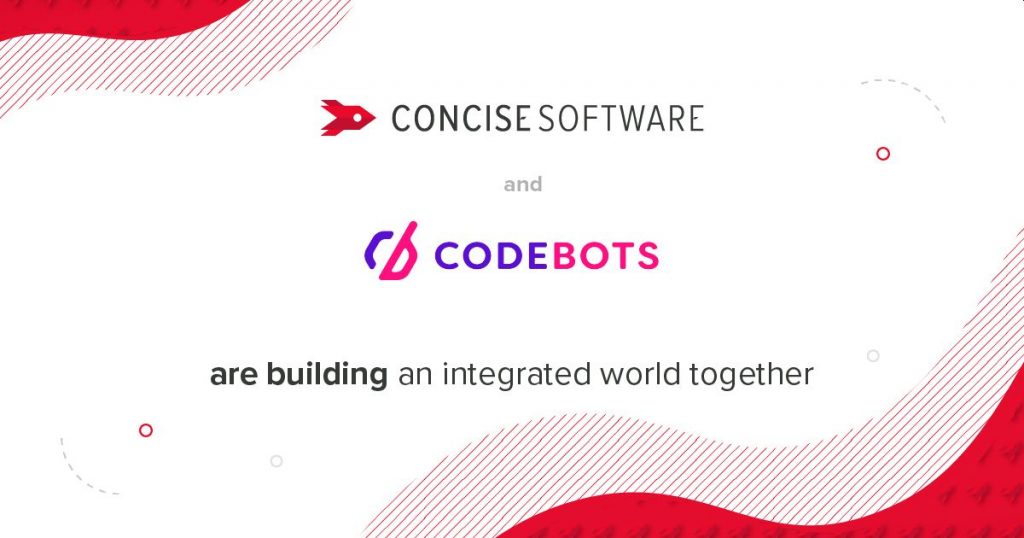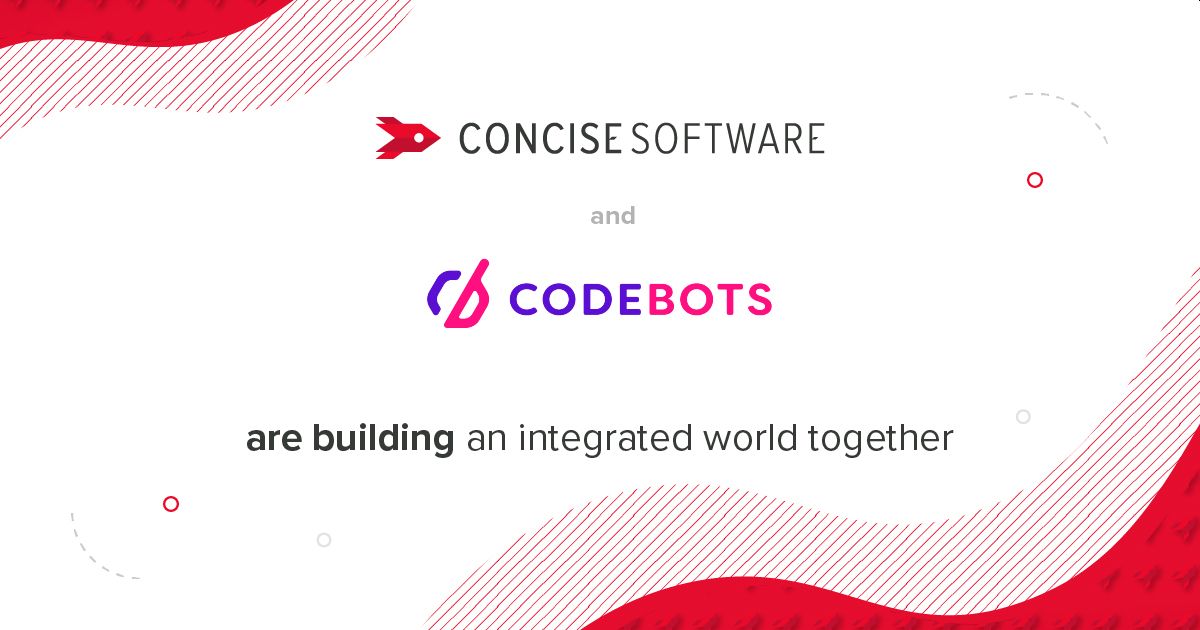 Concise Software and Codebots are entering a business partnership
Concise Software has a 10-year history of hard work and a successful growth strategy. For a decade, we've worked with the best experts in the market, built a strong team of employees, and created solutions for world's largest businesses. Today, we're announcing a partnership with Codebots – a developer of solutions that help you create software projects faster, better, and more cost-effectively.
Changes in the software development market are driving the need to seek new business opportunities. Innovative companies must stand out on the market to be noticed and appreciated. By combining the experience of Codebots and Concise Software, we will be able to provide even better software for our customers. We are constantly adapting our offer, closely watching the changing needs in the software environment. By joining forces with Codebots, we will provide our customers with access to the best, high-quality solutions.
Codebots is a company that is well known for creating solutions that streamline the software development process. Thanks to the platform created by our partner, many companies have created amazing projects in a simpler and faster way. Saving time and money during software development while maintaining the highest quality code is something that every business interested in having their own digital product is looking for. Whether you need a mobile app, a website, a backend environment or maybe software for an autonomous car – you face a similar problem: how can you make your code simpler and faster, while maintaining great functionality.
Partnership with Codebots for superior quality
Our partnership with Codebots is an opportunity for both companies. Together, we will work to offer innovative software development services to our customers. The vast knowledge of Concise Software and Codebots employees will surely make us create more amazing projects together that will gain recognition in the technology industry. At Concise Software, we want to work with the best specialists – Codebots is a team with which partnership is a great honor. There are many startups, entities that are interested in top quality software. Concise Software's years of experience and transparent and efficient processes are certainly something that customers around the world expect.
The Concise Software team is excited about this collaboration. We are sure that building an integrated world with Codebots will be an amazing adventure!
Learn more about Codebots Partner Program