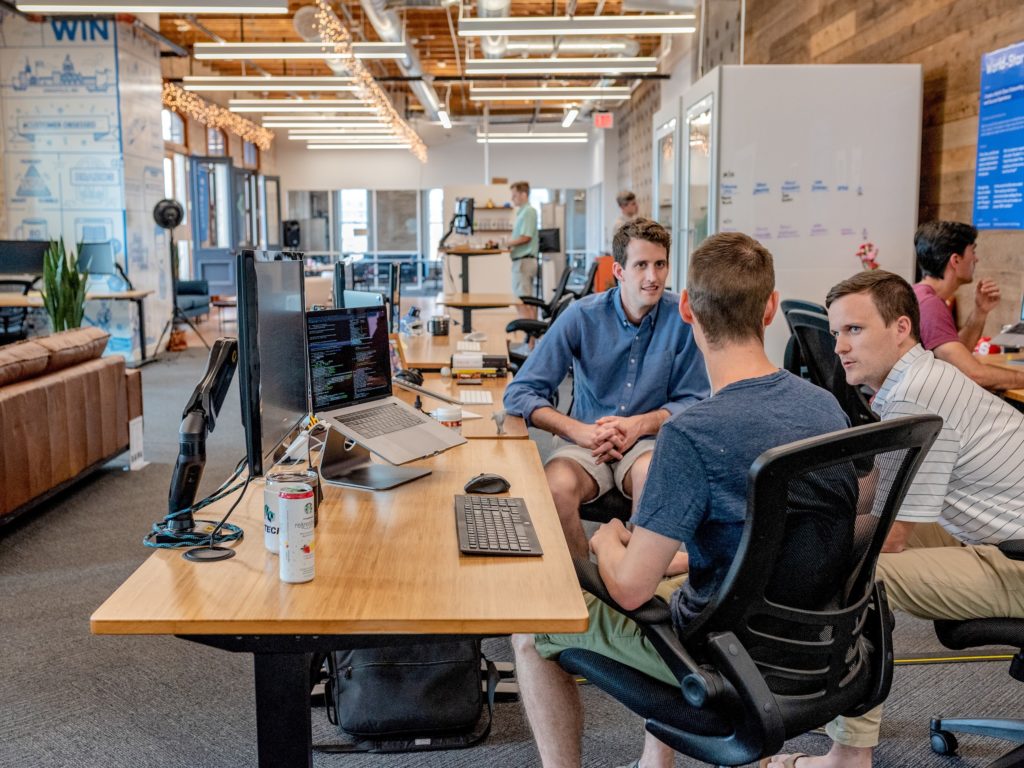 10 useful tools for project managers in 2019
Read this article to find out what kind of tools for project managers do you need and see examples of 10 excellent solutions that help them deliver amazing results in companies all over the world.
What does a project manager do?
Before we delve into the topic of project management tools, let's take a closer look at what project management is actually about.
In its essence, project management is about being accountable for the success or failure of a project. Some of the most typical responsibilities of a project manager include:
Planning, executing, and tracking projects – a project manager is responsible for building a project workflow and managing budgets.
Managing teams – another essential task of every project manager is making sure that team members are motivated to work. He removes obstacles from their way, and facilitates their commitment and productivity.
Managing expectations – finally, project managers align projects to business goals, they manage the expectations of stakeholders and communicate project status and milestones to everyone involved.
What tools does the project manager need?
Project management is a complex area that requires many different tools that facilitate the team's work. Some of the most important issues these tools address are:
Task management – project management solutions include dashboards where project managers can see which tasks their team will be working on each day. They distribute tasks along the project timeline and assign them to individual team members.
Managing multiple projects – project managers who need to manage teams and tasks across multiple projects can take advantage of tools that bring real-time business intelligence across project groups in the entire organization.
Reporting – project managers can save a lot of time on reporting by using tools that produce status reports with just a few clicks. These reports can usually be exported to other formats such as Excel, Word, PDF, and more.
Timesheets – another excellent project management tool is a timesheet that allows time tracking and task management.
Real-time dashboards – one glance at such a dashboard allows project managers to learn where their project is located on its timeline and whether it's headed in the right direction.
Project planning – such tools also allow to create, monitor, and share project plans online so that the entire team can view them and enjoy greater team transparency. All updates of the project plan are also carried out in real-time automatically.
Managing team workload – project managers can benefit a lot from tools that allow them to allocate the right resources to work on the project and run reports to get insights about work balances.
Ten essential tools for project managers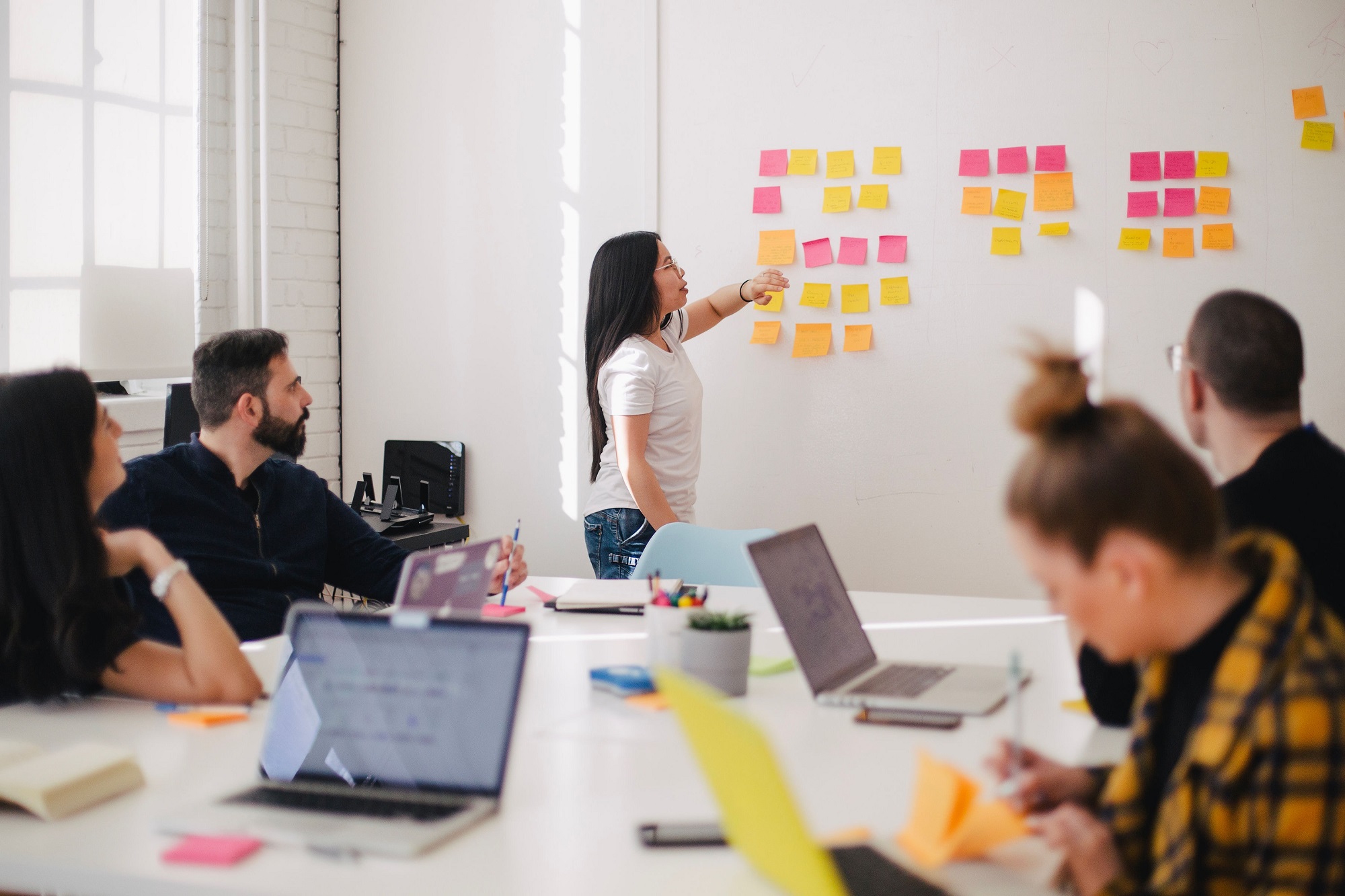 1. Asana
This handy tool offers features for project management, collaboration, and file storage – helping teams manage projects without using other tools such as email. Managers can use it to break the work down into tasks and assign them to individual team members. All the tasks can be organized into projects roadmaps and timelines. Project managers can review milestones to get a better grasp of their team's progress and receive notifications about project updates instantly. Finally, they can use project dashboards to get a quick overview of the project's progress and report it to stakeholders. Perfect for rather small teams working on projects that aren't too complex.
2. G Suite
Powered by Google AI, G Suite is a comprehensive set of tools that help teams become more productive than ever. Project managers can use G Suite tools to help their team communicate – in the form of Gmail, Hangouts Chat, Hangouts Meet, Currents, and the classic Google Calendar. It's easy to create new projects using the cloud-based tools we all know and use: Docs, Sheets, Forms and Slides. But the professional G Suite also offers App Maker for building custom business apps and Jamboard that works like a digital whiteboard. G Suite also allows managing users, devices, and data with full security. 
3. Confluence
Atlassian's Confluence is one of the most popular tools among organizations that need to share information between teams and departments. A powerful wiki platform, Confluence allows project managers to create a knowledge base for their projects. That ensures all the project stakeholders are on the same page, streamlining communications and making teams more productive. Adding materials to Confluence is easy – team members and project managers can collaborate on documents and edit them together at the same time. Moreover, teams that work with Jira can integrate it with Confluence to plan, track, and document projects. A total of 76% of companies that use Jira Software said they shipped projects faster after integrating it with Confluence.
4. Jira
One of the most popular tools for projects managers on the market, Atlassian's Jira helps to maintain an agile development flow with minimum effort. Project managers can use it to manage teams, assign tasks, develop teams workflows, and track projects. Jira's interface is intuitive and customizable, showing only the information teams need to succeed. Managers can use it to plan work, track progress in every project, and manage deadlines efficiently.
5. Trello
One of the simplest tools for managing projects, Trello allows to create and track tasks, assign team members to them, and share files. The best thing about it is the lightweight interface allowing easy access from the browser and mobile devices. There are plenty of integrations available for Trello, helping project managers to make their life easier with automation features and increase the productivity of their team. However, it's not easy to track multiple projects or other projects that follow a more complicated flow.
6. Airtable
This handy project management tool allows project managers to organize tasks, meet project goals, and help their teams collaborate. A mix of database and spreadsheet, Airtable offers several views that help managers in task management: they can view their projects in grids, calendars, Kanban boards, galleries, and forms. Airtable features Blocks which offers a set of functionalities that project managers can mix and match to create the best workflow for their team. 
7. Slack
Slack is the most popular team communication tool today. That's because it contains everything that a productive team needs: instant messaging, voice and video communication, screen sharing – not to mention the great collection of emojis! Project managers can separate discussions by topics or channels, and use custom mentions to get the attention of particular people. Slack can be integrated with other tools such as Trello, Jira, Salesforce, and Google Drive, allowing managers to build a streamlined environment for teams to collaborate.
8. Skype for Business
Another excellent communication tool that supports four types of conference calls: web conferencing, video and voice conferences, conferences with instant messaging and with telephone connections. Skype for Business allows users to connect with each other with every kind of device, helping them to share desktop screens, collaborate on documents, or access desktop applications with other participants. The tool was designed for the corporate sector to streamline business communication and save up on international phone calls – and it does the job perfectly.
9. Evernote
Product managers use Evernote to build a massive knowledge base for themselves and for their teams. Evernote comes in handy for creating to-do lists and storing all kinds of information about projects in notes. Moreover, it's cloud-based, so it means that notes are accessible from any device connected to the Internet, be a smartphone, tablet, laptop, or desktop computer.
10. Miro.com
This powerful visual collaboration platform has all it takes to make teams productive and fast. Project managers use Miro to help their teams collaborate and centralize the communication on a single whiteboard. Miro is an excellent choice for managers working with remote teams. It helps to engage team members across different tools, channels, and time zones. A top pick for product development and UX research & design. It also supports the lean and agile development methodologies.
Conclusion
Project managers need a solid ecosystem of tools to support their work – especially if they're involved in complex projects such as software development. The tools mentioned above have what it takes to carry out a project successfully from the beginning to its completion.
Do you have any questions about tools for project managers? Please share them in the comments; let's start a conversation about how technology can support project managers in their daily work.
This may interest you:
How to get into Project Management?
Project Management Tools for Boosting Efficiency
Product Manager and Product Owner – what is the difference?
5 Project Management Phases for software development
6 Popular Types of Project Management Methodologies
Project Manager vs. Scrum Master: Key Differences & Similarities
Project Manager vs Product Owner – what is the difference?
Beginner's Guide to Scrum in Project Management
What does an Account Manager do in a software development company?
State management in vue.js